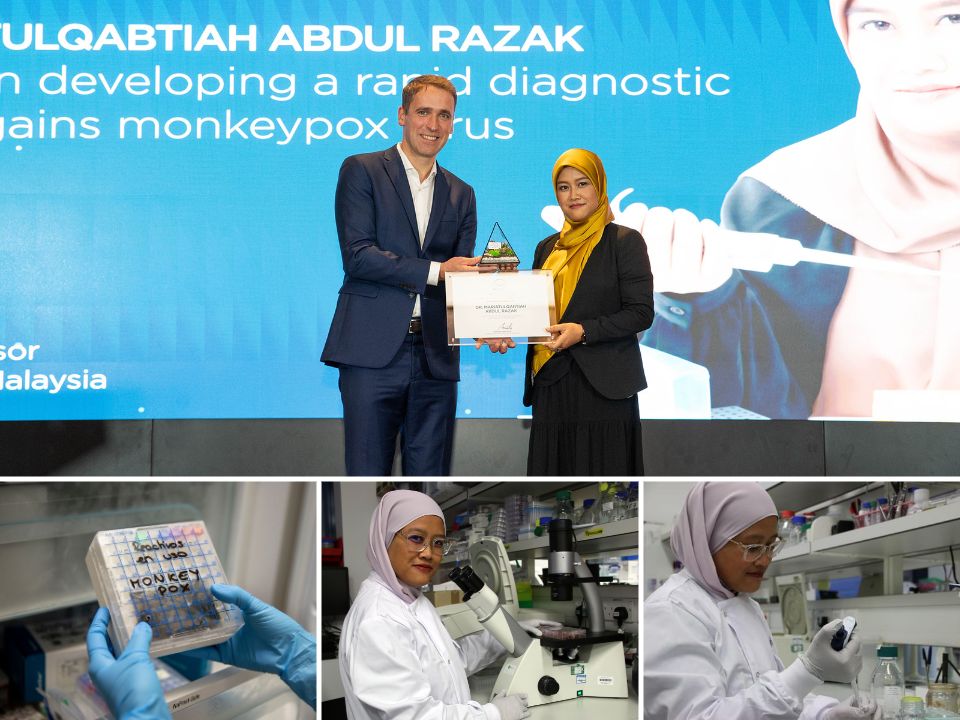 Dr Mariatulqabtiah Abdul Razak, a recipient of the L'Oreal-Unesco For Women In Science Prize 2022, is working to develop a rapid and low-cost method for detecting the monkeypox virus.
Malaysian Woman Scientist Awarded RM30,000 Grant For Monkeypox Research
Get To Know Mariatulqabtiah Abdul Razak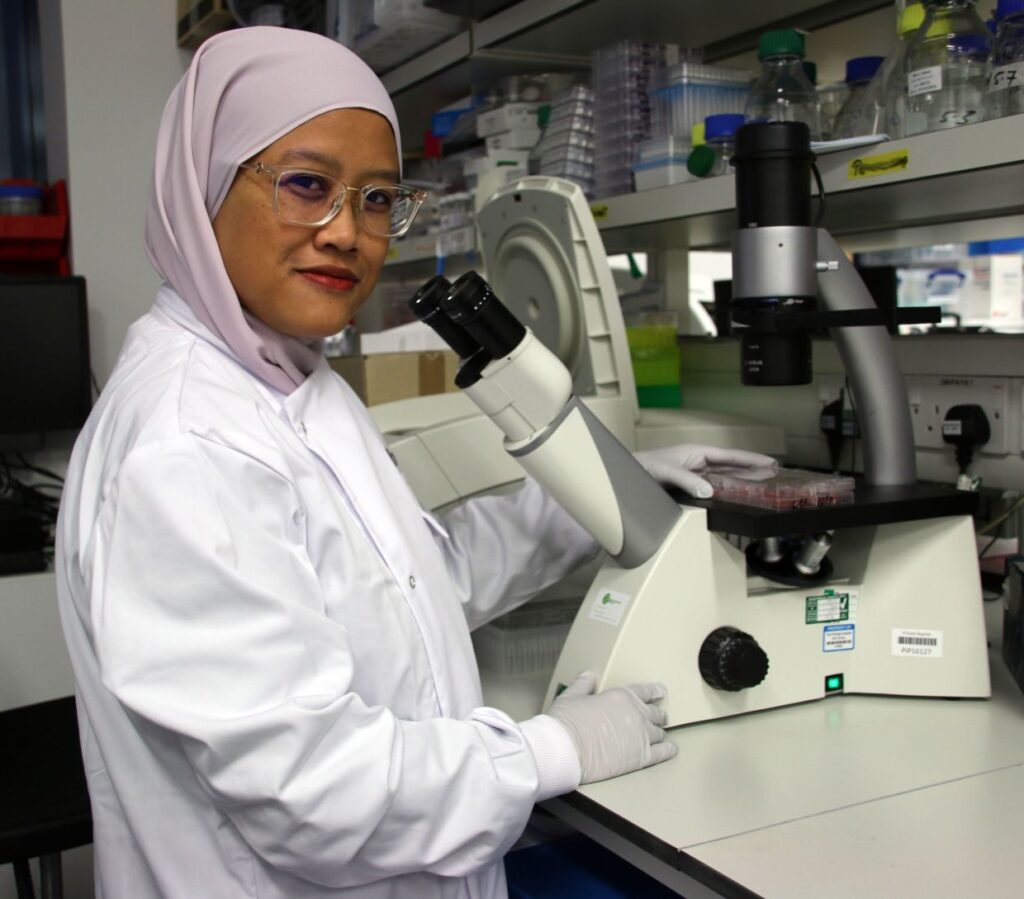 Mariatulqabtiah Abdul Razak, Ph.D., 38, earned a Bachelor of Biotechnology from Universiti Putra Malaysia with highest honours. After completing a doctorate in clinical medicine research at Imperial College London, she was hired as a scholar at UPM's Faculty of Biotechnology and Biomolecular Sciences at the age of 27.
Mariatulqabtiah is an avid supporter of "science-art convergence" outside of her laboratory work. She has been in charge of organising the science-art shows NYAWA (Nature's Yield and Wonders of Art) for a long time now. To make scientific research findings more accessible to the general public, the team transforms them into imaginative works of art that can be better understood by laypeople.
Challenges In Research And As A Female Scientist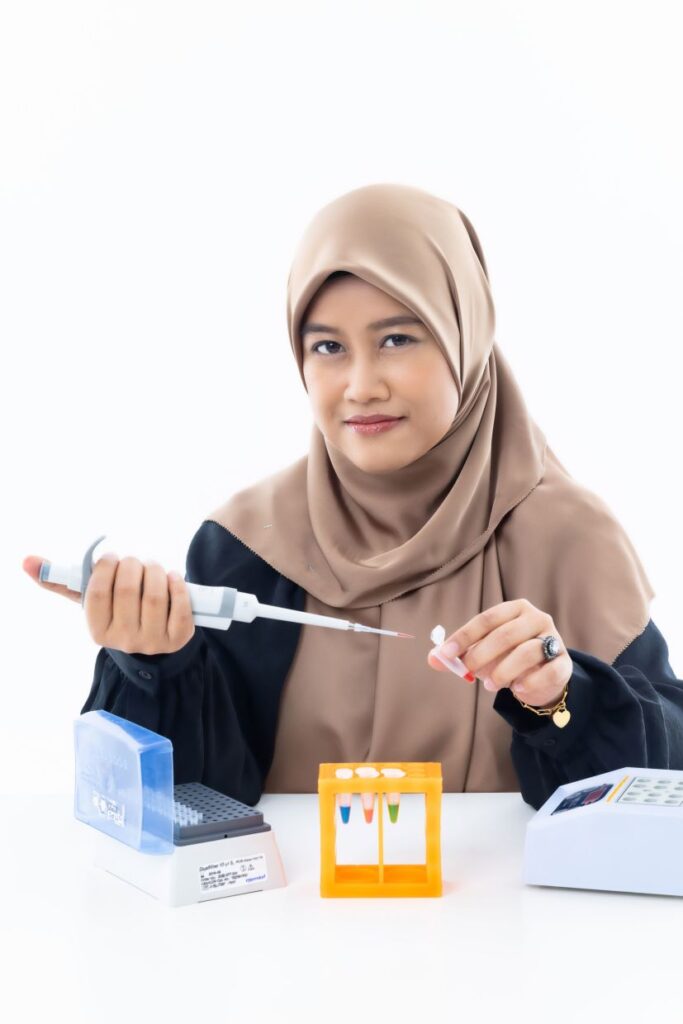 Mariatulqabtiah recognises that she has faced obstacles as a woman in science and in her studies.
When it comes to recognising and controlling viral epidemics, she believes that accuracy and precision of diagnostic technology play a crucial role. Problems can arise, for example, when it isn't clear whether or not sufficient validation has been done before a demonstration is made in a real-world operating setting. Time and money are involved, thus steady backing from government, industry, and social financing bodies is necessary.
She also thinks that women scientists in Malaysia encounter a subtle barrier while trying to balance their personal and professional lives. But, the system has been supportive, and they have role models in the form of accomplished scientists who are also wives, mothers, and daughters. This makes it evident that women can and do succeed in STEM fields.
More Female Scientists Are Needed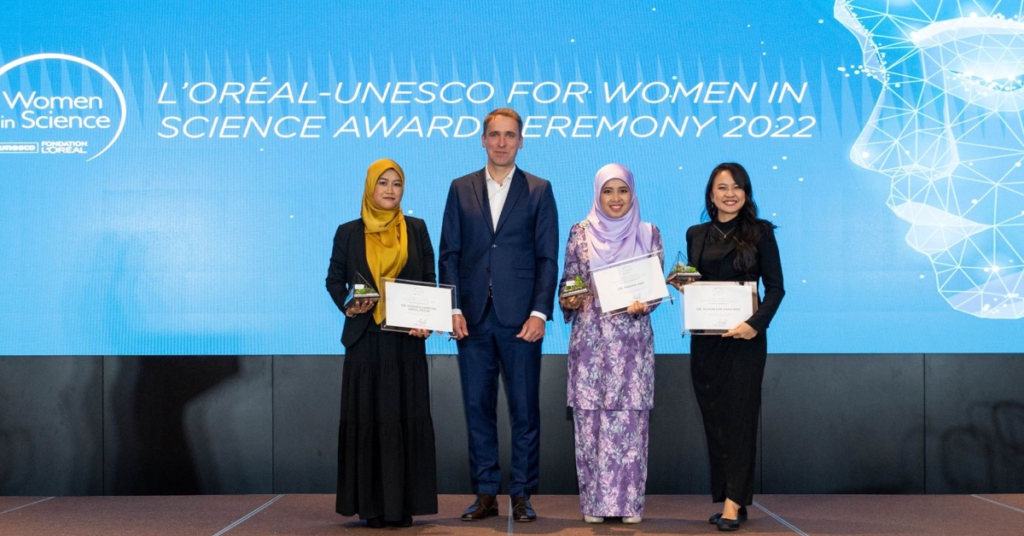 According to Mariatulqabtiah , it's important to have more women in the scientific workforce because they bring fresh perspectives to the table. As a result of their unique upbringings in terms of culture, family, and emotions, women often have unique questions to pose. Women scientists, if given the chance, can broaden the scope of invention and add to the collective brainpower.
She further explained:
In addition, awards like the 'L'Oreal-Unesco For Women In Science Award' motivates young women scientists to continue their research. This grant gives women researchers a chance to share our research and helps fund our projects. So I strongly encourage young women to pursue science as the more multifaceted ideas generated by both women and men, the brighter the future will be for scientific advancement.

Dr Mariatulqabtiah Abdul Razak, Malaysian Scientist
Mum's Inspire Sparks Science Interest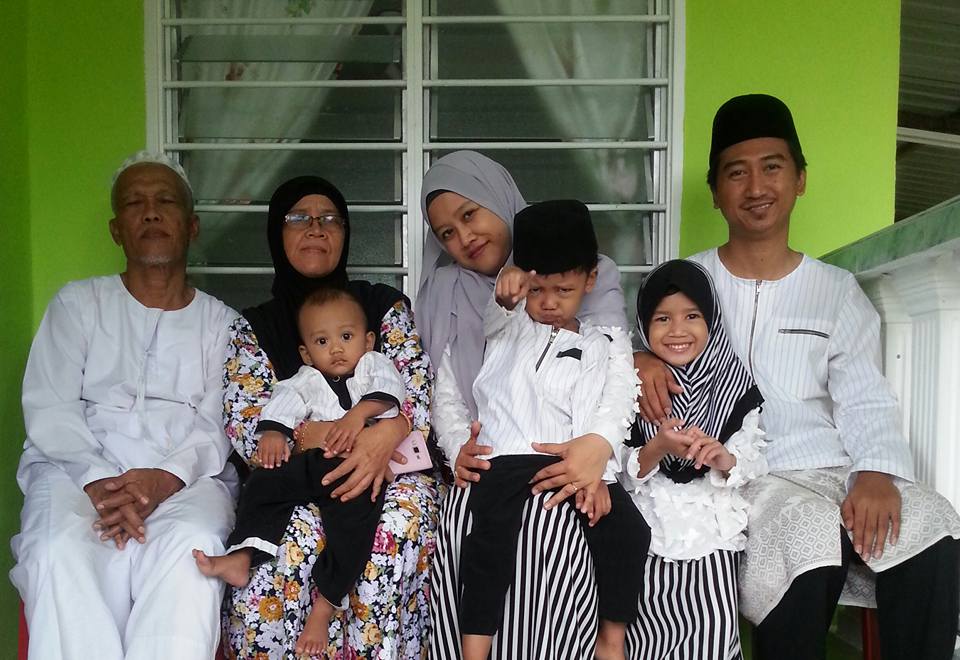 Both Mariatulqabtiah's mother (a lab assistant at a secondary school) and her father (a retired government officer) sparked Mariatulqabtiah's interest in science.
Mariatulqabtiah said:
My mother would bring my elder sister and me to her lab during school holidays. She also introduced me to the basic science tools. My father, although not in the science field, also instilled in us his vision of his children changing the world through science.

Dr Mariatulqabtiah Abdul Razak, Malaysian Scientist
The Impetus Behind Monkeypox Study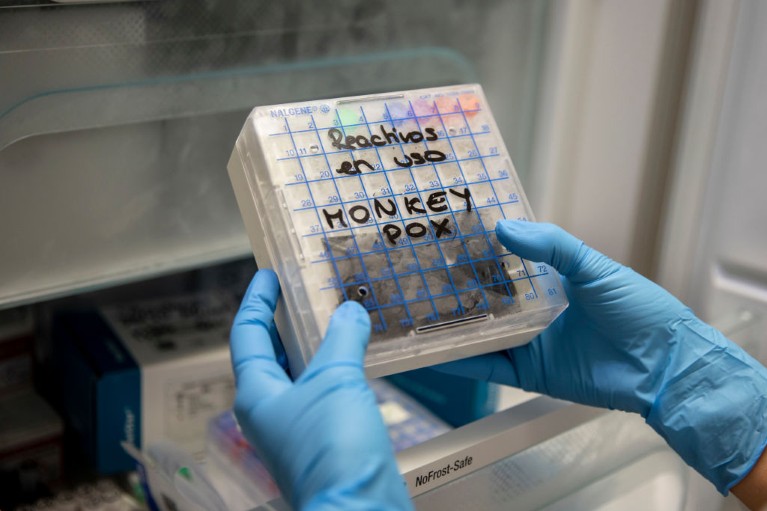 Mariatulqabtiah has always been fascinated by poxviruses, so she naturally focused in on monkeypox for her research. Moreover, she explains that a year ago, after the Covid-19 pandemic, she felt obligated to help contain the global epidemics of monkeypox.
According to Mariatulqabtiah, since its discovery in 1970, monkeypox has been a persistent health problem for countries across Africa. By 2022, however, the number of reported monkeypox cases has "exploded" and the virus has spread to 117 countries, warranting global concern.
She further shared:
I've worked with the fowlpox virus which infects chickens and turkeys since my PhD years at Imperial College in London from 2007-2011. In general, the genetic material of a poxvirus is stable, which means, unlike influenza or Covid-19, it has less chances of a major mutation. I've developed and patented a similar detection method against other viruses before, so I'm confident to take up the challenge against monkeypox.

Dr Mariatulqabtiah Abdul Razak, Malaysian Scientist
After The Award Of RM30,000 For Monkeypox Research, The Future Steps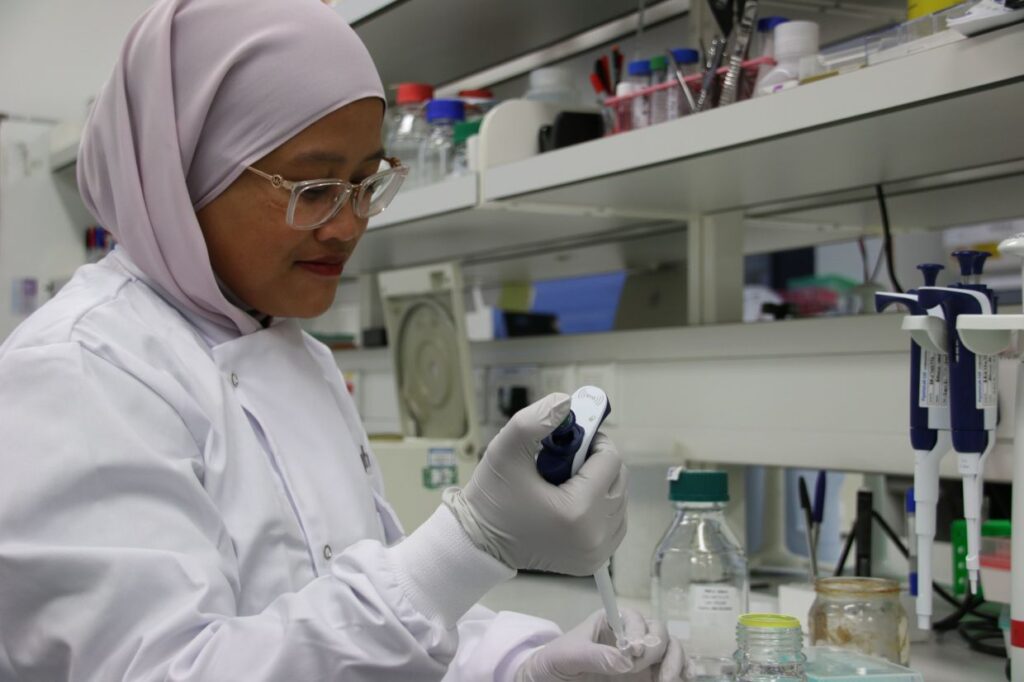 On the next plan of the award money, she said:
The grant money from the award enables my team to develop a fast and cost-effective method for monkeypox virus detection as an early warning to facilitate the actions of public-health officials should the disease emerge in our country.

Monkeypox-infected people show similar clinical symptoms as the common flu and chickenpox. Therefore, speeding up screening methods against monkeypox is vital, because the faster a case is confirmed, the sooner public-health officials can begin containment countermeasures. Establishing such methods will also contribute to Malaysia's capacity to respond to potential viral outbreaks.

Dr Mariatulqabtiah Abdul Razak, Malaysian Scientist
(Source: The Star)