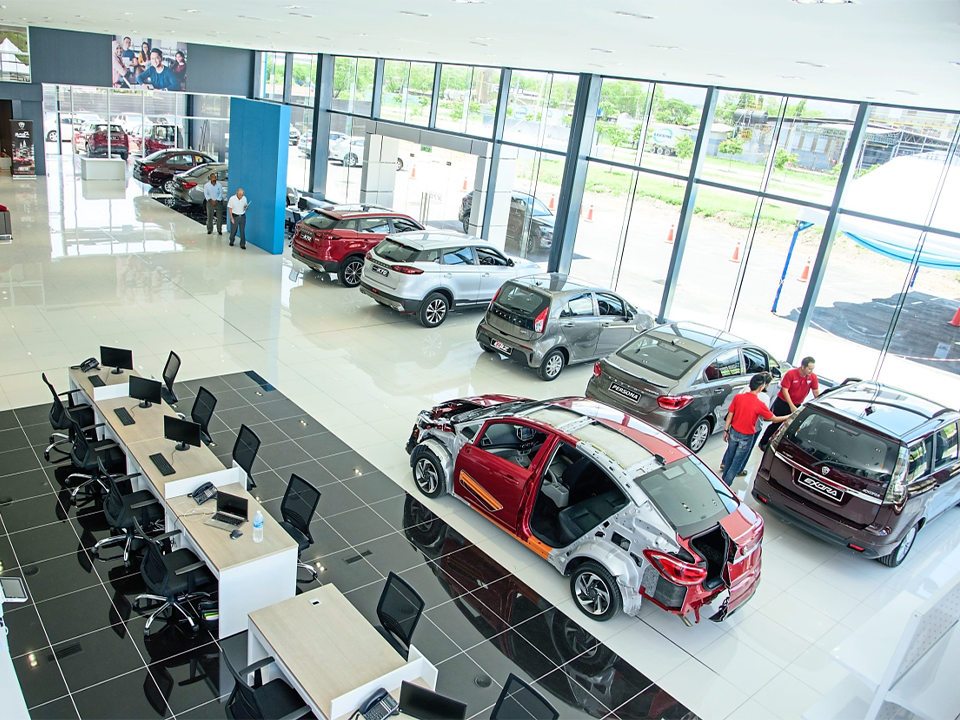 The Malaysian Automotive Association (MAA) has released the Malaysian vehicle sales 2021 data for September. The data shows that there is a 153% increase in the sales volume, with 44,275 vehicles delivered in the month.
Previously, the sales in August were 17,5000 units. Thus, a total increase of of 26,775 units were recorded for the month of September.
Malaysian Vehicles Sales September 2021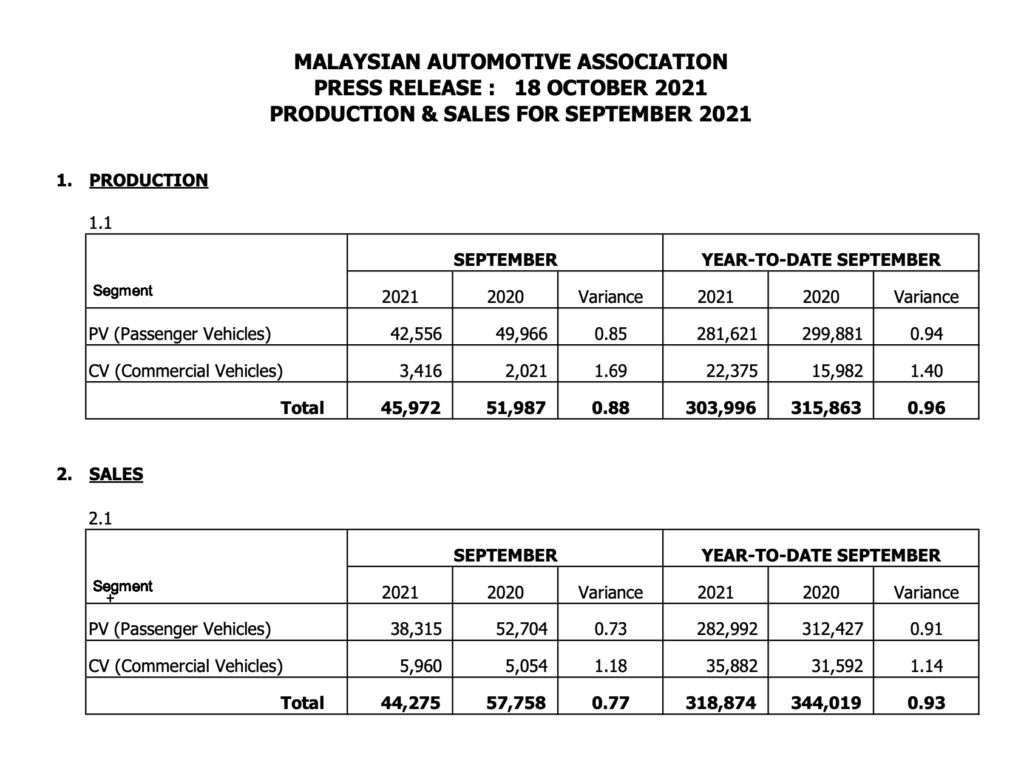 The association attributed the increase to a full month of restored business operations nationwide, following the relaxation of movement restrictions.
However, it also stated that the ongoing shortage of semiconductor chips had affected sales of certain makes. Therefore, the certain makes faced some cancellation of orders due to low consumer sentiment.
Other than that, the MAA reported that the year-to-date (YTD) sales volume from January to September 2021 is 7% lower than the achievement in September 2020. The total volume stands at 318,874 units, 25,145 units less than last year's 244,019 units from the same period.
Outlook for October 2021 sales
The association is projecting the sales performance in October to be better than last month. This is due to the restoration of business operations nationwide as well as the increase of production and deliveries of vehicles by companies.
Meanwhile, the government has extended the SST exemption period to December 2021. Buyers can take advantage of the 100% exemption for locally-assembled (CKD) cars and 50% for fully-imported (CBU) cars.
Tap here for more Automotive news.