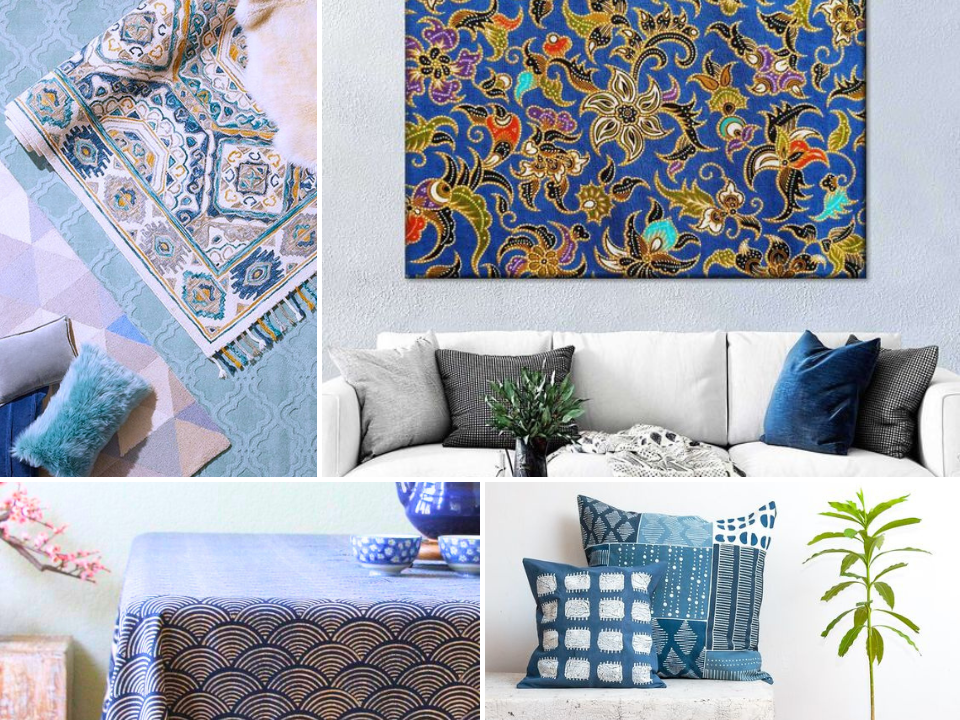 The decoration of a house can convey a person's personality and cultural background vividly. Malaysian handicrafts are one of the ways to transform your home decoration into a lively and diverse place. Let's find out more about Malaysian handicrafts that are suitable for home decor.
The Beauty Of Malaysian Handicrafts As Home Decor
Malaysian handicrafts are using a lot of traditional techniques and processes to create a unique piece. It often uses something natural such as wood, silk, clay, and bamboo as the materials. This will eventually give out warm and earth-plus welcoming vibes. So, what are the types of Malaysian handicrafts that can be used in your home decor?
1. Traditional Pottery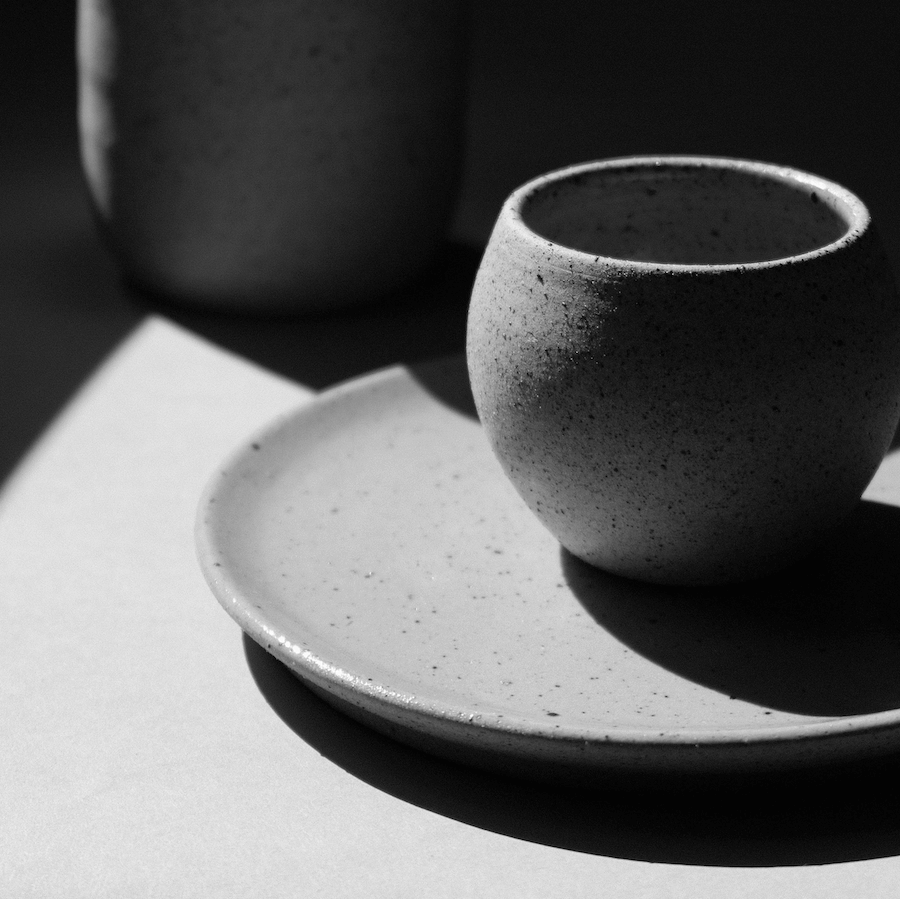 Images via Beauty Sachet & Shutterstock
One of the Malaysian handicrafts that often use as home decor is pottery. A ceramic or a specific Labu Sayong can be used to decorate your house. Let's see how pottery can be as a home decor item.
How To Decorate Your House With Pottery
Use pottery vase to decorate your living room
Display some fruits or chocolates in a pottery bowl on your coffee table
Examples Of Pottery As Home Decor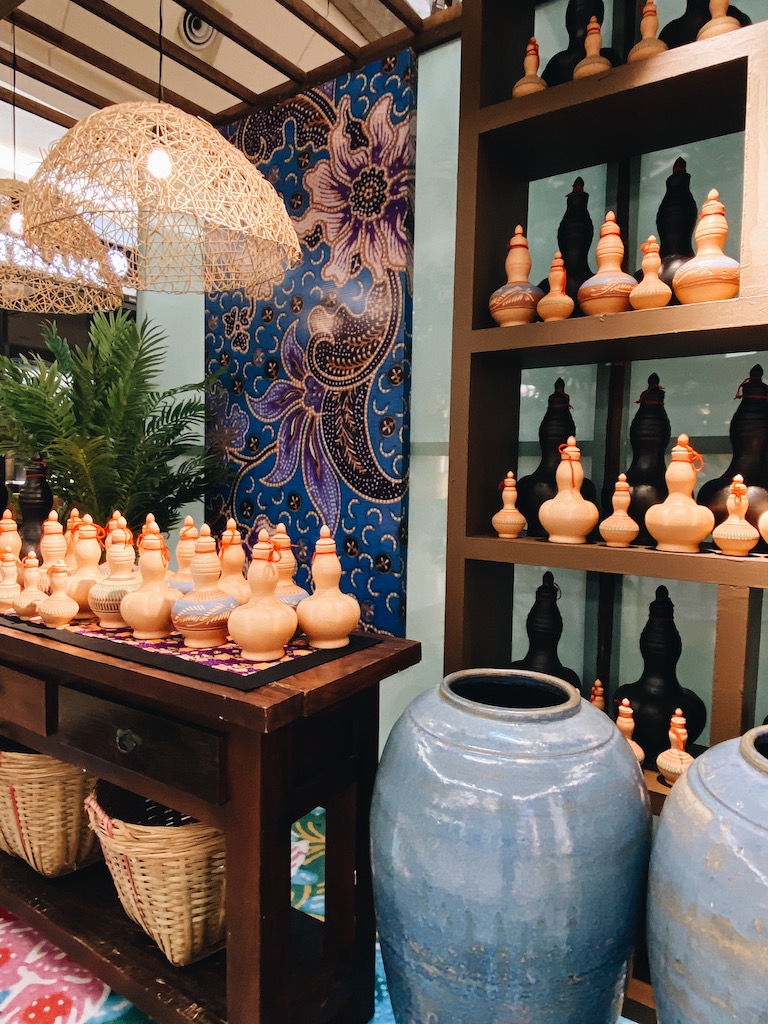 Images via Pamper.my, @lydiahardwickceramics & @remodelista
Decorating your home with these types of pottery will enrich Malaysia's heritage in your house. It also will add some sense of elegance to your spaces.
2. Wood Carving
Images via @etsy & @burntables
Wood carving is another Malaysian handicraft that is suitable for your home decor. Seeing beautiful wooden objects around your house will make it a contemporary style.
How To Decorate Your House With Wood Carving
Wooden sculptures in the corner of your house
Carved boxes to keep your things
Wooden furniture like wooden stools and chairs around your house
Examples Of Wood Carving As Home Decor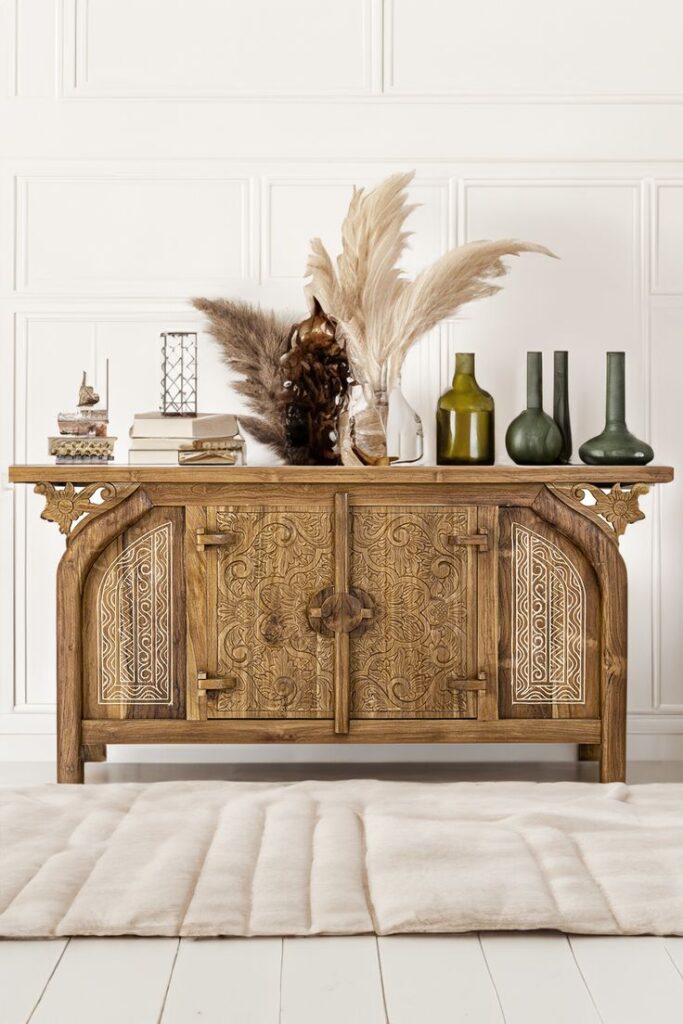 Images via @etsy, @kulturedeco & @nordstromrack
Malaysian woodworking will create a harmonious vibe, and blend perfectly between tradition and modernity style.
3. Batik Printing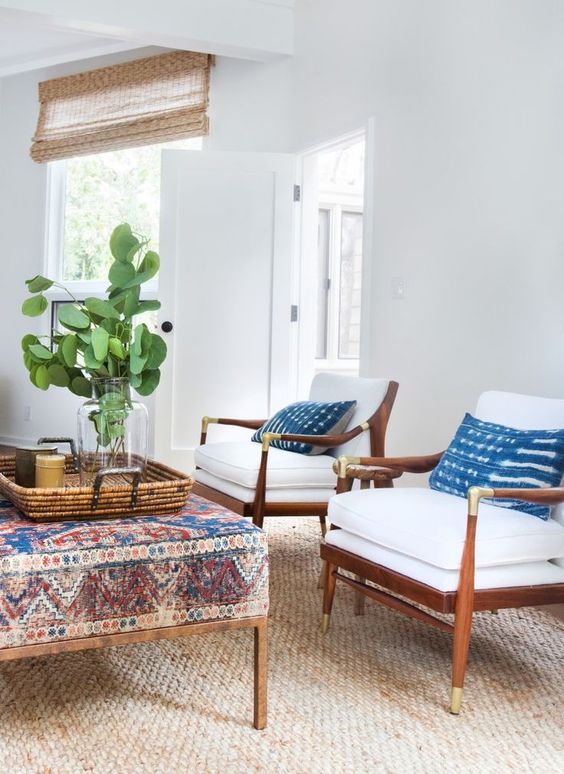 Images via Pinterest
When we talk about Malaysian handicrafts, Batik is the first thing that people will talk about. Not just for clothing, Batik also can be used for your home decor such as table cloth, cushion covers and more.
How To Decorate Your House With Batik
Use it as the design for curtains and beddings
Showcase your batik designated as coffee tablecloth, napkins, and placemats
Batik paintings on your wall
Batik can be used to make furniture like chairs and tables
Examples Of Batik As Home Decor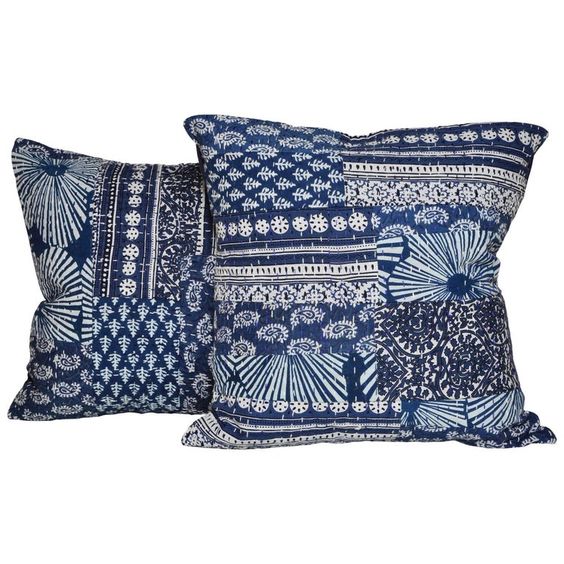 Images via @1stdibs & @elephantstock
You can use batik in whatever style that you want. The beauty and versatility of batik will add a sense of culture and style to your house.
4. Rattan Crafts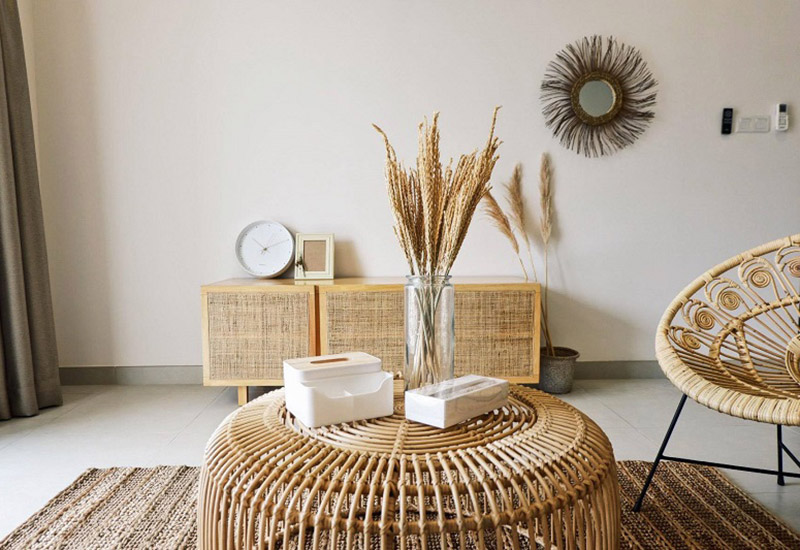 Images via First Classe & IQI Concept
Southeast Asia is the origin of the vine called rattan. It is a versatile substance that may be used to create a wide range of items, such as furniture, baskets, and home accents. Rattan is also one of the popular souvenirs for tourists who visited Malaysia.
How To Use Rattan As Home Decor Items
Use it as furniture such as chairs and tables
Rattan baskets can be use to store all the items around your house
Rattan wall art around your house
Rattan lampshades and accessories like mirrors and rattan rugs
Examples Of Rattan As Home Decor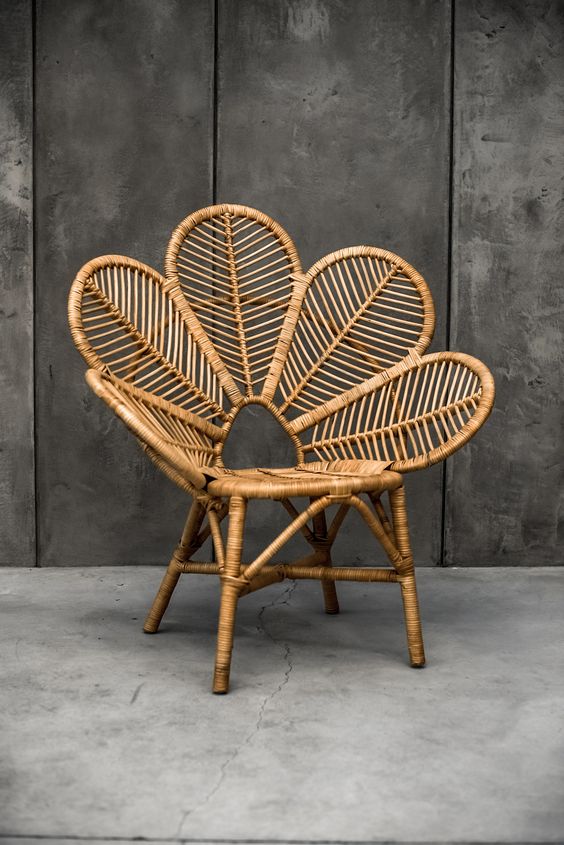 Images via @monnarita, @therattancompany & @shopstyle
Using rattan as one of the elements in your home decor will create a natural style and surroundings. It also helps in giving warmth sense to your house. You can freely choose which rattan reflects your personal taste.
5. Textiles
Images via @distributor_mesin_industri & @fcofficial
Last but least, Malaysian is well-known for its beautiful textiles such as Songket and Tekat. Songket is such a famous fabric for clothes. But, why don't we make it different and use it as a home decor item? It will help to bring out color and pattern to your house.
How To Decorate Your House With Textiles
Use it as a table cloth and placemats in your dining area
Use it as wall hanging and pillow covers in your bedrooms
Songket can be made into curtains and bedding
Examples For Textiles As Home Decor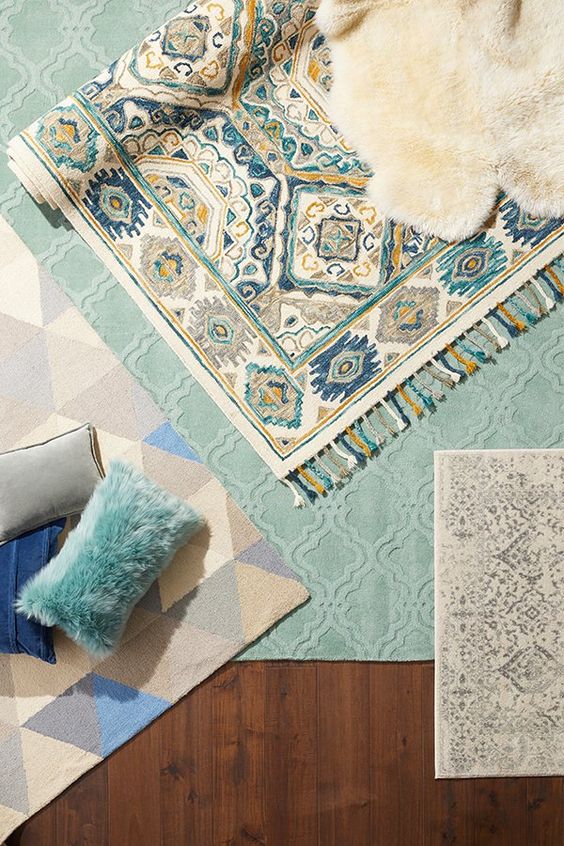 Images via @overstock & @thefuturekept
The shimmering beauty of the textiles will make your house look luxurious and contemporary with an ambiance of Malaysia's heritage and grace.
Malaysian handicrafts are one of the great ways to add some sense of authenticity to your space. You can choose either rattan, woodworking, batik, ceramics, or textiles to create a natural and contemporary style for your home. While we are talking about decorating your house, here are 10 easy indoor plants to add some green to your house.
Consider Malaysian handicrafts as home decor items and let's turn your space into an authentic space!