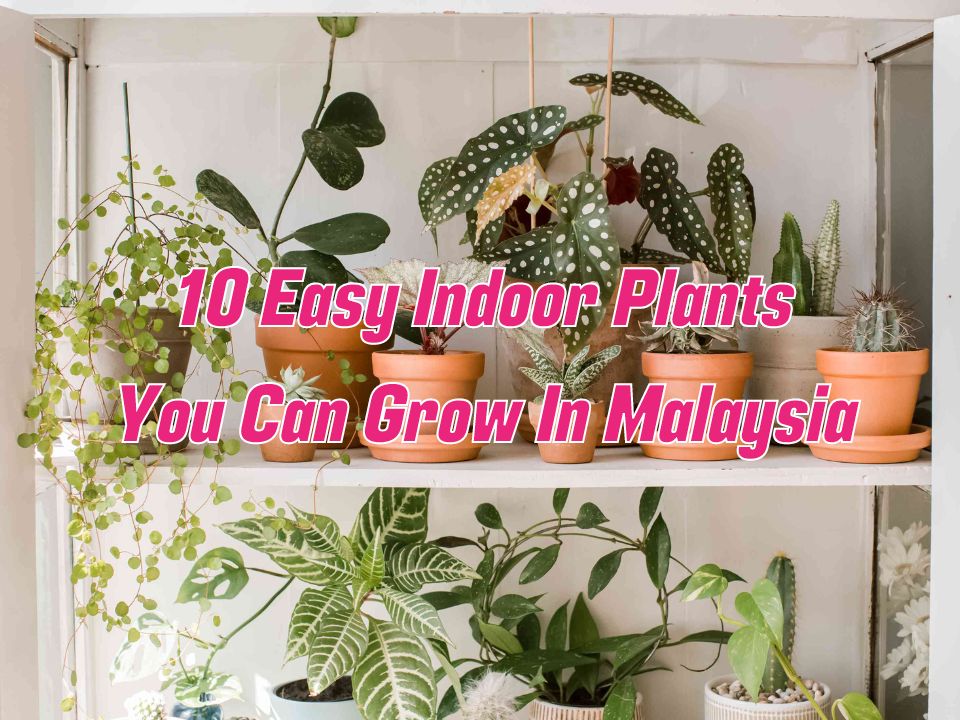 Home decorating with plants can be a difficult task since not everyone is knowledgeable about it, therefore here we provide ten plants suggestions and also why it's ideal as an indoor plant, particularly in Malaysia.
10 Best Indoor Plants To Keep In Malaysia
1. Spider plant (Chlorophytum comosum)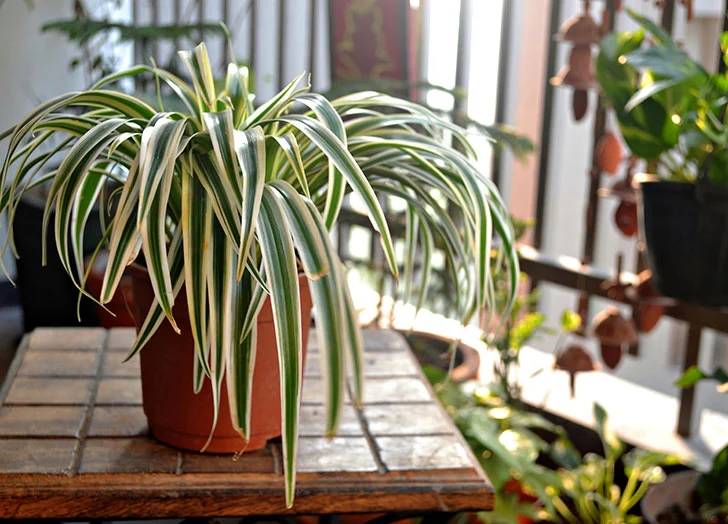 Spider plants are among the easiest houseplants to grow. They fit well in tight spaces with limited light, which is ideal for the environment here, making it one of the best indoor plants Malaysia to keep. All you need is a pot and a fertile soil, and the plant acts over as regular room purifiers, making the space clean and fresh.
Benefits of this plant:
Natural air purifier
Can stand any climate
Safe for pets
Increase humidity
2. Pothos (Epipremnum aureum)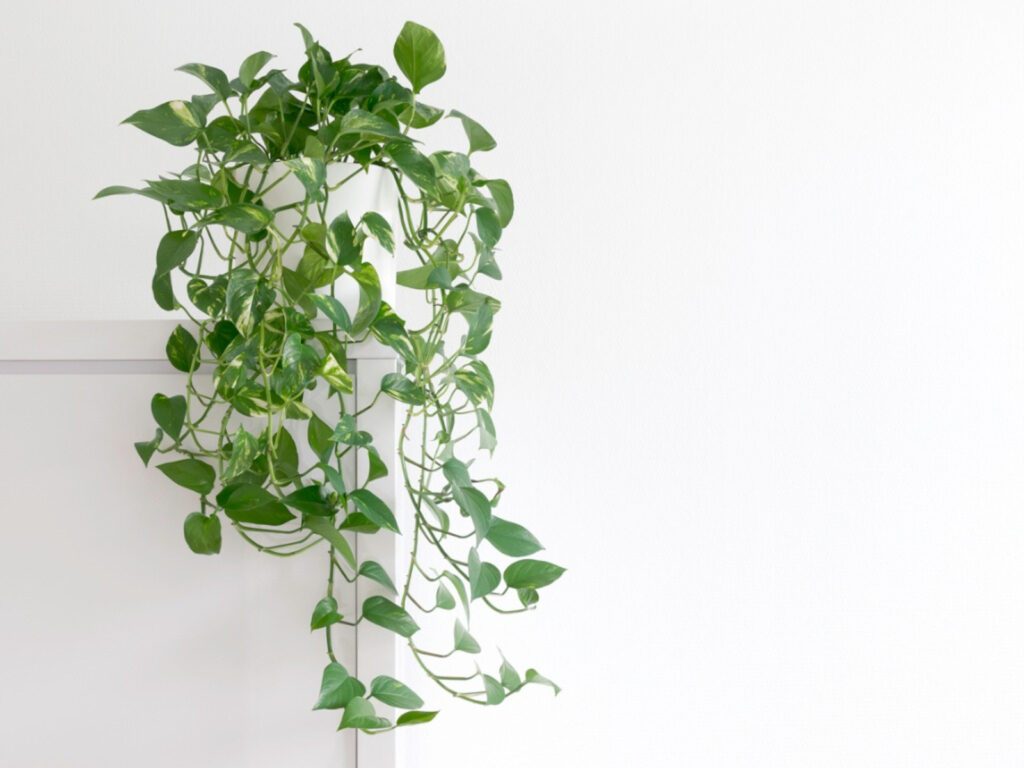 Also called as golden pothos, money plant and devil's ivy. This plant is one of the easiest indoor plants to grow as well. This tropical vine comes in a variety of leafy colours and patterns to suit a wide range of preferences and decors.
Pothos is independent, disease-free, and tolerant of low light, making it an excellent choice for darker rooms and offices. The roots that cling to surfaces to the long stems trail makes it a versatile choice for putting the plant in hanging baskets, plant stands, and bookshelves.
Benefits of this plant:
Air purifying houseplant
Low maintenance
Has calming effects
Can grow with little to no sunlight
Decorative
3. Succulents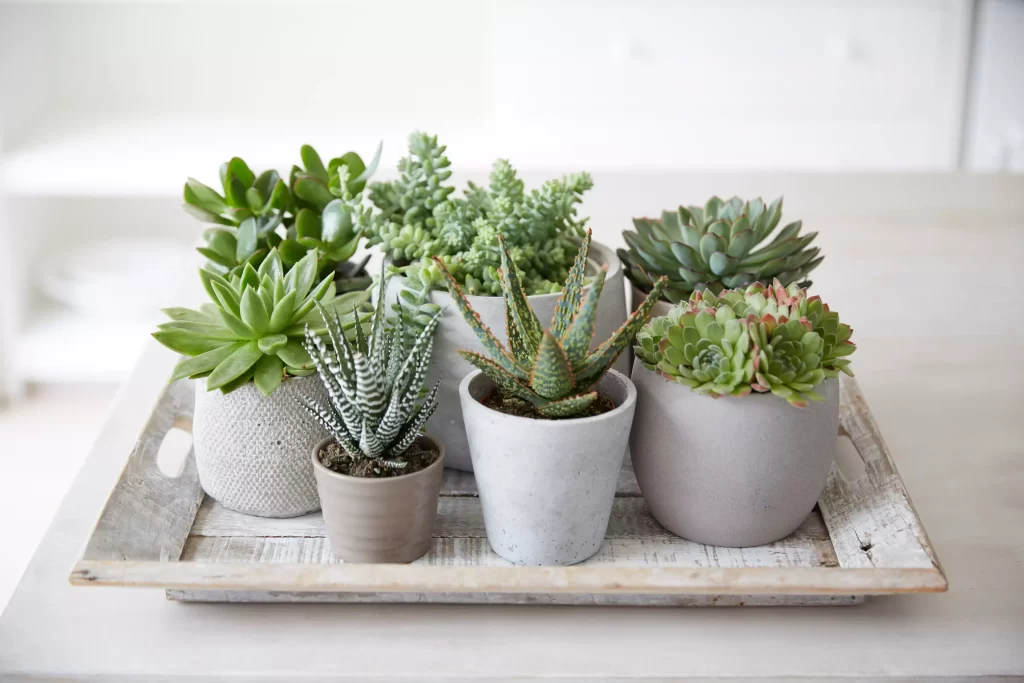 Consider getting a succulent if you'd like indoor greenery but haven't had luck with houseplants. They are a convenient pet plant that can thrive indoors with minimal effort, especially in Malaysia. Succulents have striking textures thanks to their strong, distinct leaf shapes. Place them in a glass terrarium to make it look like an art piece in your room.
Benefits of this plant:
Natural air purifier
Improve humidity
Improve focus
Brings stress relief
Enhance memory
Can be used as a home decoration
4. Snake plant (Dracaena trifasciata)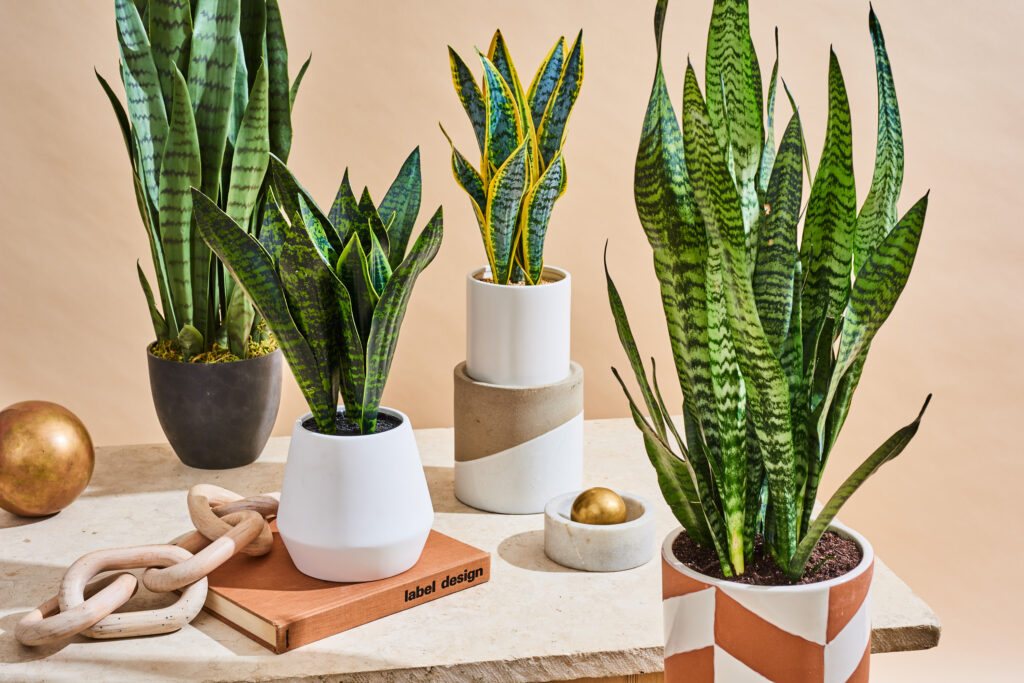 The snake plant is a visually appealing plant with a bunch of sturdy spikes with yellow, green, and greyish patterns. These sturdy plants require little care, as they only need to be watered once a week. They will be able to thrive as indoor plants in Malaysia and the best way to showcase this edgy plant is to put it as a centre-piece in the living or dining room.
Benefits of this plant:
Low maintenance
Absorbs carbon dioxide at night
Remove toxic pollutants
Produce extraordinary amount of oxygen
Effective against allergies
5. Rubber plant (Ficus elastica)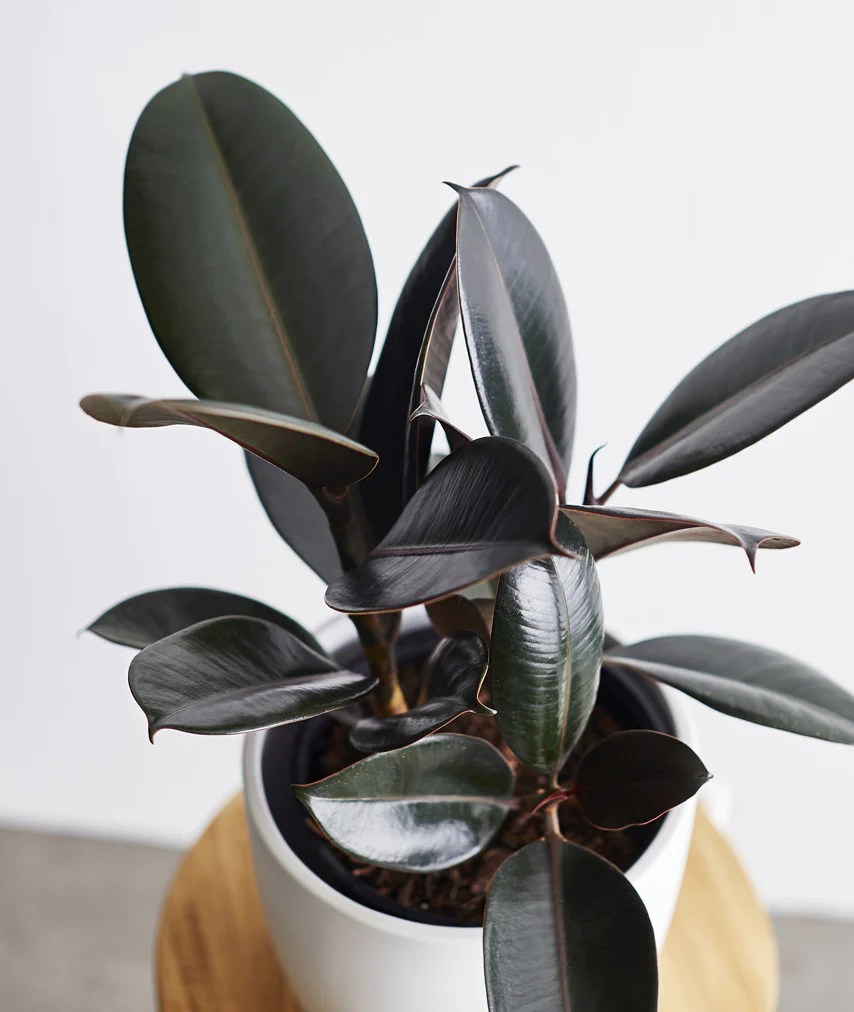 Rubber plants were named from the sap they produce, which is sometimes used to make rubber. The rubber plant is considered a popular houseplant given its waxy leaves and larger-than-life appearance. The leaves of the rubber plant are also shiny and rubbery, making them ideal for a minimalist room design.
Benefits of this plant:
Natural air purifier
Low maintenance
Has no allergic properties
Easy to grow
Anti-inflammatory properties
6. Air plant (Tillandsia)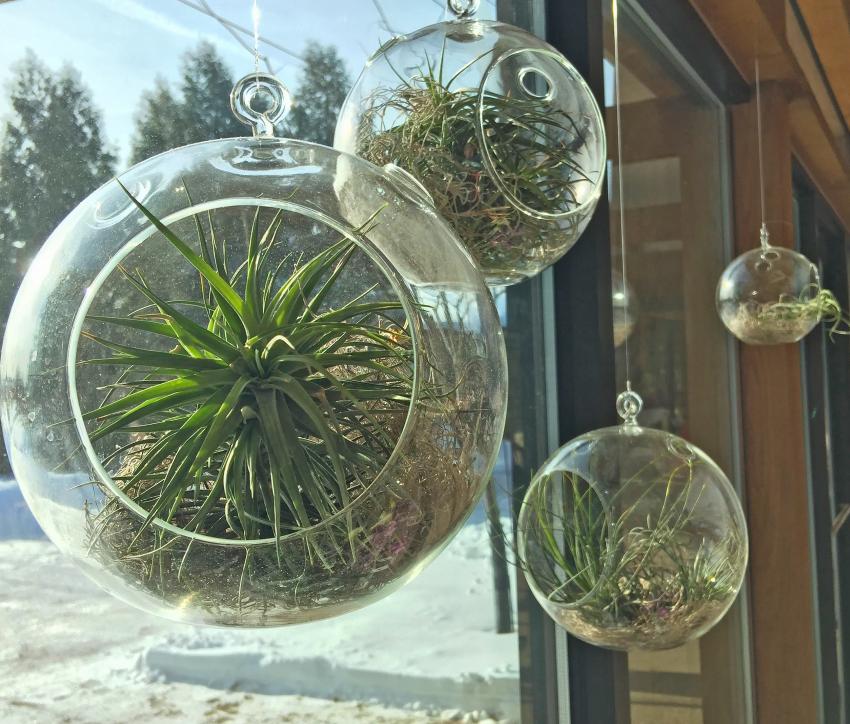 They are called as such because they do not require soil to survive. Air plants can absorb nutrients and moisture from the air, allowing it to thrive in a wide range of environments, vessels, or spaces. As a result, they are ideal indoor plants in Malaysia. This plant is popular as a home and office ornament due to its high flexibility.
Benefits of this plant:
Traps dust
Increase humidity
Improve focus
Reduce carbon dioxide
No soil needed
Has no allergic properties
Versatile and decorative
7. Peace lily (Spathiphyllum)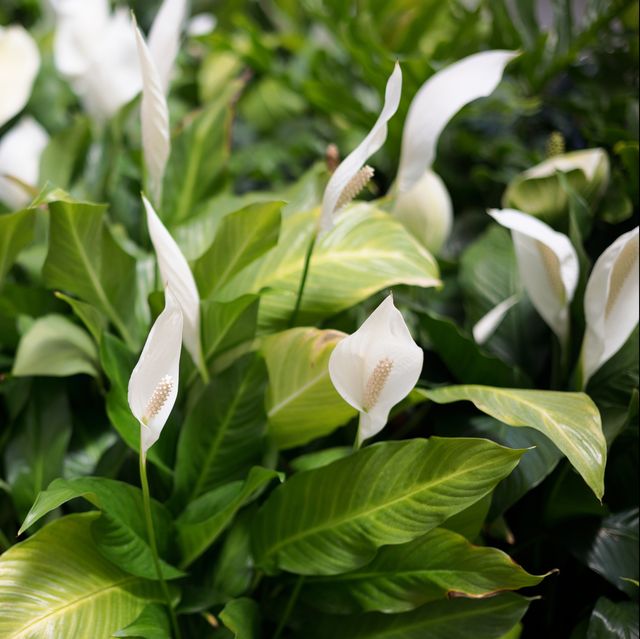 Peace lilies are one of the best fresh air providers and they're ideal for people who suffer from insomnia. The peace lily is valued for its air-purifying abilities as well as its beauty and durability. They only bloom in filtered or limited sunlight and fit perfectly in decorative pots in your bedroom. Not only will you be able to sleep better, but you will also be breathing cleaner air.
Benefits of this plant:
Natural air purifier
Low maintenance
Promotes good sleep
Removes mold spores from air
8. Pandan (Pandanus amaryllifolius)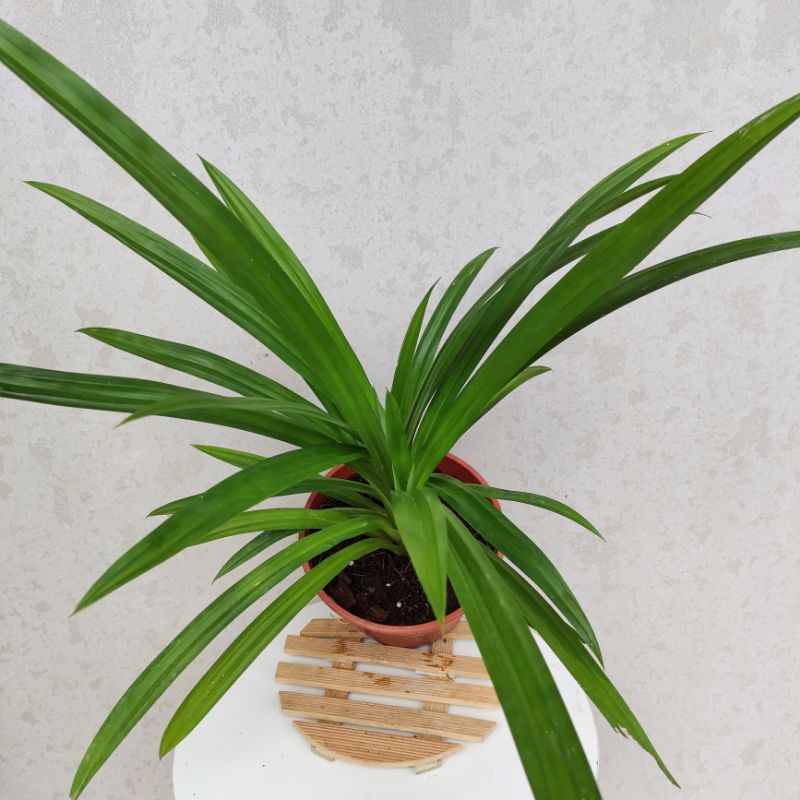 The pandan plant is widely known in Southeast Asian countries due to its sweet scent and insecticidal properties. They can act as an indoor plant in Malaysia by placing it in an area with plenty of filtered sunlight and fresh air.
Benefits of this plant:
Low maintenance
Versatile
Natural distinct fragrance
Drought tolerant
Contains insecticidal properties
9. Aloe Vera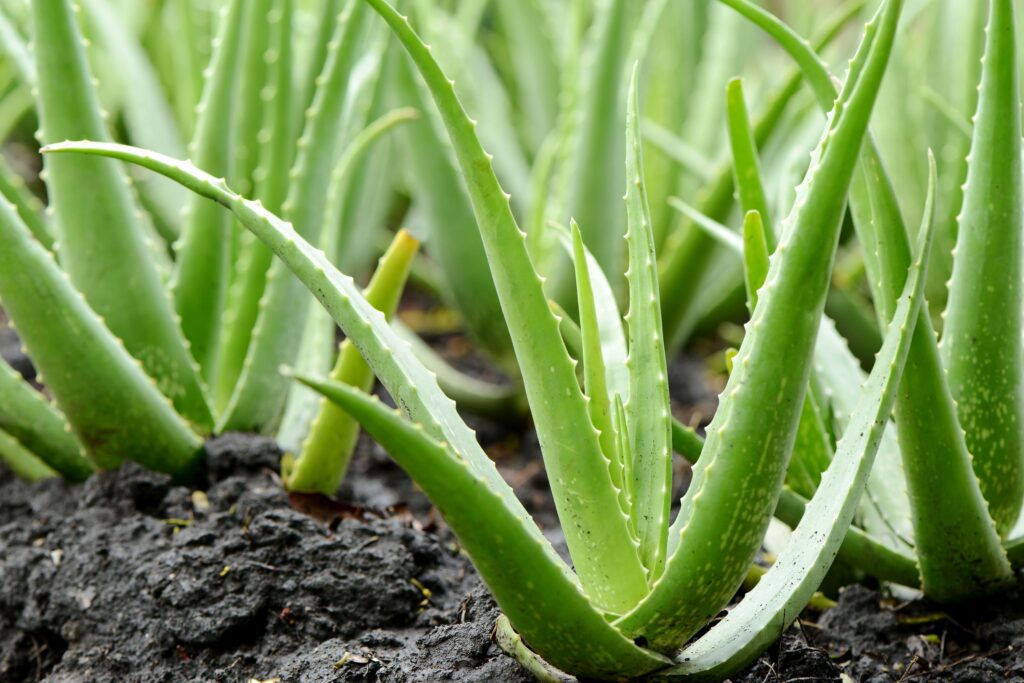 This miraculous plant is greatly valued for its medicinal properties. Its succulent leaves contain active gel, which can be harvested and used to make a variety of medicine, edible, and cosmetic products.
What most people don't realise is that this plant also makes an excellent home decoration. The kitchen is the best place to put potted aloe plants and it would serve as a strong visual hook.
Benefits of this plant:
Contains healthful plant compounds
Contains antioxidant and antibacterial properties
Improves skin and prevent wrinkles
Can heal wounds instantly
10. Chinese Evergreen (Aglaonema)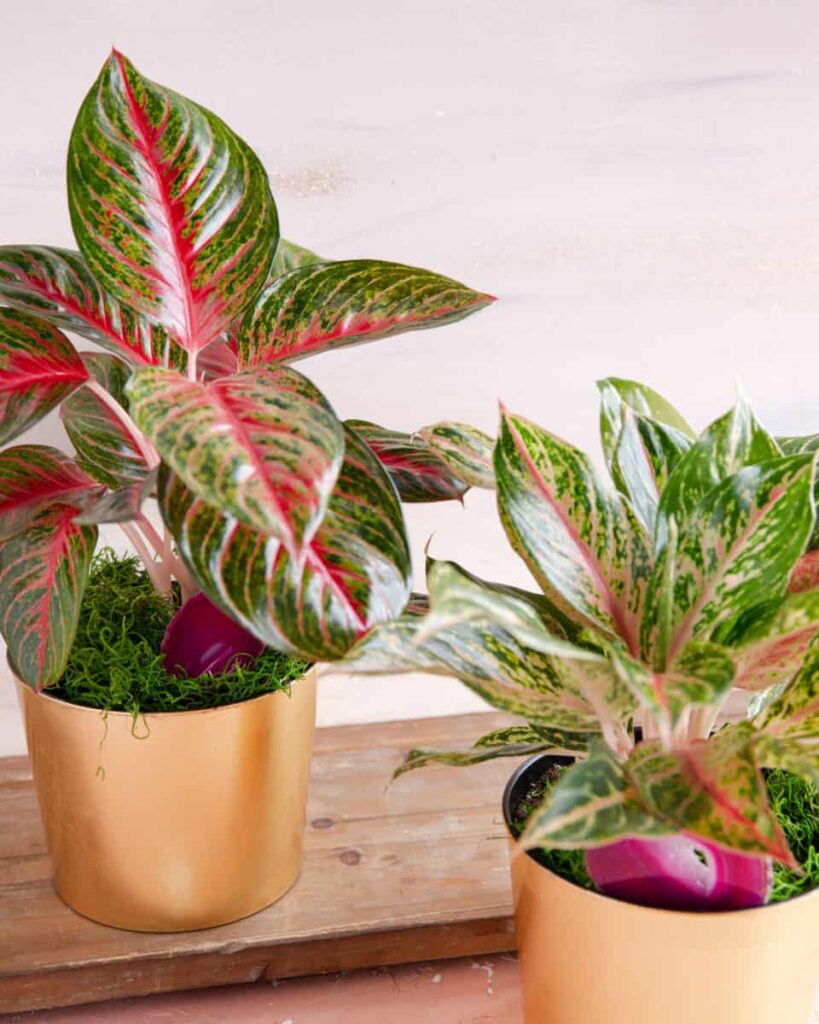 Chinese Evergreen is a popular indoor houseplant due to its beautiful colourful leaves and easygoing nature. This plant is ideal for new houseplant owners who do not have a lot of space or ideal lighting conditions. Most Chinese evergreen varieties grow slowly and withstand low light conditions well, and they tolerate you even if you're not watering them on schedule.
Benefits of this plant:
Low maintenance
Filter toxins in the air
Comes in a variety of colours
Known to bring luck
Can survive in any light condition
Hope this list is useful for those who are moving into a new space or adding new items to their existing space. Simply take good care of it, and both you and your plant will be able to thrive well together.
Feels like standing in nature after reading this article? Check out 6 Beautiful Nature Retreats In Malaysia For A Pleasant Weekend