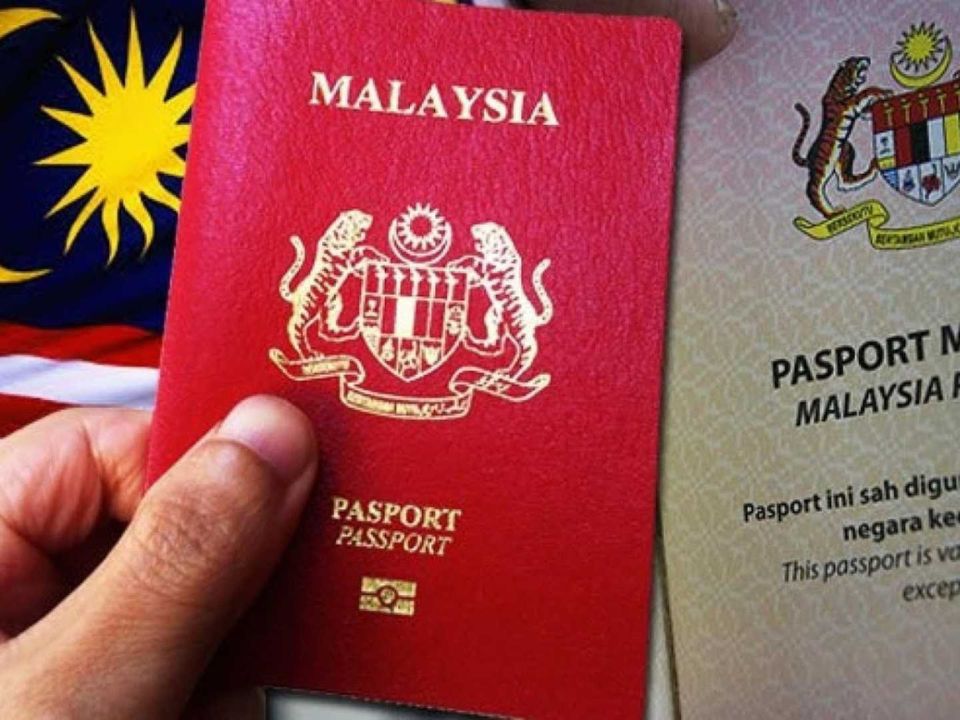 Malaysia ranked quite high for English proficiency and tertiary academic institutions in the world, but did you know our passport are placed at 13th rank for the world's strongest passports?
Updated from The Henley Passport Index 2022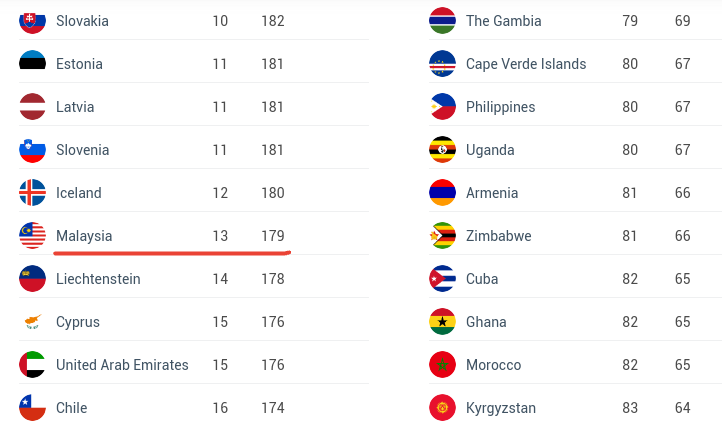 National passports are evaluated based on how many countries their holders can enter without a visa and so the ranking of Malaysian passports takes into account the number of nations where holders of Malaysian passports can travel without a visa. Visa-free nations would be those in which a person may enter without a visa, or a visa on arrival or electronic travel authorisation (eTA).
The Malaysian passport is currently ranked 13th out of all the passports worldwide. The Malaysia passport ranking is based on the level of international access it provides to its holders, who can visit 179 countries without a visa, however must obtain one in order to enter 33 other countries.
Just How Powerful is a Malaysia Passport?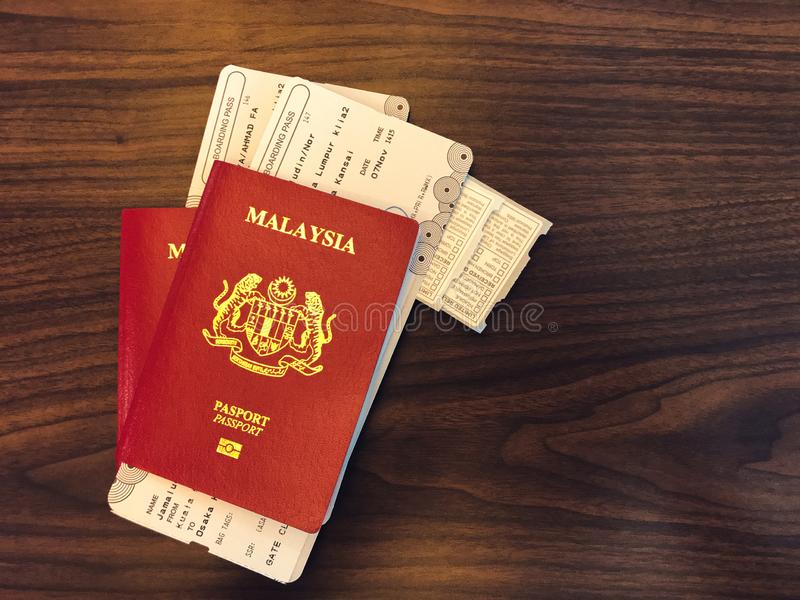 The Malaysian passport has the highest ranking among the developing nations and Muslim-majority nations.
The Malaysian passport is one of the ten Asian passports that can enter the Schengen Area without a visa.
Malaysia ranks 4th best passport in Asia right after Singapore, South Korea, and Japan.
How can Malaysia Rank High for Passport Power?
Due to its close relations to numerous country groupings, Malaysia is able to maintain visa-free or visa-on-arrival policies with regard to many intergovernmental organizations. Malaysia is also a relatively affluent country for its region, and does not have a high record of problem emigrants, thus it has greater access to developed countries that usually impose harsher restrictions to limit visa overstays.
One of the related countries' policies is as follows:
As a member of ASEAN (Association of Southeast Asian Nations), Malaysians have visa-free travel to 9 of the 10 Southeast Asian countries, and visa-on-arrival in Myanmar.
As a member of the Commonwealth of Nations, Malaysians can visit all former British colonies without a visa or obtain one on arrival, and that includes the United Kingdom, Australia, and New Zealand. The only exceptions are Cameroon, Canada, Ghana, Nauru, Nigeria, Pakistan, and Sierra Leone.
As a relatively developed economy, and a lower rate of visa overstays, Malaysians are entitled to visa-free travel in the Schengen Zone and the European Union/EFTA.
As a member of the Organization of Islamic Countries (OIC), Malaysia gets access to many Muslim countries, making it available to travel to 35 countries. The exceptions are Afghanistan, Burkina Faso, Chad, Guinea, Iraq, Libya, Mali, Niger, Saudi Arabia, Syria, and Turkmenistan (and Cameroon, Nigeria, Pakistan, Sierra Leone, accounted prior) — over half of which already have restrictive visa policies for security reasons, regardless of nationality.
There are ongoing talks of extending visa-free access to the US for Malaysians, although the future of this is still unclear, however, it can help rank Malaysia passports higher once it's accepted.
All in all, you can say that us Malaysians are blessed with a reasonably powerful passport that grants access to almost everywhere in this world. So let's take some time to appreciate our country more.
For more passport and travel-related articles, read here: