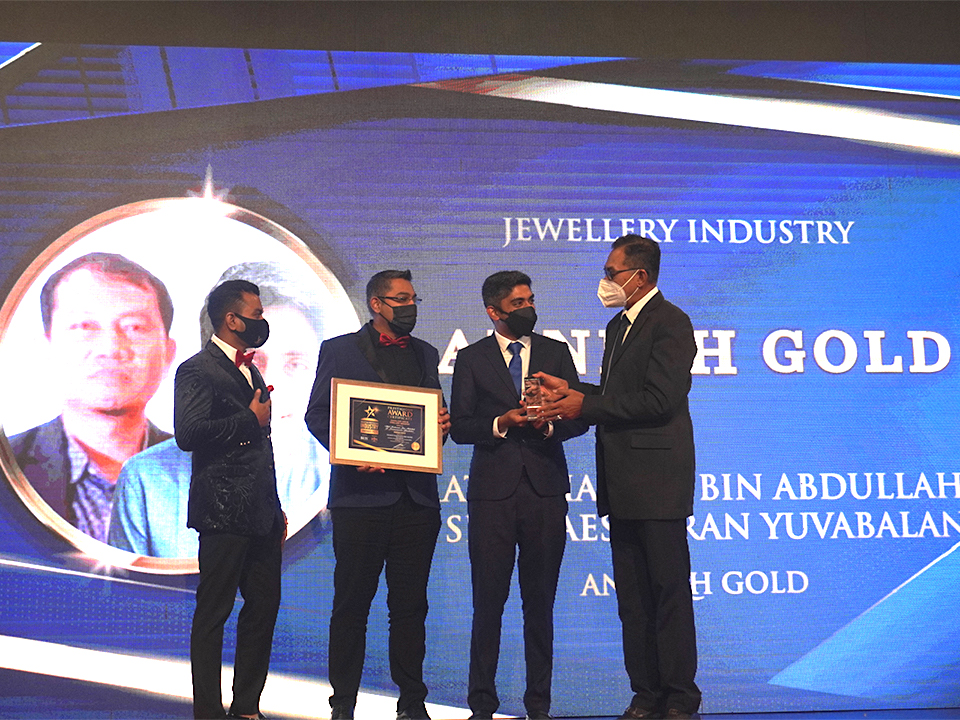 Malaysian jeweller, Anniqh Gold, recently received recognition at the Malaysia Prestigious Industry Award (MYPIA) 2021 as the winner in the jewellery industry. Chief Executive Officers (CEOs) of Anniqh Gold, Mat Baharuzi Bin Abdullah and Sivanaeswaran Yuvabalan were also honoured as Excellent CEO at the ceremony held on 8 March 2022 (Tuesday).
Malaysia Prestigious Industry 2021
The MYPIA is designed to recognise the achievements of Malaysian companies and entrepreneurs across all industry sectors. The award also honours the great contributions of these companies and entrepreneurs towards Malaysia's economic development. It aims to encourage their determination to stay competitive not only in Malaysia but also to maintain and challenge globally.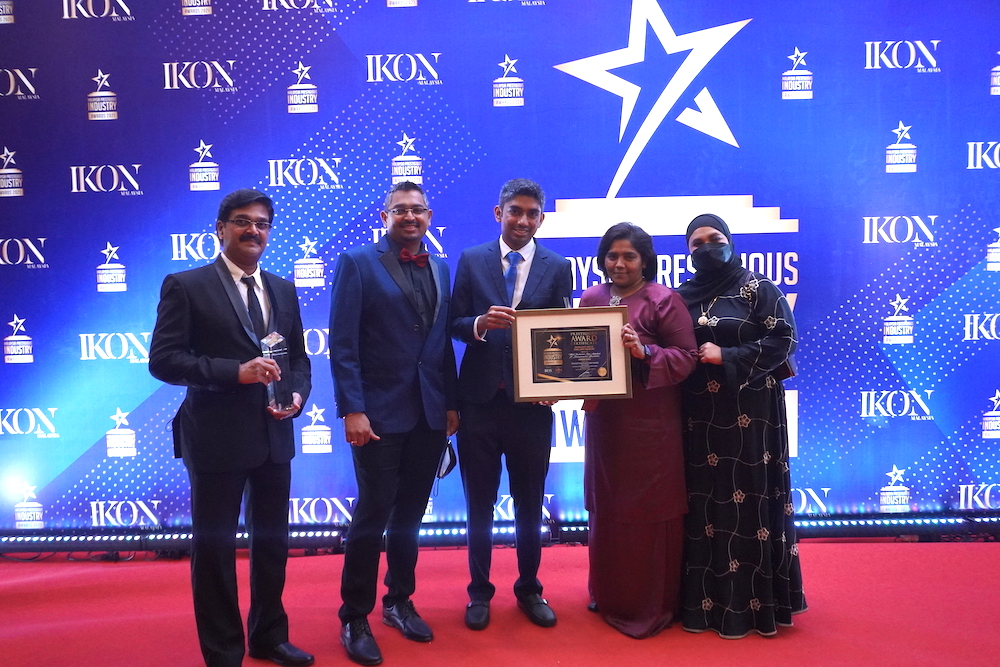 Anniqh Gold has shown its presence in the Malaysian jewellery industry since 2019 with its wide range of jewellery designs. In line with its vision to enliven people's lives with the intrinsic and extrinsic value of gold jewellery, the Malaysian jewellery store has been spreading the significance and knowledge about the value of jewellery to Malaysians.
It offers gold, palladium, diamonds, gems, and Swarovski that are not only unique and captivating to the eye, but also valuable as an asset for the long term.
The local jewellery store is committed to providing an unforgettable and excellent experience to its customers. Following this achievement, it aims to further expand its business to be more accessible to its customers at more locations.
In the future, we will be expanding our business in this field and hopefully we will receive the recognition that we deserve. We hope to create a great phenomenon in the jewellery industry.

Representative from Anniqh Gold
Think Gold, Think Anniqh Gold
Anniqh Gold currently has 3 branches in Klang Valley, which are located at Jalan Masjid India, Dataran Palma, Ampang and Metro Point, Kajang. In the past 2 years, the genuine jewellery store is most known for its Gold to Gold 0% depreciation from old gold promotion.
To purchase jewellery from Anniqh Gold, please visit its official website, Facebook and Instagram now for more information.
Read more: