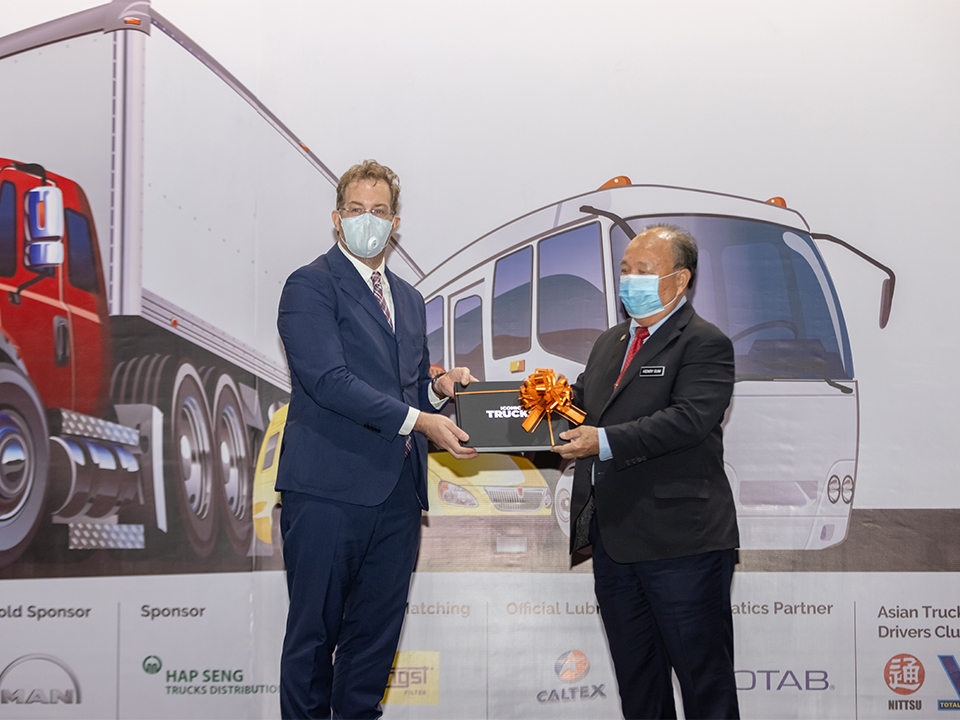 The fifth instalment of the Malaysia Commercial Vehicle Expo (MCVE) kicked off on 10 March 2022 (Thursday) at the Malaysia International Exhibition and Convention Centre (MIECC). With a strong showcase of local and international exhibitors, MCVE is the first and biggest commercial vehicle expo series ever held in Malaysia focusing on future transport solutions in the commercial vehicle industry. The three-day expo was launched by YB Dato' Henry Sum Agong, Deputy Minister of Transport Malaysia.
Malaysia Commercial Vehicle Expo (MCVE) 2022
The Malaysia Commercial Vehicle Expo (MCVE) is a central event for the industry to exchange views, sell and network. It is also a beacon for neighbours of Malaysia. In line with Keluarga Malaysia's inclusivity value, Ministry of Transport together with MCVE are determined in providing a universal, efficient, affordable, clean and carbon neutrality and drastic reduction in road fatalities.
Malaysia is well positioned as a transportation hub in South East Asia. Our infrastructure is geared to take on the challenges that lay ahead of us as the country enters a stage of economic recovery. In line with the increased demand for transportation services, we require smart solutions. I am therefore, excited to see the latest products offered here at the Malaysia Commercial Vehicle industry as these will be instrumental in facilitating and enhancing our economy.

Dato' Henry Sum Agong, Deputy Minister of Transport Malaysia
New Paradigms for Land Transportation and a Return to Economic Growth post Covid-19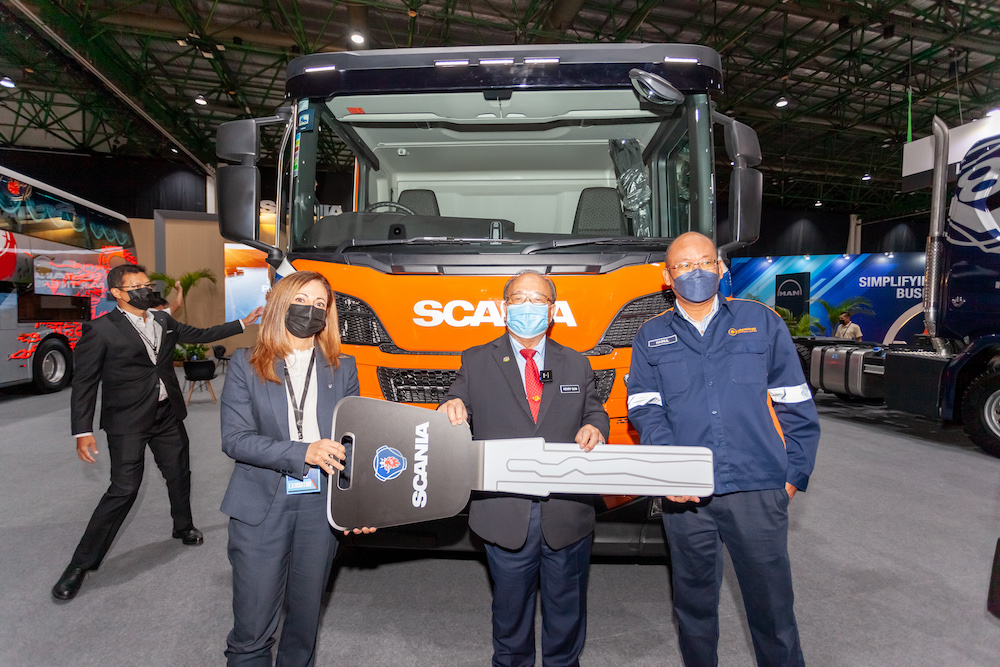 Stefan Pertz, the organiser of MCVE 2022, emphasised,
Today we celebrate a resilient industry though. The pandemic has certainly put all of us to the test. A test that we have passed, thanks to the dedication of the transport industry. This year's Malaysia Commercial Vehicle Exhibition (MCVE) is a celebration of this. Not only are we celebrating the innovations and brands that have been brought together here at the show, but also every single driver, supplier to the industry, associations and authorities.
In 2019, 60 exhibitors joined the event and many of which have returned for this year's instalment. Altogether, 45 exhibitors have gathered here to celebrate the industry and its personnel. Stefan Pertz said he is delighted to see the participation of the leading brands such as MAN Truck & Bus as Gold Sponsor, Hap Seng Trucks Distribution as Sponsor, Caltex being the Official Lubricant, Scania Malaysia, Volvo Trucks Malaysia, PETRONAS Steelbro, Hammar, CIMC, CAMC, YonMing and Michelin.
Participation of International companies such as Geotab, MCVE's Telematics Partner, Hengst, Mann+Hummel's Singapore and Drive Risk from Australia are also sending their representatives. Hengst sponsored a R&R, similar to Malaysia's reststops along the highways.
The last two years in particular have seen a renewed understanding and appreciation of the drivers: bus captains and truck pilots. The MCVE honours them with activities for those that take time out of their schedules to get involved with the exhibitors to learn about their future tools of the trade. Society has also acknowledged that drivers can make a difference when it comes to the reduction of harmful emissions and the reduction of wastage.
We appeal to all of you to support our drivers in their ambition to further their skills and to be the best they can be. While the machine is certainly a crucial asset, it is the human that, still, remains as having the biggest impact to the bottom line, being it in monetary terms or achieving global goals, such as emission reduction.

Organiser of MCVE 2022, Stefan Pertz
Professor Dr. Wong Shaw Voon, Chairman, MIROS Board of Directors, who was also present during the event shared that Malaysia ought to leverage on the effective adoption of safer and greener commercial vehicle technologies.
While gearing for greater economic growth, we are bound to strive for a sustainable, safe and efficient logistics industry in Malaysia and the region.

Professor Dr. Wong Shaw Voon, Chairman, MIROS Board of Directors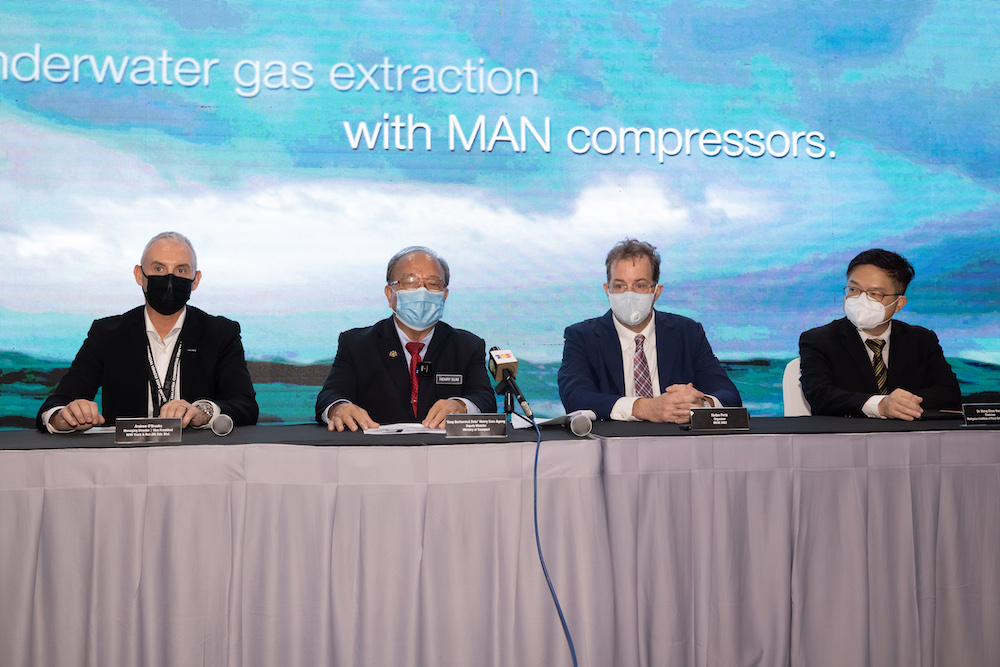 As a delegate you will find that this year's event is having a slightly different feeling from our usual shows. While we are certainly all very enthusiastic, we have to ensure the safety of everyone. Therefore, the fringe programme has been adjusted accordingly. However, we are confident in saying that there is a lot going on and that there will be a lot to be seen. It is thanks to our exhibitors that have given us the vote of confidence in the event.

Organiser of MCVE 2022, Stefan Pertz