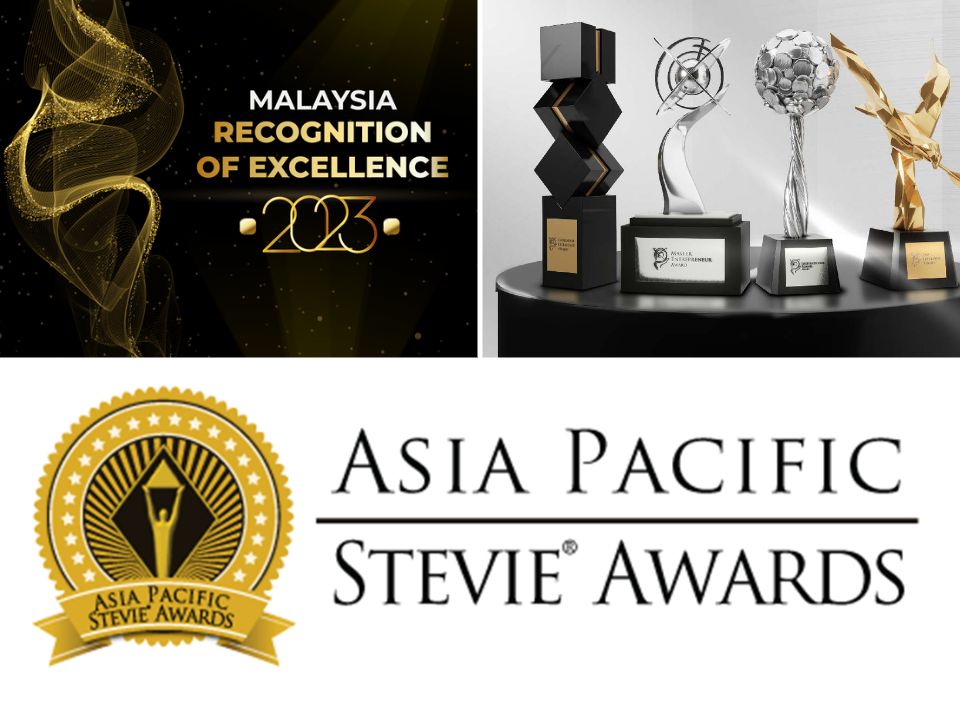 Malaysian businesses who go above and above in their industries are being recognised through these award programmes. There will be awards given out to local businesses that have made significant contributions to the economies in Asia region.
6 Malaysia Business Awards in 2023
Listed below are six different entrepreneurial awards that you can nominate organisations for and participate in.
1. Asia-Pacific Stevie® Awards 2023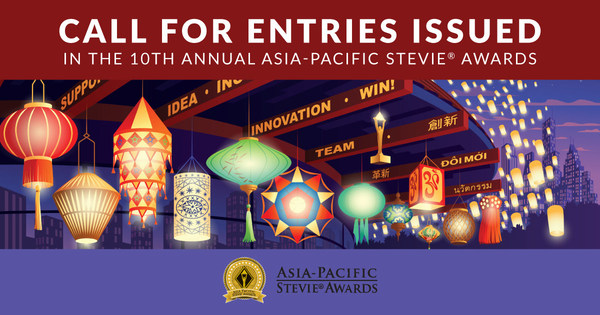 A worldwide business awards competition, the Asia-Pacific Stevie® Awards are accessible to all companies operating in the 29 countries in the Asia-Pacific area. All sorts of creative endeavours will be celebrated with awards.
Award criteria:
The 2023 Asia-Pacific Stevie Awards will recognize innovative achievements made since July 1 2020. Your entries should focus on innovations and achievements made since that date.
Nominations that won in the 2022 awards may be resubmitted to the 2023 competition. If they have been updated with recent achievements they may be resubmitted to the same categories in which they won in 2022. If they have not been updated, they must be submitted to categories different from those in which they won in 2022.
You may submit an unlimited number of entries to any of the official categories.
Deadline: 15 February 2023
Visit Asia-Pacific Stevie® Awards for more details.
2. Malaysia National Business Awards 2023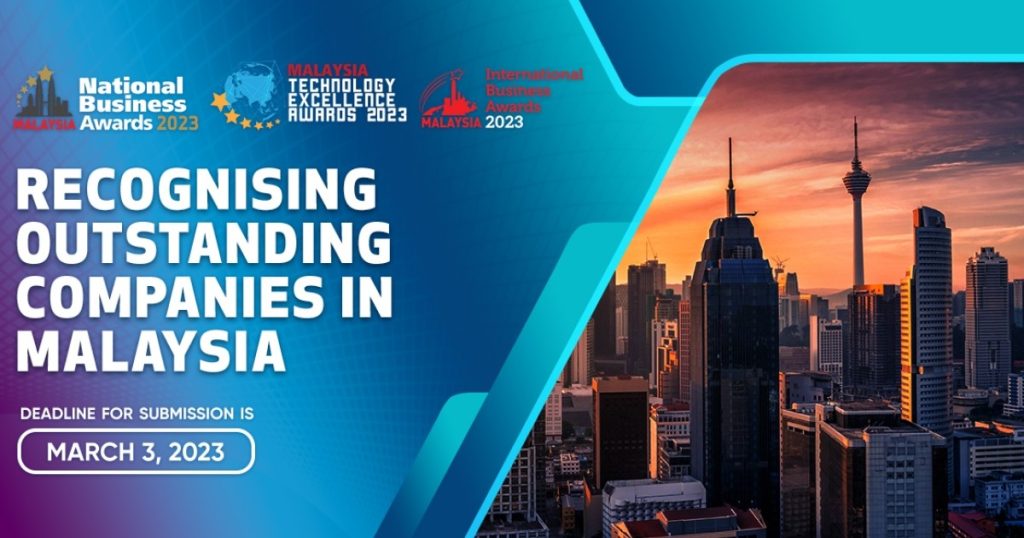 Singapore Business Review is regarded as the publication of record for the country's most powerful business elite, and local companies may be included in future issues. When the results of the Malaysia National Business Awards 2023 are made public, it will cast a light on the accomplishments of Malaysian businesses and increase their visibility, attracting the attention of potential customers.
Award criteria:
Nominations will be deliberated by a judging committee based on the judging criteria.
Eligible companies may submit a maximum of three (3) nomination entries.
Only one business will be hailed as the winner in each industrial area.
Nominations and supporting documents will be accepted until 3 March 2023.
The awards programme is open to homegrown businesses in all areas with global headquarters in Malaysia.
Companies that qualify may submit any initiatives that highlight their great work, such as:
Outstanding project, product or service launched for or with a client
Innovative internal practices or strategies
The initiative must have been launched or had upgrades, in part or in full, in the last 24 calendar months.
Deadline: 3 March 2023
Visit Malaysia National Business Awards for more details.
3. Asia Pacific Enterprise Awards 2023 – Fast Enterprise Awards

There is no more renowned regional award programme than the Asia Pacific Enterprise Awards (APEA). The APEA Regional Edition builds on the program's success and strength in 16 countries and markets to bring together business executives and firms from all across Asia on a single, unrivalled platform to promote the long-term, sustainable growth of entrepreneurship in Asian economies.
Awarded to enterprises that have demonstrated rapid growth, in terms of revenue, market share, user base, profit and/or brand recognition.
Award criteria:
Nominees must be a registered business with a minimum operating period of one year and annual turnover of USD 2 million.
Deadline: May 2023
Visit Asia Pacific Enterprise Awards for more details.
4. OpenGov Recognition of Excellence Awards 2023
OpenGov Asia honours organisations in the public, private, not-for-profit, and public-listed (GLC) and financial services sectors for their disruptive and innovative use of technology in areas such as process optimization, service delivery centred on the needs of end users, and general industry disruption.
Award criteria:
Recipients of OpenGov Asia Recognition of Excellence Awards (ROE) are chosen by a panel of experienced and well-known digital experts in their field.
Any organisation that falls in one of the five sectors can nominate their own project or initiative. Alternatively, they can be nominated by another organisation (e.g. public sector agency or ministry, educational institute, citizen group or associations).
The nominee must have a tech-enabled or empowered solution/initiative/project that is designed to better serve citizens or clients.
Any nominations made by a party must include all relevant contact details of the proposed nominee.
Deadline for nominations is end of business day 30 days before the judging week.
The nominee must have a physical office presence in Singapore and the nominated project must serve citizens/clients in Singapore.
The owner(s)/authorised executives of the nominated project must acknowledge and agree to participate in the process and the awards function.
The nominated project or initiative should have gone live and be at execution stage or should have been initiated between 12 months preceding the deadline for nomination.
Previously nominated initiatives will not be eligible.
Previous recipients that have only made minor changes or additions to their initiative will not be eligible.
Previous recipients that have made significant changes to the project or delivery methods or scope will be eligible.
Deadline: TBA
Visit OpenGov Asia for more details.
5. Golden Bull Award 2023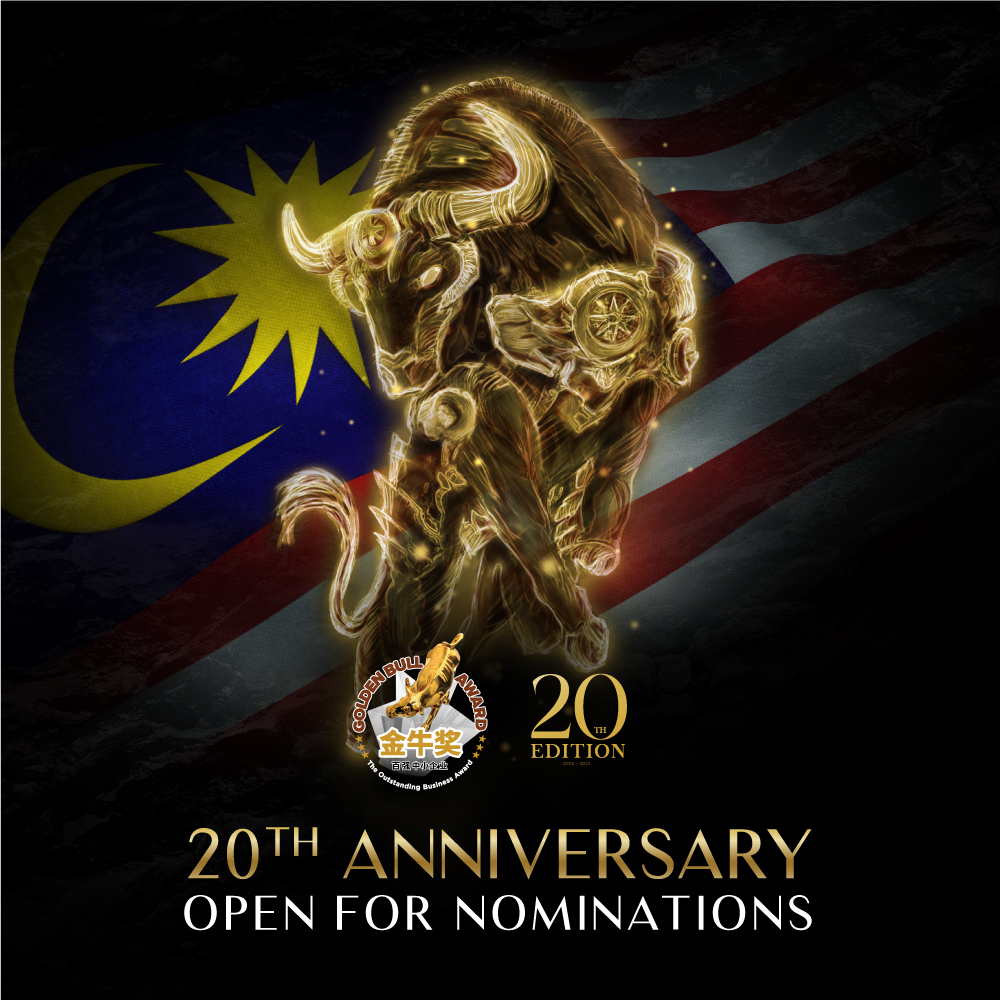 The Golden Bull Award provides both the solution and the possibility. The award's acclaim speaks volumes about the reliability and credibility of its recipients, drawing further attention to the achievements of our community members. This award's international scope helps spread recognition across borders, which in turn encourages international cooperation and development. By winning the Golden Bull Award, you can launch your career onto the international scene.
Award criteria is not specified but you can leave your contact details using the 'contact us' form on the website or email to [email protected] and the award committee will be in touch with you.
Deadline: September 2023
Visit Golden Bull Award for more details.
6. MDA d-Awards 2023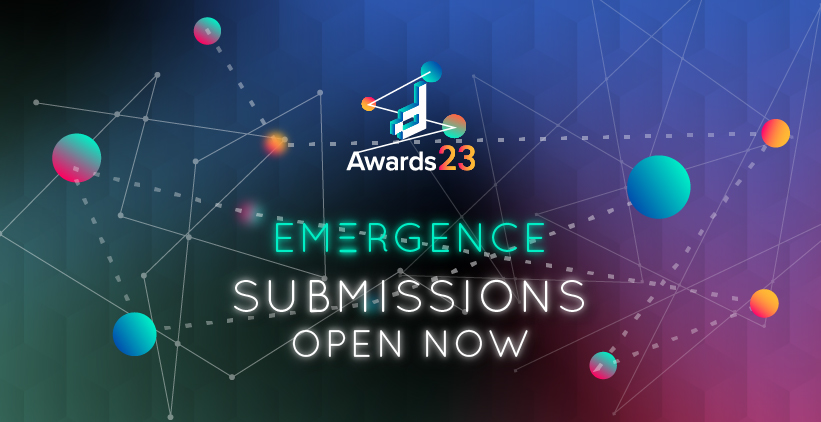 The Malaysian Digital Association hosts the annual d Awards to celebrate and reward the people, organisations, and businesses who are leaders in the digital space. When it comes to creating, developing, administering, marketing, or pushing a digital campaign/product/service, MDA is on the lookout for creativity and media that might influence consumers' attitudes about and use of specific brands.
Overall Award criteria:
Entries will be judged by a jury consisting of well-known and credible digital practitioners, marketers, strategists and other experts. Each judge will individually access the entry and evaluate it based on the "judging criteria" described below:
Strategy
Creative and Innovation
Execution
Results
For Influencer Agency of the Year, the nomination(s) will be assessed and evaluated based on the "judging criteria" described below:
Company Business Strategy and Achievements
Company scale in the areas of Influencer, USP, technology or platforms, product solutions
Company team and culture and management of influencer
Company recognitions and industry contribution
For Digital Person of the Year and Rising Star, the nomination(s) will be assessed and evaluated based on the "judging criteria" described below:
Leadership
Creativity/ Innovation
Collaborative
Technical Expertise
Results Oriented
Deadline: 8 February 2023
Visit d-Awards for more details.