Lagenda Properties Berhad (Lagenda) recently inked a 10-year partnership with Sim Leisure Group Ltd, the creators of ESCAPE brand as well as the owner of ESCAPE Penang. The partnership, in essence, revolves around the design, construction and operation of recreational parks by Sim Leisure Group within the existing and future affordable township developments of Lagenda. Moreover, the primary aim is to elevate leisure areas with exciting and family-friendly attractions.
Optimising Green Spaces for Current and Future Townships
Beyond the standard park and playground setup, Lagenda Properties also aims to instil a sense of pride and vibrancy amongst homeowners by refining green spaces for its current and future townships. This is in line with the Group's core objective of building affordable housing townships which provides homeowners with maximum value, well-planned and distinctive homes. Combined with a strong focus on sustainable, unique, and family-orientated facilities, all these are sure to improve qualities of life.
Going beyond the traditional concept of neighbourhood playgrounds, the new recreational parks – ESCAPE Kids – will carry the brand's unique identity, bringing with it a new dimension of fun and excitement to recreation within township communities. Employing our signature 'Low Tech, High Fun' approach, the ESCAPE Kids brand of recreational parks will redefine outdoor play in a safer, yet more exciting adventure park concept.

Sim Choo Kheng, Founder and Chief Executive of Sim Leisure Group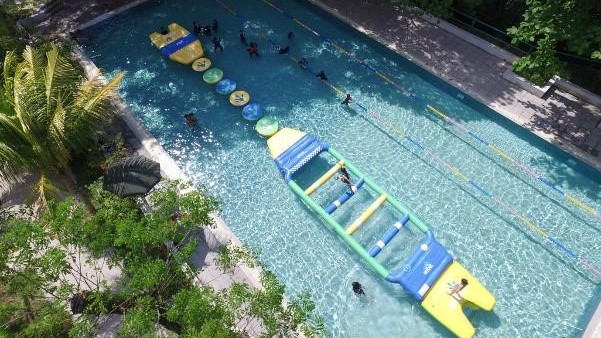 Lagenda has set aside land with the size of 20,000 square feet up to a few acres for such recreational parks, segregated between commercial and non-commercial elements. Emphasis will also be on utilising environmental-friendly materials and construction methods, in line with Lagenda's commitment to promoting ESG elements in every township which is a further add-on to the existing solar power push within the townships.
The nature-oriented ESCAPE Penang is not just fun, but sustainable and family friendly. These shared common values with Lagenda led to a natural fit in terms of partnership and we are delighted to be able to bring such expertise to our townships.

Dato Jimmy Doh, the Managing Director of Lagenda
For more information, log on to Lagenda's website.