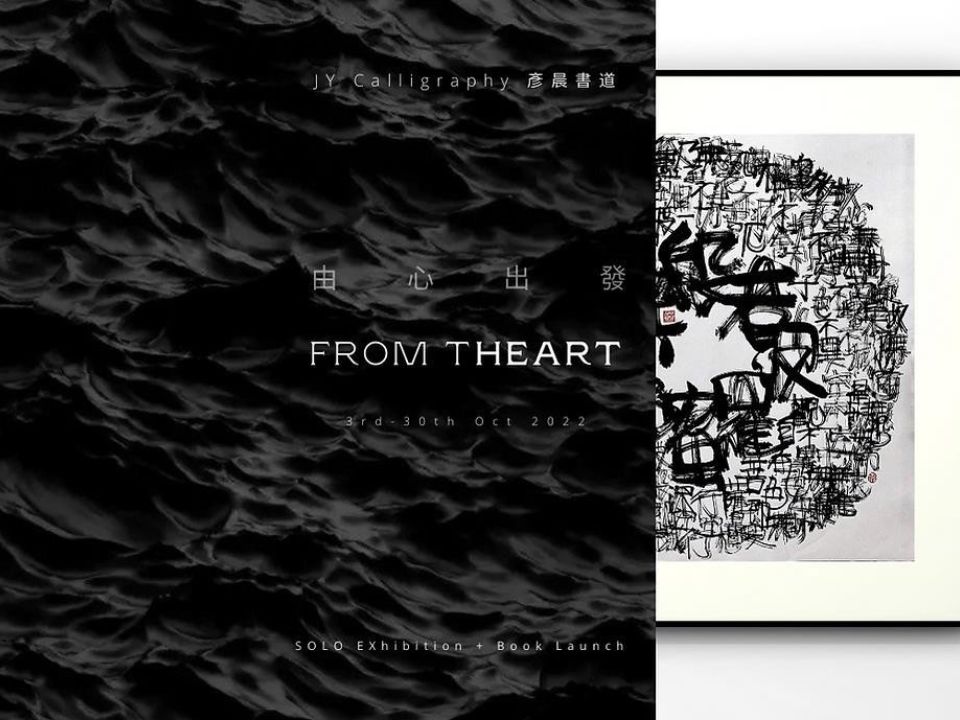 Like the torrents that wound their way through the undulating hills and valleys, JY calligraphy is an undulating and majestic statement of custom, poetry, syntax, metre, and passion.
Get To Know The Artist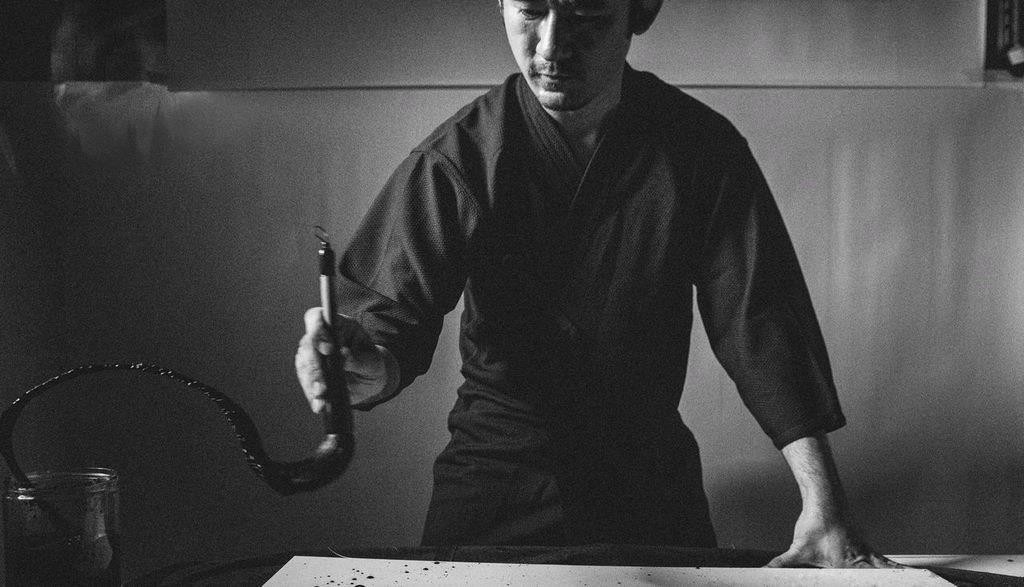 Jameson Yap, or "JY" as he is most generally known, is a Malaysian artist whose work has broad appeal. As a creative way to interpret and stylize Chinese characters, his calligraphy has strong backing from its own sparks. By reinterpreting it through the lens of modernity and creativity, he breathes fresh life into an age-old art form. To what effect? to reinvigorate the classical method and put it squarely in the spotlight for contemporary audiences.
JY's grandfather, an immigrant from China in the 1940s, taught him the art of calligraphy, and he has since honed his skills through extensive practice. Now, after 30 years of work, he has developed his own signature brushstrokes, but he still gives the master credit for his success and pays gratitude to him.
The Event: JY Calligraphy At Tsutaya Books Art Gallery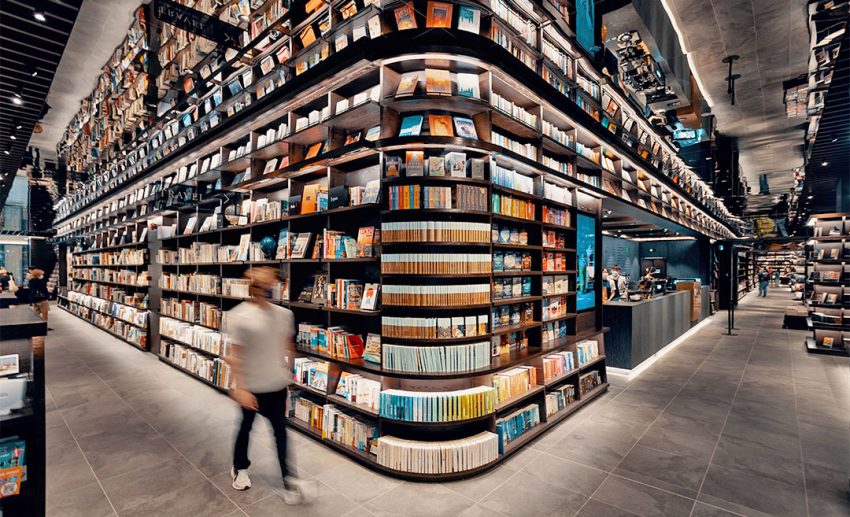 With great pleasure, Tsutaya Books is hosting Malaysian Chinese calligrapher Jameson Yap's exhibition, "From Theart 由心出发," as this month's Featured Artist. Since this is JY's first solo exhibition, the partnership with one of Kuala Lumpur's most well-known bookstores is bound to be exciting on many levels, especially for Chinese calligraphy font enthusiasts!
This show will take place at Tsutaya Books' Art Gallery in Pavilion Bukit Jalil. The exhibition will feature a curated collection of JY calligraphy artwork that focuses on themes of longing, nostalgia, joy, love, and grief. Some of these include proverbs like 花若盛開,蝴蝶自來 "butterflies will come when flowers are in efflorescence", 路遥知马力,日久见人心 "distance tests a horse's strength", time reveals a person's character, " 感恩 "gratitude" and many more.
Browse Through Some Of The Artworks
The River Stroke Series
Taking cues from classical Chinese painting but rethinking them through a fully modern lens, the River Stroke series is a collection of works of Chinese calligraphy well named after the artist's distinctive brushwork. You can appreciate this intriguing art form on its own merits before digging into the hidden meanings of the individual characters, which combine tradition, culture, poetry, and feelings.
1. Heart Sutra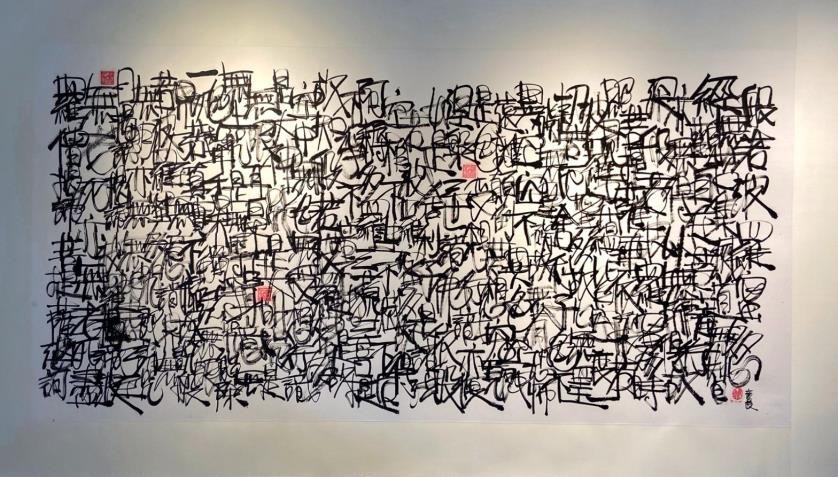 The Heart Sutra (or 'Xin Jing' in Chinese), a major sutra in Mahyna Buddhism, also goes by the moniker "heart of the perfection of wisdom" (Prajna Paramitahrdaya). The most selfless actions are used as examples for teaching emptiness. The entire scripture is is depicted on the 240cm 120cm piece of art of this stunning JY calligraphy font.
2. Hulu Gourd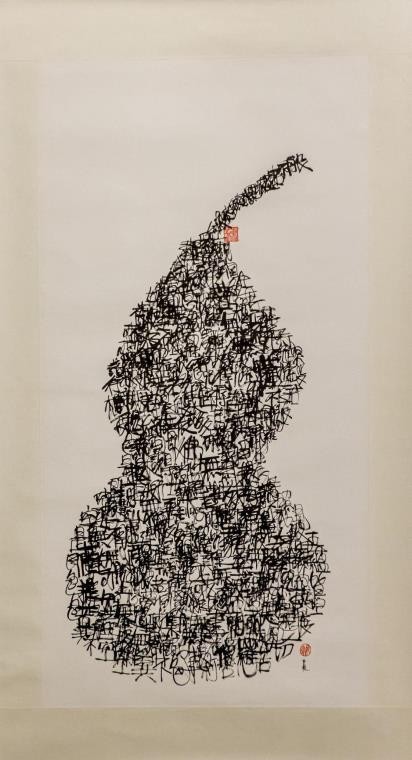 This painting, which is considered to be one of JY calligraphy's most difficult works to date, focuses on the fortunate Hulu, which is the Chinese term for gourd. The Hulu is thought to have the power to soak up any negative energy that is present in its surroundings. Three hundred Chinese characters are layered on top of one another to produce a one-of-a-kind sequence that takes the form of an attractive curving silhouette.
3. Xin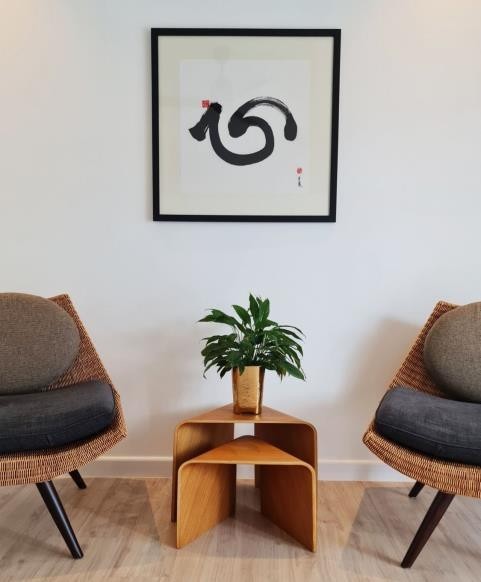 The 'Xin' painting is one of JY's most well-known works, despite its relative simplicity and understatement when compared to his other works. Since ancient Chinese believed that the heart was where thoughts were born, "Xin," which means "heart" in English, also means "mind" in Chinese. Feelings of happiness and kindness just pour out of this one, effortless gesture.
In conjunction with the show, JY will be launching his book, The River-Stroke. The book, a selection of his finest pieces, will be available for purchase in the store, and on October 8 and 29, he will be there for book signings and informal meet-and-greets. Get front-row access to a calligrapher's live demonstration.
JY Calligraphy will be exhibited at Tsutaya Books beginning on October 3 and continuing through the 30th. The store is located in Lot 2.89.00, Level 2 Orange Zone, Pavilion Bukit Jalil, and is open from 10am to 10pm every day.
To view more of JY's stunning calligraphy, go on over to his website or Instagram.