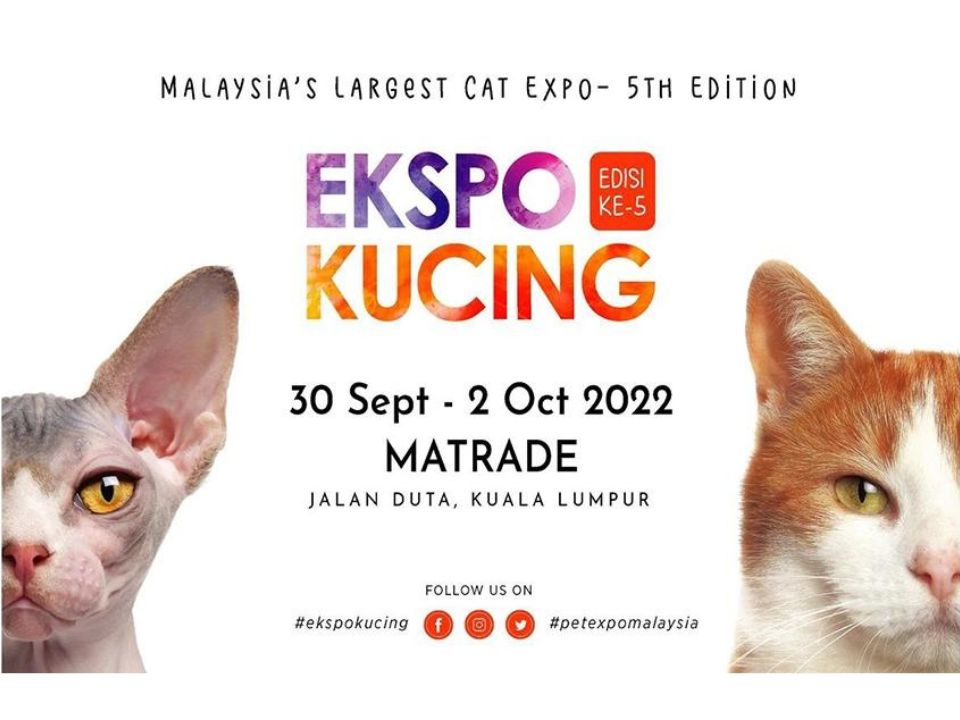 All cat lovers are invited to attend the biggest Cat Expo 2022, to be held in the bustling city of Kuala Lumpur, Malaysia.
Get Ready for Cat Expo 2022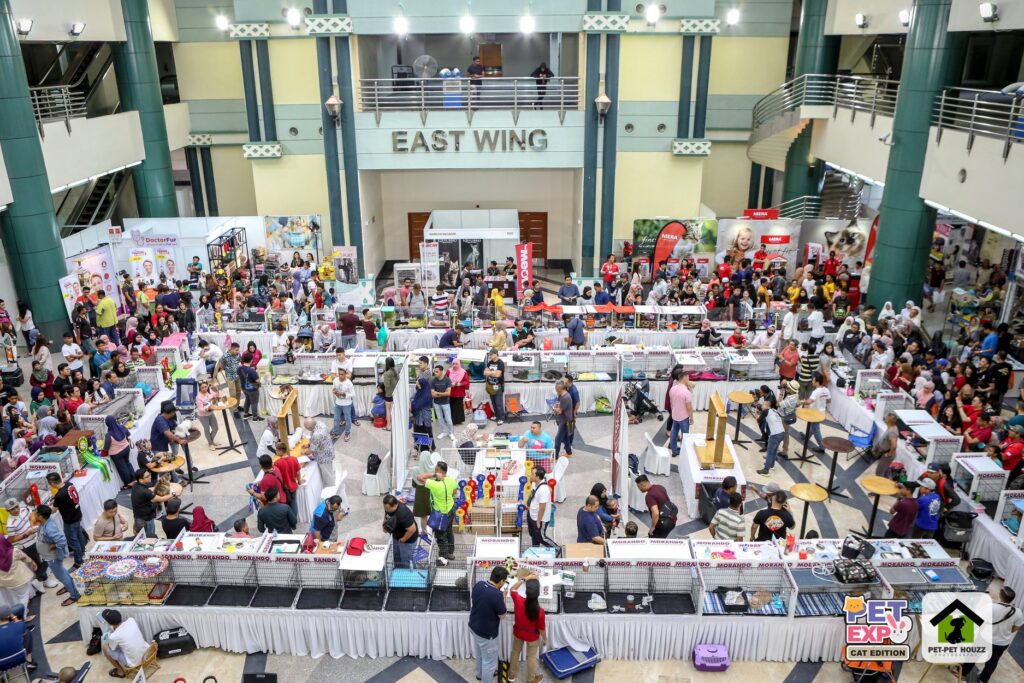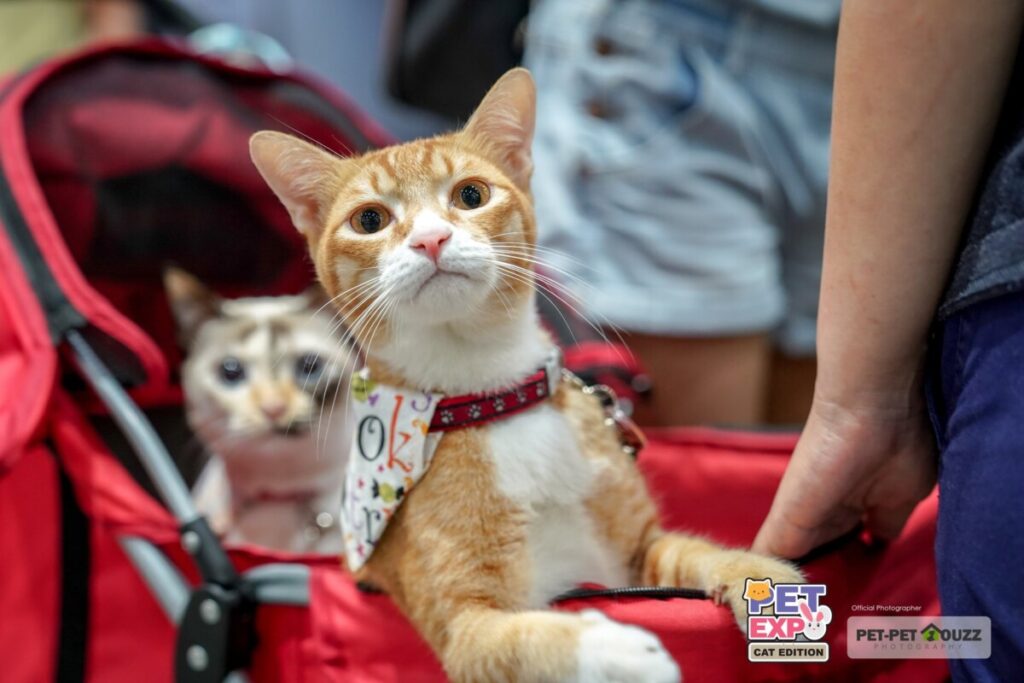 Cat owners in Malaysia will be reunited once more at the 5th annual cat expo, which will take place at MATRADE Exhibition and Convention Centre from 30th September 2022 to 2nd October 2022 (10am – 5pm). Organised by Murni Expo Sdn Bhd, a lot of booths and activities will be available over the course of three days.
What's Going On There?
1. FIFE Cat Competition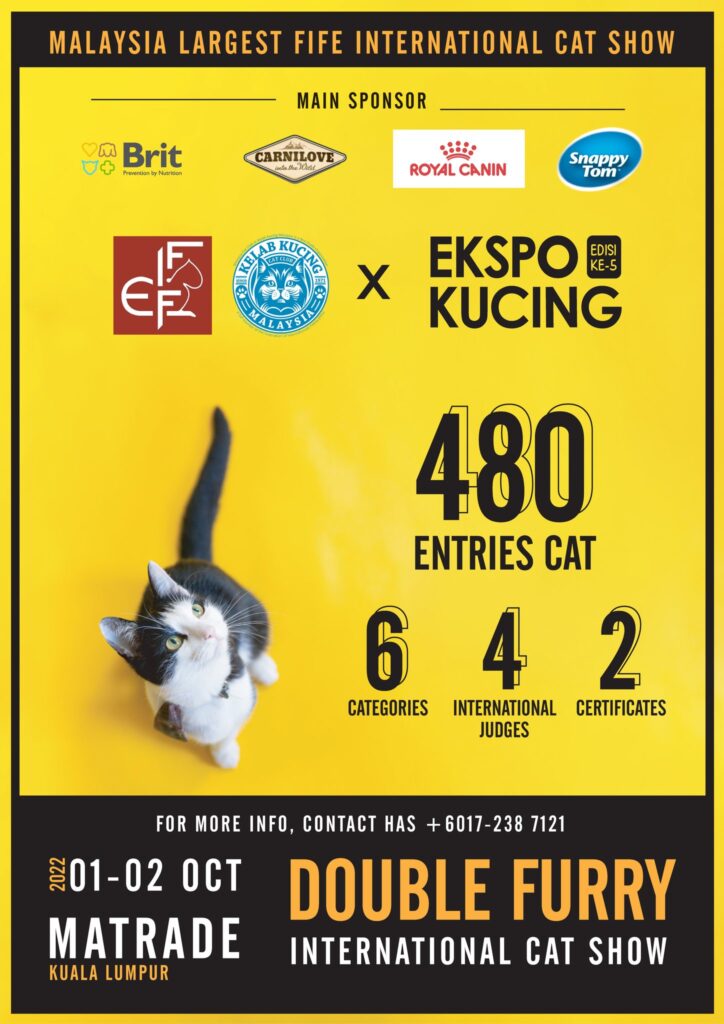 The expo will host the largest Federation Internationale Feline (FIFE) Cat Competition. There are currently over 480 entries, so there will be plenty of adorable and lovely kitties to watch and spectacle.
2. Adoption Drive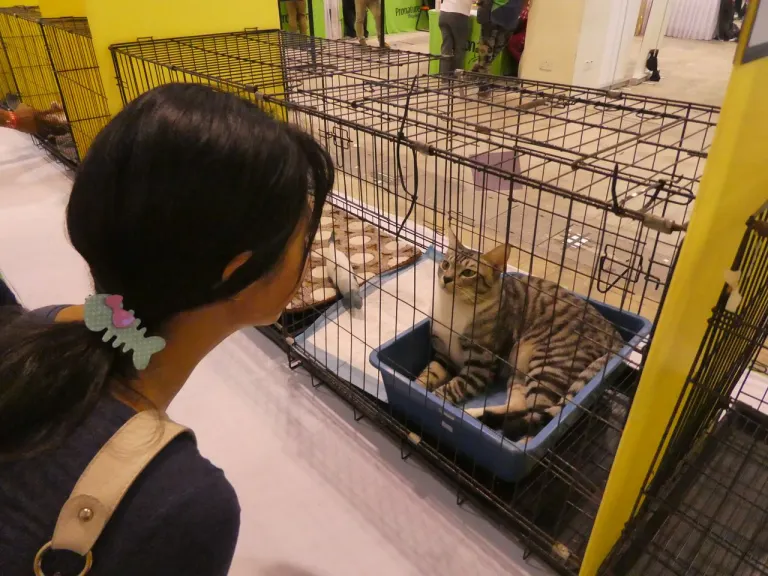 Forget buying cats from breeders, adopting is the way to go. Adopt and don't shop! There will be adoption booths set up if you wish to take a furry friend home and give it the love they deserve.
3. Free Animal Check-up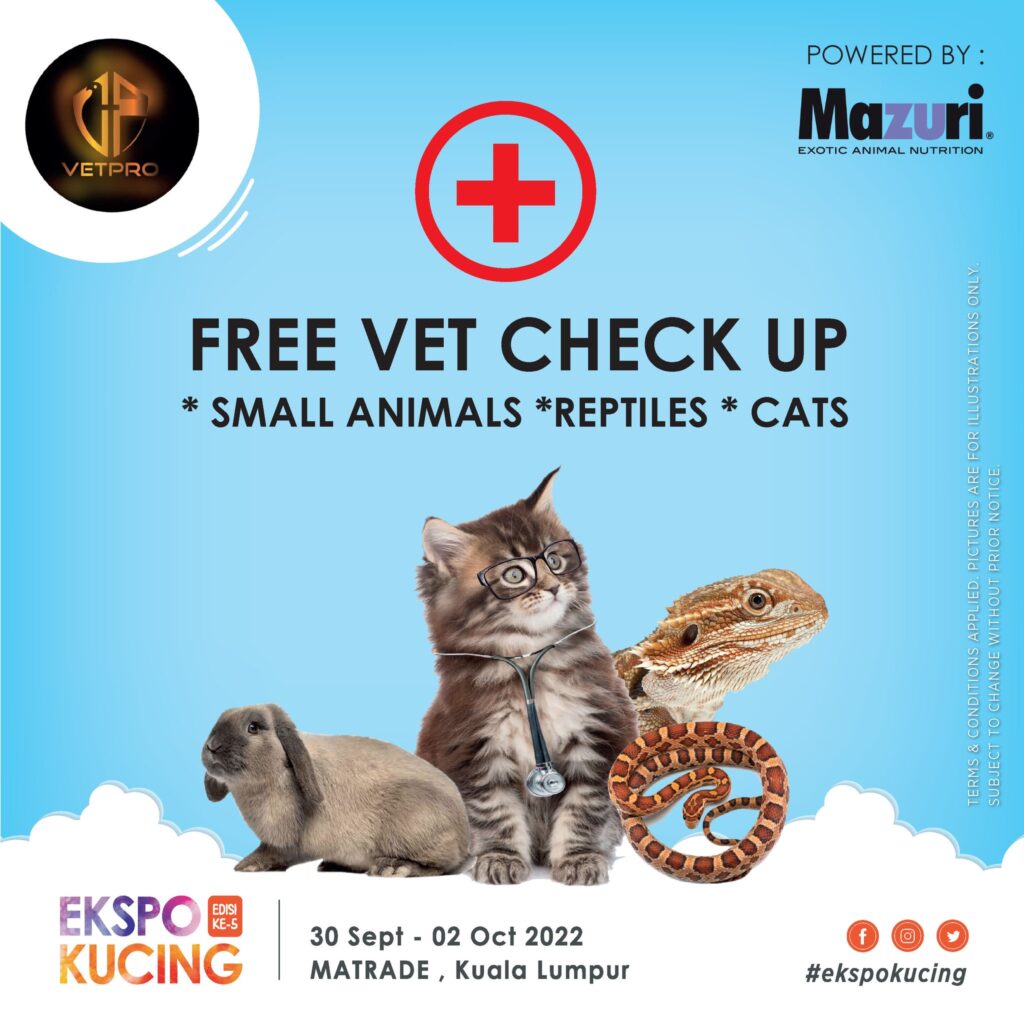 Royal Canin is providing a general health assessment for your cat from professional veterinarians on-site. Owners can redeem an exclusive Royal Canin gift for every successful examination, while supplies last.
4. Cat Supplies & Accessory Booths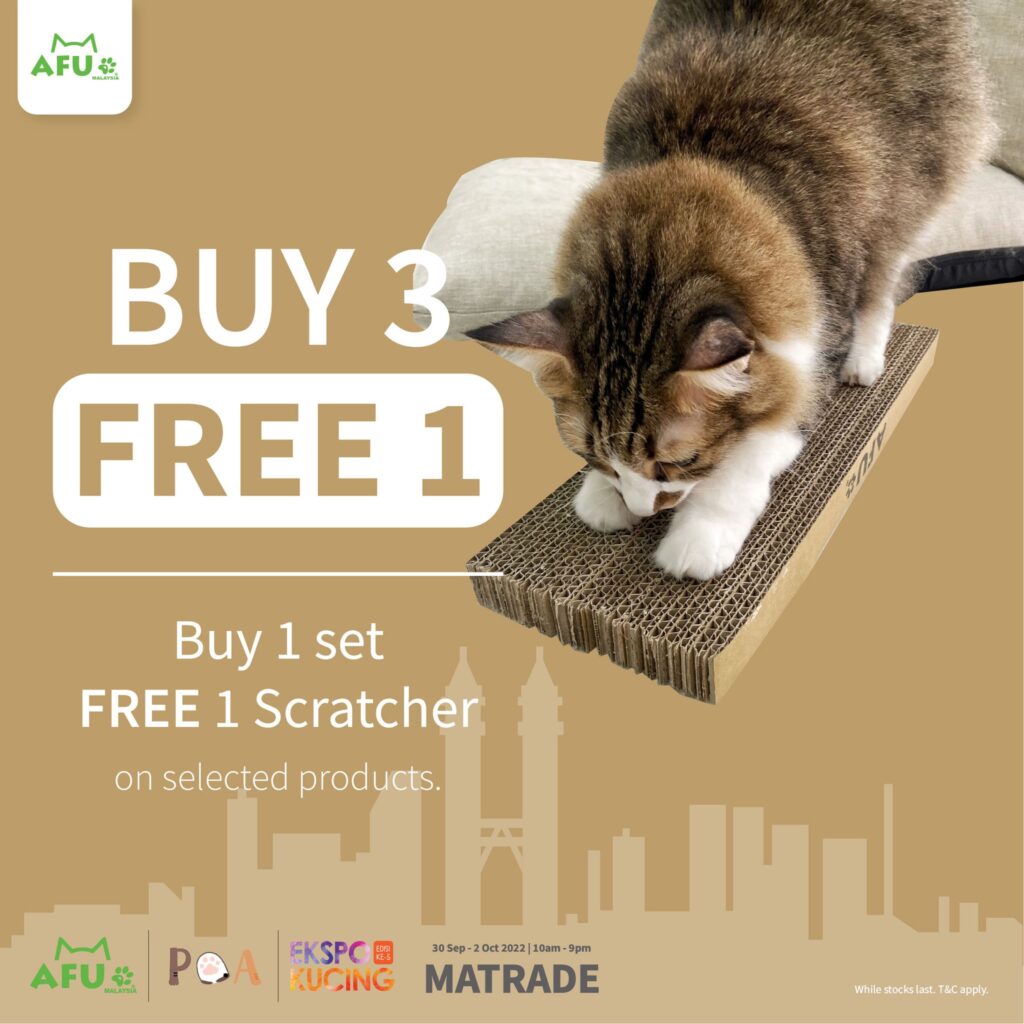 Don't forget to shop at their booth, which has over 500 premium brands and offers great deals and promotions. At the Cat Expo 2022, you can expect to shop and save 80% on cat supplies and accessories.
5. Others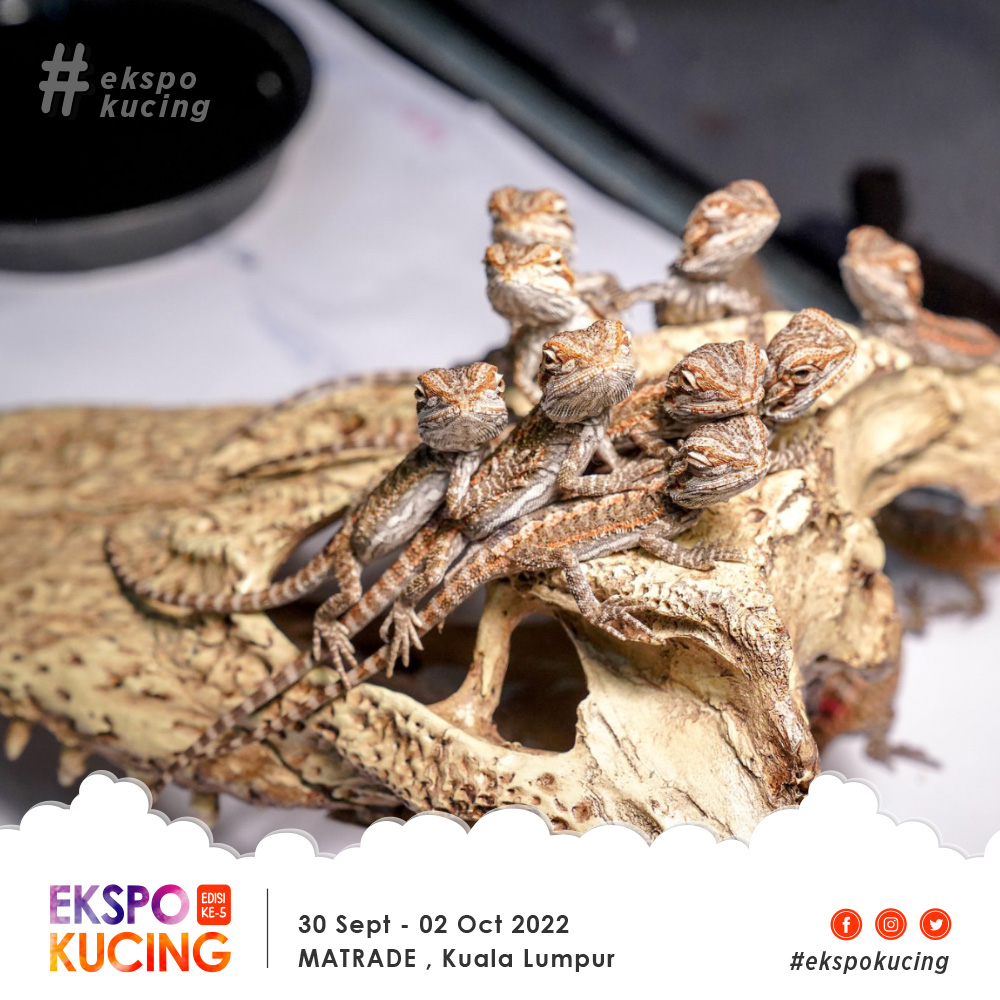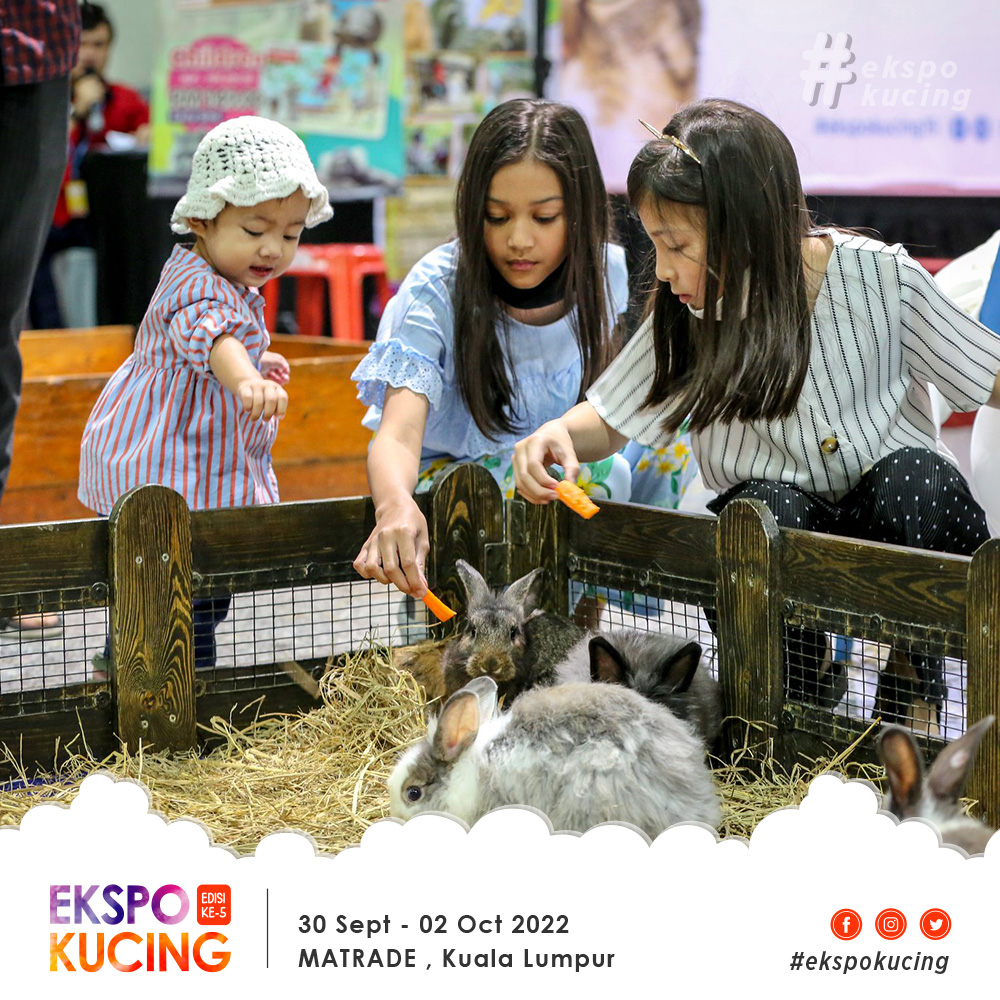 Here are more activities that will be happening soon in the cat fair later:
| | |
| --- | --- |
| 1. | Petting zoo |
| 2. | Exotic pets display |
| 3. | Fish scooping |
| 4. | Activities with parrots & other birds |
| 5. | Rabbits and small animal display |
| 6. | Appearance of alpaca and other animals from Farm In The City |
| 7. | Q&A session |
| 8. | Food truck, giveaways and lucky draws |
Rules & Guidelines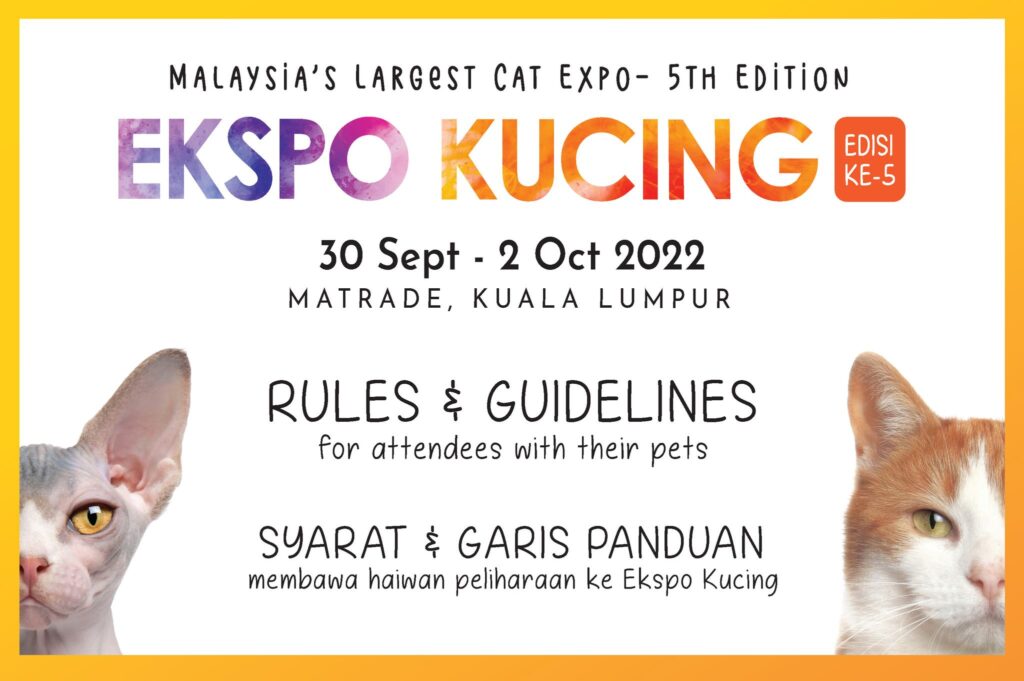 Here are some things you should consider before going to the expo later:
1. All cats (and other small pets) must be healthy and are vaccinated before entering the exhibition.
2. Ensure that your pets are tick-free.
3. Dogs are strictly prohibited.
4. As a responsible pet owner, please bring necessary items and clean up your pet's litter immediately.
5. Bringing your cat/other small pets to the expo is entirely at your own risk and no liability will be incurred by the organiser.
Entrance Fee
Entrance fee for the Cat Expo 2022 would be RM5 per adult except for those aged 12 years old below and 60 years old and above.
Disclaimer: Activities fees are excluded in this payment, so check with the staff in charge of each activity if you intend to participate.
For more information on Cat Expo 2022, visit their official Facebook page and Instagram page.
Are you obsessed with cats and like to eat and mingle with them at the same time? You'll like 6 Irresistible Cat Cafes To Visit.