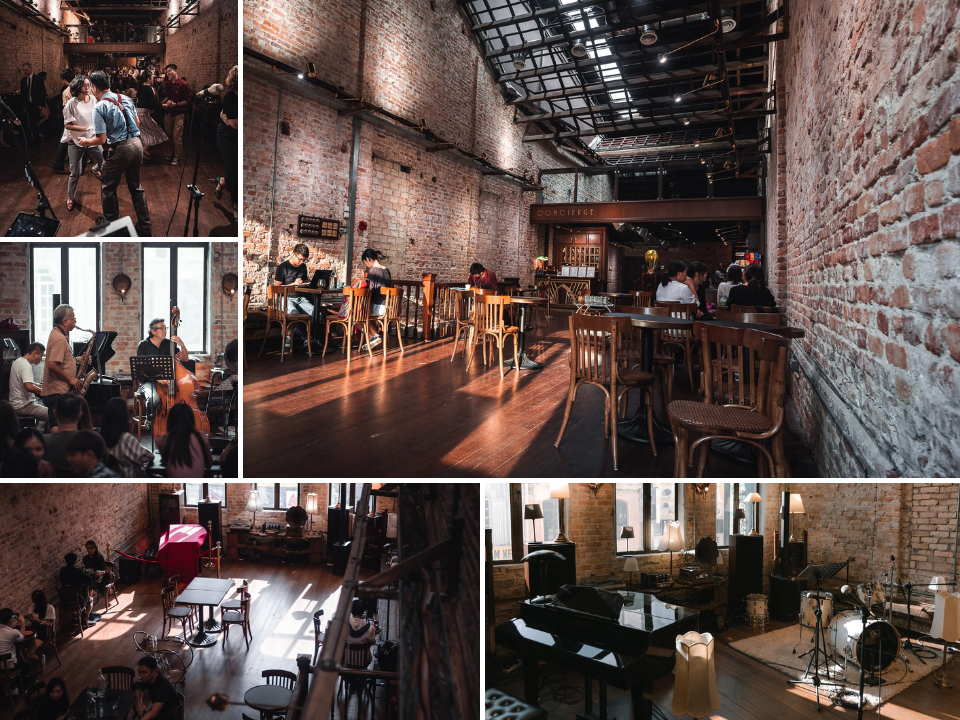 A hidden gem nestled between shop lots of the hustle-bustle city of Petaling Street, there is Jao Tim KL. By day, Jao Tim is a cafe for laid-back people who find pleasure in caffeine and jazz music. By night, Jao Tim is an event space curated for the underrated local talents of Malaysia.
Jao Tim, Kuala Lumpur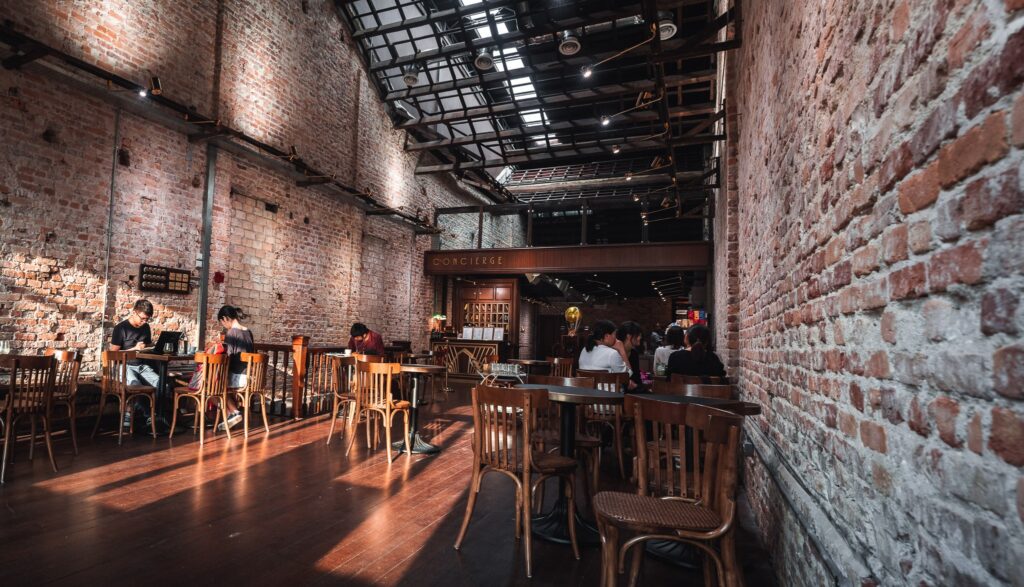 Images via Jao Tim & Options The Edge
A safe space for foodies and jazz enthusiasts, Jao Tim is the place for all the creative do-ers. Explore Jao Tim, a hidden gem nestled between the shop lots of Petaling Street.
Address
61, Jalan Sultan, City Centre, 50000 Kuala Lumpur
Operating Hours
Tuesday – Friday, 3pm – 12am
Saturday & Sunday, 1pm – 12am
Monday – CLOSED
Contact
03-2022 3897
Social Media
Instagram | Facebook
Website
Jao Tim
Travel In Time & To Another Place @ Jao Tim, KL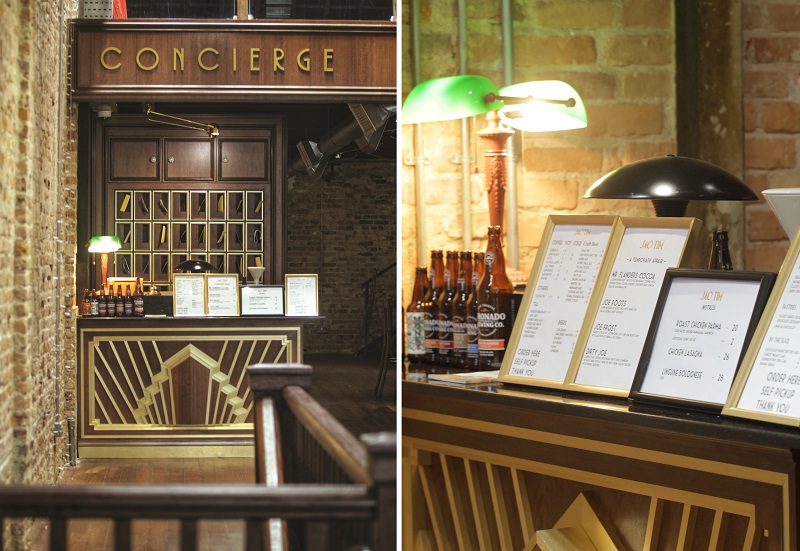 Images via Options The Edge
Jao Tim is a cafe situated right at the center of Chinatown that explores the concept of time travel. In this location, it exists within 21st-century Kuala Lumpur, surrounded by neighboring pre-war colonial shops that display either weathered or modernized exteriors.
Some might say entering Jao Tim is like traveling to New York and we couldn't agree more. With the interior similar to a hotel you might find in New York, the cafe surrounded the luxury vibe of the city in the 70s.
Are you a fan of unique cafes with Instagrammable interior? Check out Petaling Street new deligtful addition, DoDoo KL.
Celebrating Heritage In The Heart Of KL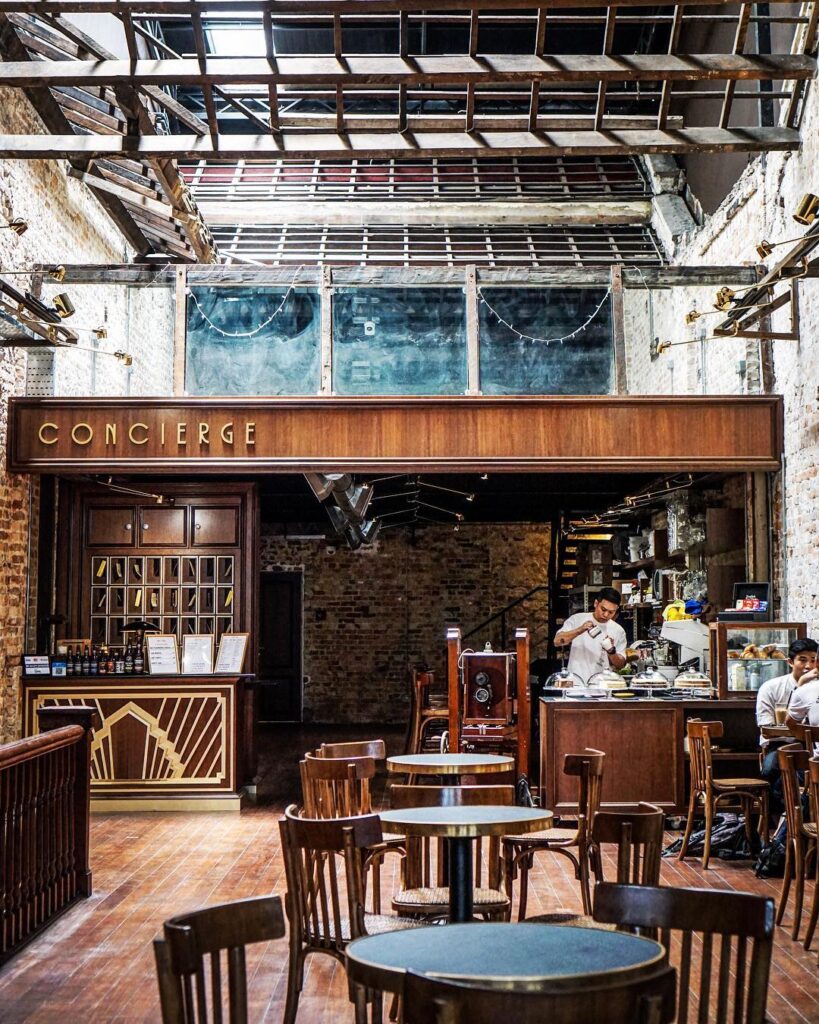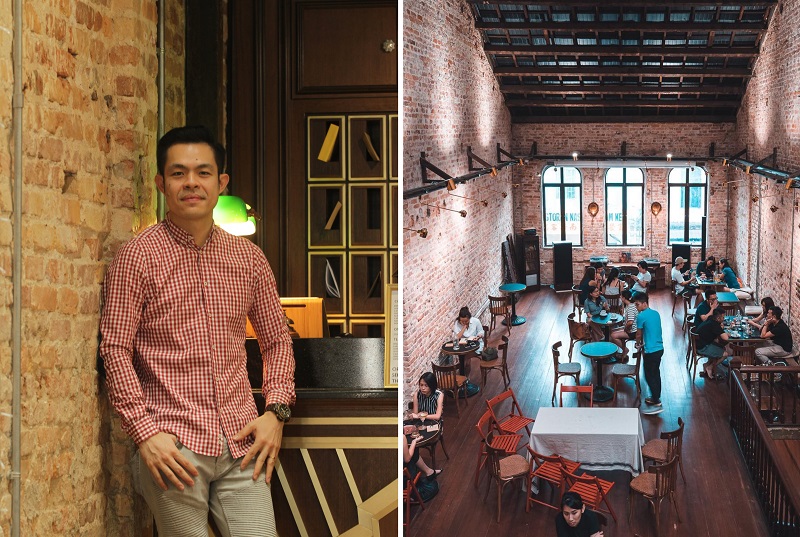 Images via Options The Edge, KL Foodie & Jao Tim
The creative idea behind Jao Tim KL's design is rooted in the historical context of its building's construction during the 1910s, an era of the war days.
As a result, you'll notice touches of Art Deco style aimed at invoking feelings of joy, magnificence, and opulence. Its high ceilings, brass embellishments, incorporation of gold tones, and wooden floors bring these elements to life.
With its uncovered brick walls, timber floors, and wooden panels, Jao Tim retains the allure of a hundred-year-old heritage building in Chinatown. This establishment combines a raw and unrefined sensibility with contemporary vintage features.
Jon Teo, the interior design of Jao Tim stated through his interview with Options The Edge,
We always think of Melaka, Ipoh and Penang as heritage hot spots, but so too is KL. Jao Tim was a hotel a century ago and I wanted to celebrate that. Much of design today exist 'just because' and I feel that empty design is often just that — empty. Heritage gives you a natural design story

Jon Teo, Jao Tim's Interior Design
A Safe Space For Casual Jazz & Jam Sessions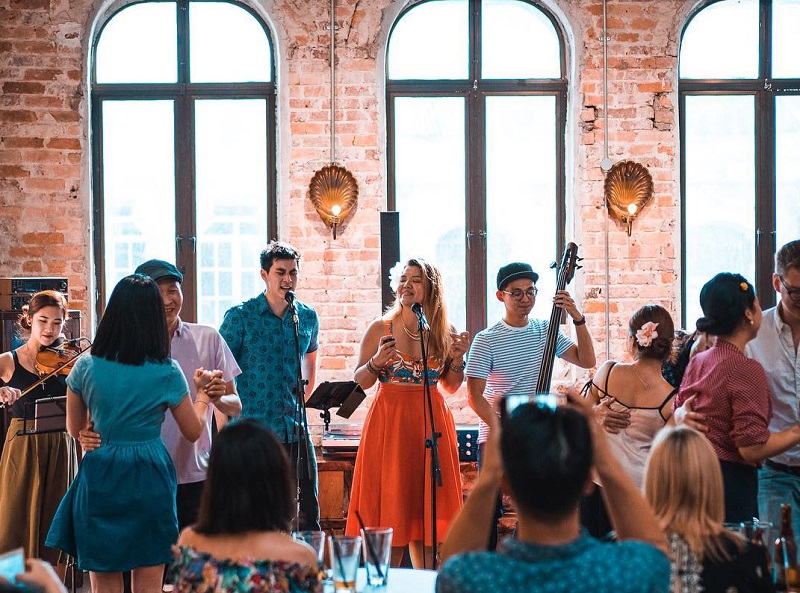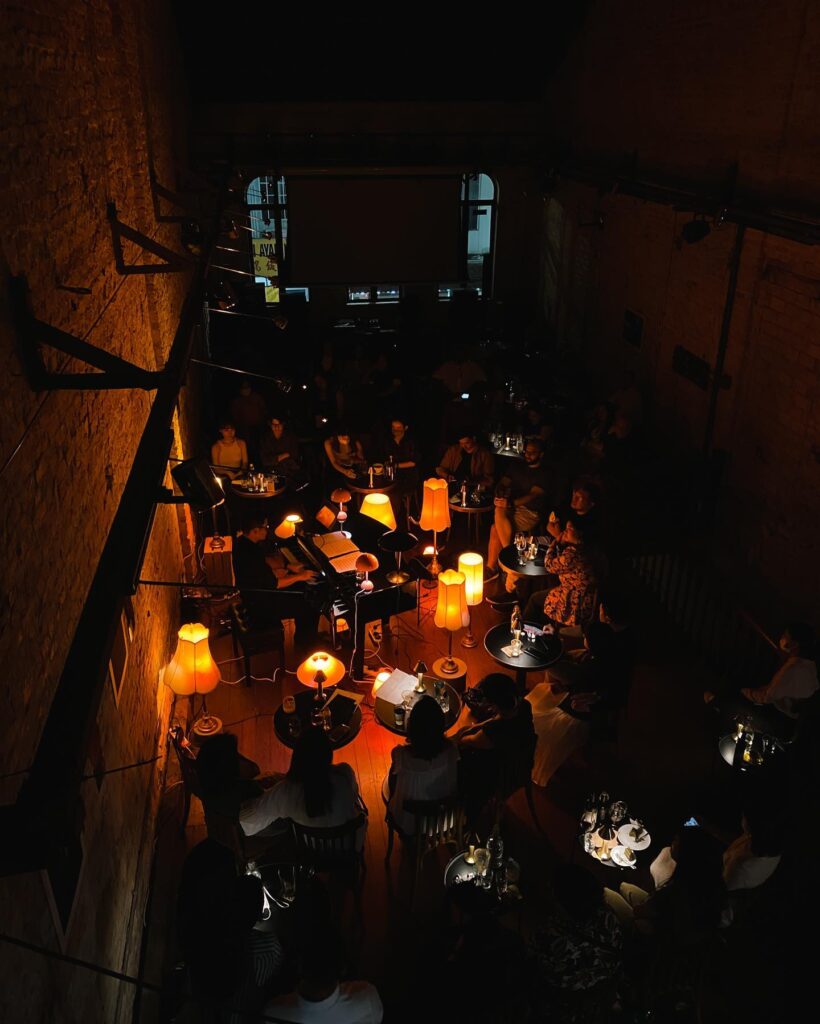 Images via Jao Tim
During some nights, Jao Tim transformed into a safe space for casual jazz and jamming sessions for local talents. The upper mezzanine floor is built as an event space for art galleries and workspaces for hobbies.
In addition, they have plans to extend invitations to musicians for live performances, leveraging their already established high-quality sound system. Customers are warmly welcome to step up to the microphone and engage in impromptu singing if they are inclined to do so.
All of these engaging activities will transform Jao Tim into a hub for social interactions, fostering a conducive environment where creativity and artistic expression can thrive harmoniously.
Simple Yet Delightful Drinks & Delicacies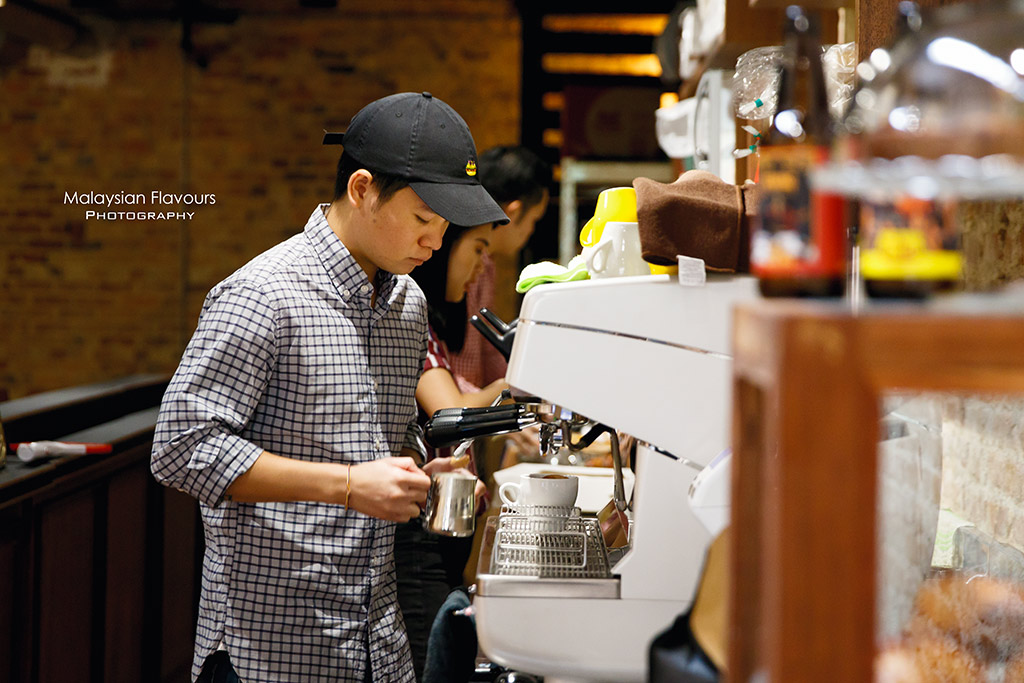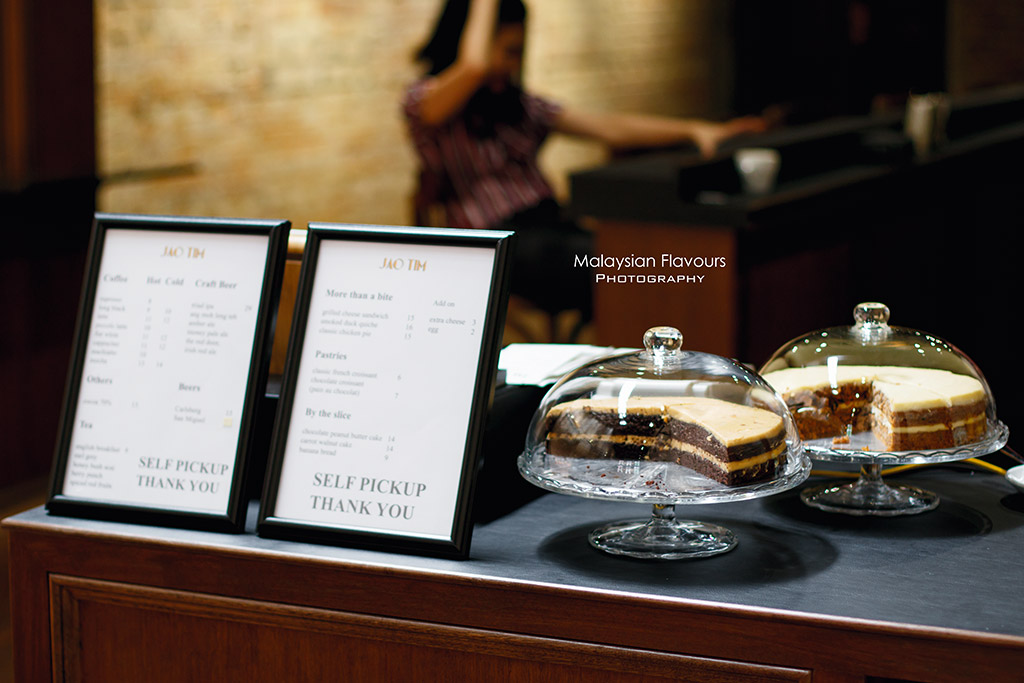 Images via Malaysian Flavors
Jao Tim offers a concise menu encompassing an array of beverages including coffee and tea. In addition to offering coffee and tea, the cafe presents an expansive variety of imported artisanal beers.
Notably, they feature craft beers sourced from Penang (owing to Jian's Penang roots), which adds an interesting and appealing dimension to their offerings.
For food options, they provide selections like the Grilled Cheese Sandwich (RM15), Smoked Duck Quiche (RM16), and the Classic Chicken Pie (RM15).
Furthermore, an extensive assortment of pastries and cakes is available, featuring items such as the Croissant (RM7), pain au Chocolat (RM7), Chocolate Peanut Butter cake (RM14), and Banana Bread (RM9).
Check out Jao Tim's menu below: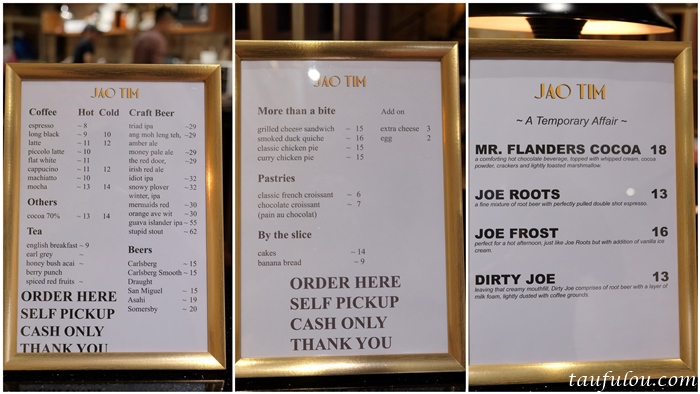 Image via Taufulou
Jao Tim seamlessly merges tradition and innovation, inviting you to join its unique narrative. Experience live music, savor delightful offerings, and become a part of this thriving artistic community. Step into Jao Tim, enrich the tapestry and enjoy an unforgettable experience.