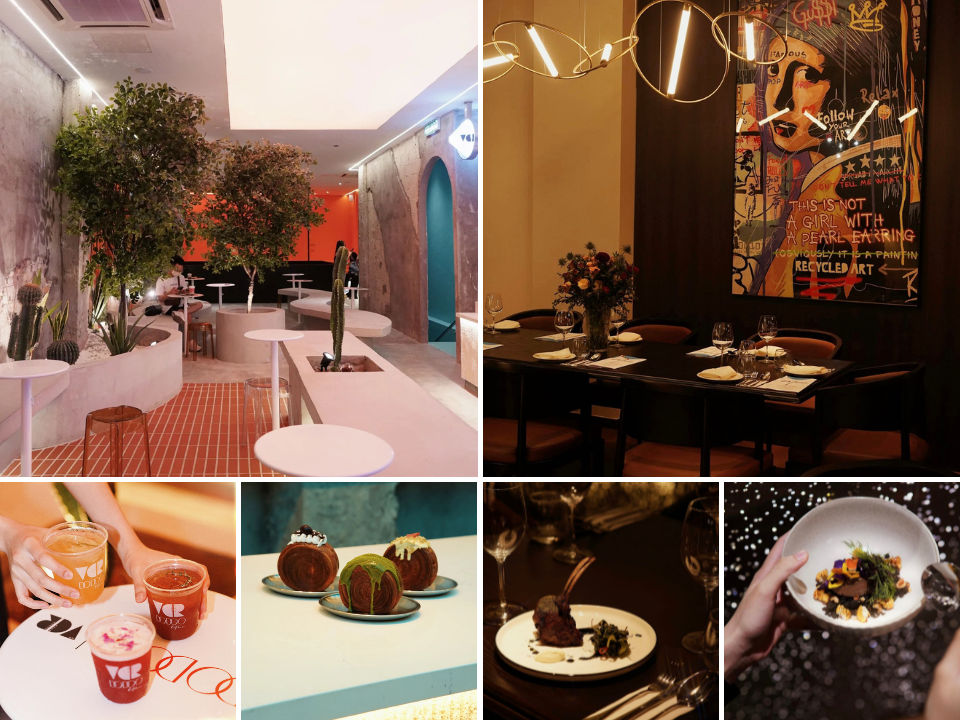 DoDoo KL in Jalan Tun H. S. Lee is another delightful addition to the world of café hopping at Petaling Street. Since its opening, DoDoo KL has attracted customers like a magnet with its unique concept. Let's take a look at what stands out for DoDoo KL.
DoDoo KL @ Petaling Street (Muslim-Friendly)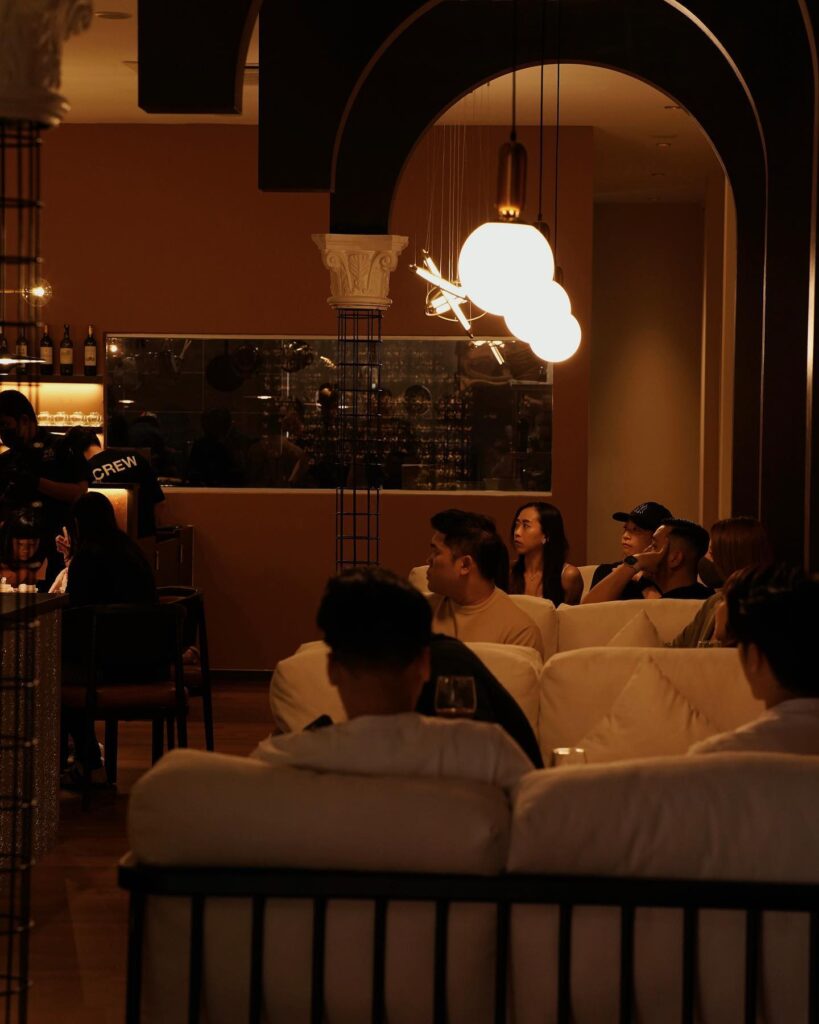 Images via DoDoo KL
Here at DoDoo KL, patrons can choose between fine dining or just a simple brunch. The contrast of dining between the 2 floors serves something different in the arts of culinary and dining.
This addition in Petaling Street features a café in collaboration with VCR on the upper level, and a stylish dining area called DoDoo Kitchen on the lower level. DoDoo Kitchen specializes in serving creative Asian dishes for lunch and dinner.
The café experience becomes unique due to the combination of DoDoo Kitchen's culinary focus on the lower floor and the pleasant of VCR Bakehouse in the upper level.
Address
192, Jalan Tun H.S Lee, City Centre, 50000 Kuala Lumpur
Operating Hours
DoDoo Kitchen
Monday – Sunday, 12pm – 10pm

DoDoo KL X VCR Bakehouse
Monday – Sunday, 8.30am – 6pm
Contact
012-984 5966
Social Media
Instagram | Facebook
DoDoo KL Kitchen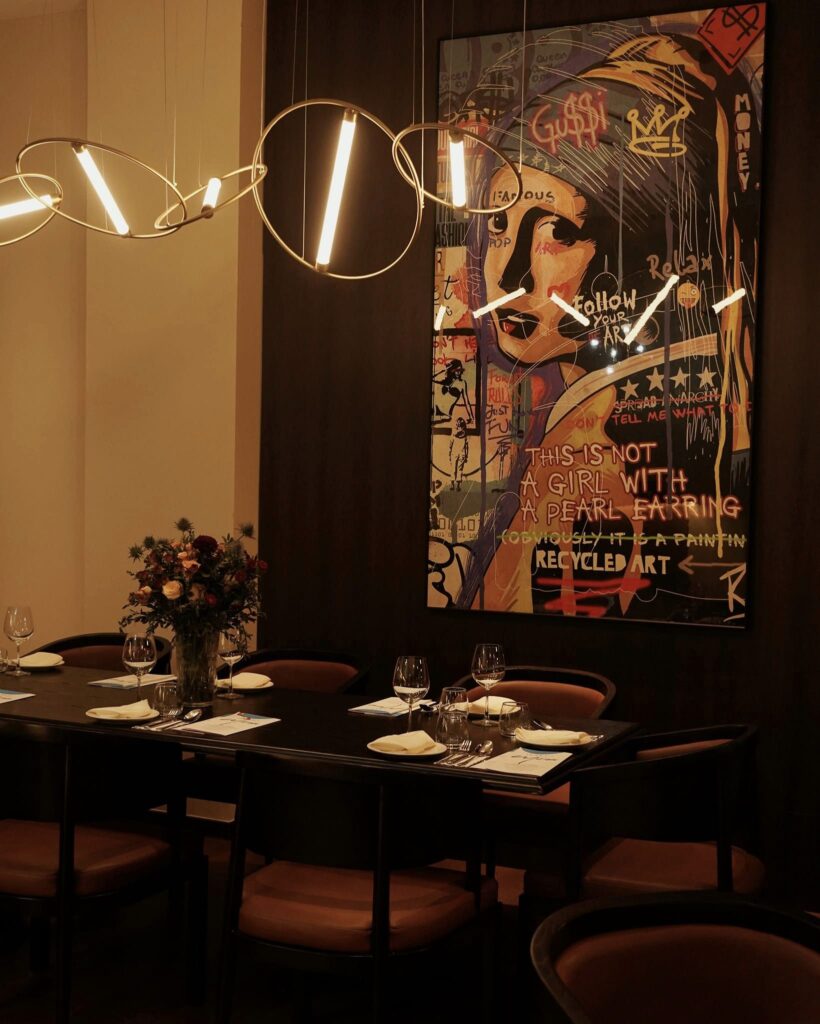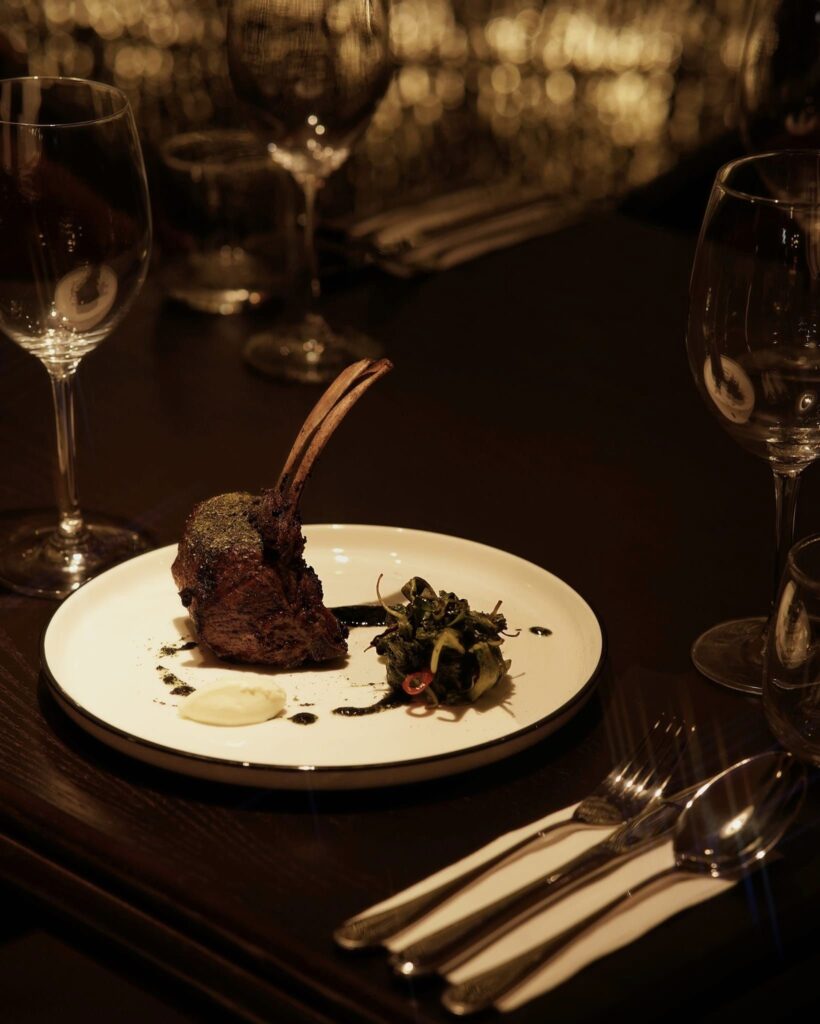 Images via DoDoo KL
At DoDoo Kitchen, you can find a wide range Asian and Asian-inspired dishes that would definitely bring something different to your tastebuds.
When dining at DoDoo Kitchen, go their signature dishes. This includes the refreshing Cold Cappellini (RM60) and delicious White Clams (RM30) as entrees. For main, you may choose their one-of-a-kind Laksam Pappardelle (RM45) and mouthwatering Claypot Rice (RM48).
Then, further end the meal with some sweet delicacies. DoDoo Kitchen offers wide range of desserts such as Kombucha Baba (RM38) and Pear Almond Frangipane Tart (RM35). Make sure to order wine to compliment your meals too such as their Lavila Sauvignon Blanc (RM150).
Click here to view DoDoo Kitchen's menu.
DoDoo X VCR Bakehouse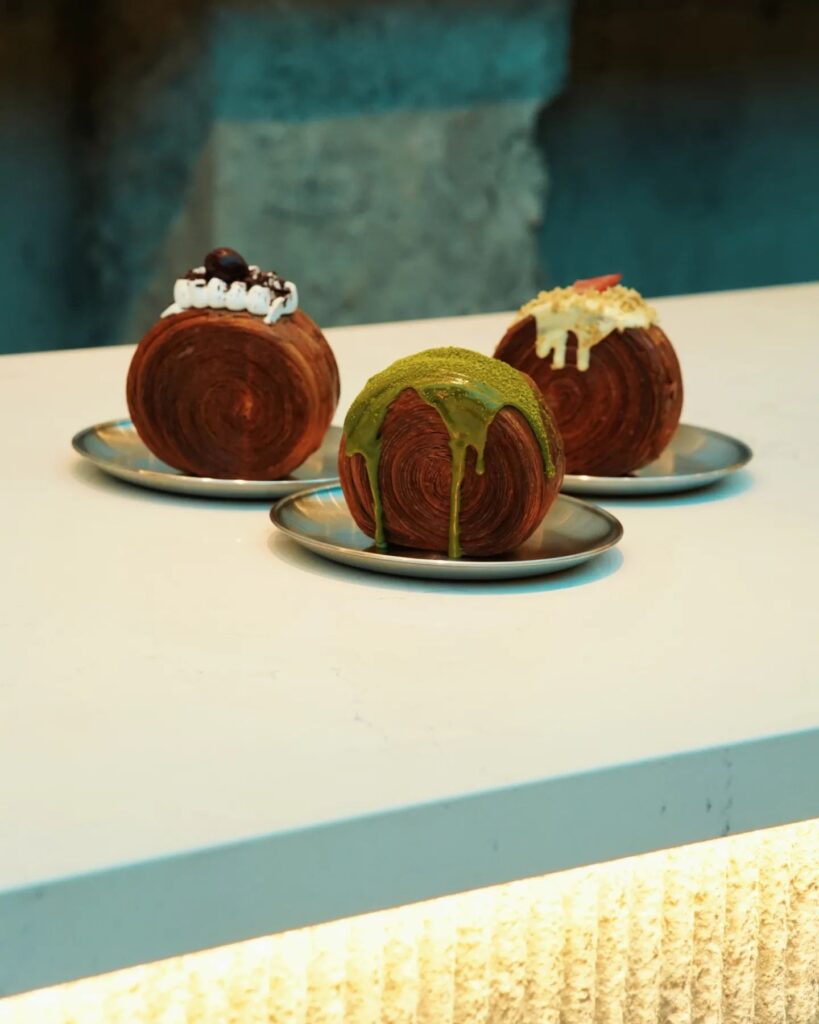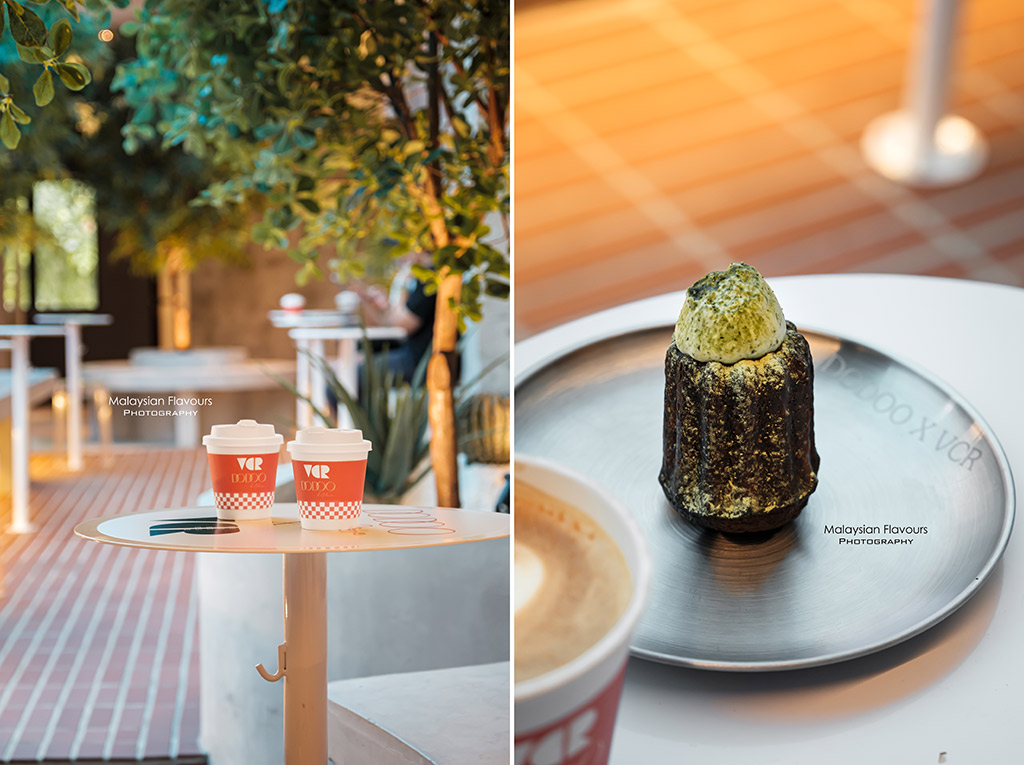 Images via DoDoo KL & Malaysians Photography
As you enter the upper level, you will be welcome with the smell of fresh pastries and freshly grind coffee. This collaboration of DoDoo and VCR Bakehouse presents an ideal spot for the ones who love a quick bite of desserts and caffeine.
The dessert selection appears to provide a variety of delightful and airy choices, including their French Butter Croissants (RM9), Matcha Canele (RM9) and other freshly baked pastries. What's even better is that their latte is reasonably priced at RM11.
If you opt for something heavier, go for their Burger Ayam Double (RM23) and Truffle Beef Burger (RM32). Pair up your meals with some kombucha such as Blossom Bliss (Rm15) and Cuke-a-Doodle (RM15). Check out DoDoo X VCR Bakehouse's menu here.
Two-Storeys Of Culinary Delights
Ground Floor: Elegant Space With Intimate Sheen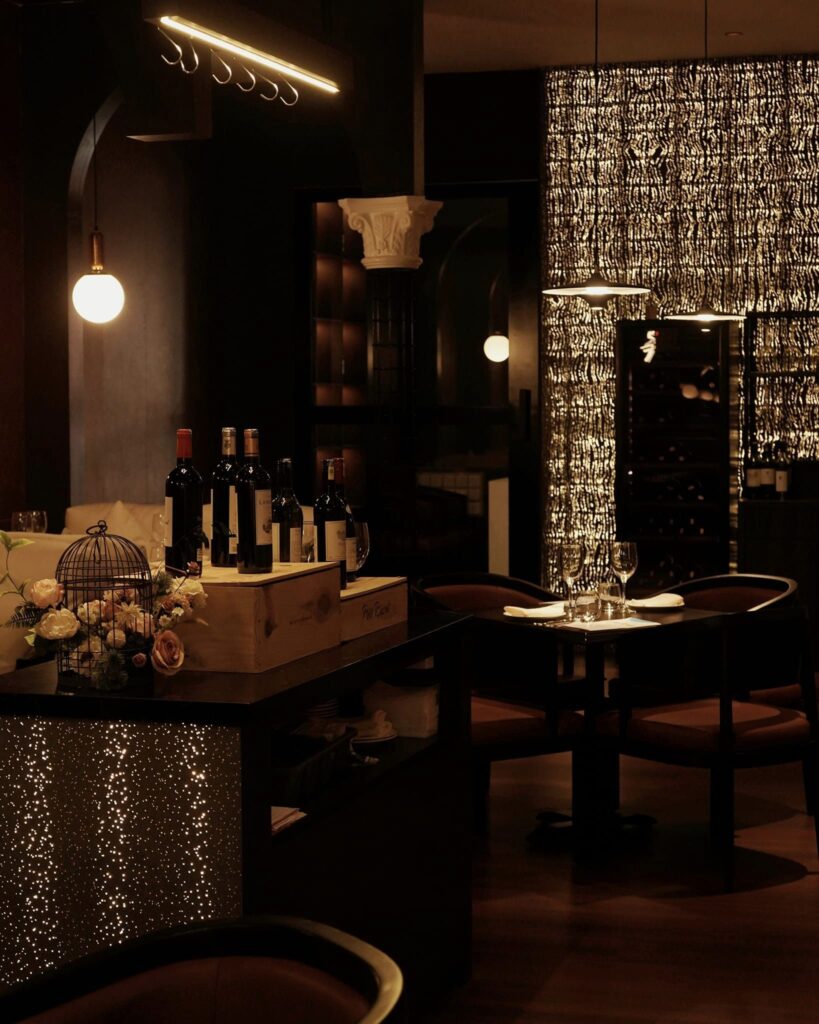 Images via DoDoo KL
The ground floor of DoDoo is where you'll find a sophisticated dining space that serves lunch and dinner. The lower level exudes intimacy, boasting elegant elements that perfectly complement the refined menu. DoDoo Kitchen is ideal for those seeking a delightful wining and dining experience.
With the dim lights and dark wood based furniture, DoDoo Kitchen provides a space for wining and dining for that date night or special lunch with your dear ones.
First Floor: Dining In Strikingly Lit Hideout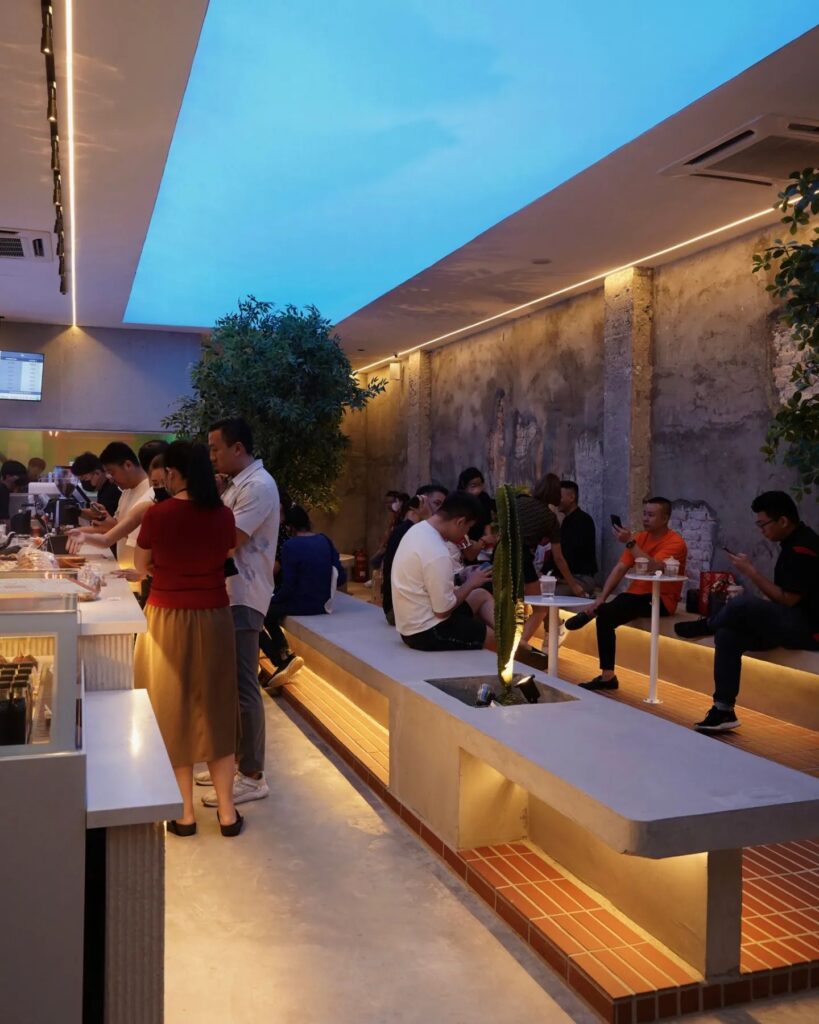 Images via DoDoo KL
The second floor of the café is where the cool kids hang out at. Unlike DoDoo Kitchen, the second floor is a collaboration of DoDoo with VCR Bakehouse. Here, you can find pastries paired with caffeine, enough for a quick bite.
The pastel blue staircases guide you upstairs to a vibrant and lively interior, featuring photography corners for your OOTD moments. Interestingly, this space deviates from the typical VCR cafés known for their modern, industrial design, offering a unique and different atmosphere.
If you are a café enthusiast, make sure to stop by Merchant's Lane where you can find local dishes with some twist.
Indeed, DoDoo KL is a new delightful addition at Petaling Street. You can choose between having an initimate and exclusive dining experience or explore you tastebuds with some pastries and coffee. Visit DoDoo KL today and experience the best of both worlds!