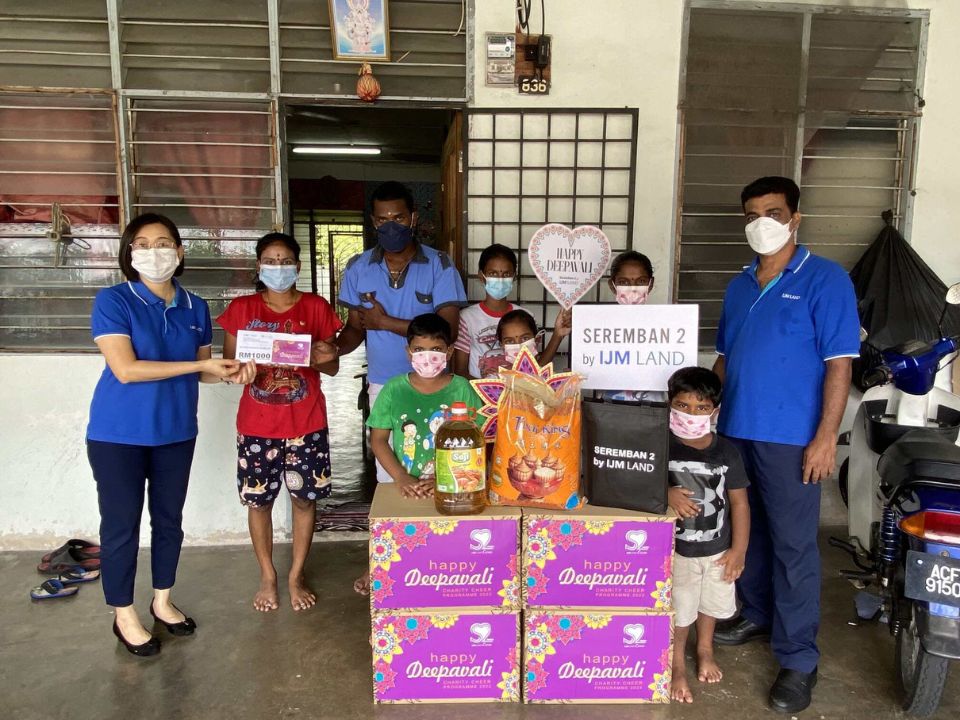 This year's Deepavali, IJM Land presents a donation to six underprivileged families in Seremban for a magnificent holiday celebration in the spirit of kindness and compassion.
The Deepavali Charity Cheer Program
IJM Land Berhad (IJM Land) has been committed to helping and supporting the lives of the underprivileged in Seremban over the years. This year, the Deepavali Charity Cheer Programme is another homage to IJM Land's dedication to being a resounding pillar in the community by providing financial assistance and groceries to enable a meaningful Deepavali celebration for a few of the underprivileged families.
IJM Land extended their hands to these underprivileged families in order to better serve the people of Seremban by ensuring that they, too, can take in and enjoy the light of Diyas during Deepavali without needing to be concerned about the expense of having a decent celebration. These families are from low-income groups with menial labour, some of whom are well-known in the neighbourhood and are blue-collar workers.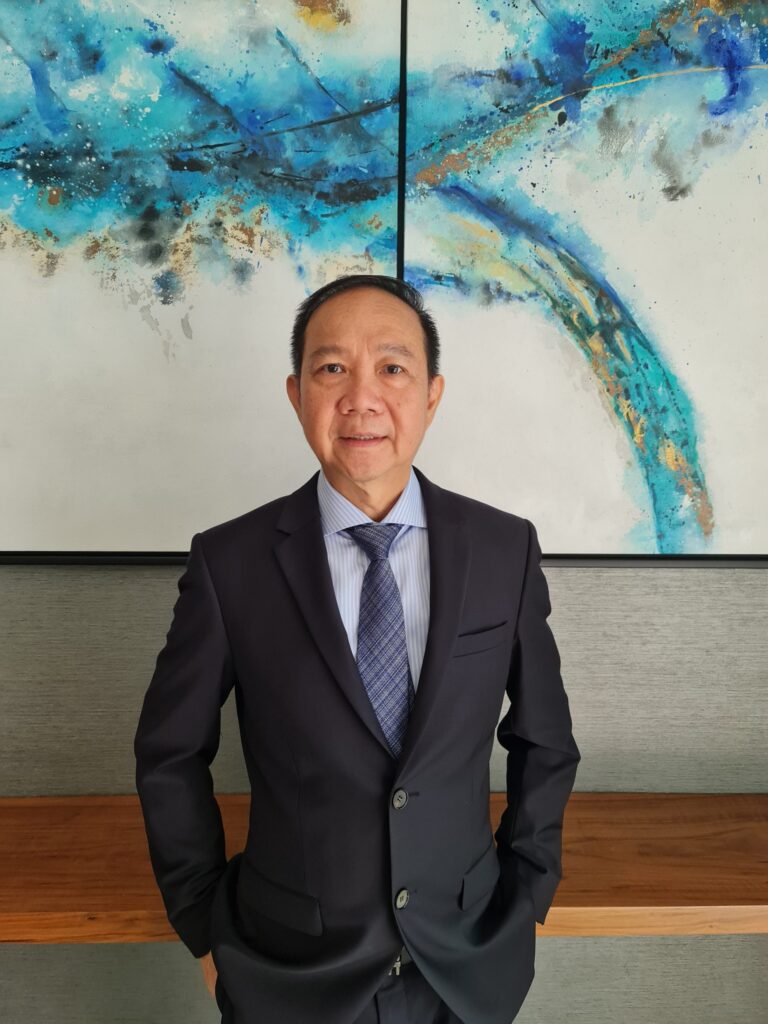 Dato' Hoo Kim See, the Senior General Manager of IJM Land (Central Region) mentioned that they are adamant in their mission for this Deepavali Charity Cheer programme to go the extra mile in lessening the families' financial burdens for an opportunity of a joyous celebration.
The families we contacted have been playing a supporting role in the communities – their contribution to society as blue-collar workers should be appreciated. Hence, we want to acknowledge them and show how much we value their contribution by lending a helping hand

Dato' Hoo Kim See, the Senior General Manager of IJM Land (Central Region)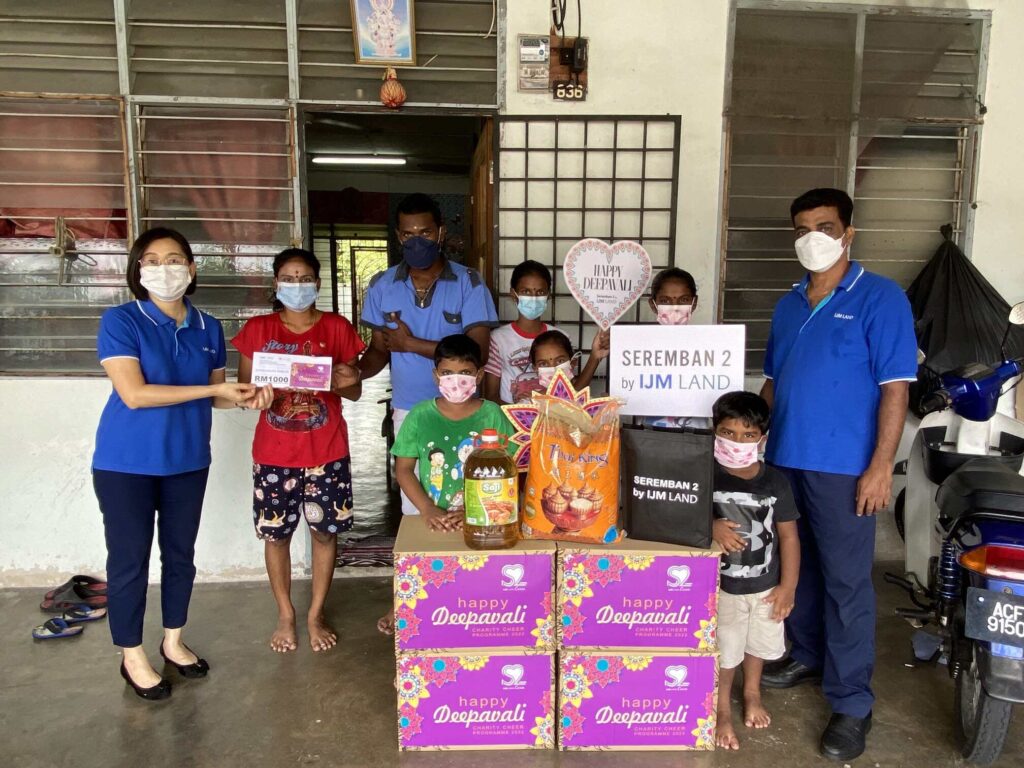 Each family received RM 1,000 in cash assistance as well as boxes of kindness filled with food items like rice, flour, cooking oil, cookies, and other essentials worth RM 600.
One of the recipients of the aid was Mr. Chandrasegaran, 31, who was injured in a tragic car accident in 2009. He found it difficult to hold down a decent job as a result of his injury. However, this did not stop him from performing menial jobs like painting houses, mowing the lawn, and other tasks as a temporary worker in his neighbourhood until he was able to land a job as a general waste worker in March 2022.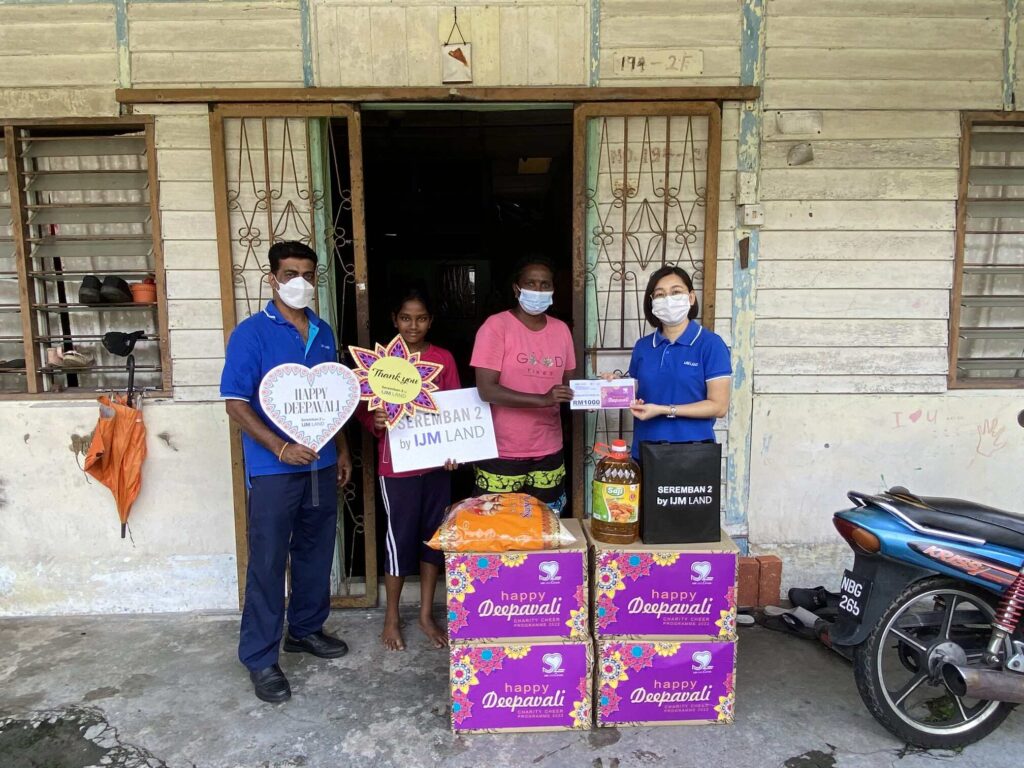 Another beneficiary of the initiative is a 37-year-old secondary school janitor named Madam Nirmala Devi. She is a prime example of the persistent spirit as she has worked hard to support her family and contribute to society. She has also taken on the role of the breadwinner as a result of her husband's unstable employment. Madam Dedani, 40, and Madam Mahaletchumi, 34, two janitors who share Madam Nirmala's circumstances, have also received assistance from IJM Land Berhad.
Dato' Hoo added:
We are constantly looking out for the families here in Seremban as we believe there are a number of well-deserving individuals who are always working hard to not only provide for their families but also for the community. In line with the spirit of Deepavali, we hope to rekindle the spirit of giving and prosperity amongst the families for them to be able to greet the festive season with smiles,

Dato' Hoo Kim See, the Senior General Manager of IJM Land (Central Region)
For many years, IJM Land has made it its mission to help the people of Seremban. Since 2010, IJM Land has given over 600 families the gift of creating meaningful and memorable moments with their loved ones.
Other Initiative Programs from IJM Land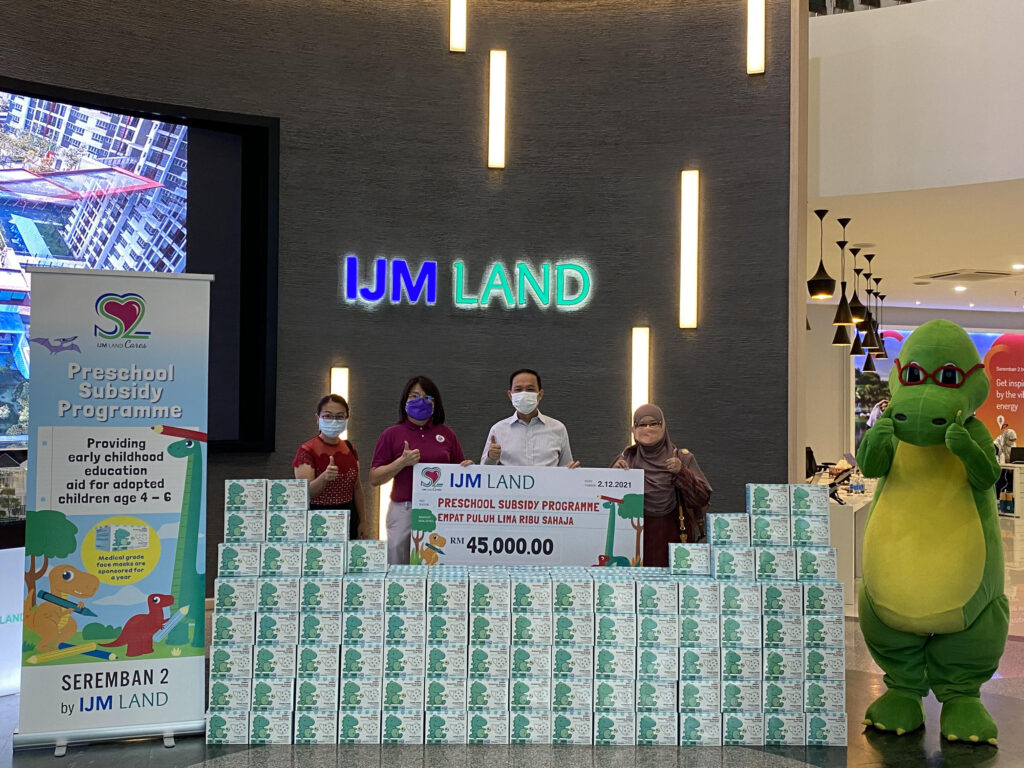 In addition to Chinese New Year, Hari Raya Aidilfitri, and Deepavali, IJM Land has consistently kept the neighbourhood in mind by launching a number of community initiatives that have benefited the residents of Negeri Sembilan, such as the Home Rehabilitation Program (myHome), Program Mesra Ramadan, Deepavali Charity Cheer Program, Bantuan Baucar Sara Hidup, Preschool Subsidy Program, and Helping Hands: Homes Initiative.
For more information on the initiatives from IJM Land Berhad, please visit their website by clicking here.
More articles related to IJM Land's initiatives: