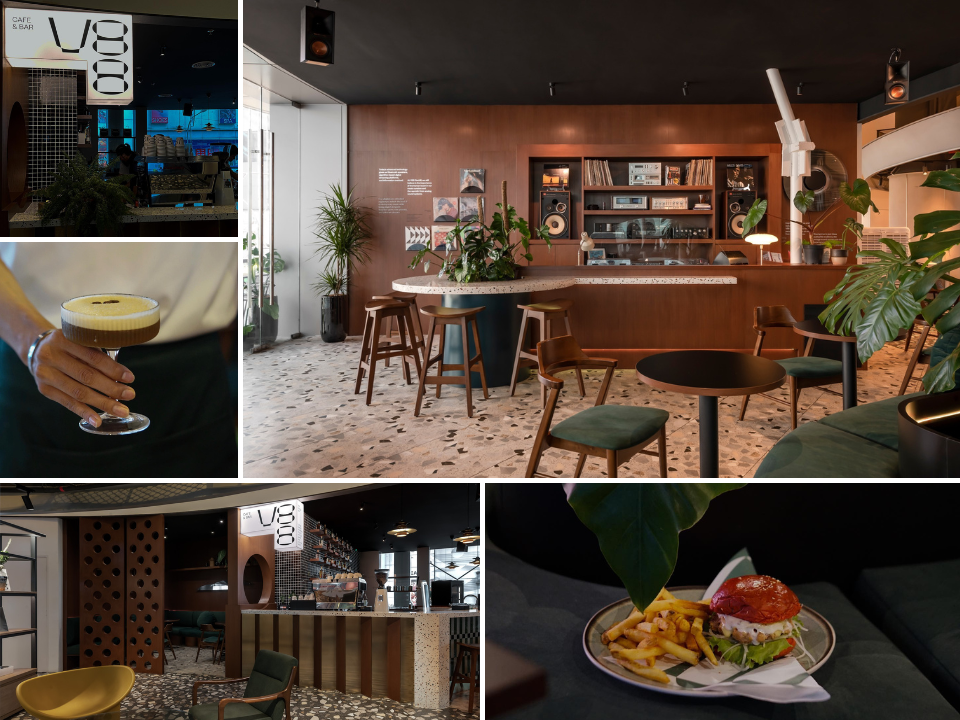 This hidden café and bar comes with a unique concept where visitors can enjoy music serves with a delightful cup of coffee. Tucked in Starhill Gallery located in the heart of KL, enjoy a meal or a cup of iced tea with friends or loved ones.
V88 Café, Starhill Gallery, Kuala Lumpur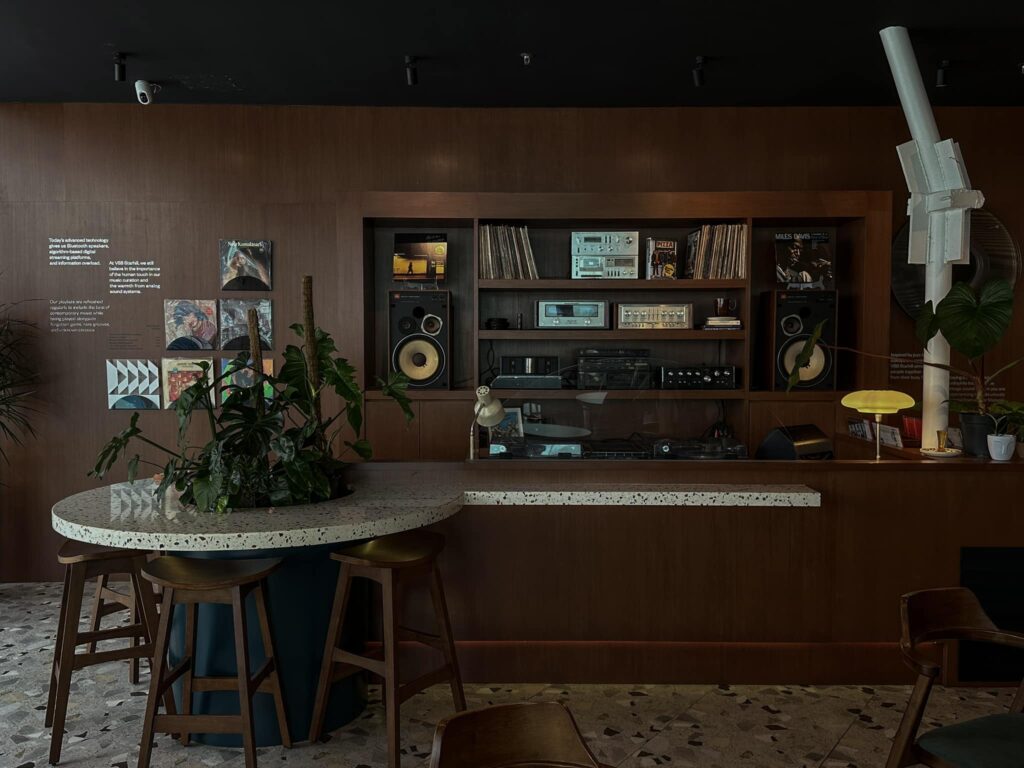 Images via V88 Starhill
V88 Café is located in the famous Eslite Spectrum Bookstore in Starhill. This café and bar is an ideal place for one to relax and enjoy a meal or a drink with friends and loved ones. Treat this café as an escape from the hustling bustling city but located within the city itself.
Address
L112-1, Level 1, The Starhill, 181, Jln Bukit Bintang, Bukit Bintang, 55100 Kuala Lumpur
Operating Hours
Sunday – Thursday, 10am – 10pm
Friday & Saturday, 10am – 12am
Contact
03-2144 9888
Social Media
Facebook | Instagram
V88 is known for its stylish décor, extensive menu and lively atmosphere. Let's dive into the details of V88 Café.
Check out this video for a glimpse of V88 Cafe and Listening Bar in Starhill:
Uniqueness Of V88 Café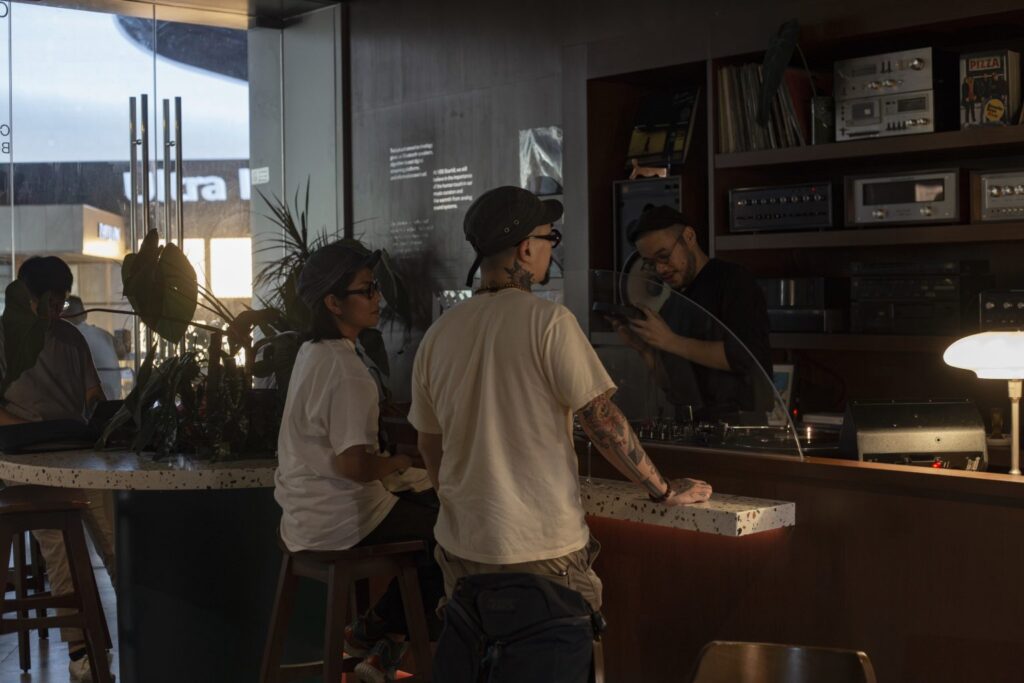 Images via KL Foodie
V88 Café and Listening is no ordinary café like the ones you have visit. It opens from daily for 12 hours serving cocktails, cuisines and coffee. What makes its unique is the concept that applies in which the café is surrounded with sound system where music is carefully curated.
You can jam along the music which are carefully curated by fono, a boutique agency who is pretty well known for its niche parties and vinyl DJ sets. On Fridays and Saturdays, V88 operates until midnight with DJs putting on a live music session for fellow customers.
Decoration & Vibe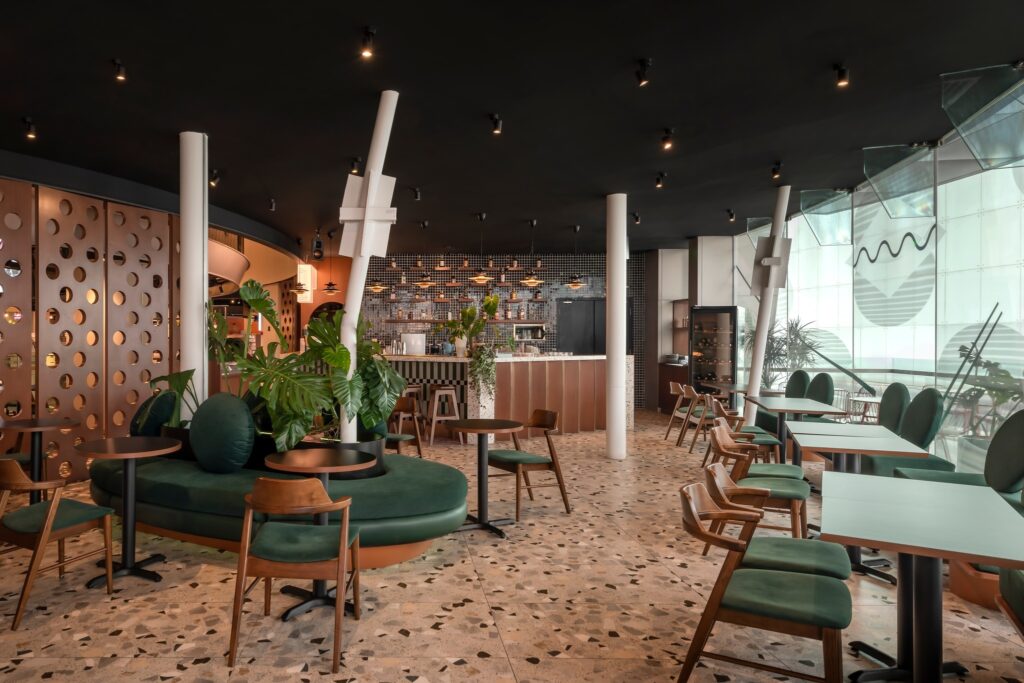 Images via V88 Starhill
At V88 Café and Bar Kuala Lumpur, you can choose between indoor and outdoor seating. If you are more towards the music, opt for indoor seating. If you are the type who would like enjoy the view of overlooking Pavilion Bukit Bintang, definitely go for the outdoor seating.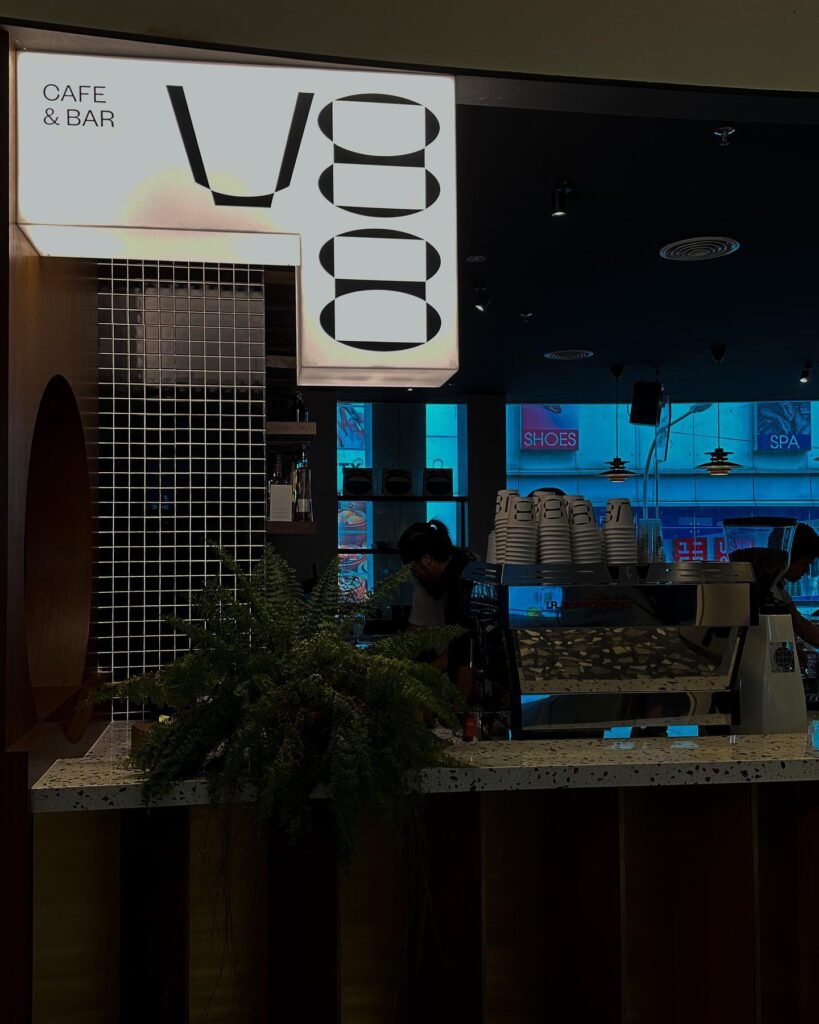 Images via V88 Starhill
If you are looking for a café in Kuala Lumpur that is cozy and have a warm ambiance with instagrammable spots, V88 Café is a must-visit. With the background music playing, oasis decoration and dimmed settings, this café is perfect for couples to share the day together or friends to catch up.
While we're at the topic, here are a few other instagrammable and aesthetically-pleasing cafes in KL that you can visit.
V88's Menu & Specialty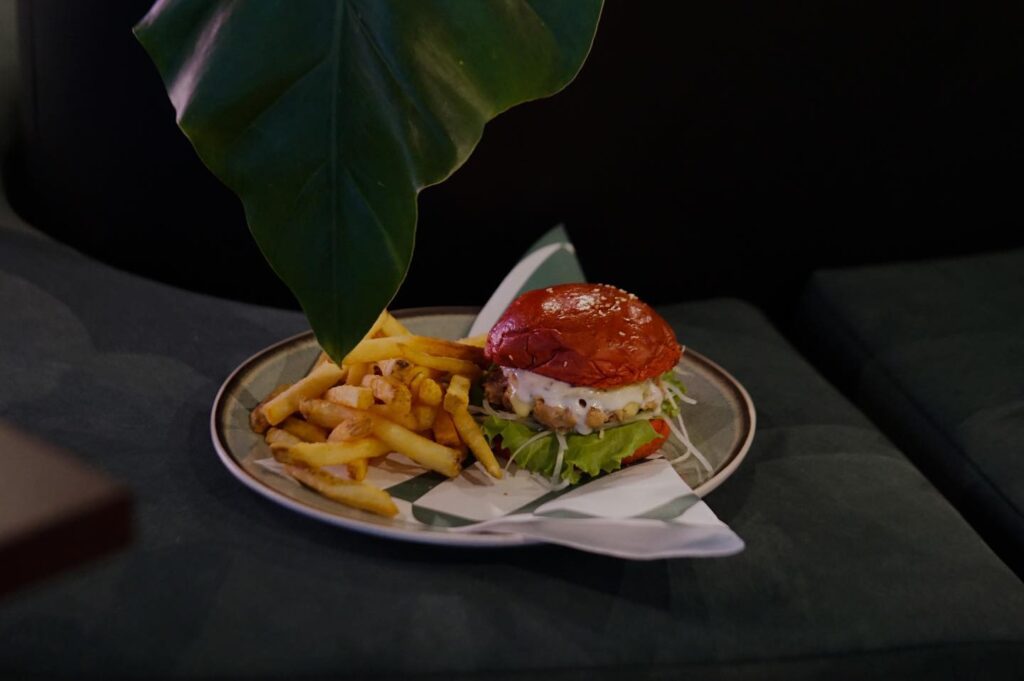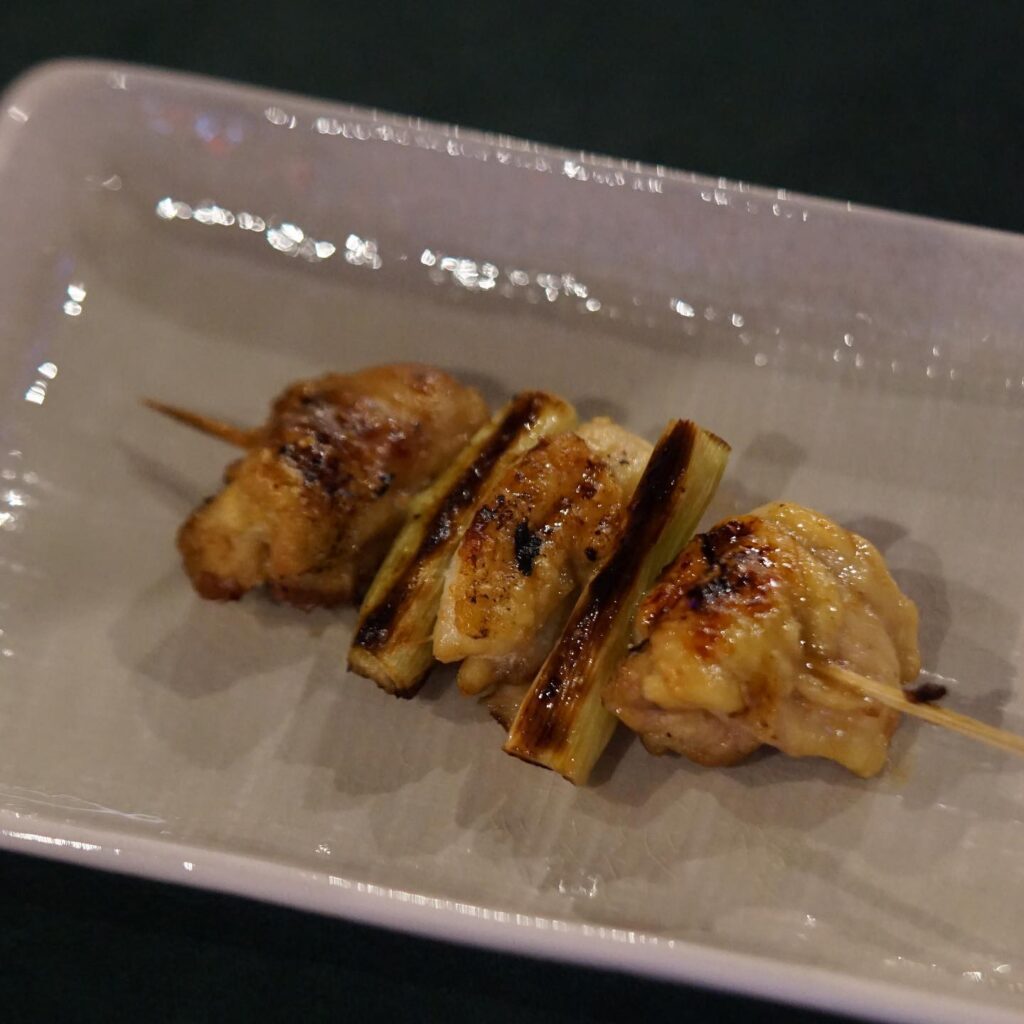 Images via V88 Starhill
V88 Cafe, Starhill is a muslim-friendly café serving wine and coffee with western as well as Japanese cuisines. Their extensive menu includes burgers, noodle, rice bowls, yakitori and cakes for dessert. If you are in the mood for some cheeky cocktail or glass of wine, V88 got you covered.
Their choices of coffee are very unique such as Pandan Coconut Milk Latte (RM15), Summer Latte (RM15), Apple Iced Coffee (RM15), Strawberry Latte (RM15) and Black Coconut (RM15). For RM50, you can try out their cocktail collection such as Senja, Dawn Till Dusk and more.
Make sure to also try their yakitori ranging from RM5 to RM22. They have meat, seafood, vege and chicken. V88 Café Kuala Lumpur also serves rice bowls such as Unagi Bowl (RM36), Tuna Bowl (RM38) and Miso Lamb Bowl (RM45)
Here's the menu of V88 Café in Starhill: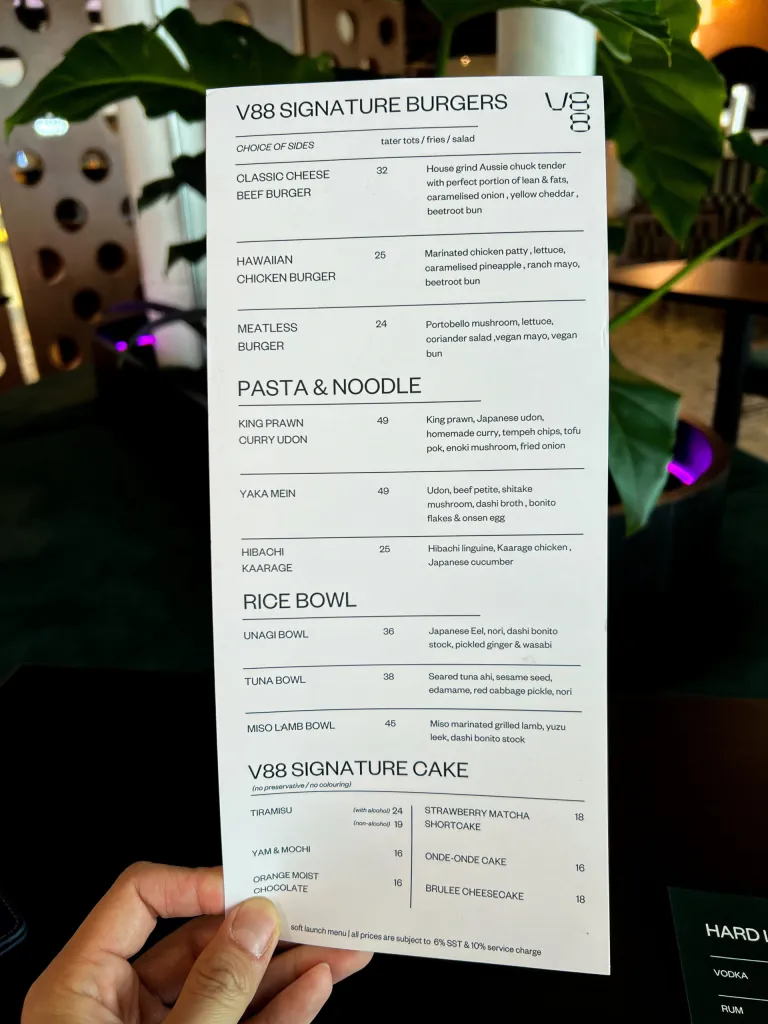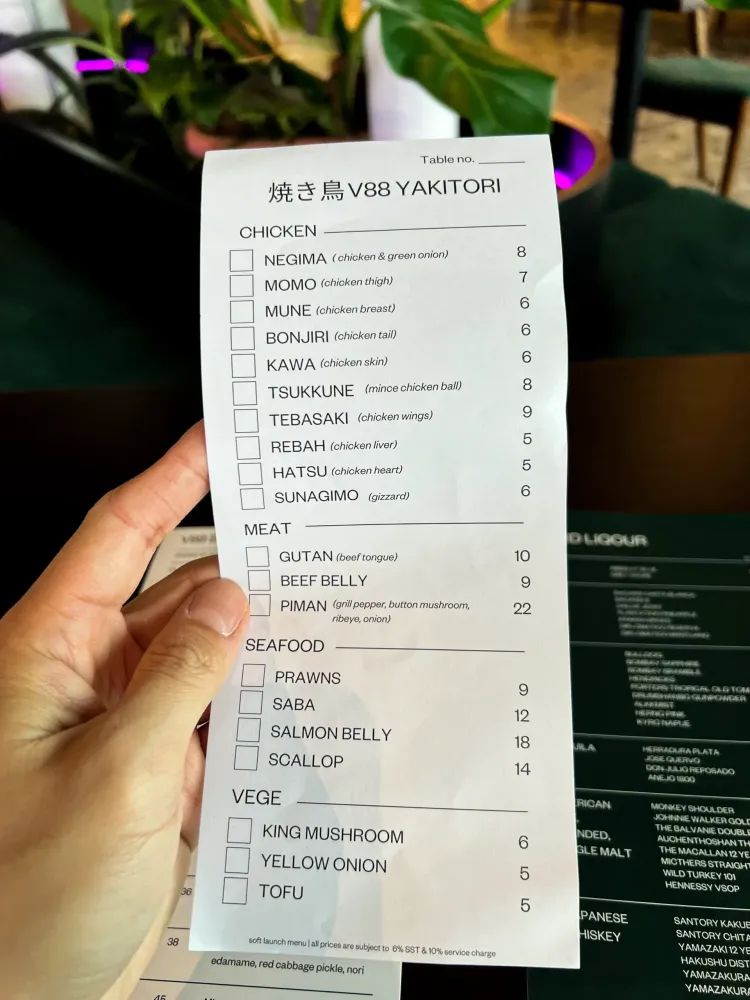 Images via Thokoh Makan
With the great ambiance, music curation and extensive menus, there is no reason why V88 Cafe Starhill is not in your list for a cafe-visit. Head down to downtown of KL this weekend to seek solace in solitude or with you friends for a good catching up session.