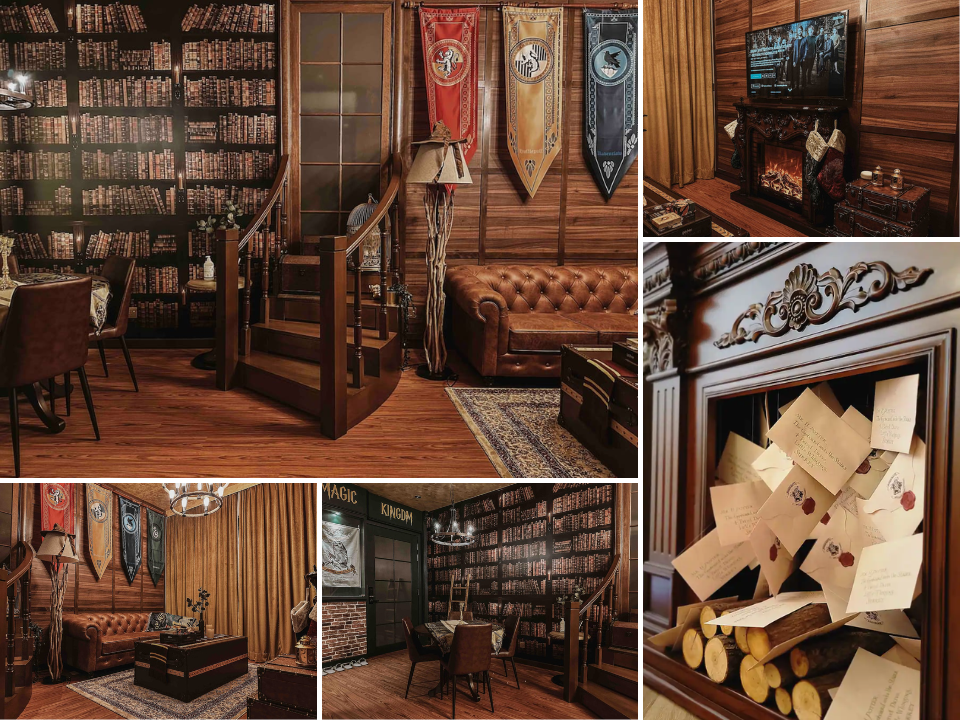 Harry Potter is such a childhood memory for all the people who watched the series from Harry Potter & The Philosopher's Stone (2001) to Harry Potter & The Half-Blood Prince (2009). All the Potterheads out there, this is your chance to have an amazing experience @ Harry Potter Airbnb in PJ!
Get Ready To Enter The Hogwarts @ Wizarding World Suite!
Wizarding World Suite is inspired by the Harry Potter-themed where it has been transforming into a house of magic and wizards! Whether you are a huge fan of Harry Potter or just a normal fan, everyone is welcome to experience the magic!
Check Out The Interior In This Magical Airbnb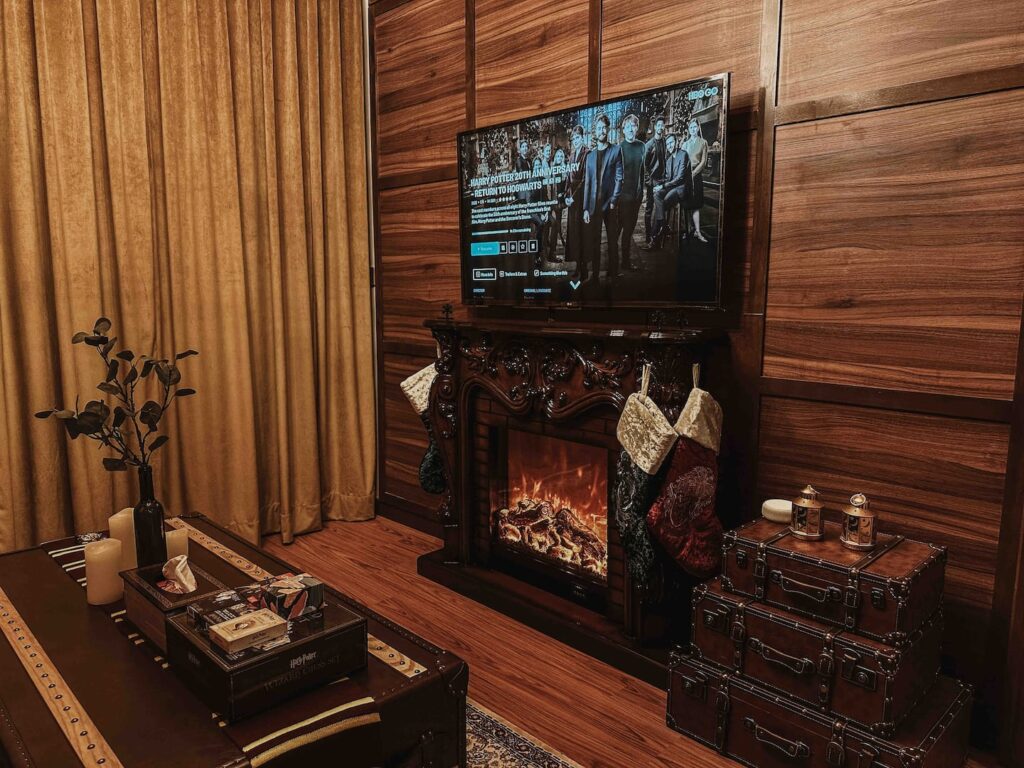 Images via SAYS
This Harry Potter Airbnb comes with 2 bedrooms, 5 beds, and 2 bathrooms which will fit up until 5 people to stay comfortably. Every room in this Airbnb has Harry Potter's signature in Hogwarts.
These are the famous spots to take pictures in this Airbnb:
Platform 9 3/4
The Great Hall of Hogwarts
Dursley's Living Room
Ollivander Wand Shop
Honeydukes Themed Bedroom
Cozy Gryffindor Dorm
Mandrakes' Mini Greenhouse
Potions Corner
Here are some of the interior inside of airbnb: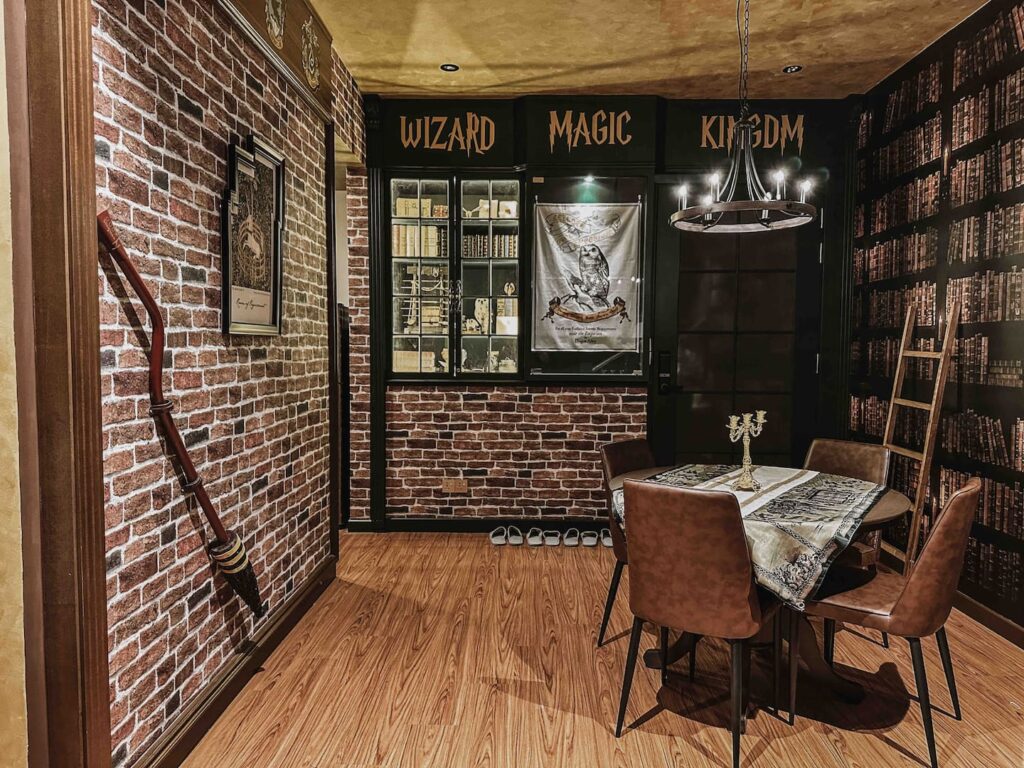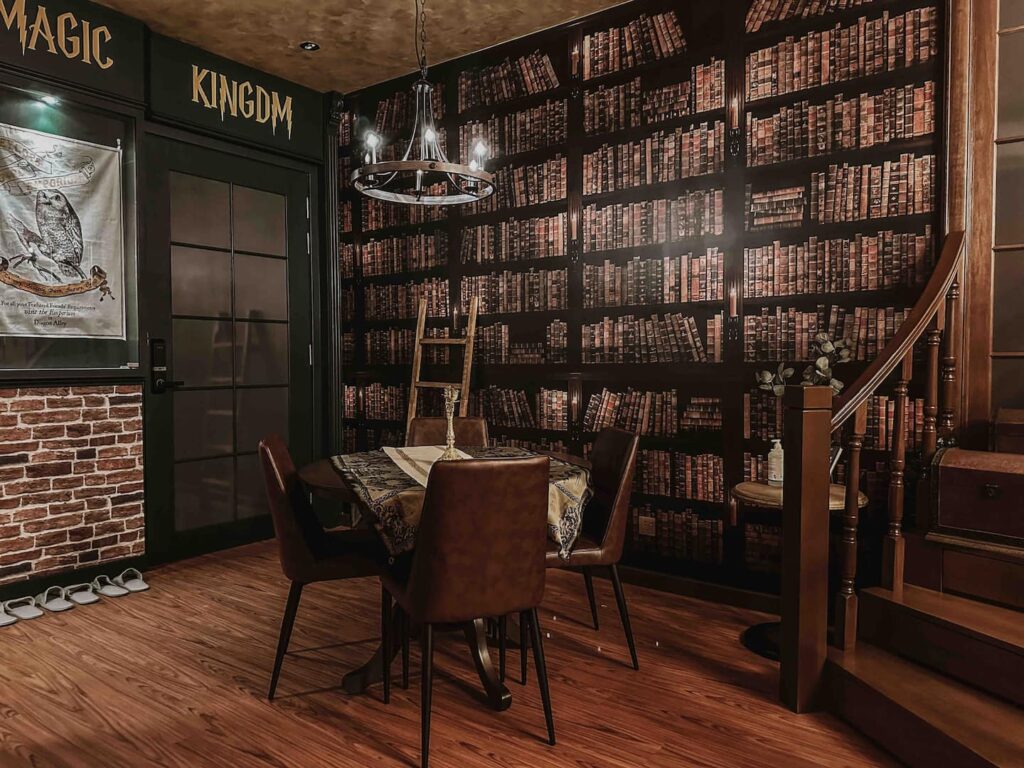 Images via SAYS
All corners of this Airbnb are accessible for people except for the balcony. But, there are several rules in this Airbnb that every wizard needs to follow.
Rules for all the wizards in this Airbnb:
Do not let any muggle neighbours come into this magical place
Do not go out to the balcony
Never open the curtains and expose the magical world
Experience The Uniqueness Of Hogwarts In This Harry Potter Airbnb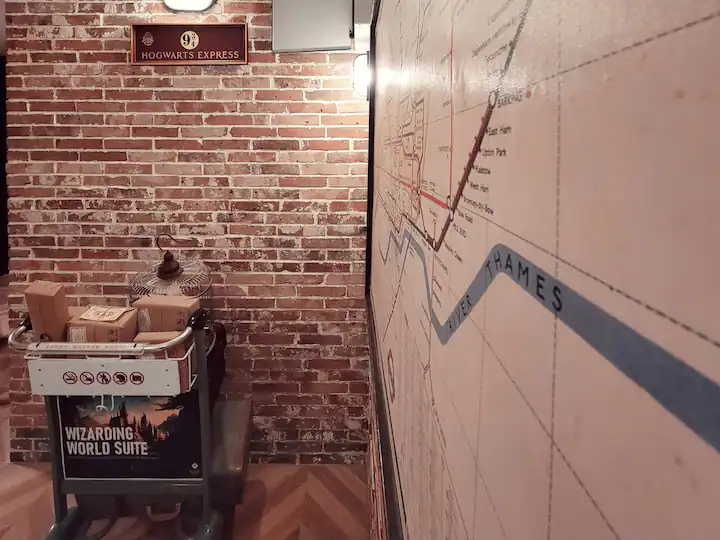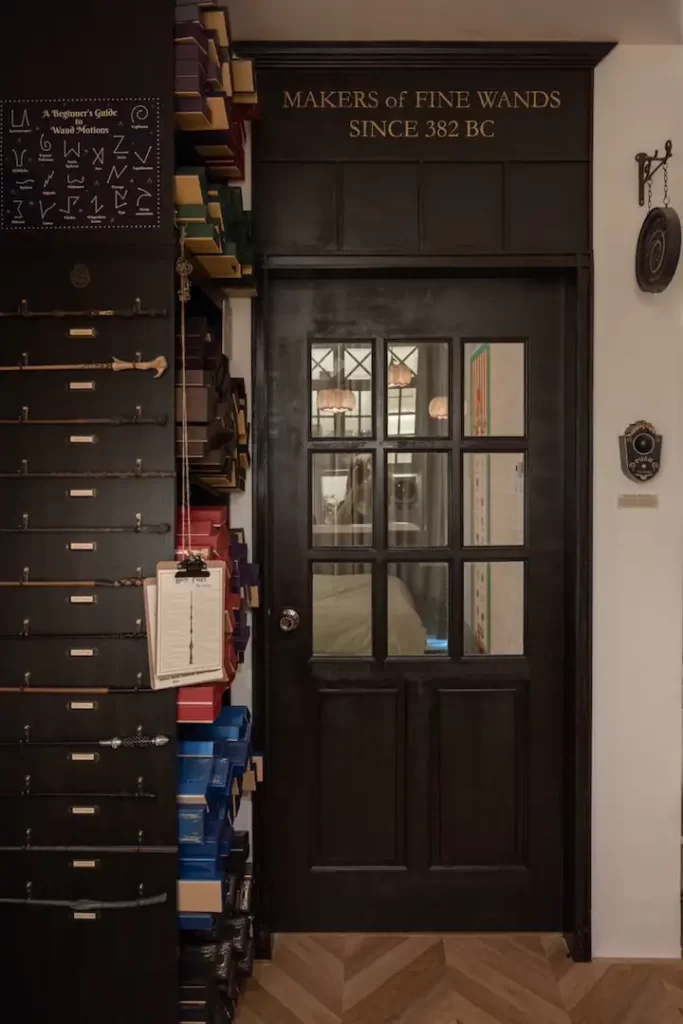 Images via Airbnb
Once you enter the apartment, you will be greeted by the famous Platform 9 3/4, the only station that heads to Hogwarts. The Hogwarts Great Hall, Potions Corner, Dursley's Living Room, and Gryffindor dorm are also there for you to feel like a Hogwarts student there! Such a magical interior.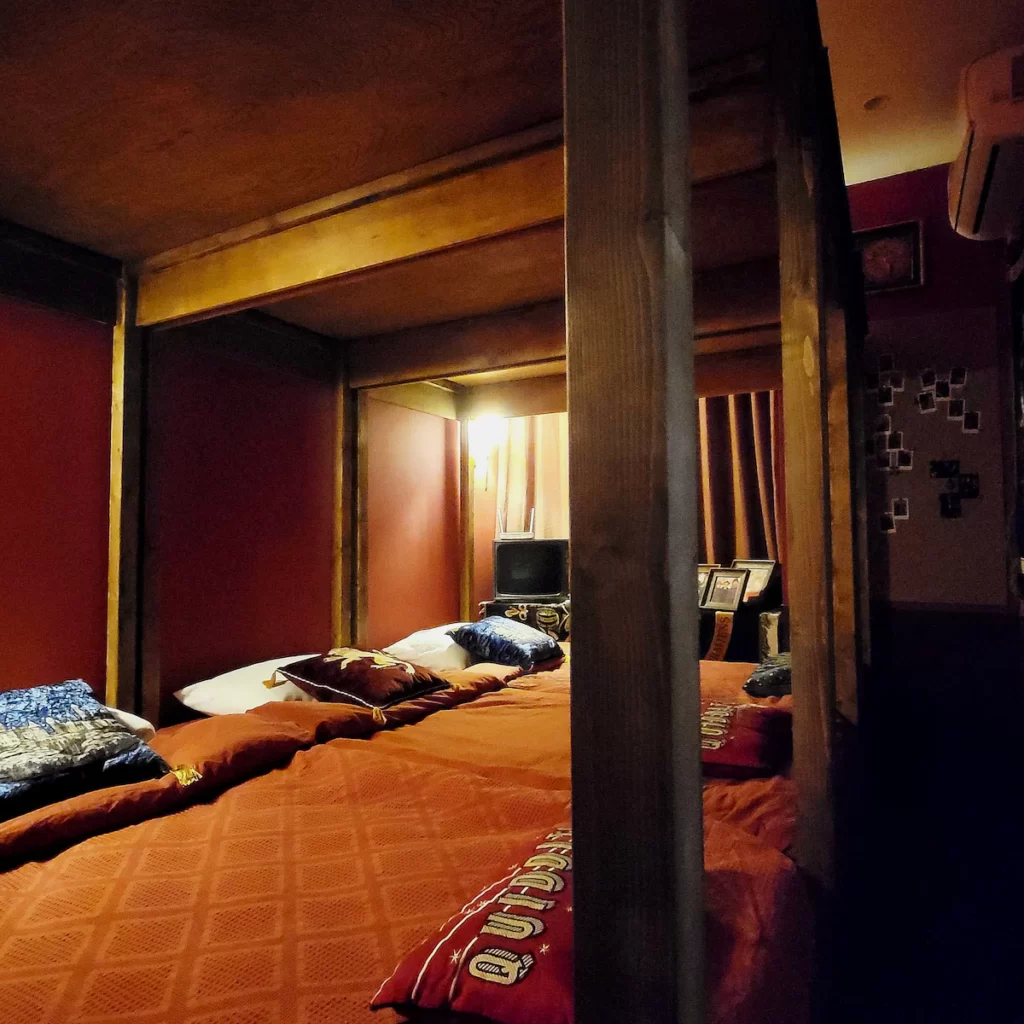 Images via Airbnb
Does anyone remember this scene?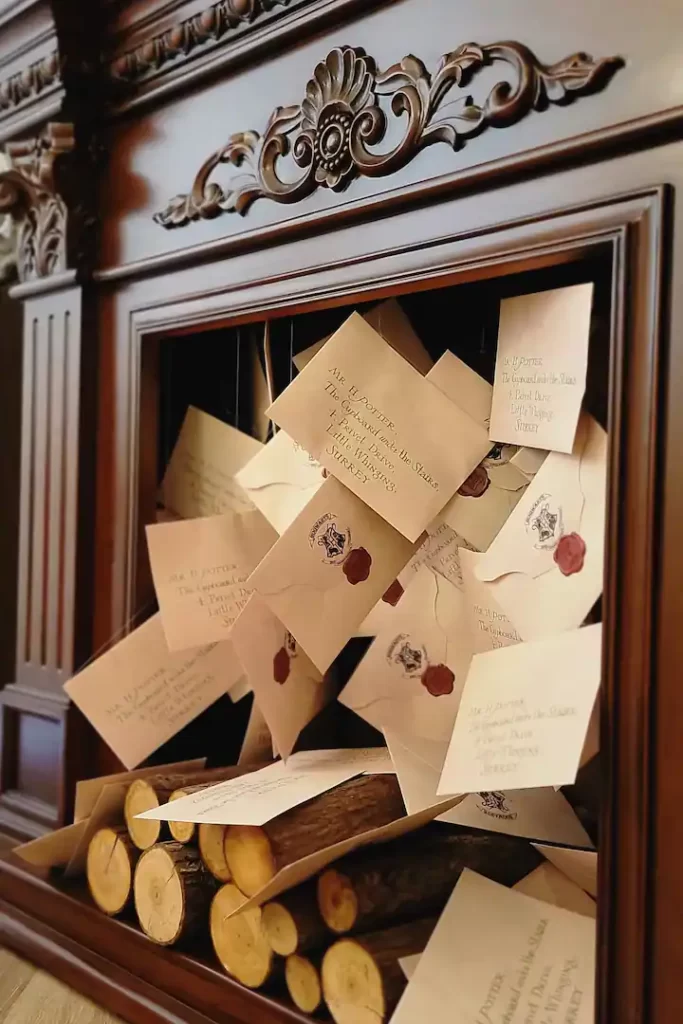 Images via Airbnb
This corner is exactly like the first Harry Potter movie where all the acceptance letters from Hogwarts came to his house. This truly feels like the original one that comes out of the movie. Let's check out what activities can you do in this Airbnb.
Activities To Do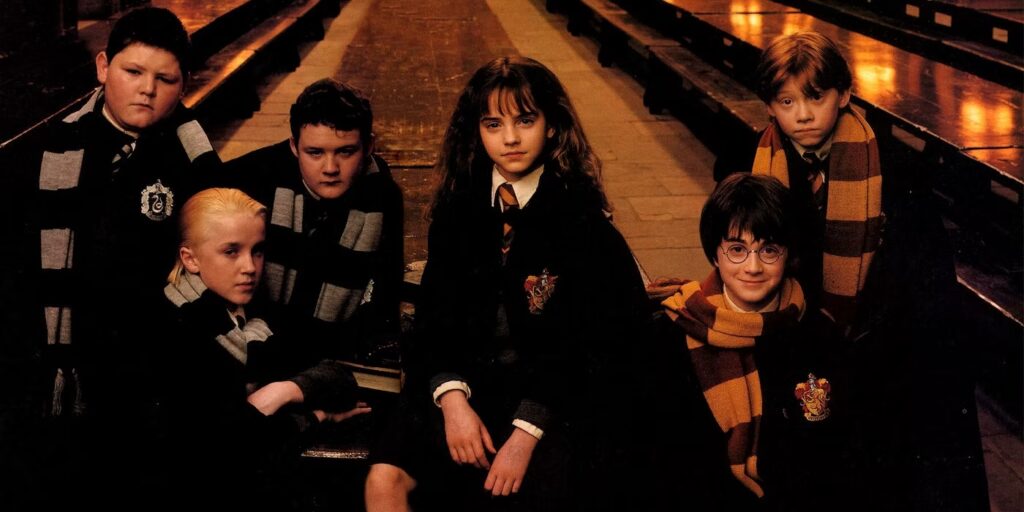 Image via Collider
You would definitely enjoy every moment here as the unit also prepares a lot of games for you to play with your friends.
Games that you can play during the staycation:
Harry Potter Chess set
Harry Potter playing cards
Uno Harry Potter card game
Harry Potter: Magical Meditations: 64 Inspirational Cards Based on the Wizarding World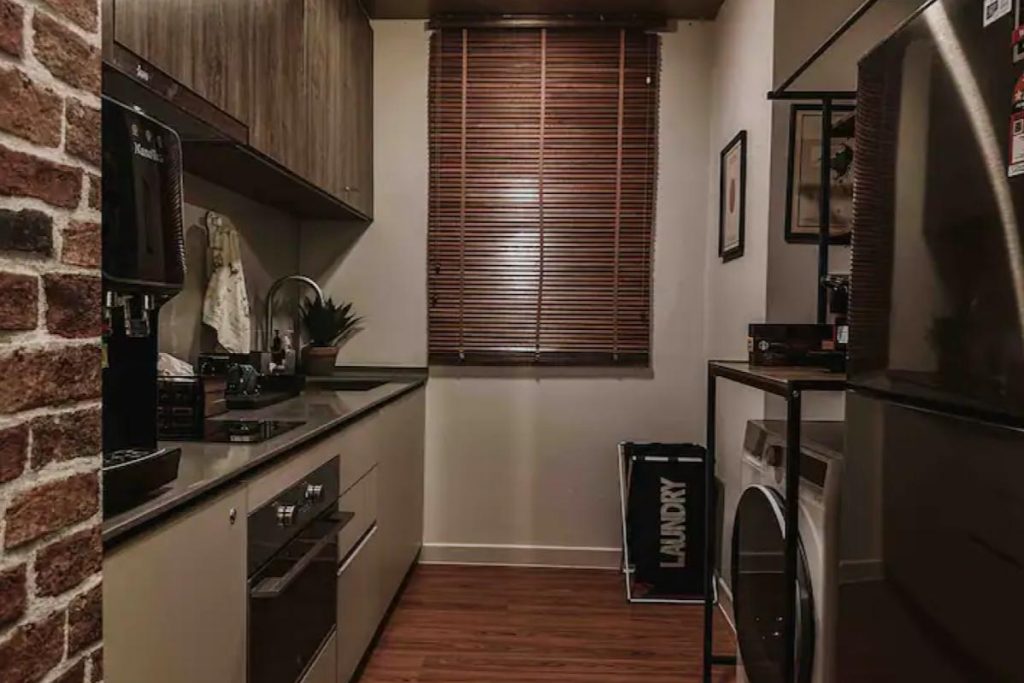 Images via My Weekend Plan
Amenities
Just like any other Airbnb, this unit also comes with a kitchen and a coffee machine. Other amenities in this unit are a gym, outdoor pool, and shared sauna. Within the Harry Potter Airbnb, there's a private balcony and bathtub.
This magical unit also comes with a smart home app such as Alexa, and streaming platforms like Netflix, Disney+, and HBO Go. So, don't worry about anything and just binge all the Harry Potter movies there!
Book Your Staycation Now @ Wizarding World Suite!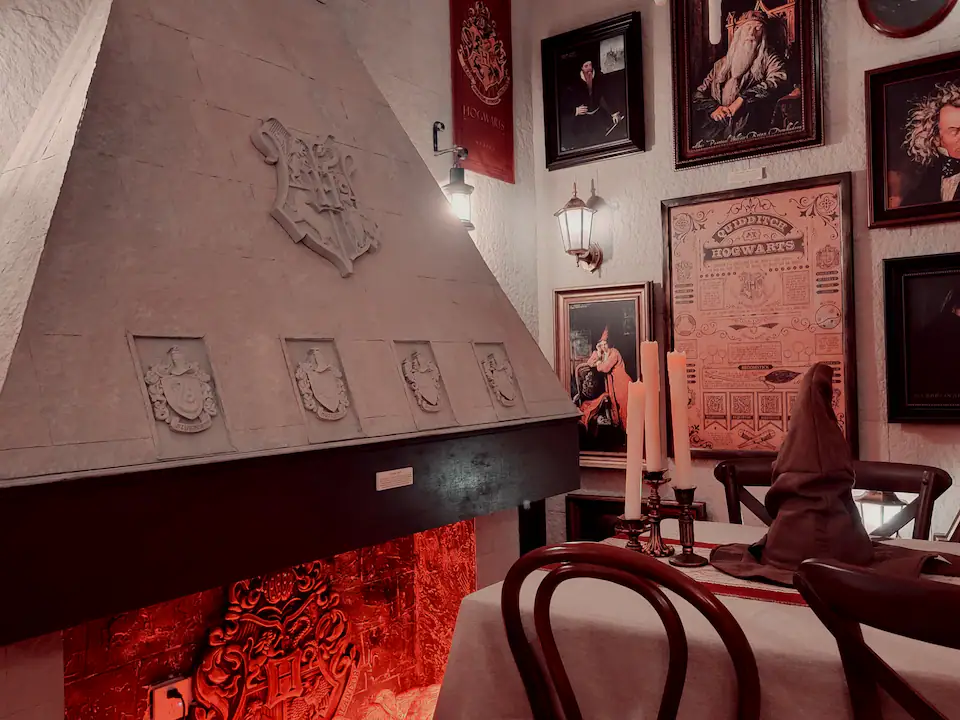 Images via Airbnb
Based on the Airbnb profile, there's a neighborhood mall where they have Village Grocer and restaurants within just 2 minutes driving distance and 5 minutes driving to the Glenmarie LRT station. The price range for this unit is between RM200 and RM400 per night, depending on the date that you choose to stay. BOOK HERE!
Potterheads! This is your chance to experience this Harry Potter Airbnb once in a lifetime! While we are talking about Airbnb, check out these 7 unique Airbnb stays with Durian farms in Malaysia.