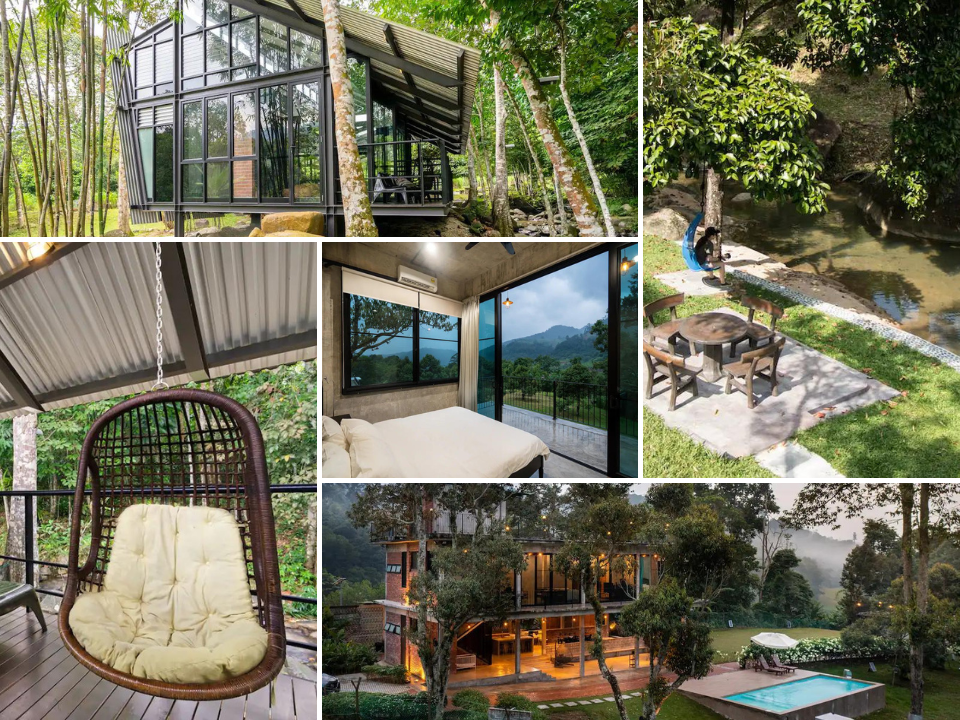 The King of the Fruit is back yet again for another season. While you embark on a journey to find the best durian across the country, join us as we unveil the finest Airbnb stays in Malaysia tailored for every durian lover out there. These Airbnb are located within the area of a Durian farm, perfect for fellow Durian lovers out there.
7 Airbnb Stays In Malaysia Are Located In Durian Farm
1. Brickhouse Bukit Tinggi Bentong, Pahang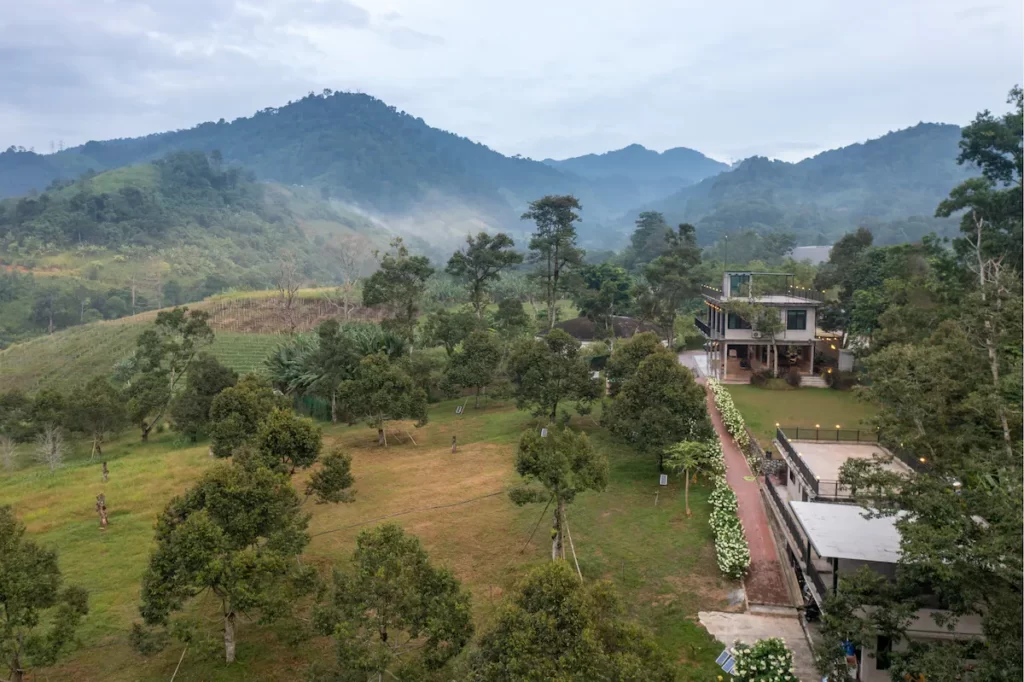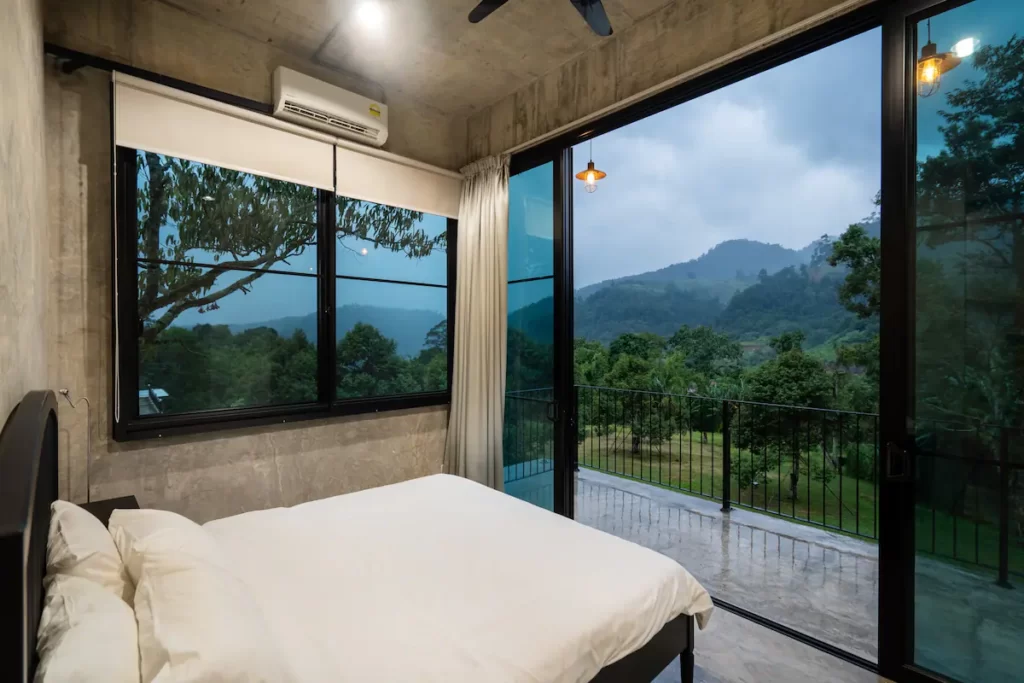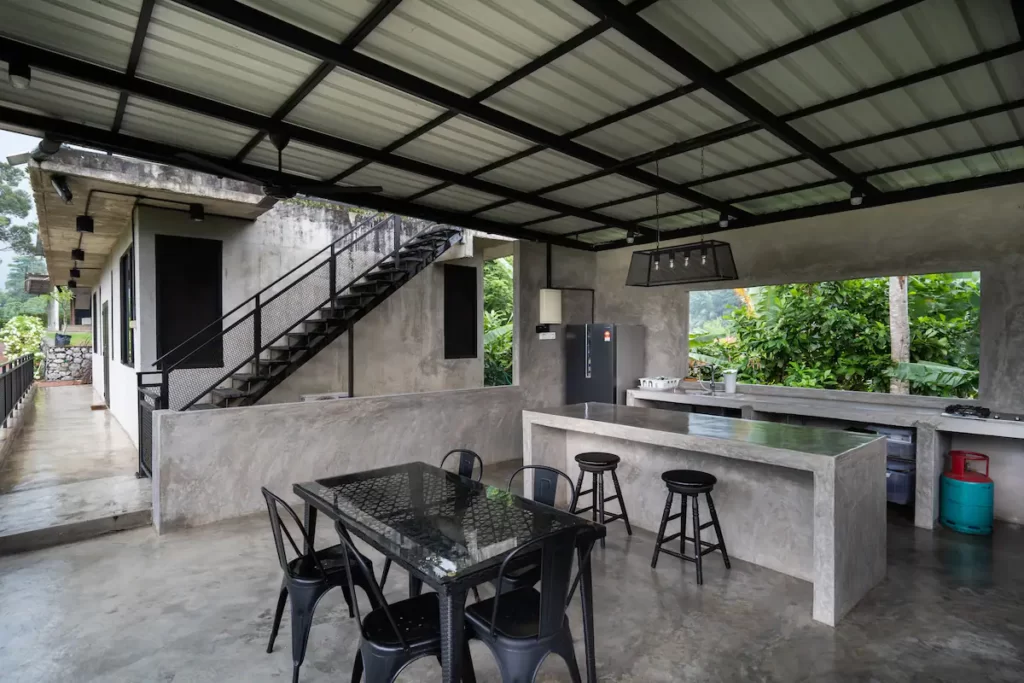 Images via Airbnb
Brickhouse Bukit Tinggi is a private hilltop hideaway that is located in Bentong, Pahang. It presents awe-inspiring vistas of rolling hills and the picturesque durian orchards that envelop it.
Here you can be in large open spaces as you indulged in the breathtaking view. Another highlight of this Airbnb is its minimalist yet industrial interior. Have a restful weekend and take in the fresh air as well as the mountain breeze.
For more information or to book the Airbnb, click here.
2. Villa Astara, Karuna Hill, Penang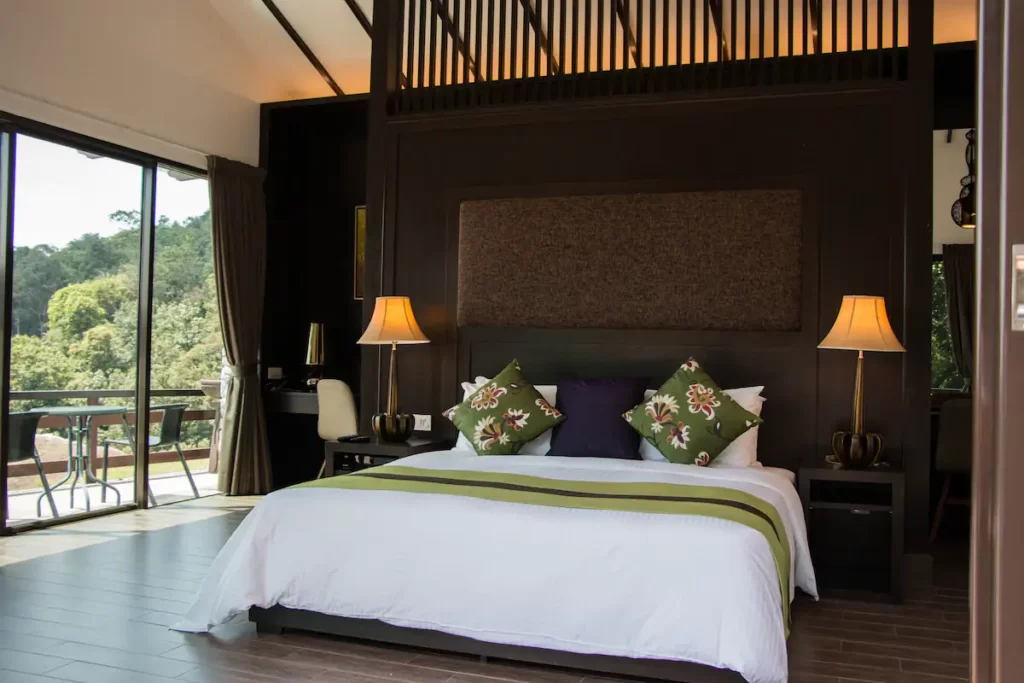 Images via Airbnb
Exploring some durian spots in Penang? Make sure to book a night or two at Villa Astara. It's located at Karuna Hill, a serene haven nestled amidst the tranquil hills. While you're there, stroll around their durian farm in full bloom.
Once you're done with the durian adventures, unwind on the balcony in the outdoor jacuzzi while enjoying their stunning sunsets.
To book a night here, you can do so through this link.
3. Treehouse – Sleeping On A Durian Tree, Penang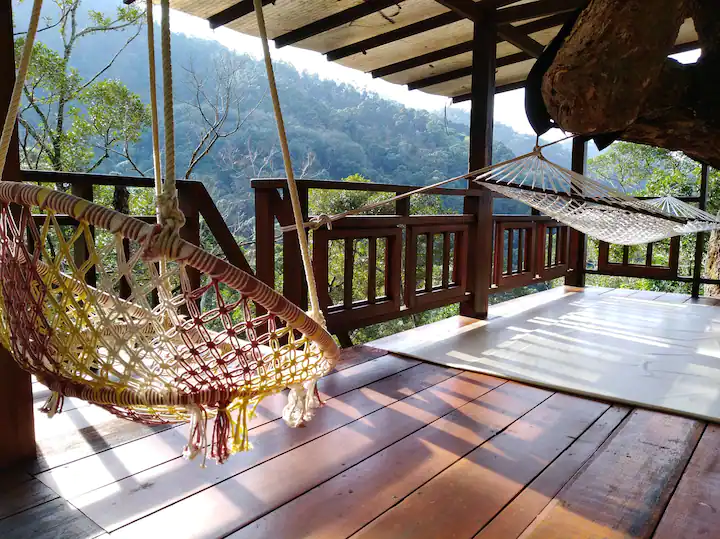 Images via Airbnb
This is your chance to fulfill your childhood fantasies of residing in a treehouse! Situated in Balik Pulau, this two-story, open-air treehouse stay is ingeniously built around an 80-year-old durian tree on a farm.
Surrounded by a sprawling 16-acre sustainable fruit orchard, Treehouse – Sleeping On A Durian Tree seamlessly integrates with nature while providing all the contemporary comforts you require.
Fancy a night or two here? Click here to book!
4. Tanah Larwina Retreat, Selangor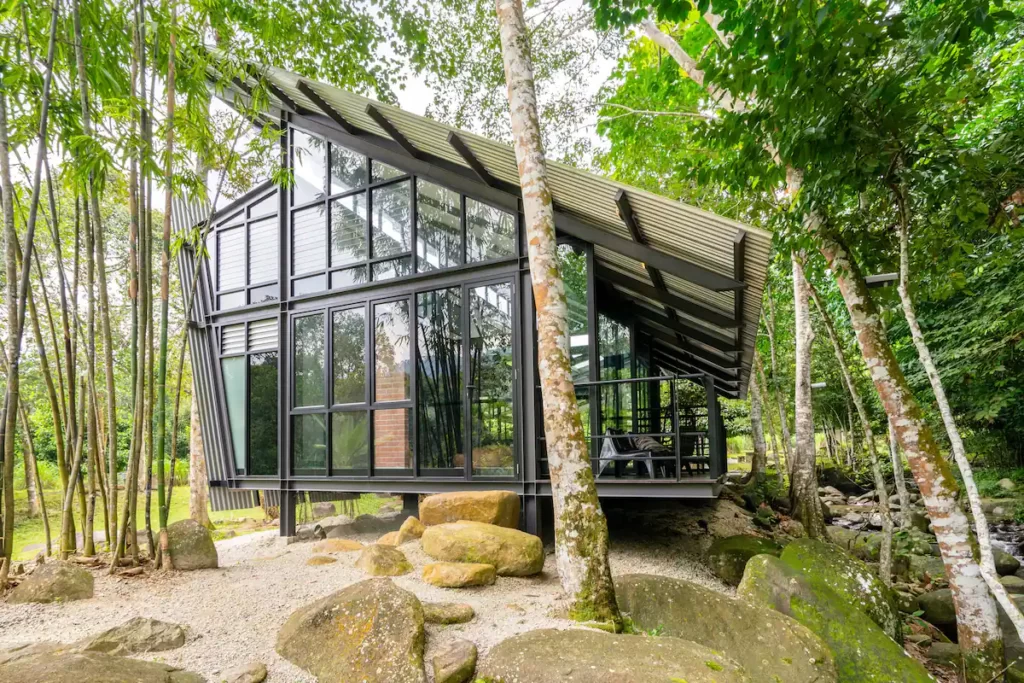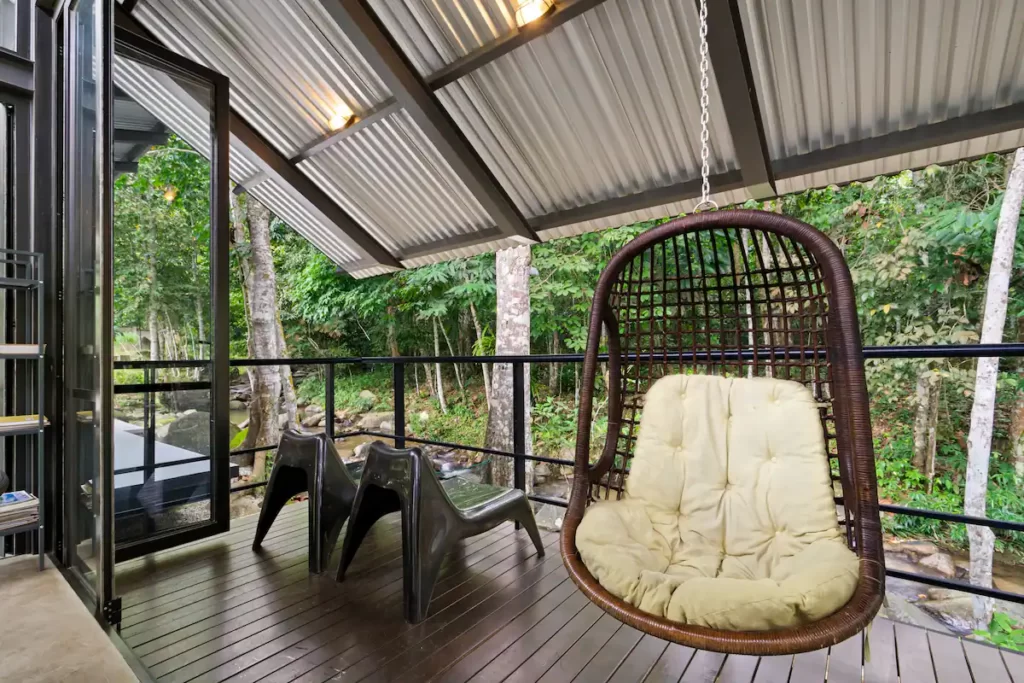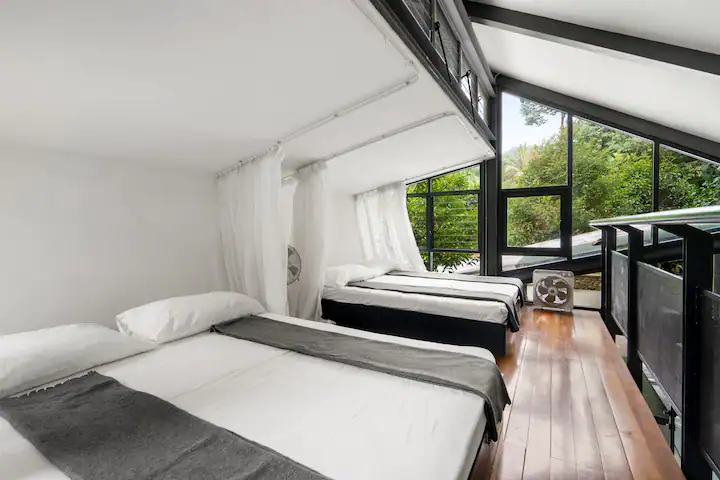 Images via Airbnb
If your durian exploration takes you to Hulu Langat, Selangor, Tanah Larwina Retreat is an enchanting accommodation to consider. This Airbnb in Malaysia is surrounded by greenery and offers picturesque views of the stream.
Experience the ultimate durian holiday by booking a night through this link.
5. Far Far Away, Hulu Langat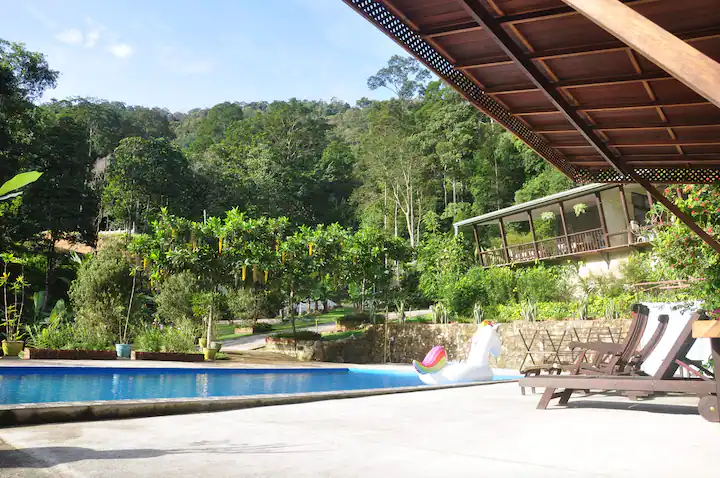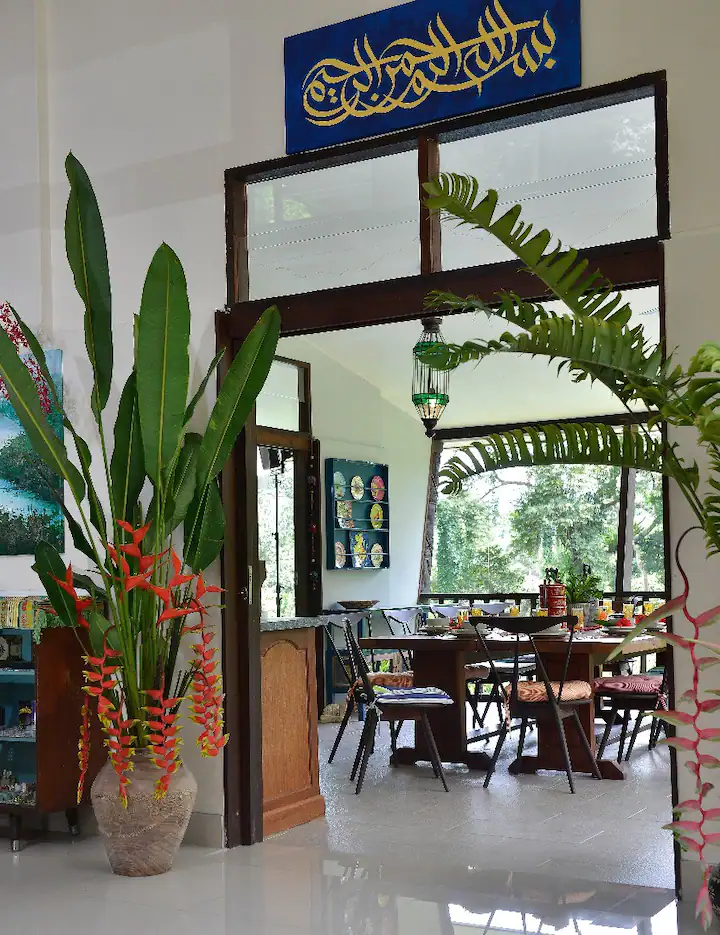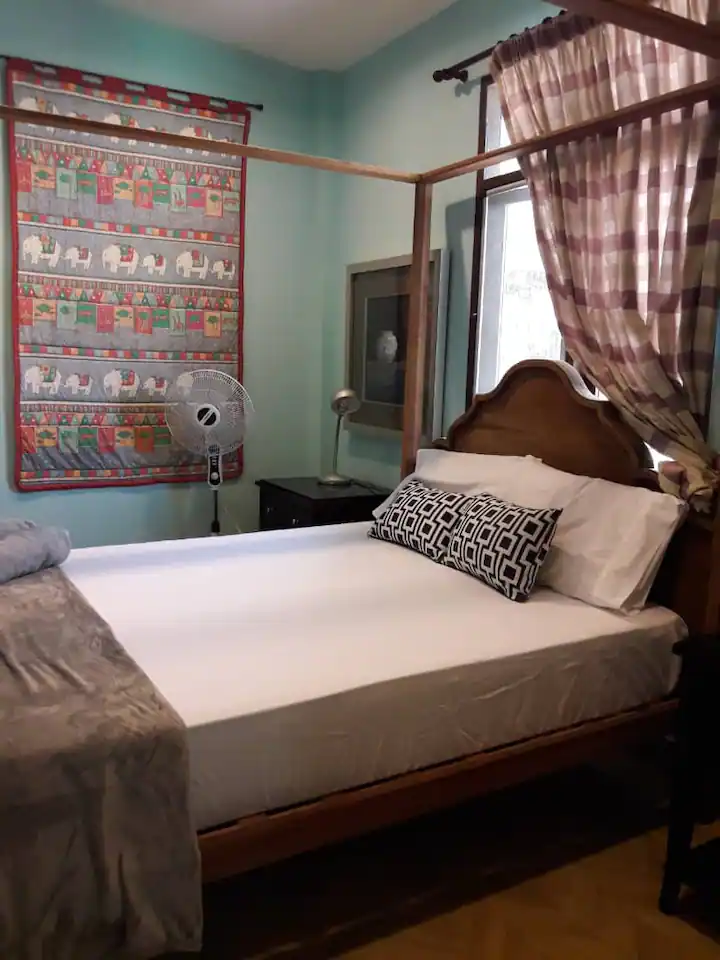 Images via Airbnb
Far Far Away in Hulu Langat provides eco-friendly havens for those seeking escape from urban living. With an exclusive private pool, you can indulge in outdoor delights. This particular Airbnb is also where you can find local fruit trees. A delight for all.
Interested to try other type of fruits? Here are the list of exotic fruits in Malaysia.
Book a night at Far Far Away, here!
6. Durian Guesthouse, Johor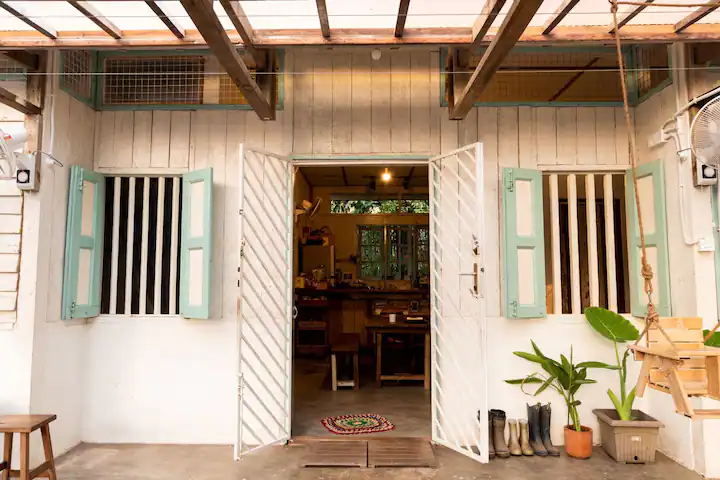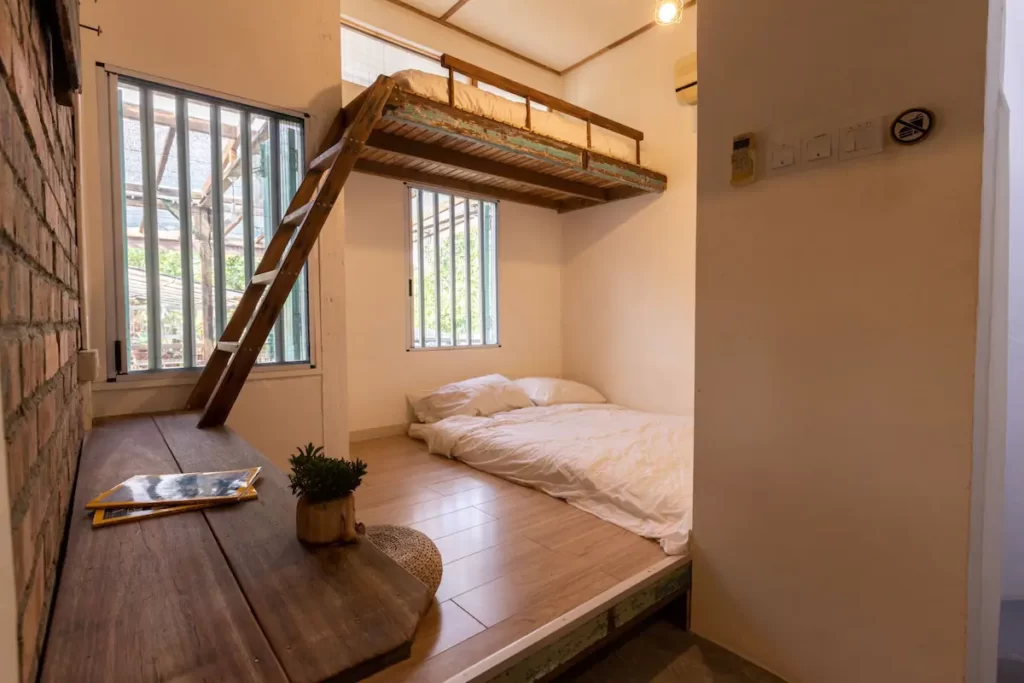 Images via Airbnb
As the durian season approaches, it's the perfect time to head south and indulge in a unique experience at the Durian Guesthouse in Kulai, Johor. Embrace the tranquility of farm life as you immerse yourself in this charming establishment.
Operated by a warm and welcoming family, guests can relish in delectable home-cooked meals and embark on tours of the property's exclusive permaculture farm, boasting a diverse array of homegrown fruit trees, aromatic herbs, and fresh vegetables.
To book a night here, click this link.
7. Aman Dusun: The Blue House, Selangor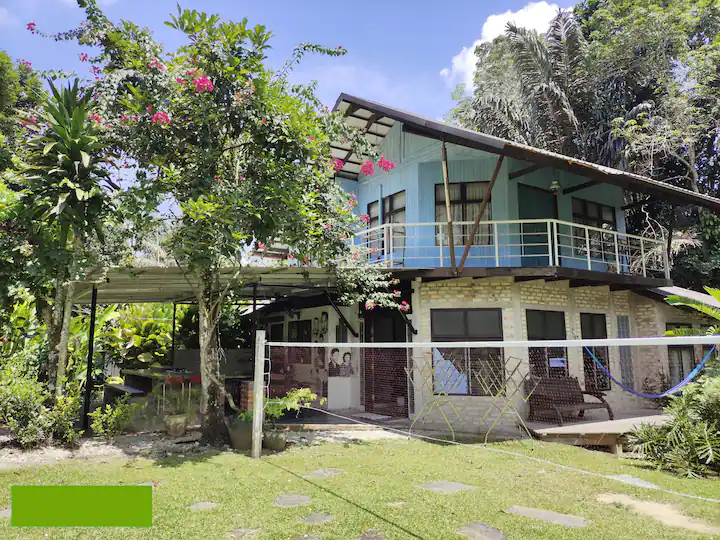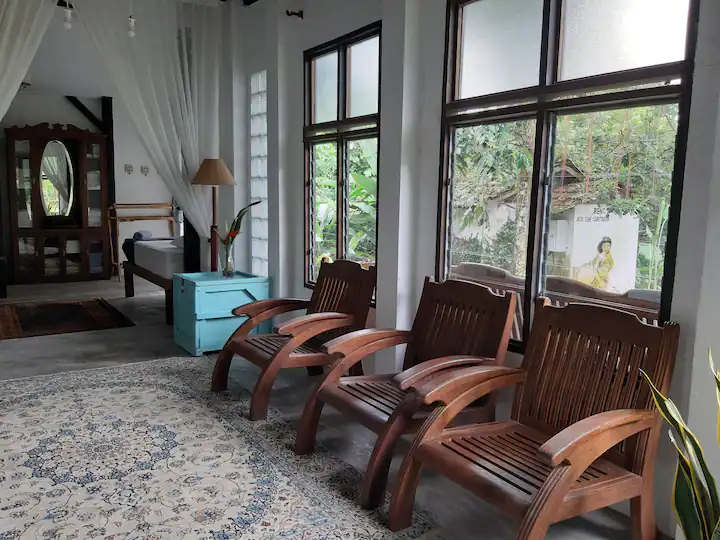 Images via Airbnb
Greet the morning with the delightful melodies of chirping birds and the gentle flow of the nearby river at Aman Dusun: The Blue House. This idyllic retreat in Hulu Langat offers a personal haven amidst the lush jungle surroundings.
The property features its own charming goat farm, as well as a profusion of local fruit trees, including the coveted durian, rambutan, and an assortment of other delectable varieties. Immerse yourself in this tranquil paradise and reconnect with nature at its finest.
To book a night or for more information, you may visit this page.
If you're ready to embark on a durian-centric escapade, Malaysia's unique Airbnb stays await you. Indulge in the flavors, aromas, and experiences that this extraordinary fruit offers, and let your love for durian guide you to the hidden gems of Malaysian hospitality.
Kick off your durian holiday by booking these Airbnbs and Durian stays filled with tranquility and serenity. We hope this list helps you and have a wonderful holiday!