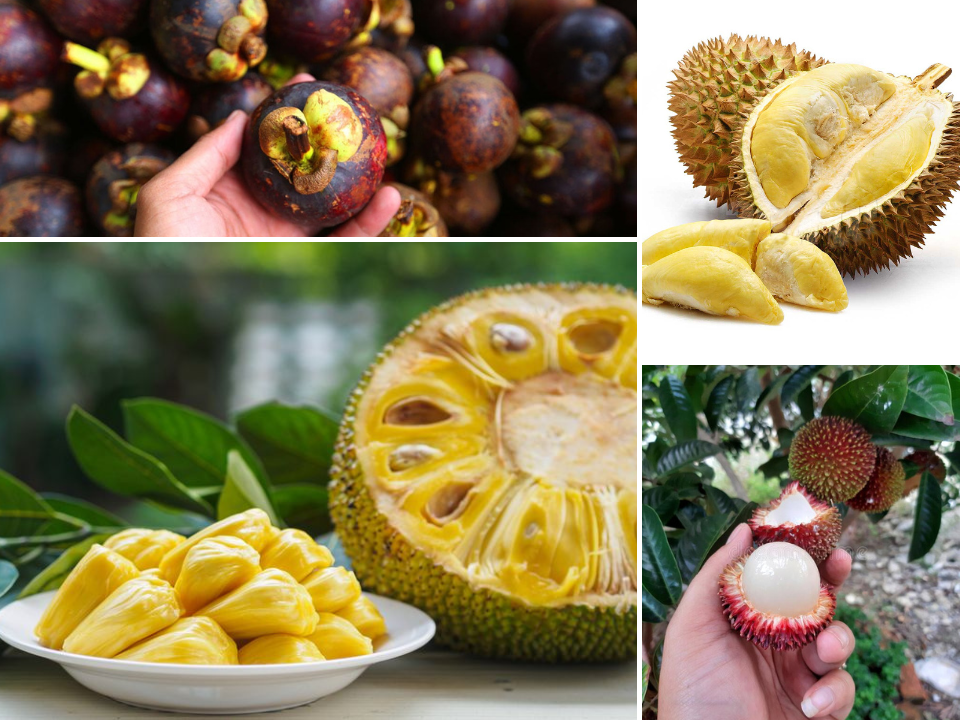 Growing up in Malaysia, we have been exposed to many exotic and special things about this country. This also includes the fruits that we can get here, so here's 10 Exotic Malaysian Fruits to explore!
10 Exotic Malaysian Fruits To Explore
1. Durian
Durian is a unique tropical fruit. It's popular in Southeast Asia, where it's nicknamed "the king of fruits." Durian is very high in nutrients, containing more than most other fruits. However, it also gets a bad rap due to its strong smell. Despite that, we Malaysians enjoy Durian so much!
2. Mata Kucing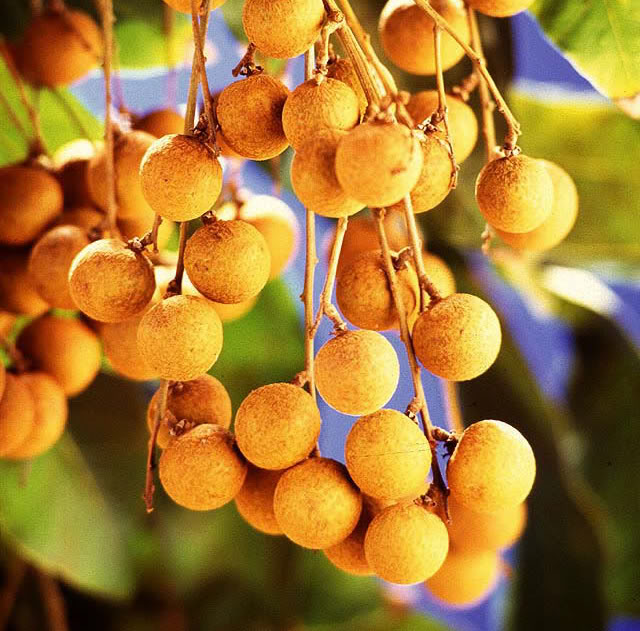 Originating from this country, Mata kucing or its scientific name Euphoria Malaiense was named "the cat's eyes" because the size of this fruit is similar to the look & size of cats eyes. This fruit contains high antioxidants which are suitable to be consumed by pregnant women and its seed is said to be useful for curing snake bites.
3. Rambutan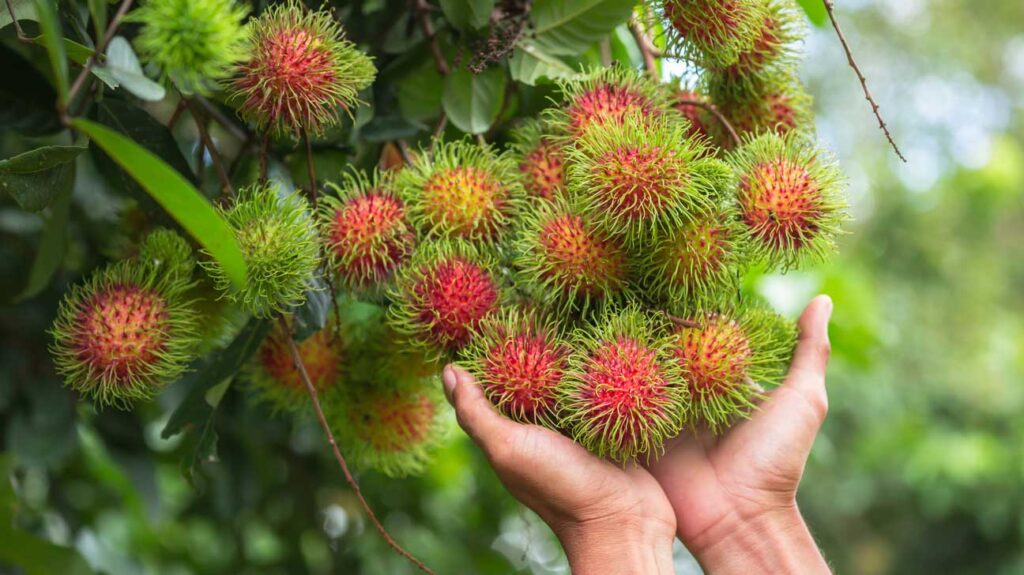 Rambutan is a medium-sized tropical tree in the family Sapindaceae. The name also refers to the edible fruit produced by this tree. The rambutan is native to Southeast Asia. The name "rambutan" is derived from the Malay word rambut meaning 'hair' referring to the numerous hairy protuberances of the fruits.
4. Mangosteen (Manggis)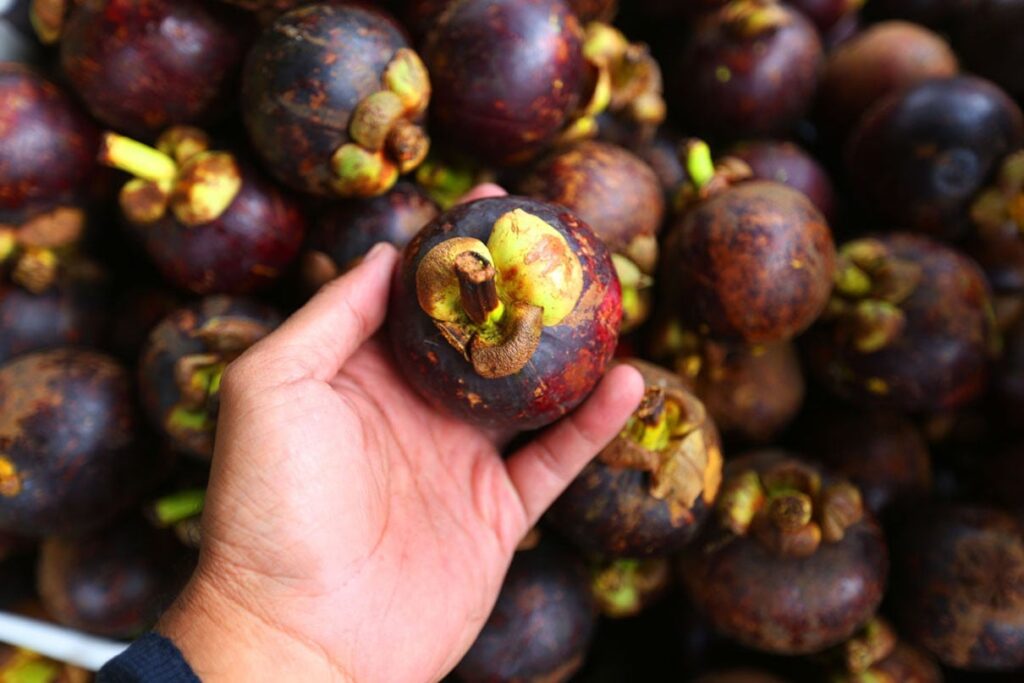 Mangosteen also known as the purple mangosteen is a tropical evergreen tree with edible fruit native to tropical lands surrounding the Indian Ocean. Its origin is uncertain due to widespread prehistoric cultivation. The fruit of the mangosteen is sweet and tangy, juicy, somewhat fibrous, with fluid-filled vesicles (like the flesh of citrus fruits), with an inedible, deep reddish-purple coloured rind (exocarp) when ripe.
5. Langsat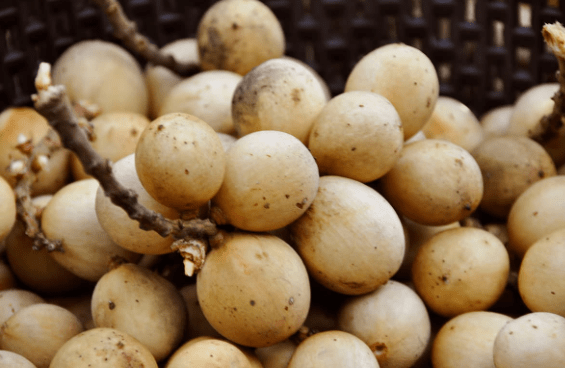 Commonly known as Langsat, it is a species of tree in the Mahogany family with commercially cultivated edible fruits. The species is native to Southeast Asia. These fruits are similar to potatoes on their outer appearance and inside they have a white flesh containing inedible, bitter seeds. It has a tangy, sour and sweet combination of flavours, and tastes a lot like grapes. Some people find its taste similar to that of pomelo. Its aril is juicy and translucent when ripe.
6. Pulasan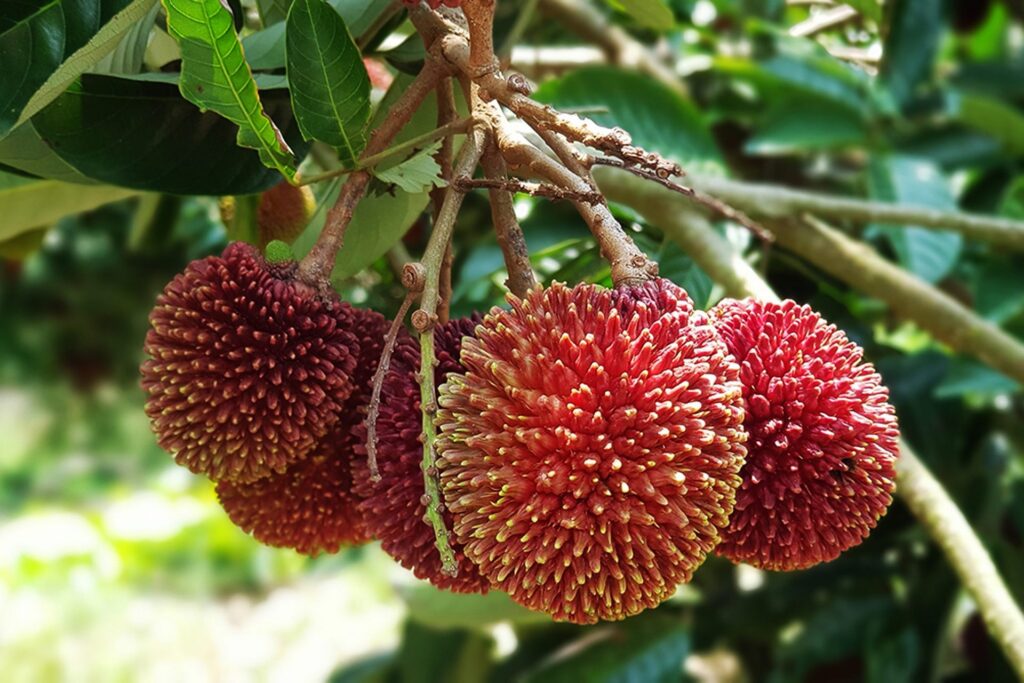 Pulasan is a tropical fruit in the soapberry family Sapindaceae. It is closely related to the rambutan and sometimes confused with it. Other related soapberry family fruits include lychee and longan. Usually eaten fresh, it is sweeter than the rambutan and lychee, but very rare outside Southeast Asia. The name pulasan comes from the Malay word pulas (twist). The fruit is opened through the act of twisting the fruit with both hands, thus the name pulasan.
7. Pomelo (Limau Barli)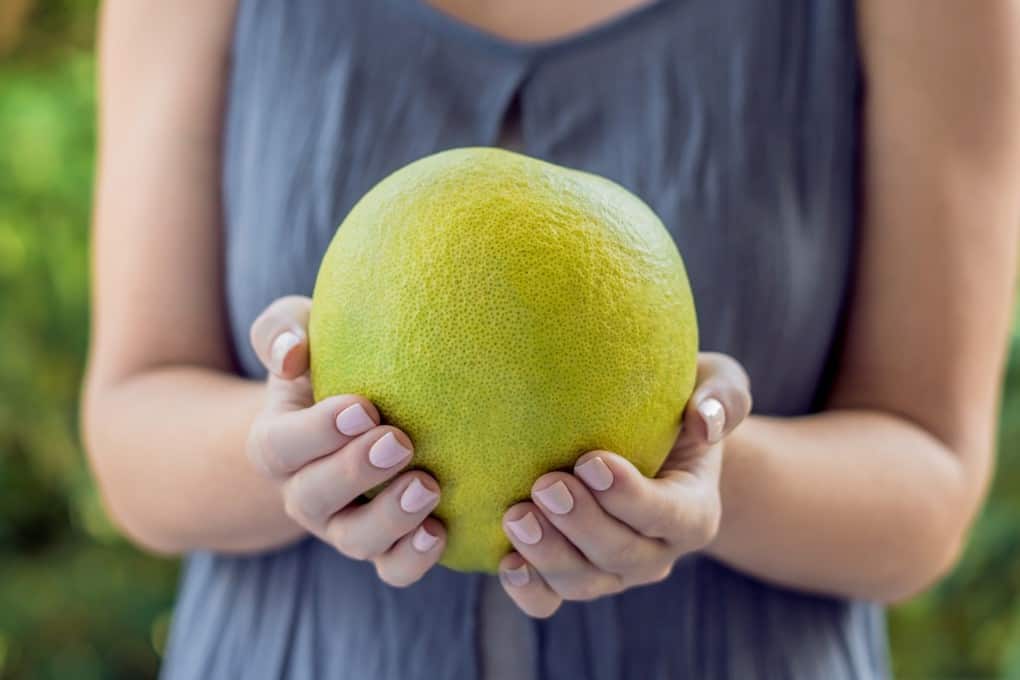 Pomelo or Citrus maxima, is the largest citrus fruit from the family Rutaceae and the principal ancestor of the grapefruit. Similar in taste to a sweet grapefruit, the pomelo is commonly consumed and used for festive occasions throughout Southeast Asia. The flesh tastes like a mild grapefruit, with little of its common bitterness.
8. Ciku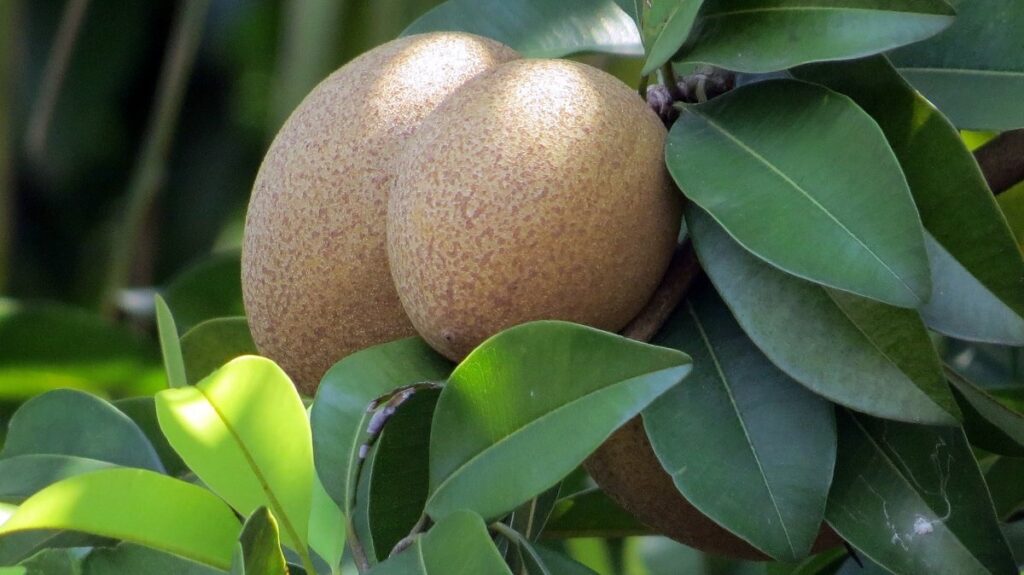 Originating from South Mexico, Central America, and Caribbean, Ciku was introduced to Southeast Asia and it later adapted to the tropical climate here. This fruit is very sweet and can be consumed fresh. It can be used to make a jam, juice, and it can also be dried or canned.
9.  Snake Fruit (Salak)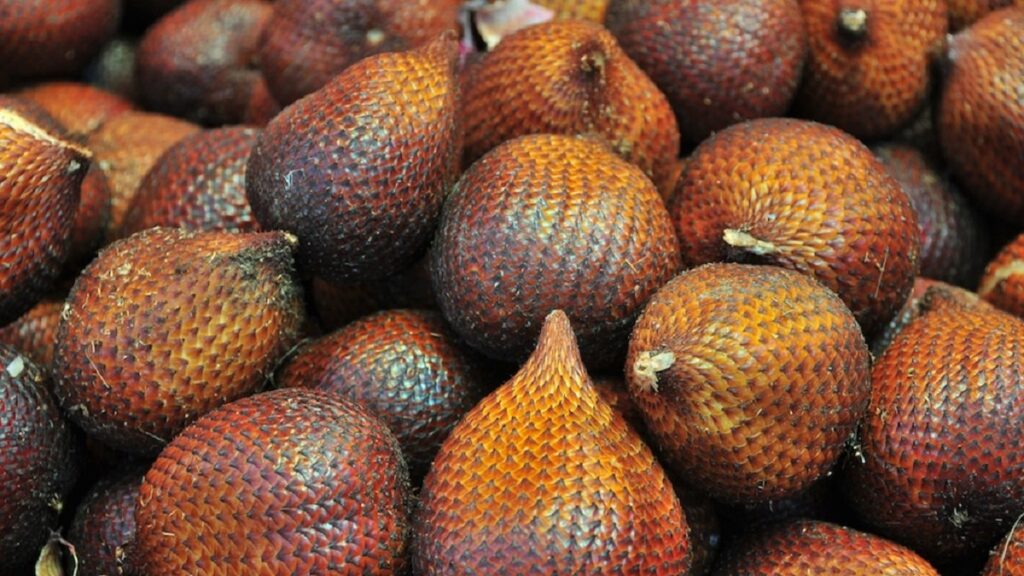 Snake fruit, more technically known as salak or salacca zalacca, is native to Indonesia but is now grown and produced around southeast Asia. The fruit grows on the salak palm tree, sprouting off the base of the palm in little clusters. The outside of the fruit is scaly like a snake and prickly like a cactus, but the inside is sweeter than honey, sour like a pineapple and incredibly juicy. Its flesh is slightly acidic, giving your tongue a citrus like tingle. The complex flavour wrapped into a lethal grenade looking package has a spectacular flavour.
10. Jackfruit (Nangka)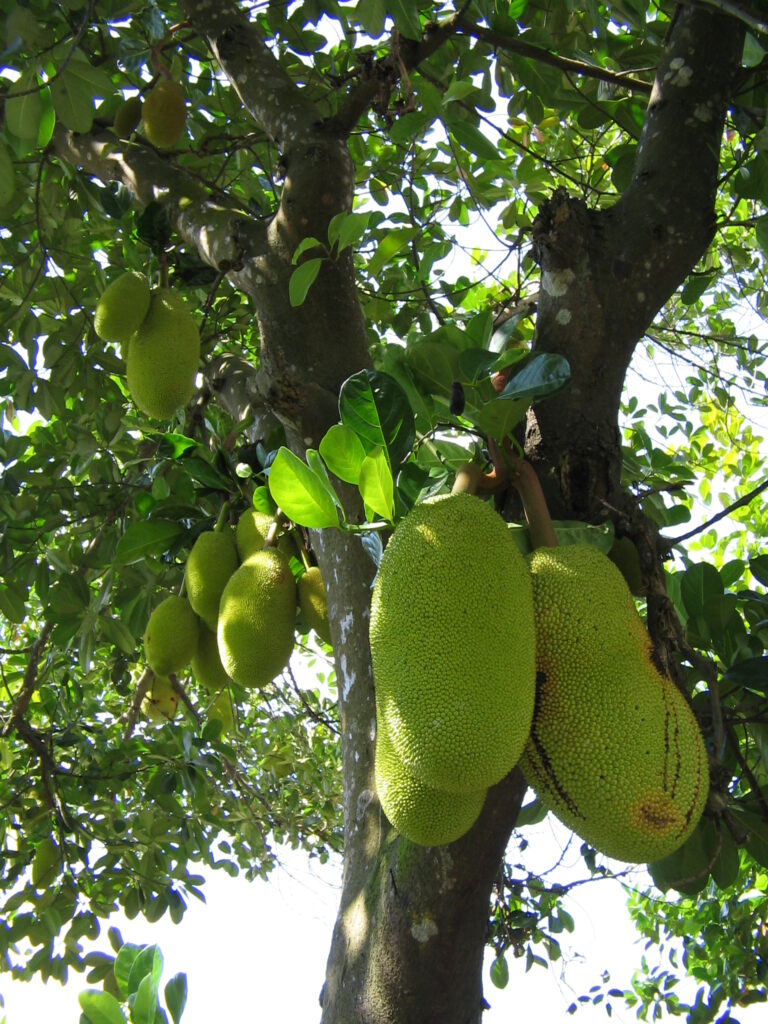 The scientific name for jackfruit is Artocarpus heterophyllus. Jackfruit is a tropical tree fruit grown in Asia, Africa and South America. It belongs to the same plant family as figs and mulberries.Under its thick, bumpy green rind is a stringy yellow flesh that you can eat raw or cooked in a variety of dishes
If you are a Malaysian, it is a shame if you never tried any of these fruits as most of them are very rare for other countries. And if you are planning to come to Malaysia, do consider trying these 10 Exotic Malaysian Fruits, okay?
More to read about Malaysia: