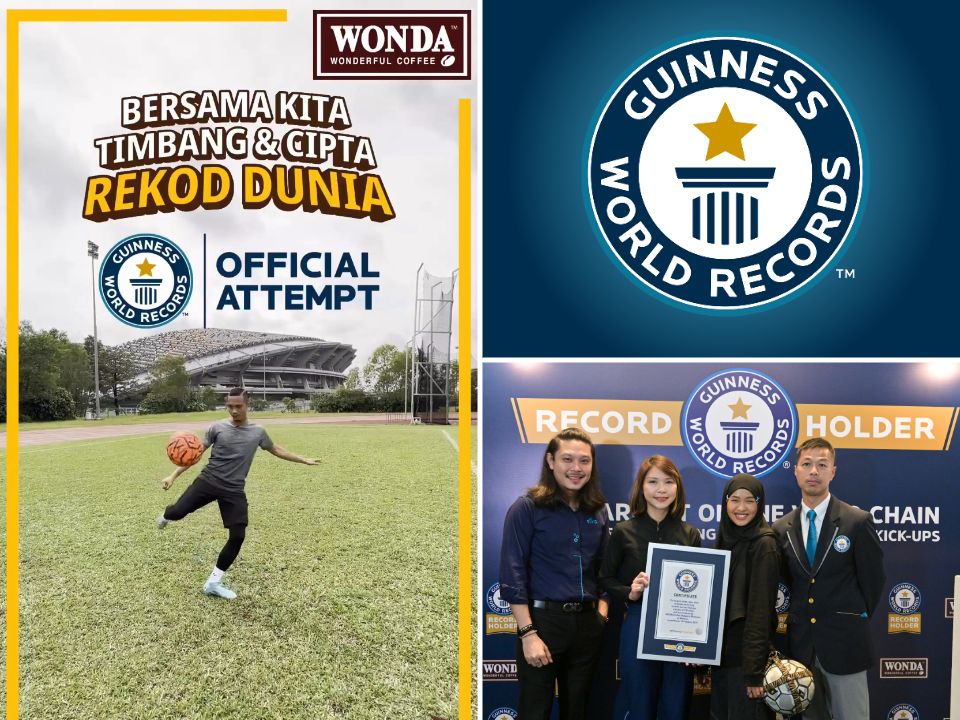 Football fans from all over Malaysia came together to break a Guinness World Record for the "Largest Online Video Chain of People Performing Football Juggle," thanks to WONDA Coffee, a popular ready-to-drink (RTD) brand in Malaysia that provides the rich flavour of newly brewed coffee in a can.
WONDA Coffee Bags New World Record Title In Guiness World Records
An official judge from Guinness World Records gave Amy Gan, vice president of marketing at Etika Sdn Bhd, with the record title, marking the company's latest impressive victory and major milestone.
The Process That Led to the World Record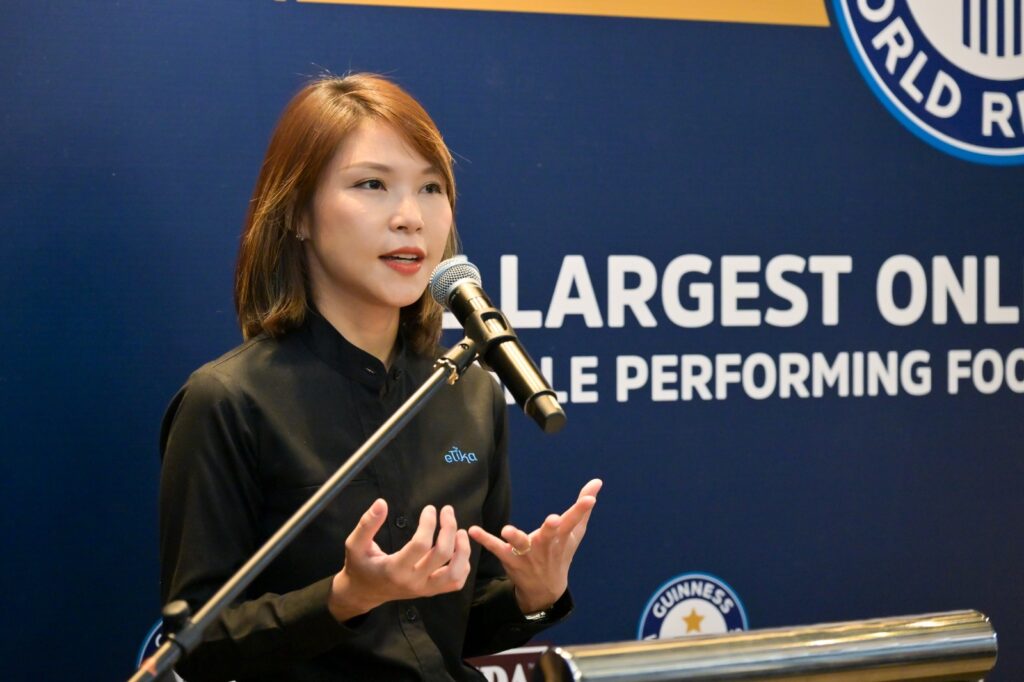 Amy Gan said that WONDA Coffee's goal was to get every single Malaysian to make a video of themselves juggling a football for at least two kick-ups without dropping it in an effort to break a Guinness World Record.
She further clarified:
The initiative has been a massive success that can be validated by the overwhelming response and mass participation of Malaysians which far surpassed our initial expectations. We truly appreciate and would like to thank everyone for the tremendous support throughout this activity and we hope it will contribute to connecting communities at every corner through the shared goal of breaking worldwide records.

We are very honoured to have been awarded such privileged recognition and undoubtedly, the endorsement was another feather in our cap after the year-long efforts in championing the spirit of togetherness among Malaysians towards a more united Malaysia with WONDA Coffee. It spells further excitement for WONDA Coffee as it strengthens our position as one of the leading RTD Coffee brands and our excellence in appealing to local consumers.

Amy Gan, Vice President of Marketing of Erika Sdn Bhd
Comparison To The Previous Attempt: The Most People in an Online Chain Passing a Football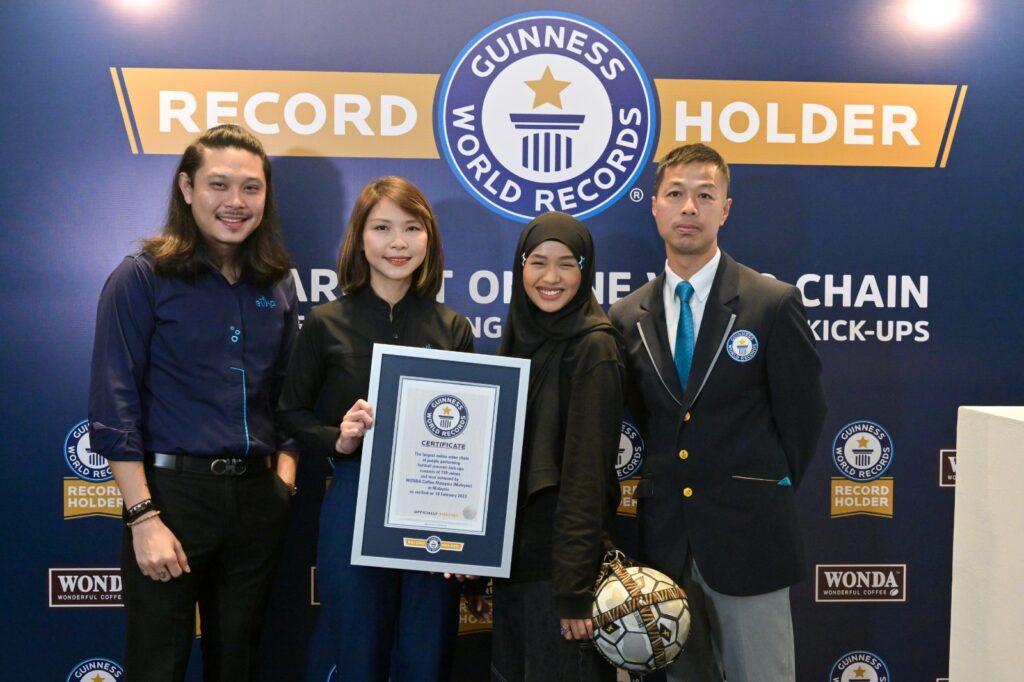 Malaysians are notoriously football-crazy, so when WONDA decided to try and beat the record for "The Most People in an Online Chain Passing a Football," it decided to take things to the next level by actually juggling footballs. Unlike passing, juggling a football takes practise and ability.
World-class footballers from Malaysia, including Mohd Faiz Subri, Safiq Rahim, Qhouirunnisa, Steffi Sidhu, and others, have joined forces with WONDA Coffee to energise even more people to get involved in this historic movement.
Additionally check out this video for more insight!
#WONDABolaCorner Campaign X WONDA Kopi Tarik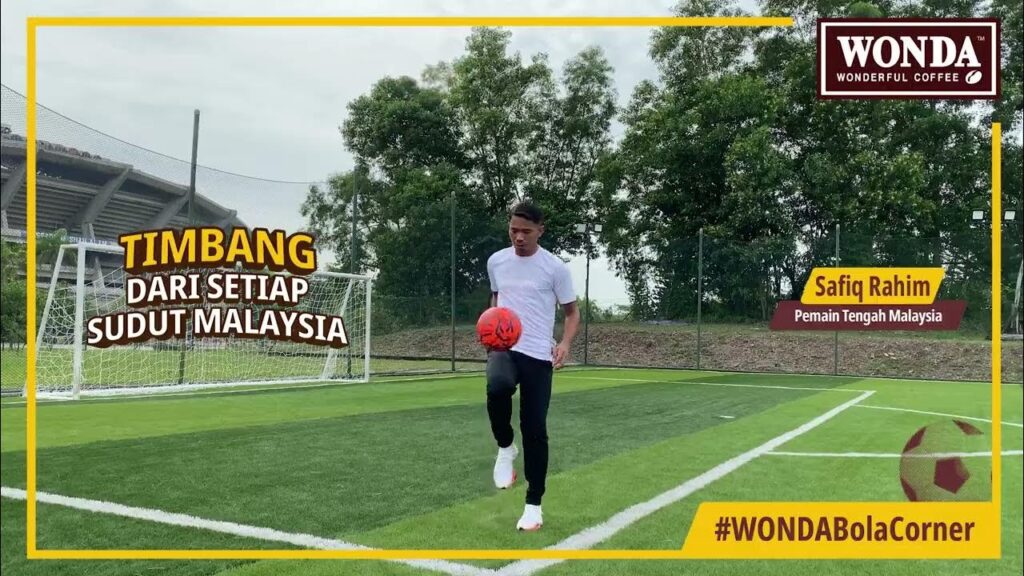 Previously, WONDA Coffee ran the #WONDABolaCorner campaign in time for the 2022 FIFA World Cup to unite Malaysians across the nation in their shared love of the sport and to draw attention to one of the country's most popular products, WONDA Kopi Tarik.
Just as football can be played almost anywhere, WONDA Kopi Tarik has provided Malaysians with an exciting experience by making its freshly brewed coffee available at every corner to accompany them while watching "The Most Watched Game on Earth" despite Malaysia's inability to qualify for the World Cup as a team.
For more information on the feat achieved by WONDA Coffee, please visit their official Facebook and Instagram.