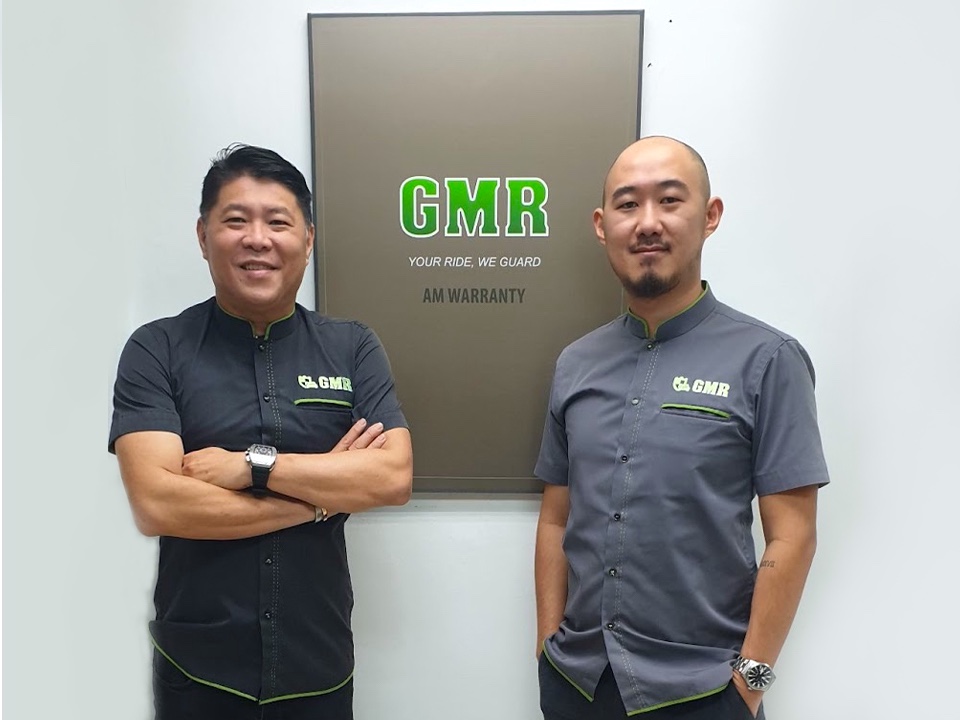 Guard My Ride, an extended warranty and insurance provider, partners with myTukar, a used car platform, to offer extended warranty solutions for used cars. The partnership between two companies aims to further address the lack of proper insurance for used cars to ease consumer minds and encourage the purchase of used vehicles.
Extended warranty for cars are cumbersome, require lots of documentation, with unclear terms and conditions, and coverage that isn't as extensive as the customer would like. Through this partnership, Guard My Ride is offering extended warranties for cars with higher mileage than their usual amount, exclusively to cars being sold on myTukar's platform.
myTukar recently launched its new flagship retail showroom, the myTukar Retail Experience Centre, in Puchong South. At the event, Guard My Ride's CEO, Jonathan Tham shared that the company is excited to work with myTukar as well as honoured to be selected as the extended warranty provider and administrator of the company.
Guard My Ride's warranty on myTukar
This program that myTukar offers to the general public is different than the ones that we have on our platform. This is a better program with a stringent process to inspect and prepare the car before they put it up for sale and delivery.
He also mentioned that the company as well as their insurer, RHB Insurance is confident with the whole process that myTukar offers, from inspection, preparation to sales and delivery.
Up to 10 years warranty
According to the CEO, Malaysia is currently the only country offering warranty programs for up to 10 years with myTukar.
Malaysia is a very lucky country. The maximum coverage or warranty period when you buy a car in our neighbouring country Thailand and Singapore is 3 years. Here in Malaysia, you get 5 years, and then you can extend another 5 years.
Guard My Ride's Transparent process
A used-car platform like myTukar makes customers confident in going to a showroom because of price and process transparency. It goes the same for Guard My Ride's claim processes, customers would receive the claim within 1 working day as long as the documentation is fulfilled and submitted by the workshop.
The entire process is made known to the customers at all times. There are no hidden costs, as when the car is repaired, tested, and even after the repair, there is a warranty period that we give so that the customers can be confident in the way that we repair the car.
According to the CEO, an average national car like a proton would cost RM3000 to RM5000 for an engine. Thus, he highlighted that the existing warranty program would take the burden off customers as customers might only need to pay a few hundred ringgit compared to a few thousand ringgit for repairs.
Illegal warranty providers in the industry
Jonathan also addressed the issues surfaced in the car warranty industry. He said that many companies are not properly regulated. These companies would give excuses to reject a claim that a customer requested.
Whereas Guard My Ride is different, there is no conflict of interest. We fight for our customers to get the maximum payout from the insurer so the customer does not need to pay a single cent.
The warranty programme provided by myTukar covers everything, including labour.
Difference between general insurance and extended warranty
According to Jonathan, there is a difference between general insurance and extended warranty but some customers misunderstand it. He said that general insurance protects the customers from two main issues, accidents and stolen cars.
In some cases, such as the recent flood, insurance is only provided if you have purchased the natural disaster policy. Many customers are not aware of this.
As for extended warranty, the CEO explained that an extended warranty covers you from defective parts such as defective engine and gearbox which general insurance does not cover.
Meanwhile, Guard My Ride was founded in 2015 by Jonathan Tham, who has over a decade of experience in the automotive industry. Moving forward to 2022, Guard My Ride hopes to be working with more companies, like myTukar in providing extended warranty services to customers.
For more information, please visit https://www.gmride.com.my.