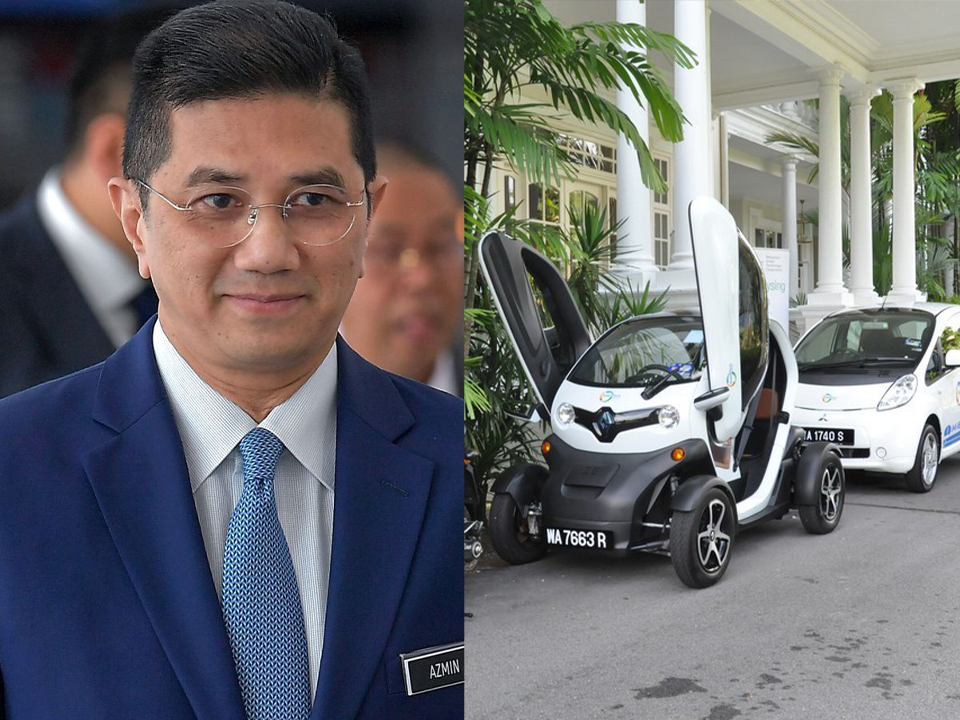 International Trade and Industry Minister Datuk Seri Mohamed Azmin Ali said the government is currently studying more incentives to encourage electric vehicle (EV) ownership and development of related infrastructure in the country.
Today, Azmin told the Dewan Rakyat that the incentives will include:
Tax exemption
Income tax relief for the purchase of EVs, and
Income tax relief for installation of EV charging facilities
The minister also said the government would look at various angles in formulating the new policy.
Malaysia takes the 'compare and offer' approach by forming a comprehensive, clear and consistent policy to entice EV use, while our regional competitors focus on incentives to OEMs (original equipment manufacturers).
He said the addition to the National Automotive Policy (NAP 2020) will underline specific initiatives to strengthen the EV ecosystem, such as manufacturing critical parts, standard setting, as well as encouraging research and development, commercialization and innovation to develop local technologies.
Currently, the government provides incentives in the form of direct and indirect tax relief for manufacturing of EVs, parts manufacturing as well as ecosystem development such as charging infrastructure.
According to Azmin, among incentives for OEMs in the country includes:
Pioneer status
Investment tax allowance, and
Import and excise duty exemption
Meanwhile, South Korea's SK Nexilis has invested RM4.3 billion to set up a facility at the Kota Kinabalu Industrial Park (KKIP). This is among other EV-related investments in Malaysia.
The facility will be used to manufacture electro-deposited copper foil for EV batteries.