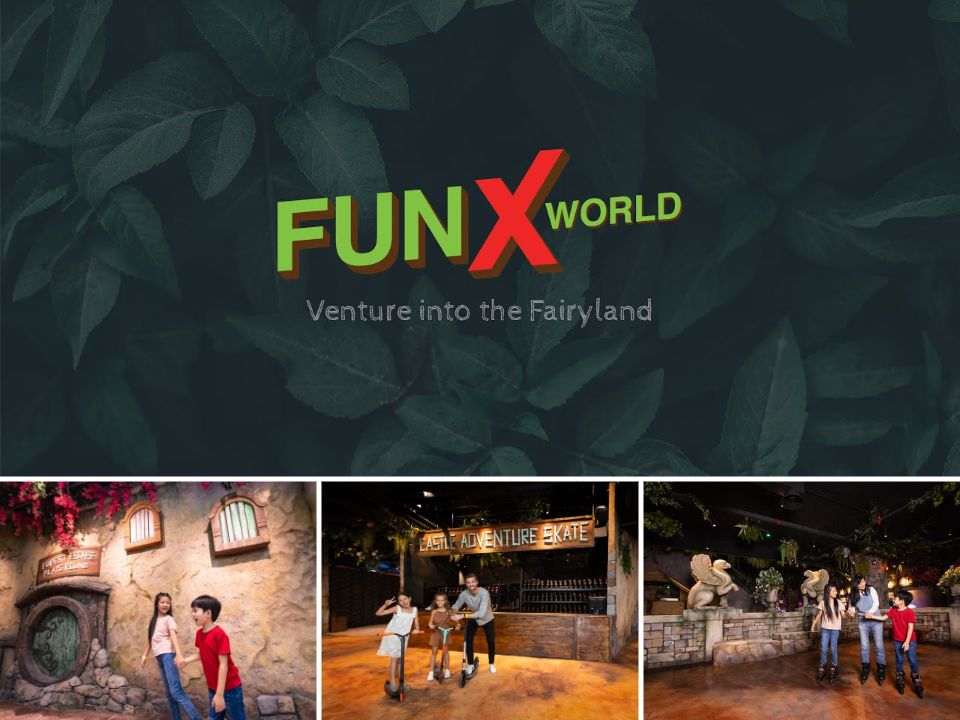 The bright colours and whimsical designs will immediately transport you to a surreal world, as if you've stepped into a fantastical dreamland filled with excitement and wonder, only at Fun X World located at Summit USJ Mall.
Things You Can Do At Fun X World Summit USJ
Fun X World at Summit USJ Mall is an exciting indoor theme park for families, offering thrilling adventures and a fun-filled environment. With a variety of themed play and adventurous activities, it's the perfect place for families to bond and have fun together.
1. Whirl and Bump with Your Besties on the Fairyland Bumper Car!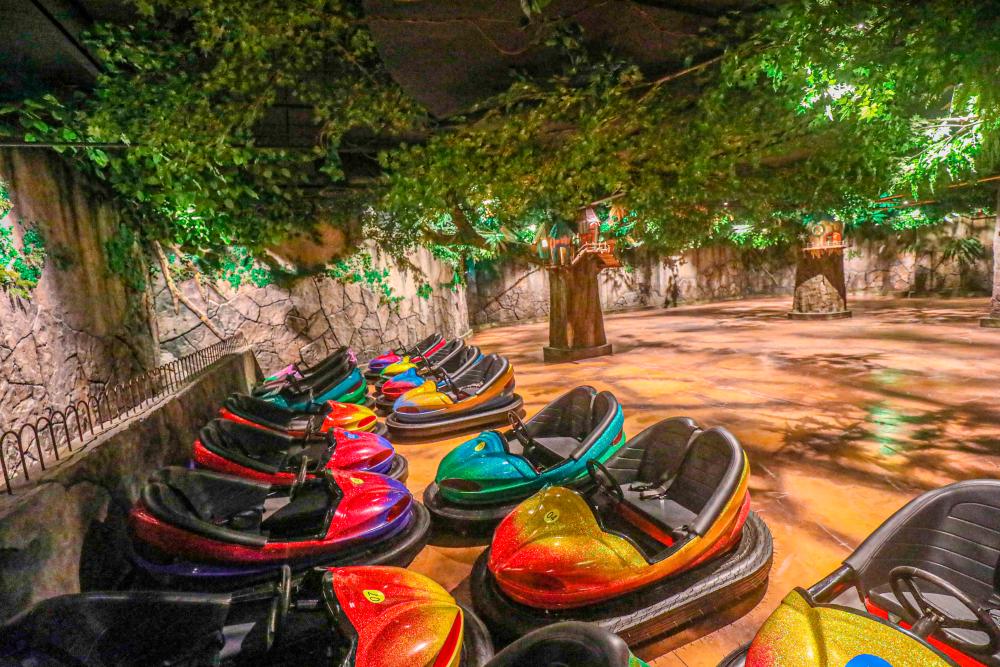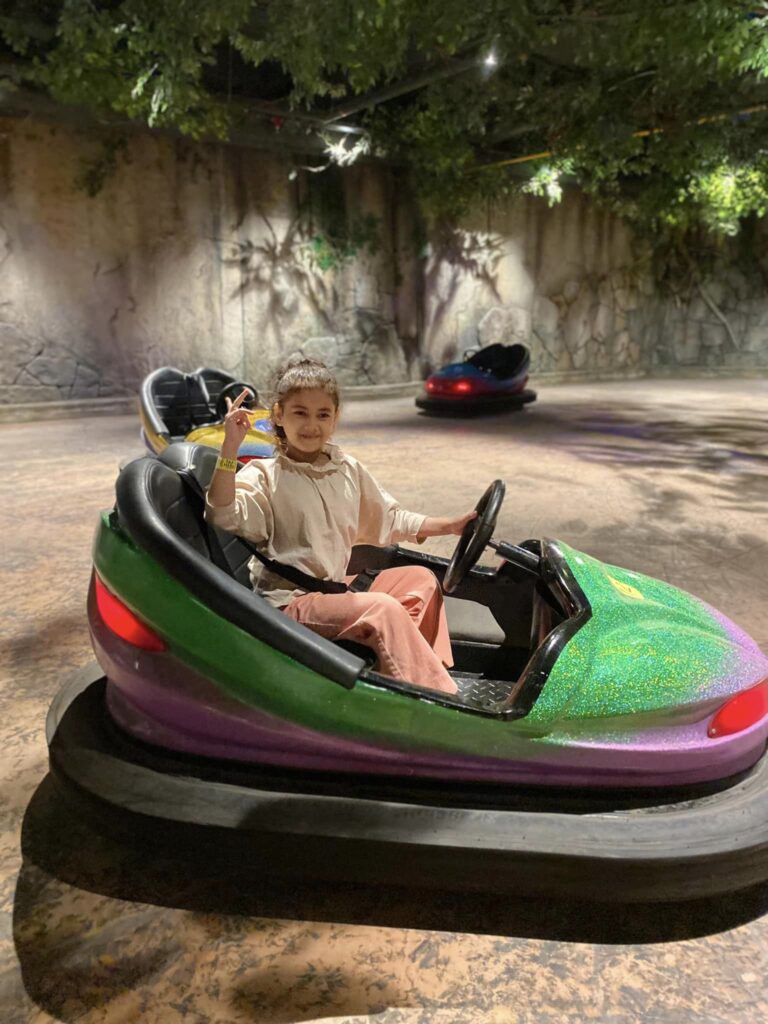 The Fairyland Bumper Car is truly enchanting with its beams that resemble towering trees adorned with charming fairy houses perched on top, inviting both children and adults alike to step into a whimsical world of make-believe and let their imaginations soar.
As you glide through the colorful and vibrant bumper car arena, the air is filled with a symphony of upbeat tunes blasting through hidden speakers, perfectly blending with the infectious sound of children's laughter and the exciting crashes of bumper cars colliding. It's an experience that will leave you feeling invigorated and alive!
2. Unleash Your Playful Side and Dominate the Arcade Games at Village Square Arcade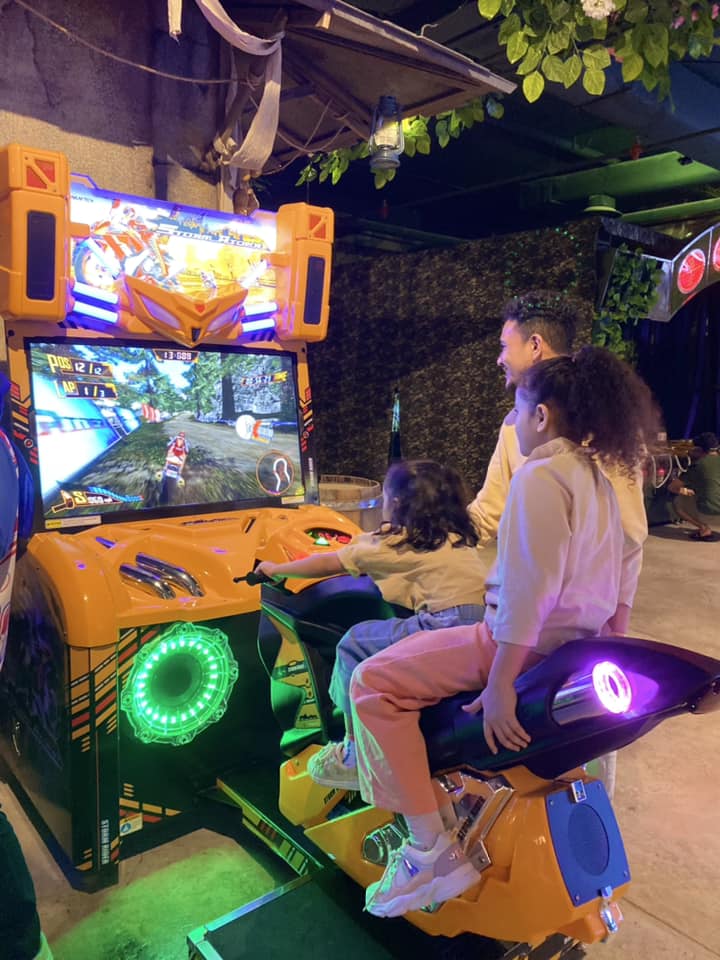 Are you ready to rediscover the carefree joy of childhood and let loose your competitive spirit? Look no further than Village Square Arcade, where a world of endless entertainment and thrilling arcade games awaits!
Get your game face on and challenge your friends or family to a high-stakes showdown in our state-of-the-art gaming center, where the competition is always fierce and the excitement is palpable. Whether you're a seasoned pro or a first-time player, there's something for everyone at Village Square Arcade.
3. Get Your Royal Thrills: Skate like Royalty at Castle Adventure Skate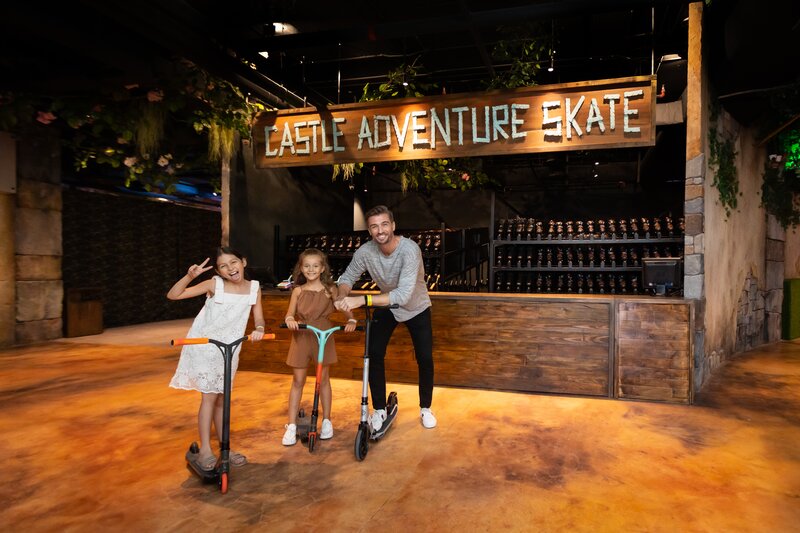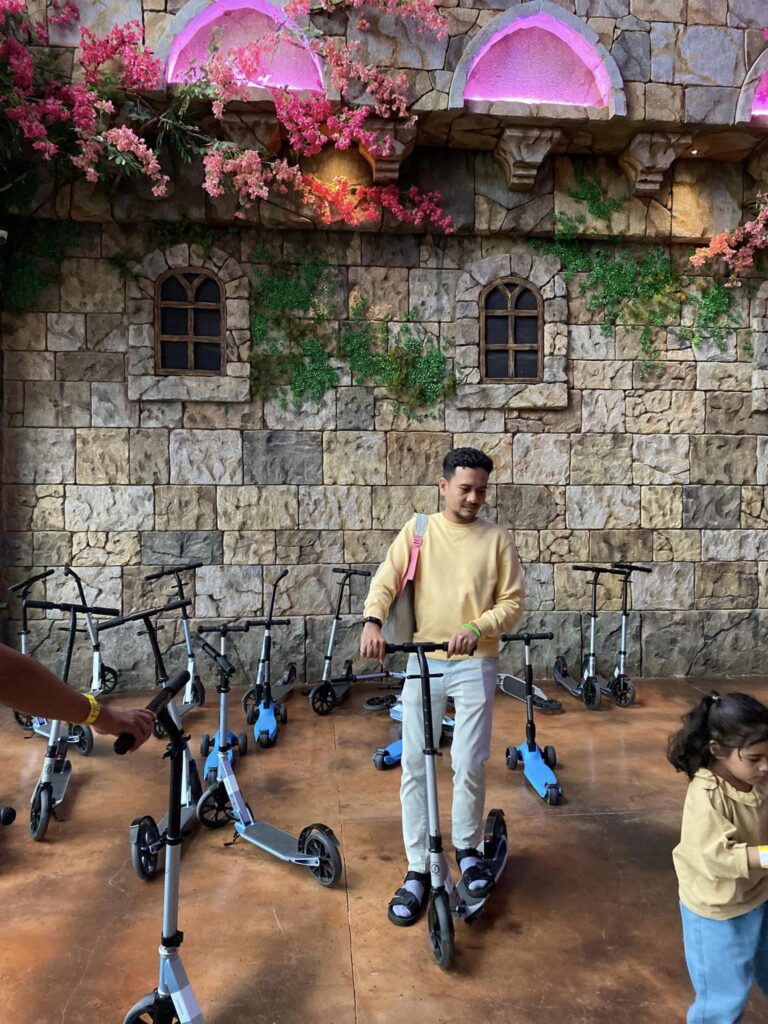 Get ready to experience the ultimate rush of pure, unbridled excitement as you glide freely around Castle Adventure Skate on your trusty roller skates or kick-scooter!
As you make your way to the back of the room, you'll be greeted by a breathtaking panoramic view of Subang, framed by two towering trees with friendly faces that add an extra touch of whimsy to the scene.
But the enchantment doesn't stop there – every inch of the space has been meticulously designed with incredible attention to detail, transporting you to a world of magic and wonder. Rustic castle walls line the perimeter, while towering medieval soldier armours stand at attention, guarding the space.
4. Get Lost in Fun: Discover the Enchanting Forest Escape Playground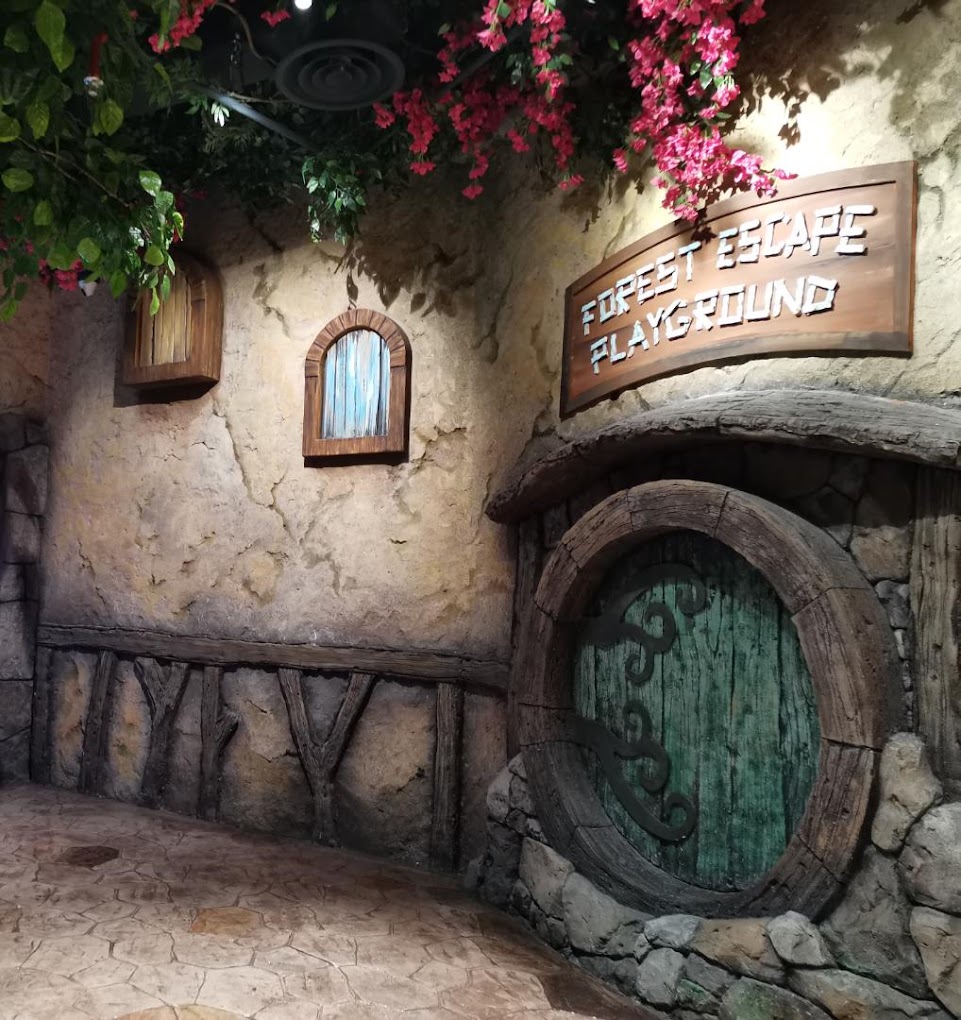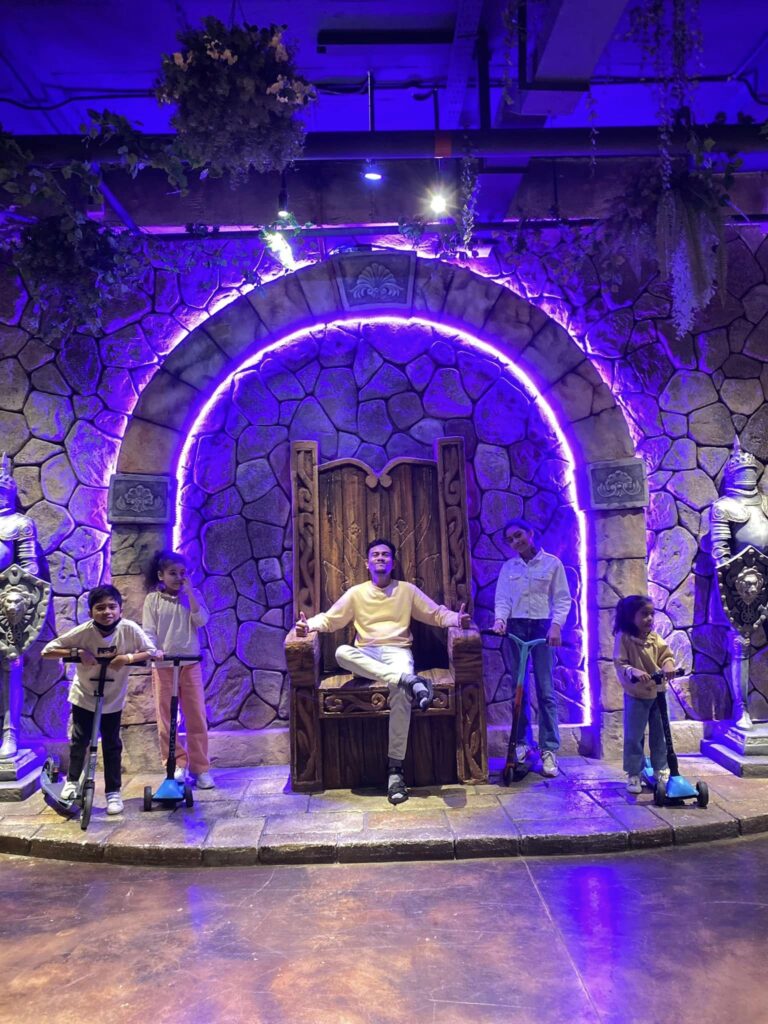 With whimsical treehouses to climb and crawl through, young explorers will be transported to a magical world of make-believe, where their imagination can run wild and their curiosity can thrive at Forest Escape Playground.
And with every daring climb and daring feat, kids will emerge braver and more resilient than ever before – ready to take on whatever challenges come their way.
To get more insight of what's this indoor theme park look like, watch the clips below!
Ticket Prices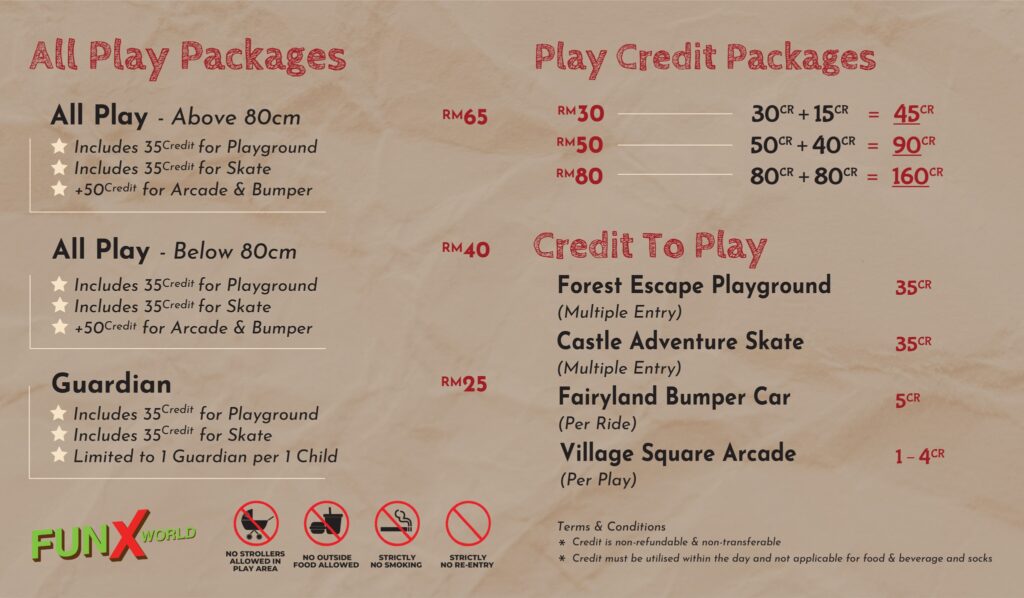 Visitors can play their desired games based on the credits that they want to purchase, from RM30 to RM80, with the advantage to have multiple entry to Forest Escape Playground and Castle Adventure Skate along with Fairyland Bumper Car and Village Square Arcade, per ride and per play respectively.
Fun x World Summit USJ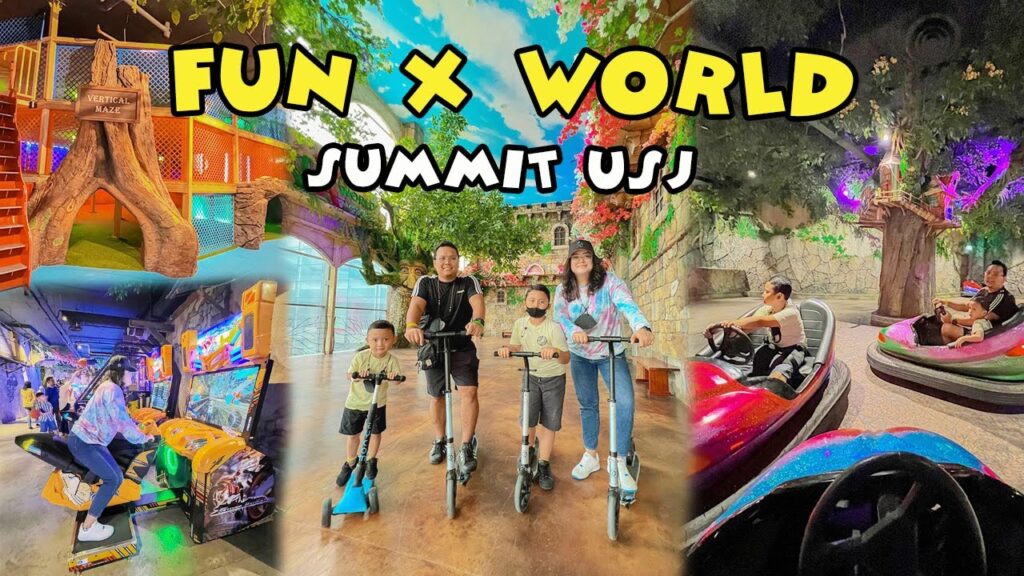 This is the ultimate destination for families seeking adventure, thrills, and endless entertainment under one roof. The state-of-the-art indoor theme park boasts a fantastic environment, a variety of themed play areas, and a range of exciting activities that cater to visitors of all ages.
But it's not just about the fun and games – they're passionate about promoting family bonding through play. Whether you're racing against each other on the go-kart track at Fairyland Bumper Cars, exploring the immersive themed environments, or simply enjoying some quality time together, there's no better place to create lasting memories with your loved ones at Fun X World.
Address
Lot 2.140B Level 2, Summit USJ Mall, Persiaran Kewajipan, Usj 1, 47600 Subang Jaya, Selangor
Operating hours
Thursday – Tuesday, 10am – 10pm
Wednesday, 2pm – 10pm
Contact
017-891 2304 |

[email protected]

Social media
Facebook | Instagram
For more info visit Fun X World's website at https://funxworld.com.