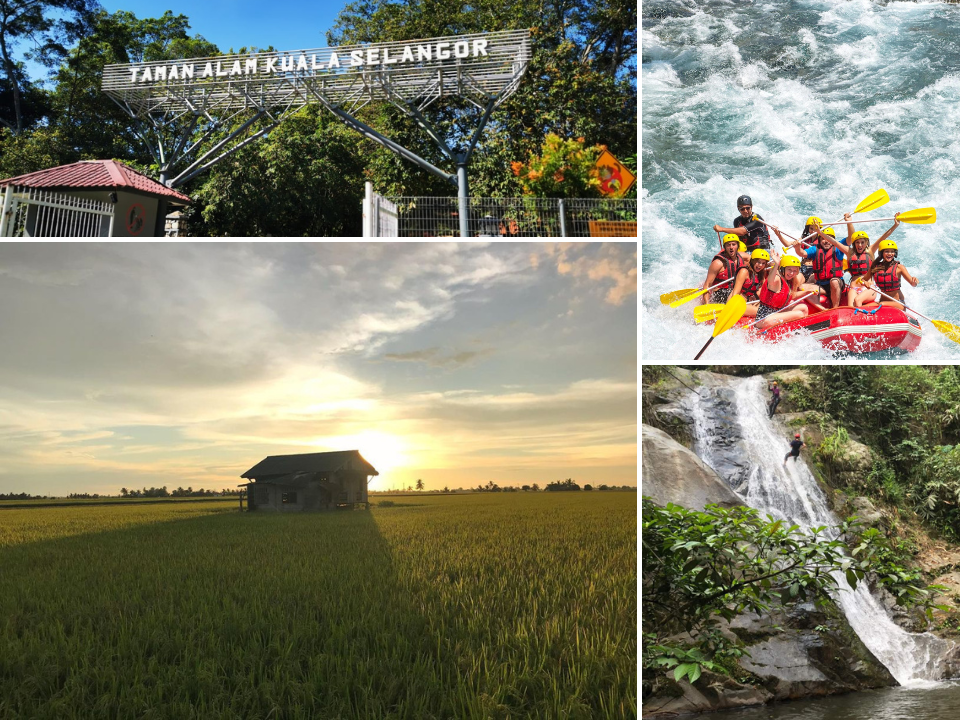 Who says you need to travel far to have fun? For only 1 hour drive, you can relax, unwind and de-stress from the burden and worries of your work life by doing some fun activities in Kuala Selangor. To help you loosen up the stress and burden, we have laid out a few activities that you can do for a weekend trip without travelling far.
Daring & Fun Activities To Do In Kuala Selangor
1. Check Out The Amazing Sekinchan Paddy Fields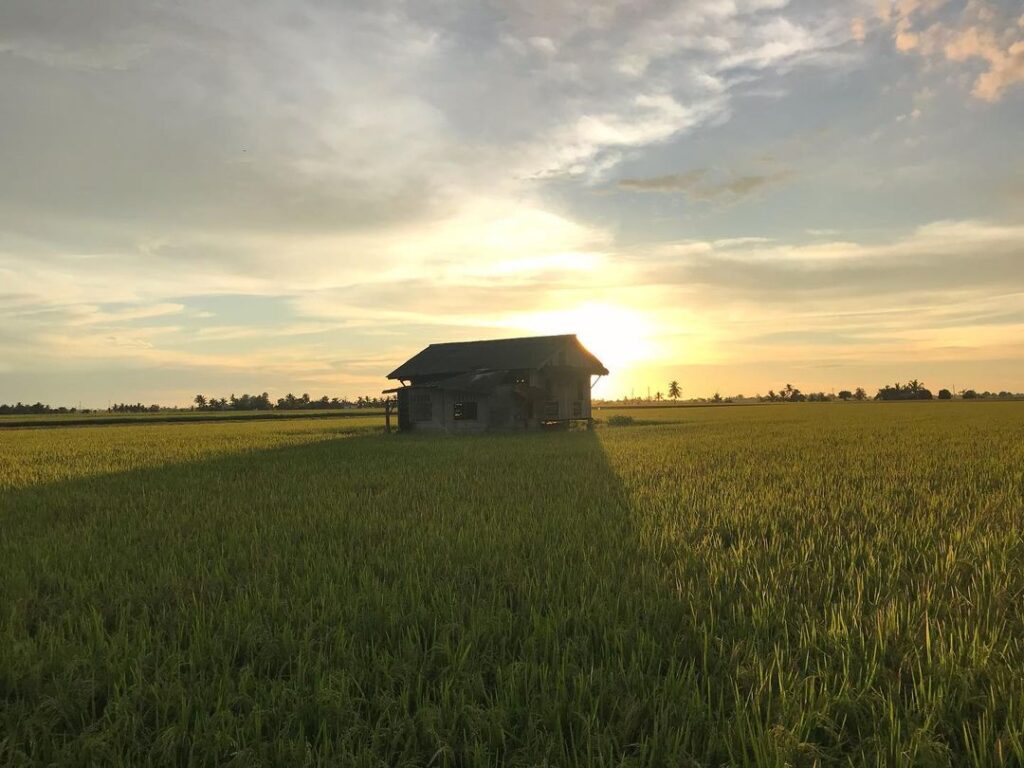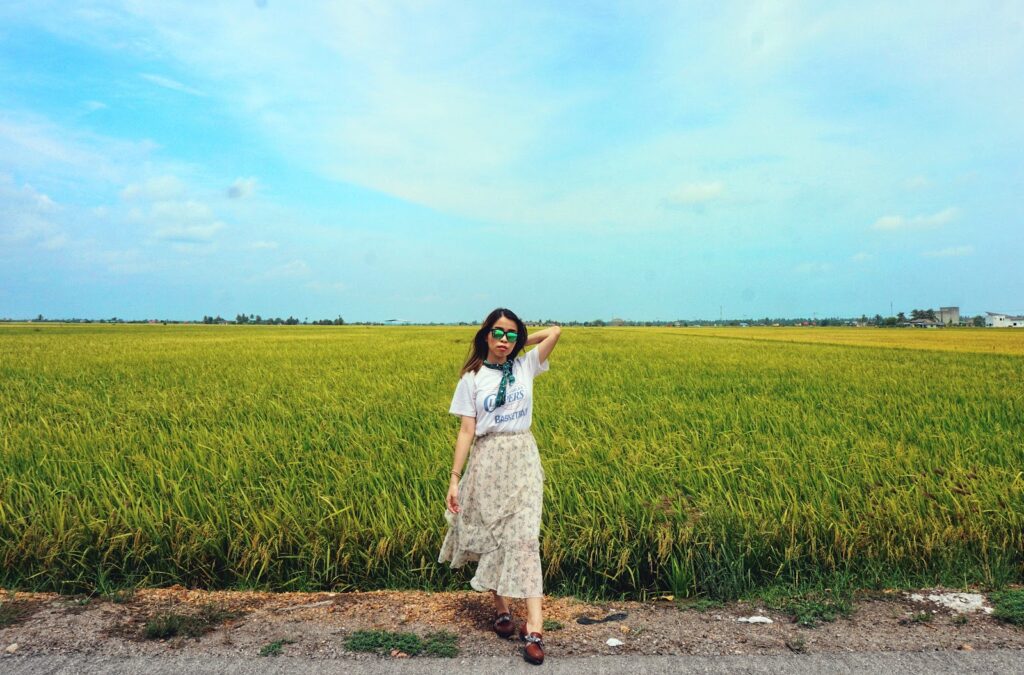 Images via @mohamadaiman95, Snowmansharing & @iam.jeevan
Who says you need to travel all the way to the North of Malaysia to witness paddy fields? As you drive around Sekinchan, it's hard to not notice the rice paddy that is stretched all over Sekinchan. A trip to Kuala Selangor is not complete and perfect without getting some photo activities surrounded with the iconic paddy fields.
Feel the breeze of the wind and reminisce the old simpler days as your body swoon to the breeze and melts away the worries off your shoulder. This place is definitely an escape from the hustling bustling of the city.
2. Travel Back In Time At Ah Ma House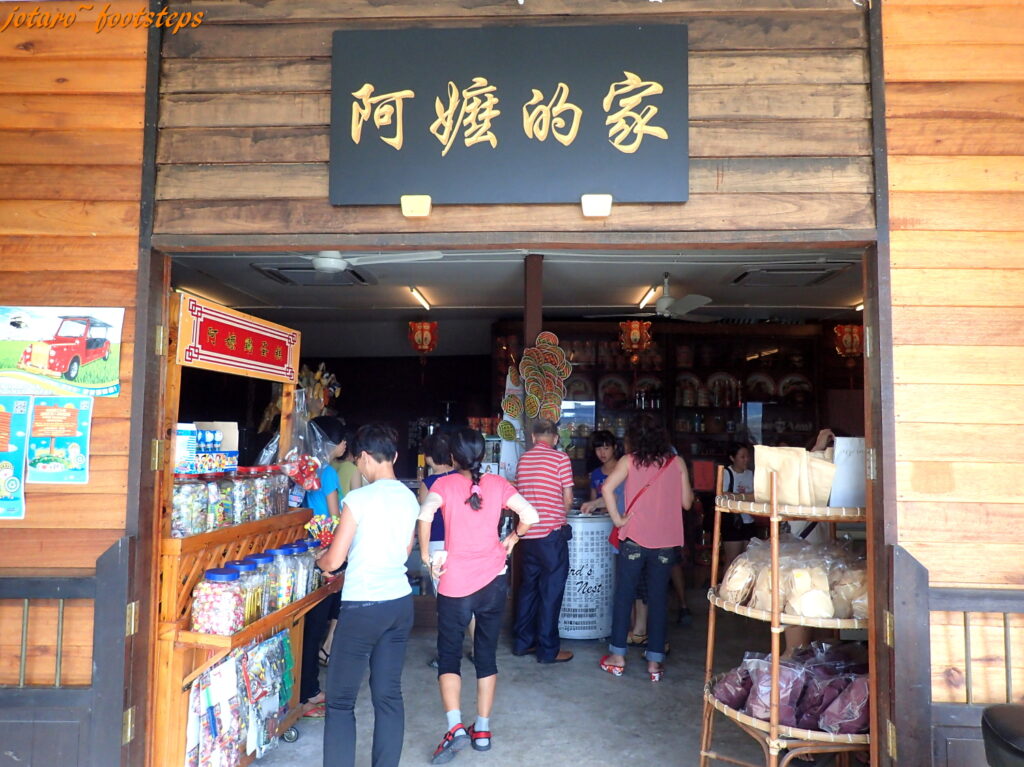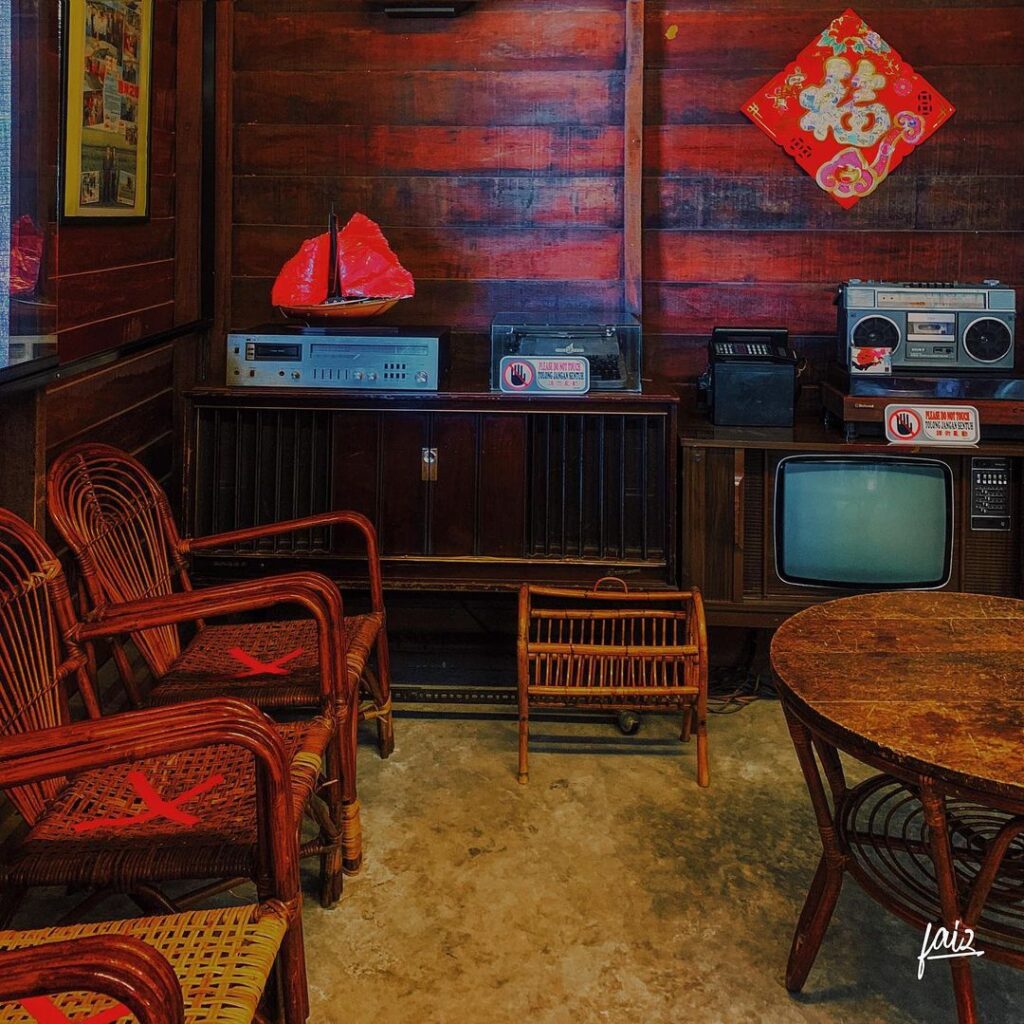 Images via @faizabdullah & Jotaro's Travels
Some of us might miss the old days of our childhood. The simpler days of not worrying about taxes, datelines and commitments. Here at Ah Ma House is like stepping into a time machine as you travel down the memory lane.
From film camera, old televisions that are the size of a mini fridge, you can also try their homemade cookies. Fair warning that you might feel super nostalgic.
| | |
| --- | --- |
| Address | Lot 10376, Jalan Tali Air 5, Pekan Sekinchan, 45400 Sekinchan, Selangor |
| Operating Hours | Monday – Sunday, 10am – 6pm |
| Contact | 014-230 5753 |
| Social Media | Facebook |
3. Hike Up To Sungai Chiling Waterfall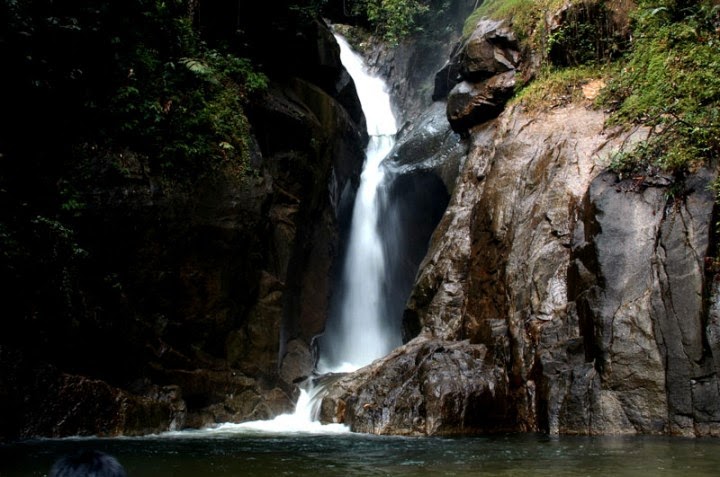 Images via Selangor Travel & The Quantum Singularity
Take a hike towards the Sungai Chiling Waterfall to experience the best of both worlds of fun and relaxing. The Chiling Waterfall is known as one of the most exquisite natural attractions in Malaysia. The forest will be surrounding you and the rush of the waterfalls will play like music in your ears.
4. Paraglide Through The Mountains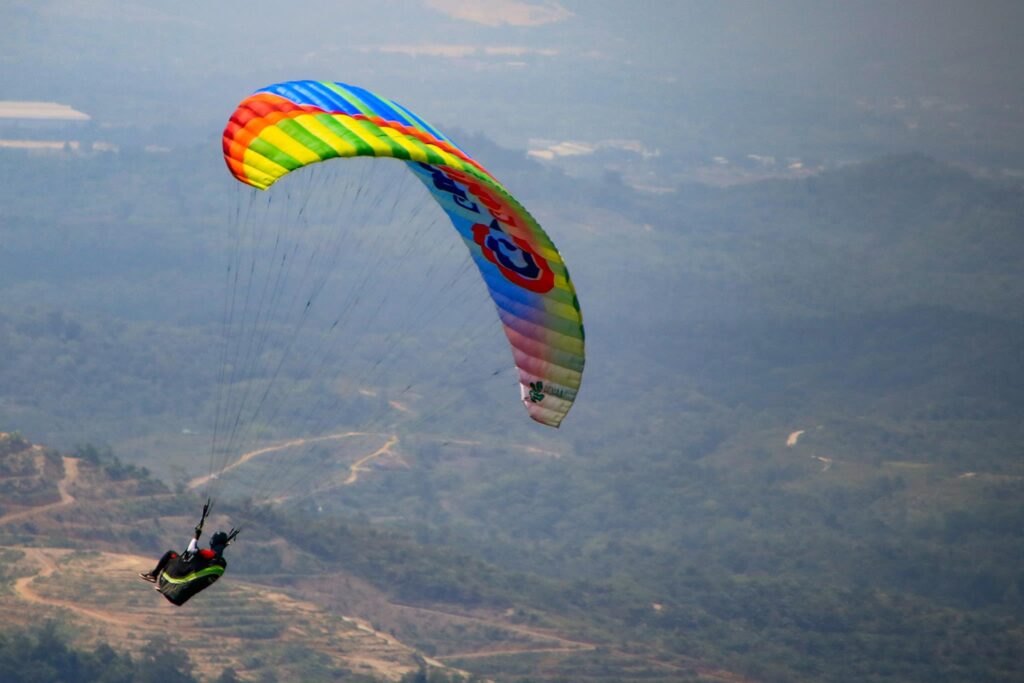 Images via Ticket2u & Adventurist
Dear all adrenaline rush junkies, you might want to try the tandem parachute or also known as paragliding. Don't worry. You will be guided throughout the entire activity while you fly along the mountains with the birds. For 15 minutes, you can enjoy the breeze of the sky while mesmerized with the beauty of the rainforest feasting by your eyes.
5. Sky In The Mirror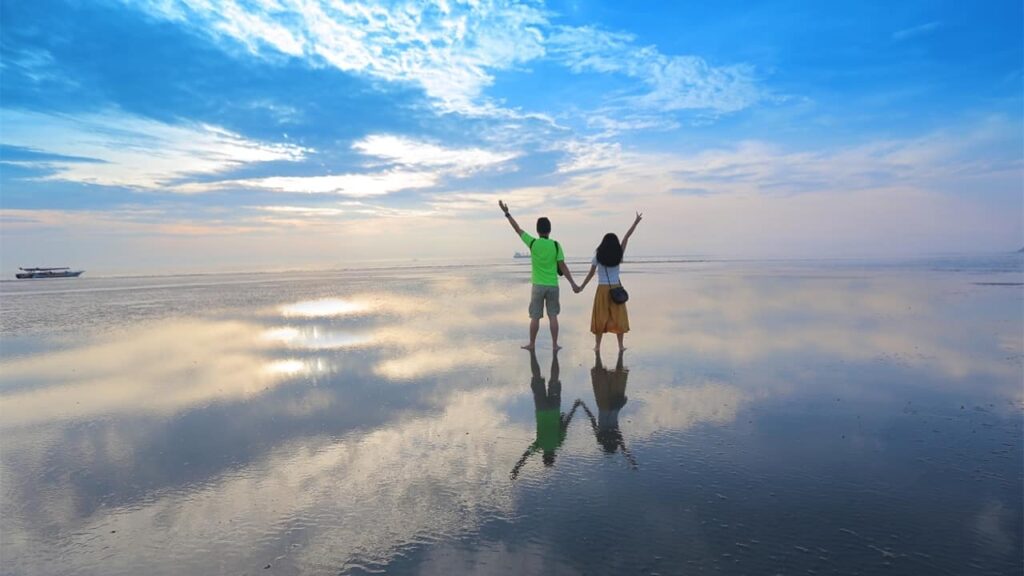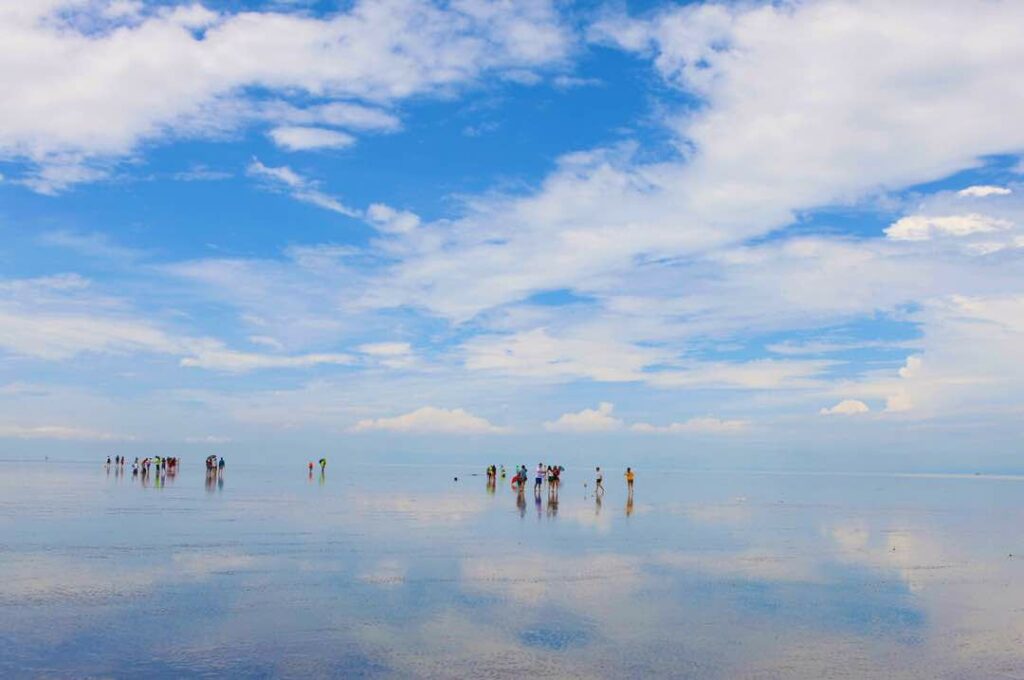 Images via Kuala Selangor & Selangor Travel
This heavenly place is where you can see how the sky meets the earth. This rare phenomenon where the earth became crystal clear is when the river is in a low tide which only lasts for a few hours. The river then reflect the sky resulted in a mirror image of the sky. Here is where fellow tourists, locals and foreigners, get epic and impressive photos.
To get there, we recommend you to book a tour with Sky Mirror World Trading.
Category
Malaysian
Non-Malaysian
Package Include
Normal Day Trip
RM65
(Children)

RM80
(Adult)
RM90
(Children)

RM100
(Adult)
Round trip boat transfer
Insurance
Photography service
Jetty's facilities
Mineral water
Special Sunset Tour
RM65
(Children)

RM80
(Adult)
RM90
(Children)

RM100
(Adult)
Round trip boat transfer
Insurance
Photography service
Jetty's facilities
Mineral water
6. Visit One Of The Largest Colonies Of Fireflies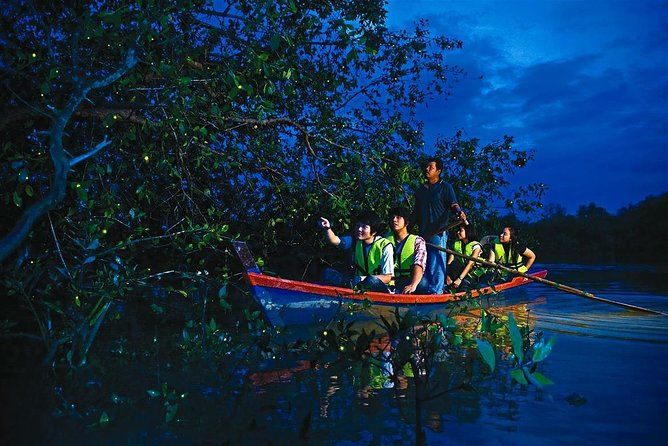 Images via Viator
Here in Kuala Selangor, you can hop on a boat and cruise down the Selangor River to pay a visit at one of the largest colonies of fireflies in the world. Be prepared to be mesmerized and amazed with the magical sight. Some would describe it similar to the Christmas tree being light up with fairylights.
It is serene and quite. No sounds of cars honking or constructions. Only the sound of the crickets, water of the river splashing and the night breeze whooshing.
Check out these places that provide a full tour of the firefly.
Address
Operation Hours
Prices
Contact
Kampung Bukit Belimbing Firefly Park Resort

Jalan Haji Omar,
Kampung Bukit Belimbing,
45000 Kuala Selangor, Selangor
Monday – Sunday,
7.45pm – 10.30pm
RM9/pax
(Child)

RM16/pax
(Adult)
013-388 6310
Kampung Kuantan Firefly Park

Jalan Rawang,
45000 Kuala Selangor,
Selangor
Monday – Sunday,
7.45pm – 10.30pm
RM50/boat
(Max. 4 person)
03-3289 1439
7. Night Sightseeing Of The Blue Tears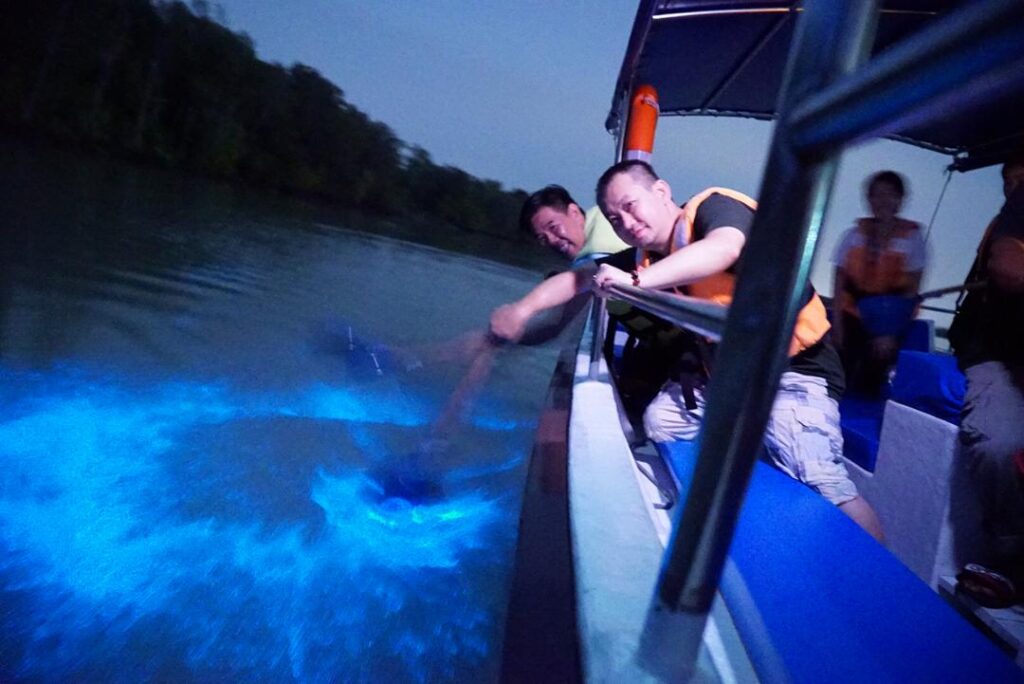 Images via Wonderfly
Apart from the fireflies, you may also do some sightseeing activities of a natural phenomenon that happens on a beach here in Kuala Selangor. This phenomenon is rare sightseeing and only happened in night when the water motion is disrupted by the motion of Dinoflagellates.
These clusters or algae produce a glowing light in the color of blue that only can be seen at the seashore or on the surface of the water. For the best experience, you can take a boat at night and ride around the sea to witness this natural phenomenon.
To book your tour, you can do so through Wonderfly's website. However, do take note that the best time to visit the blue tears are during the first 3 days of the month of the lunar calendar.
Address
Sky Mirror Jetty (Departure point),
Jalan Sultan Mahmud,
45000 Kuala Selangor, Selangor
Operating Hours
Monday – Sunday, 8pm – 10pm
Prices
RM23
(Malaysian Child)

RM28
(Malaysian Adult)

RM40
(Non-Malaysian Child)

RM50
(Non-Malaysian Adult)
Contact(s)
012-343 2971
012-344 5033
8. Feed Some Sea-Eagles
Images via Kuala Selangor & KKDay
Did you know that you can do some feeding activities for sea-eagles here in Kuala Selangor? Some might know that this activity can only be done in Langkawi. But for just an hour drive, you can experience the same thing at Kuala Selangor.
Indeed you have to get on the boat with other tourists and the tour guide will bring you into the sea and between the small islands to a place where flocks of sea-eagles live. Prepare to be amazed on how the sea eagles catch the food mid-air.
To book a tour, click here.
Address
Jeti Sky Mirror Kuala Selangor, Jalan Sultan Mahmud, 45000 Kuala Selangor, Selangor
Operation Hours
Monday – Sunday, 5pm – 6.30pm
Prices
RM25
(Malaysian Child)

RM30
(Malaysian Adult)

RM50
(Non-Malaysian Child)

RM60
(Non-Malaysian Adult)
Contact(s)
010-7785 555
019-3809 722
010-5091 007
9. Stroll Around Kuala Selangor Nature Park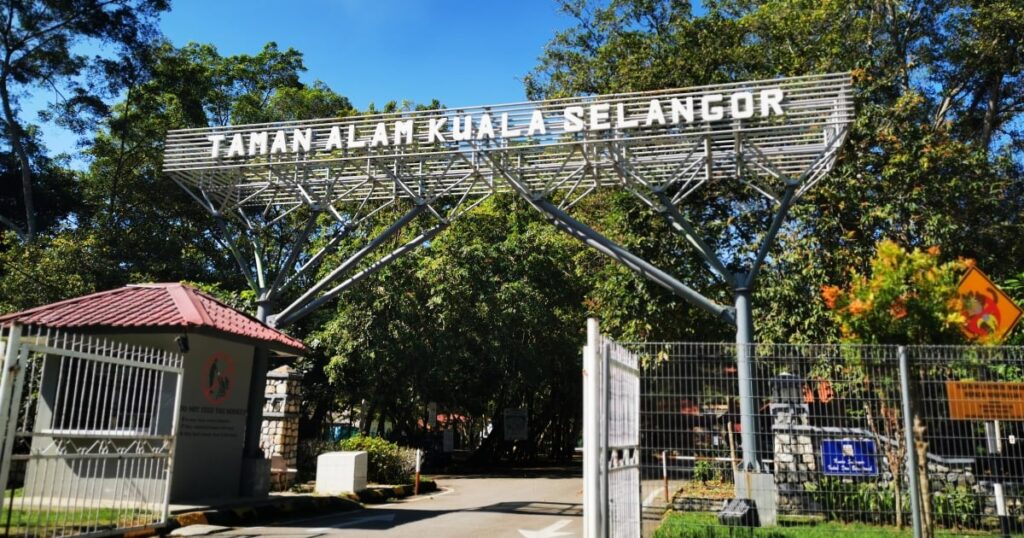 Images via New Strait Times & Selangor Travel
Stretched out and do some walking activities around Kuala Selangor Nature Park to witness the beauty of Malaysia's flora and fauna diversity. Managed under the Malaysian Nature Society, this nature park is well preserved from being damaged.
Here you can go for bird watching as this nature park is home to a large number of bird species. As you walk further into the park, you may came across birds such as milky storks, herons, primates and long-tailed macques. Make sure to bring along your binoculars and climb up the observatory tower to look at the birds and view of the nature park.
Do visit Putrajaya Wetlands Park to experience the similar attractions!
Address
Jalan Klinik, Kuala Selangor,
45000 Kuala Selangor,
Selangor Darul Ehsan
Operating Hours
Monday – Sunday, 9am – 6pm
Prices
Free
(Children)

RM1
(Student)

RM2
(MNS Members)

RM2
(Senior Citizen)

RM4
(Adult)
Contact
03-3289 2294
Social Media
Instagram | Facebook
10. White Water Rafting Kuala Kubu Baru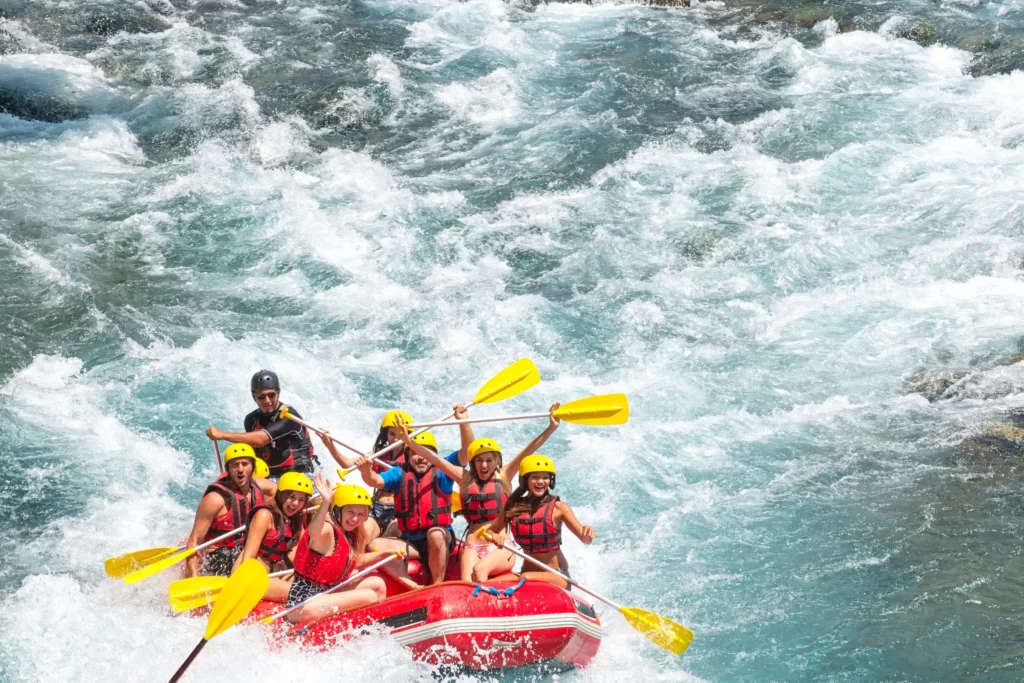 Images via Trillophilia & Viator
If you are going for a weekend trip with your friends, water rafting in Kuala Selangor is one of a must-do activities. This activity is great for not only creating fun memories but to also bond over with your friends of some scream of joy and laughter filled with tears.
Worry less, you will be guided with friendly experts who knows how to play around yet making your safety as their priority. Have an adrenaline filled day by booking your trip here.
Keen to do more daring activities? Take a look at this list of extreme activities in Klang Valley!
Address
Xventure Mind
No.1032,Kampung Jelutong Tambahan, 44100 Kalumpang, Selangor Darul Ehsan
Price
RM175/pax
(Minimum 5 person)
Contact
012-4653307
We hope this list will help you to plan your next weekend trip out of the city to the attractions in Kuala Selangor. Relax, unwind and escape the city by visiting these locations to ease the burden off your shoulders. Have fun!