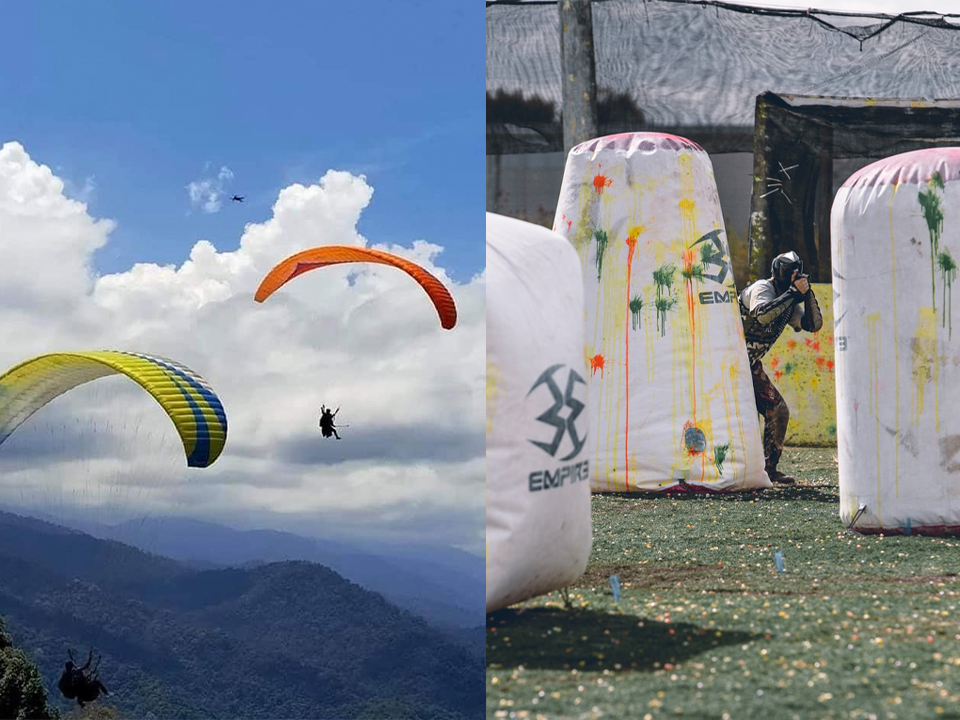 Klang Valley is a hotspot for extreme sports. If you like to do something wild, fun, and out of the ordinary, here are the top extreme sports that you can consider doing in Klang Valley.
1. Paragliding
Paragliding is a recreational activity in which the pilot flies a light, foot-launched paraglider. This is an extreme sport suitable for those who are seeking to take things to another height.
Paragliding in Klang Valley:
KKB Paragliding Park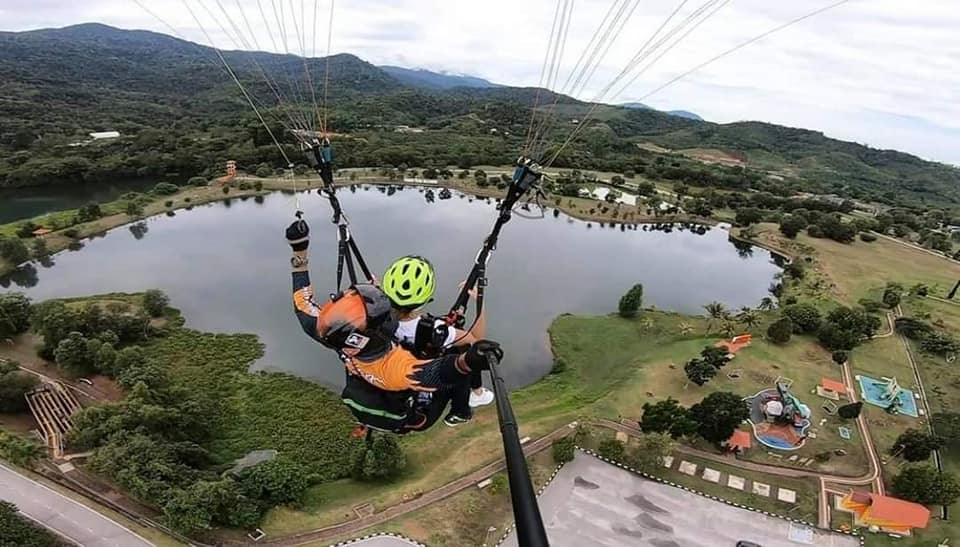 Price: RM250
Operating hours: 9 am – 6 pm
Location: Taman Millenium Sports Complex, Jalan Ampang Pechah, 44000 Kuala Kubu Bharu, Selangor
Contact: 019-219 1144 | Facebook | Instagram
2. Go-Kart
Go-kart is a small engine racing sport where drivers drive karts on a paved, oval track.
It is very similar to automobile racing, but the go-karts are low to the ground and can be used on all surfaces. If you love speed, this is for you.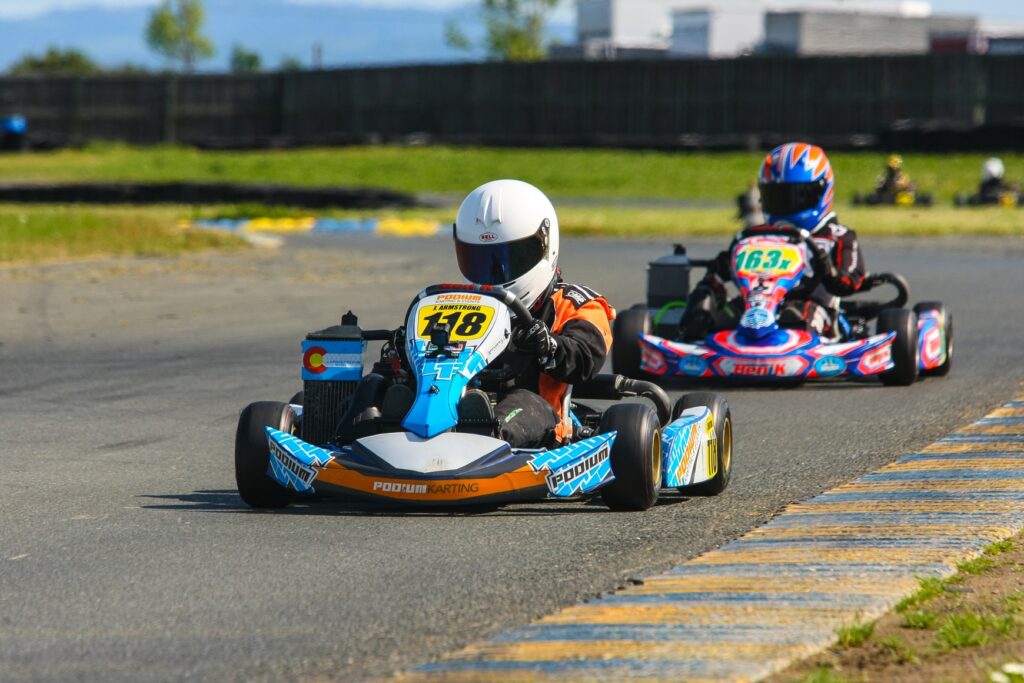 Go-kart tracks in Klang Valley:
Check out this article for a collection of popular Go-kart tracks in the area:
3. Paintball
Best for a group of friends. Paintball is a game where teams of players compete in a variety of games, typically involving elimination.
A game is usually started with each player shooting at the opposing team with paintballs and using other items to identify and mark targets. Players can use either disposable one-time use paintball markers or reusable pump paintballs. You might go home with bruises as this is somewhat a 'gunshot'.
Paintball in Klang Valley
Canyon Paintball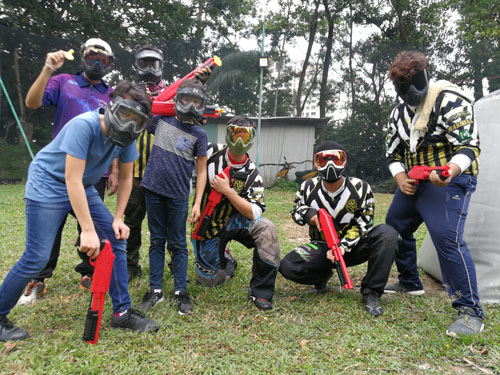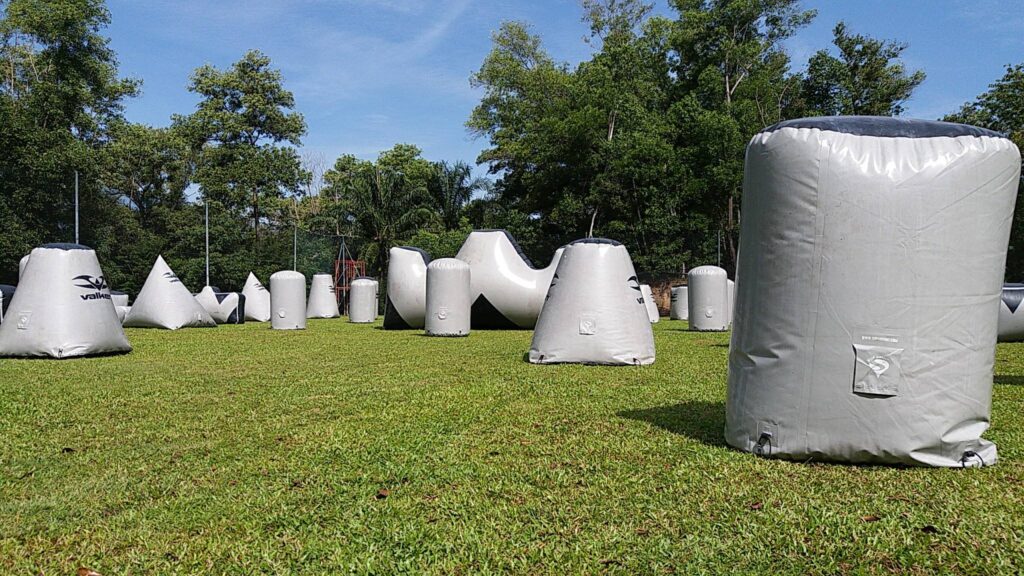 Price: RM120 per pax (500 pellets & 1 pod) | RM160 (1000 pellets & 2 pod)
Operating hour: Saturday & Sunday 9 am – 5 pm
Location: Changkat Bukit Utama, Bandar Utama, 47800 Petaling Jaya, Selangor
Contact: 012-201 3454 | Website | Facebook
4. ATV
All-terrain vehicles, or ATVs, are four-wheeled motorized vehicles designed for both on and off-road use.
An all-terrain vehicle (ATV) is a vehicle that can go off-road, or through rough terrain. It is typically powered by an engine and has four large tires. It is a popular recreational activity for those who love adventure riding on rough and bumpy roads.
ATV ride in Klang Valley:
Rinching ATV Adventure Park
Price: From RM35
Operating hours: 9 am – 7 pm
Location: Jalan Sungai Lalang, Kampung Sungai Pening, 43500 Semenyih, Selangor
Contact: 012-684 0556 | Facebook | Instagram
5. White Water Rafting
There are many reasons to go white water rafting. Many people say that it's a ton of fun and a great way to relax! Although it might be a little bit difficult for first-timer, it's worth the try as it is one of the most popular sports Malaysians love.
White water rafting in Klang Valley
Whitewater Rafting Kuala Kubu Bharu Selangor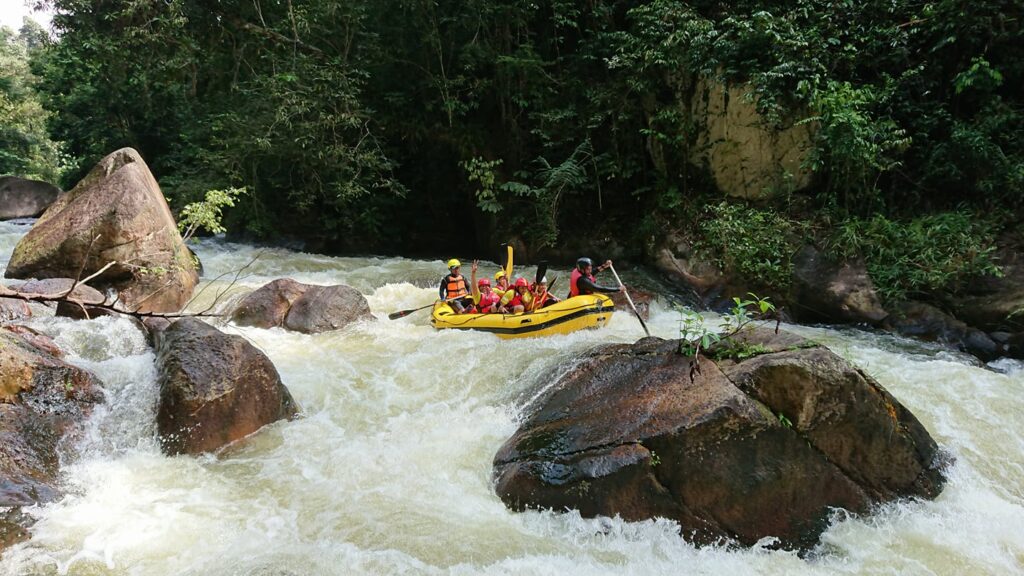 Price: RM175
Location: No.1032, Kampung Jelutong Tambahan, Pekan Kuala Kubu Bharu, 44100 Kerling, Selangor
Contact: 012-465 3307 | Website | Facebook
Note: All prices stated may vary.
More fun activities in Malaysia: