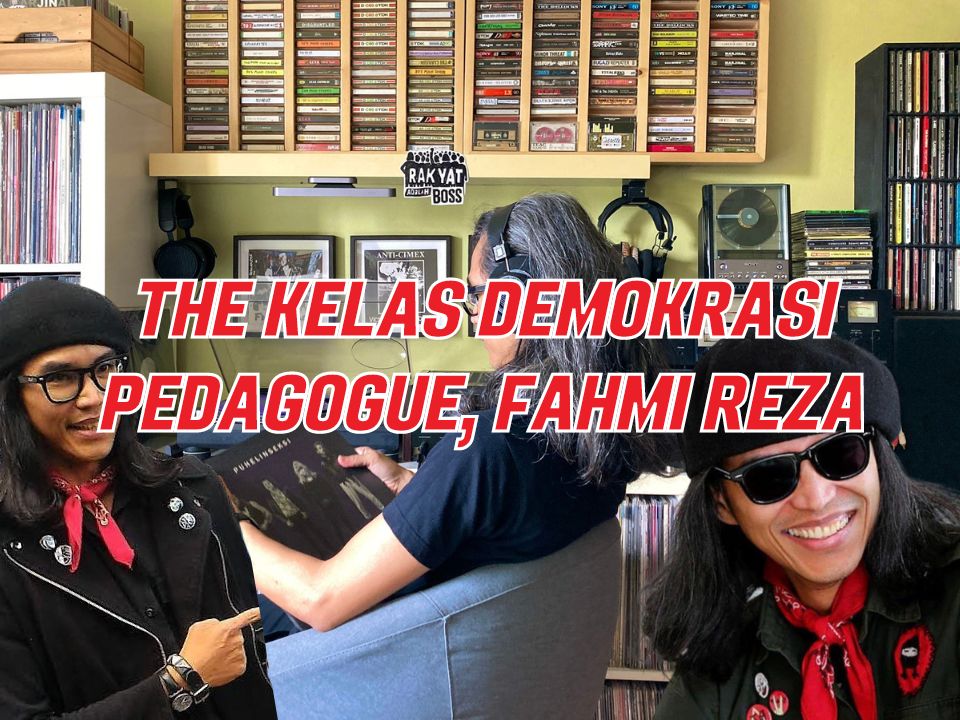 Looking at how Malaysia's politics has progressively improved and matured during the previous PRU 15 happened this year, we have an individual to thank. Fahmi Reza, the Kelas Demokrasi pedagogue deserves the spotlight. Together we explore and know more about this figure and what he had done in raising parliamentary democracy with constitutional monarchy system awareness.
About Fahmi Reza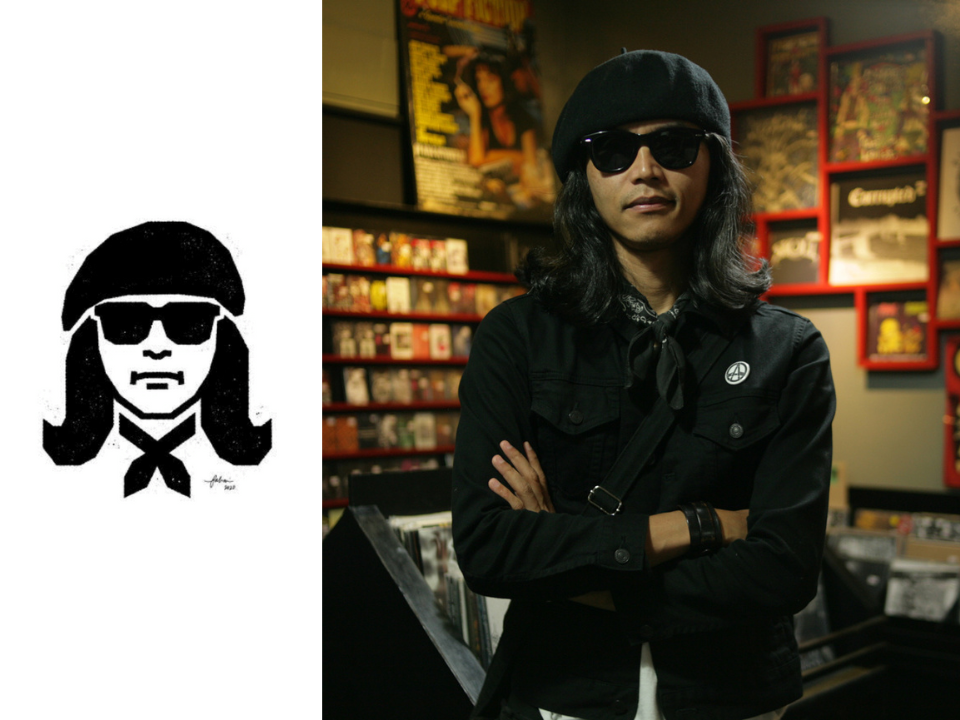 Mohd Fahmi Reza bin Mohd Zarin is a self-taught graphic designer and design activist based in KL. He has been openly critical of the Malaysian government through his art and activism, raising solid awareness of speech freedom in this country.
Explaining his true intention, Fahmi Reza said:
For the past 20 years I have produced hundreds of political graphics on various social and political causes, and also challenged the nation's official history through my documentary film "10 Tahun Sebelum Merdeka", theatre performances and public lectures on forgotten historical struggles. I'm committed to combining art, activism and politics to explore the role of art and design in movements for social change.

Fahmi Reza, Kelas Demokrasi Pedagogue
During the past PRU 15, he has given his all in educating Malaysians on how the voting process works. His targeted audience were mostly young or first-time voters following the implementation of lowering the voting age to 18 years old (Undi18).
Kelas Demokrasi : Personal Contribution to Malaysia's New Political Landscape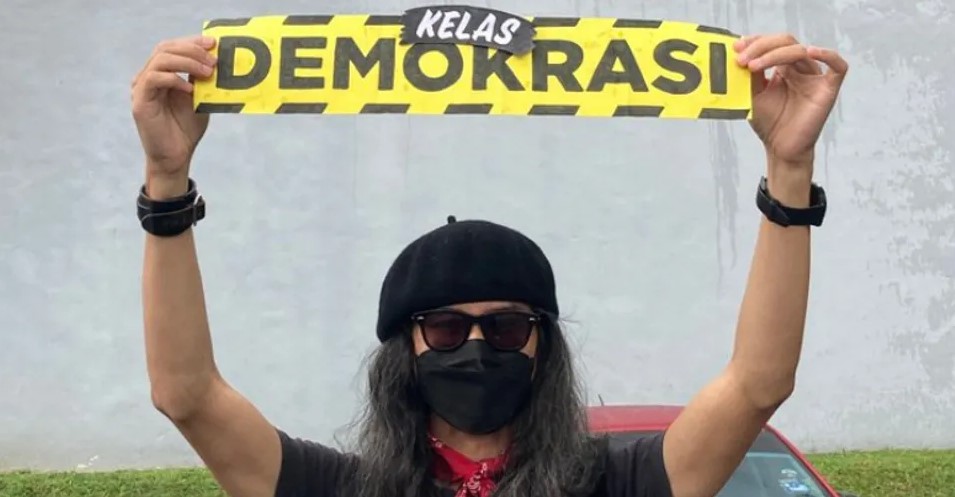 Fahmi Reza single-handedly brought political literacy to thousands of youths and university students nationwide through Kelas Demokrasi. Not limiting his effort in reaching audiences, he held a physical class, as well as online classes via Tik Tok live streams.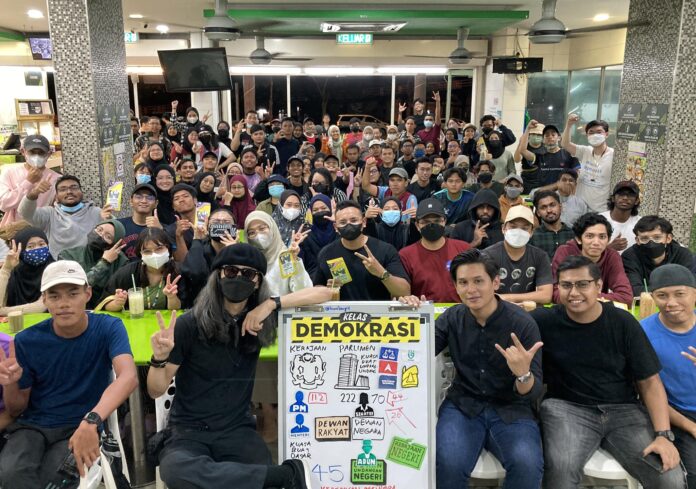 The topics he touched are all basic knowledge that Malaysians should know before electing or voting for a candidate. They are all unbiased and neutral, at the same easy to be understood. Considering how complicated and confusing politics can be, Fahmi Reza's approach can be concluded as the simplest and effective way in reaching young voters.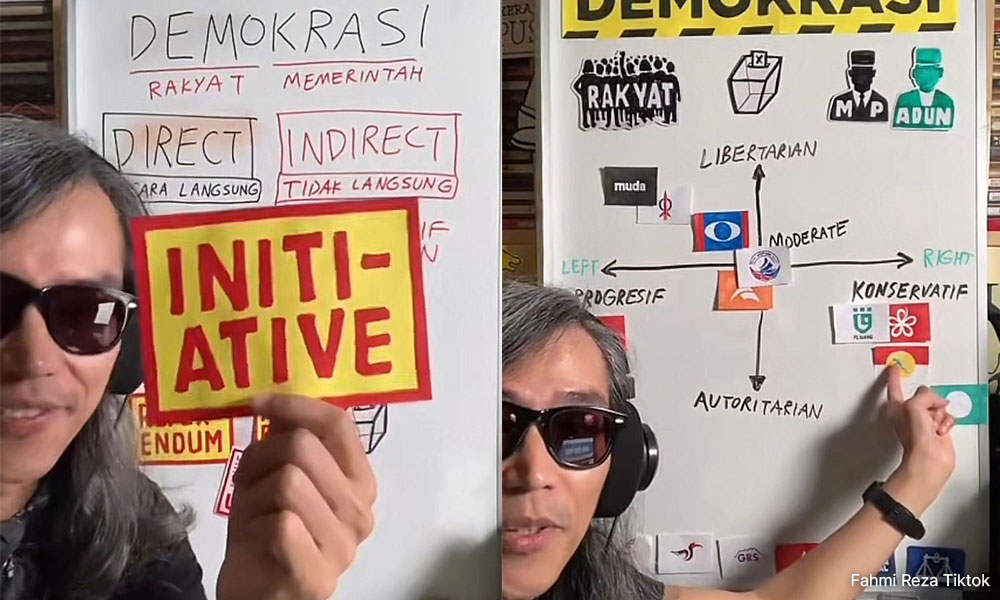 The Tik Tok live streams welcomed questions from watchers and the clips to it later were posted on his other social media platforms such as Instagram and Twitter.
Unfamiliar topics in Malaysia's political landscape such as hung parliament, unity government, or even basic facts about the law-making were all explained precisely.
Changes especially the transition period are not easy and for committedly trying, Fahmi Reza deserves our respect. Malaysia is moving forward politically and major part of it is credited to this amazing individual.
To know more about Fahmi Reza and his Kelas Demokrasi, kindly visit his Instagram, Twitter, and Tik Tok.
More to read related to Malaysia's politics: