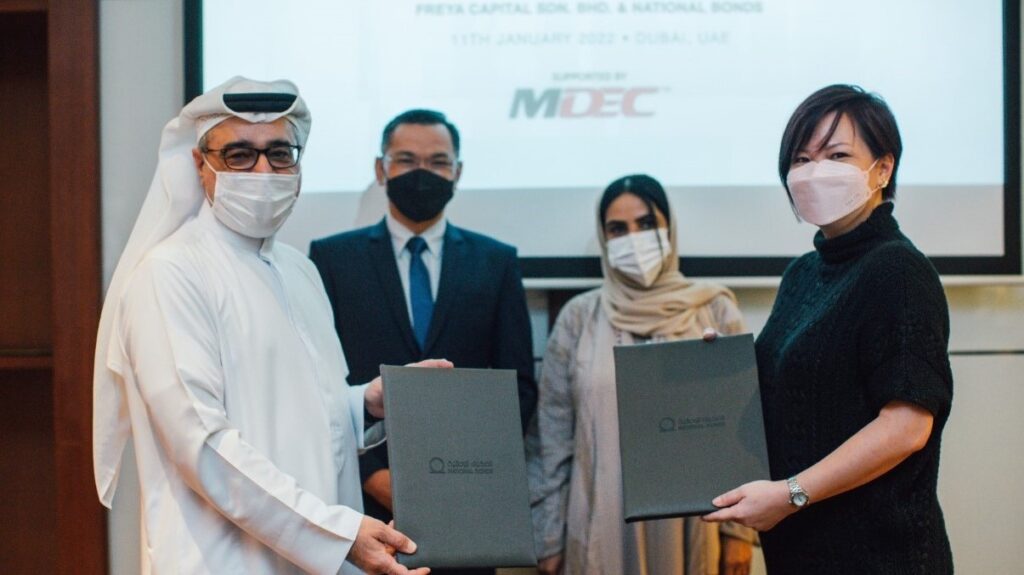 Last month marked the opening of a new set of doors for the growth of the Islamic digital economy in Malaysia as the Malaysian tech startup Freya Capital Sdn. Bhd. has successfully signed a Memorandum of Understanding (MoU) with the United Arab Emirates' (UAE's) National Bonds during the Expo 2020 Dubai. National Bonds is a private joint stock shareholding company that is under the wings of the Investment Corporation of Dubai, the Dubai government's investment arm.
Significance of the Agreement
The signing of the MoU will facilitate the Al Manassah sukuk trading platform solution in Malaysia and Southeast Asia. Al Manassah is a digital investment tool by National Bonds. The specialty of the tool is that it can be customised to meet specific requirements of a region's financial institutions. Plus, it serves to address the gap in user-friendly and secure Shariah-compliant financial products within the Islamic financial market. It also adheres to Islamic financial guidelines and supports liquidity management through its efficient portal to potential partner government institutions and financial institutions in the region.
The National Bonds-Freya partnership is a powerful combination, bringing together deep skills in business and technology strategy. We are confident that this will help accelerate the growth of the Islamic digital economy not just in Malaysia but also in Southeast Asia to enhance and improve access to finance and the efficiency of markets.

Amelia Tan, Founder and CEO of Freya Capital
Malaysia Digital Economy Week Met With Success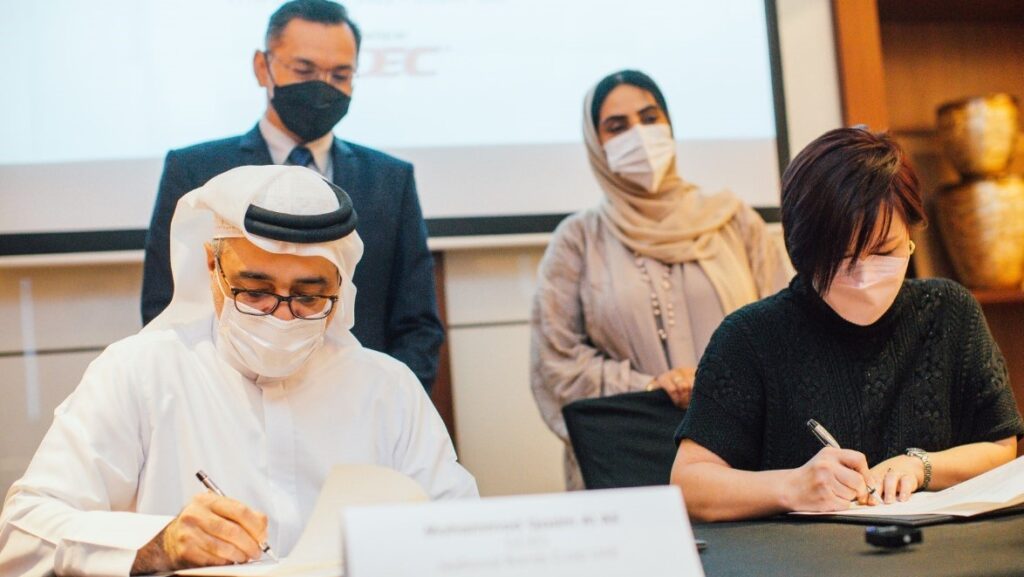 The MoU was signed during the Malaysia Digital Economy Week, which was held at the Malaysian Pavilion of Expo 2020 Dubai from 9 to 15 January 2022.  A delegation of 22 Malaysian tech companies was led to the world expo by the Malaysian Communications and Multimedia Ministry (KKMM) together with Malaysia Digital Economy Corporation (MDEC), Malaysia's lead digital economy agency. Freya Capital was a part of this delegation.
MDEC is proud to have supported this partnership between Freya Capital and National Bonds. Their collaboration will no doubt bring further innovation and growth to Malaysia's Islamic FinTech sector and further elevate Malaysia's status as the digital hub of ASEAN. We look forward to seeing how this powerhouse duo will transform the Islamic digital economy of the region.

Mahadhir Aziz, CEO of MDEC
The Malaysia Digital Economy Week at Expo 2020 Dubai has garnered RM1.295 billion worth of qualified trade and investments to Malaysia. To understand more about MDEC's Digital Economy initiatives, visit their website here or follow their social media either on Facebook or Twitter.