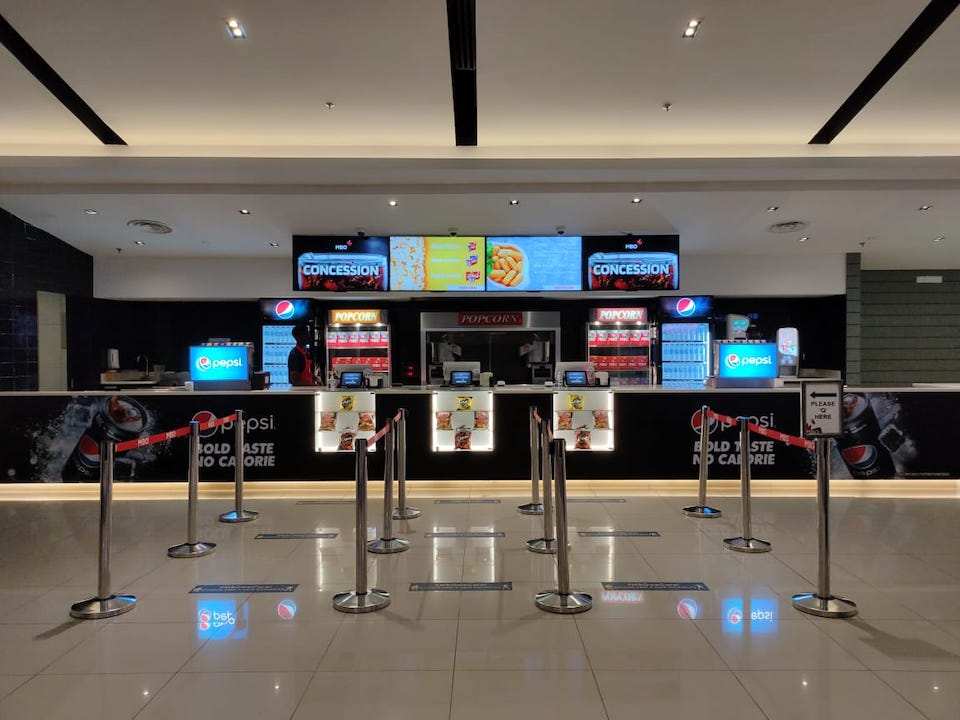 Bringing consumers delight as they once again start enjoying the movie theatre experience, Etika Sdn Bhd ("Etika"), one of Malaysia's leading halal beverage manufacturers has signed a partnership with MBO Cinemas on 5th January 2022. Meant to perfectly complement one's buttery popcorn, consumers will now be able to excite their taste buds with chilled beverages Etika has to offer, each time they go to MBO Cinemas.
Etika beverage at MBO Cinemas
The partnership will entail MBO Cinemas to be the only movie theatre chain in the country to offer consumers Etika products as a choice of beverage. The strategic partnership allows consumers to be able to indulge in drinks including:
Pepsi
Mountain Dew
7UP
Mirinda
Lipton Ice Tea
Pepsi Black
With this partnership in place, consumers can enjoy their favourite Marvel or Will Smith movie in the company of their favourite beverages and snacks, as long as they visit MBO Cinemas.
At Etika, we are always looking to offer our consumers experiences that they can thoroughly enjoy and our partnership with MBO Cinemas allows us to do just that. With the pandemic, many of us have missed going to the cinema with friends and enjoying popcorn and refreshing drinks while we immerse ourselves with our favourite on-screen characters. Through this partnership, we hope we are able to bring more value to our customers and make this experience more memorable for them.

Yee Pek Kuan, Vice President of Marketing at Etika Sdn. Bhd.
Etika's refreshing beverages will be placed in 8 outlets of MBO Cinemas across the country, allowing Etika to strengthen its national footprint and continue to lead in the FMCG sector.
Etika Sdn Bhd is the official bottler for PepsiCo in Malaysia. The company markets and distributes some of PepsiCo's global brands such as Pepsi, Tropicana, Mountain Dew, Revive Isotonic, Mirinda, 7UP, Lipton Ice Tea, Gatorade, Sting and Evervess, as well as Kickapoo (a Monarch trademark) and its own range of products which include WONDA Coffee, Goodday Milk, Calpis, Dairy Champ, Hijrah, Chill Asian Drinks and Bleu.
For more information, please visit http://www.etikaholdings.com/brands.
So, what are you waiting for? Pick your movie nights at an MBO cinema near you and enjoy a chilled movie with your favourite Etika beverages!