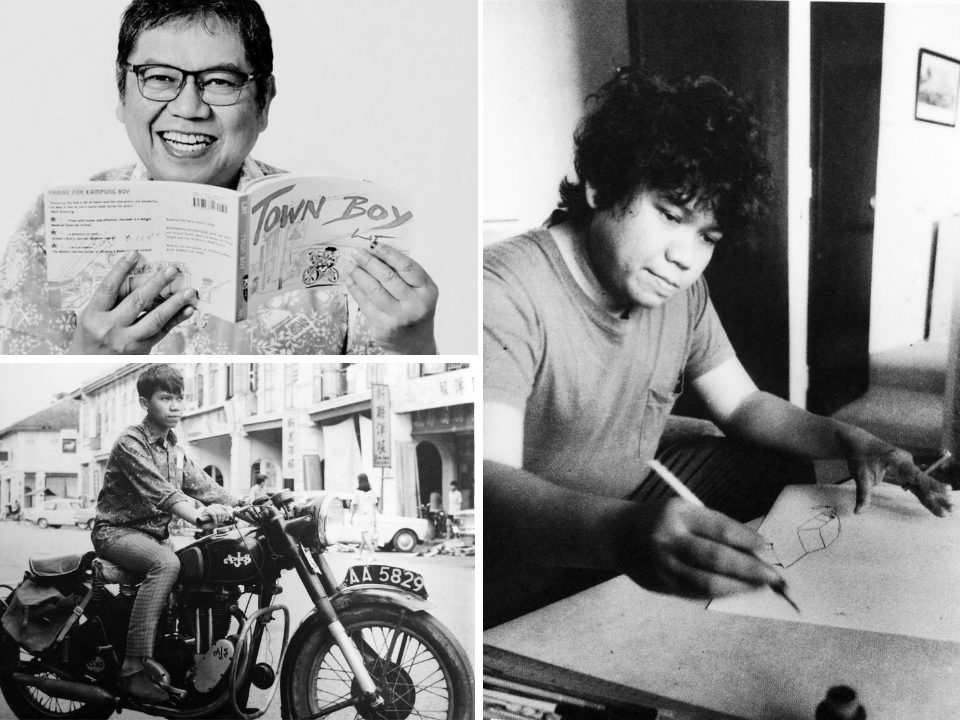 Datuk Lat is known and celebrated by many as one of Malaysia's iconic cartoonist who contributed his ideas to arts. Over the course of his years as cartoonist, Datuk Lat has published over 25 volumes of cartoons.
Datuk Lat, A Malaysian Cartoonist & Cultural Icon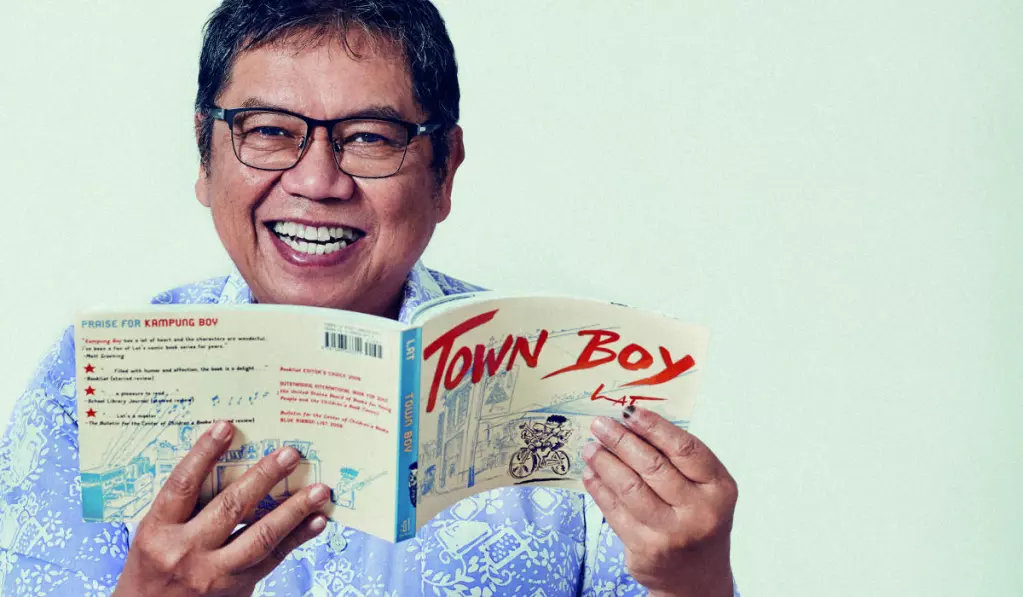 Image via The Peak Malaysia
Datuk Mohammad Nor Bin Mohammad Khalid, famously known as Lat has managed to touched the people of Malaysia. His works are known to promote social harmony and understanding amongst the diversity as well as differences of our nation.
The Journey Of Becoming The Royal Artist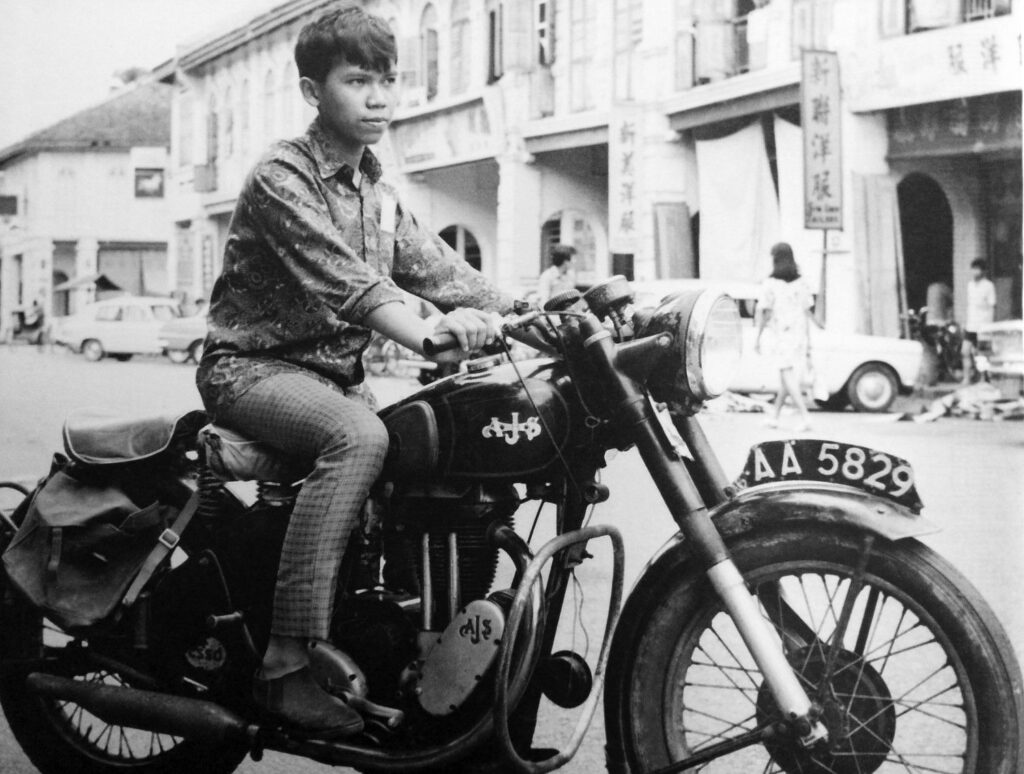 Image via Tatler Asia
Datuk Mohammad Nor Bin Mohammad Khalid was born in Kota Bharu on 5 March 1951. His family then was relocated to Perak where his father worked as a government clerk. Among his family, Datuk Lat is called as bulat due to his cherubic face. The name 'Lat' came from his friends.
Datuk Lat's career began during his youth in countryside where he contributed his cartoon strips to newspapers to supplement his family's income. The first published comic book by Datuk Lat was when he was 13 years old, 'Tiga Sekawan'.
After 4 years, in 1968, Datuk Lat contributed a comic strip named 'Keluarga Si Mamat' to 'Berita Minggu' which generated him a monthly income RM100. As Datuk Lat finished his high school, he embarked on a career journey and set sight on becoming an illustrator.
Datuk Lat, A Reporter Turned Cartoonist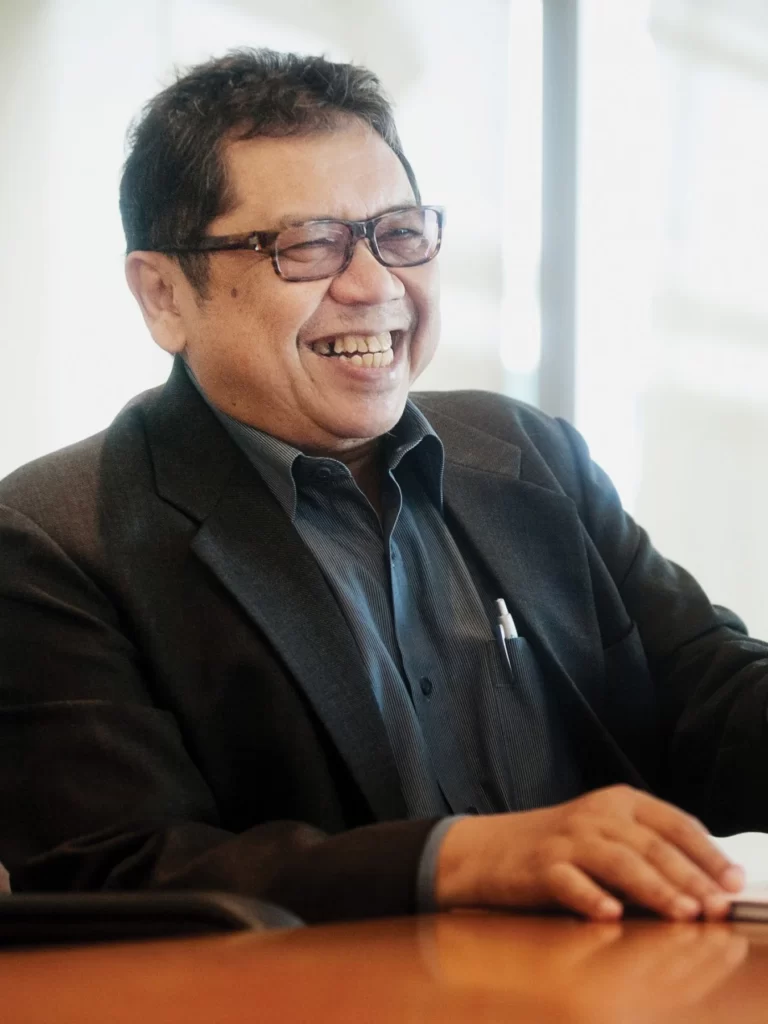 Images via Tatler Asia
Datuk Lat moved to the big city of Kuala Lumpur in hope to land a position as a cartoonist at Berita Harian. However, as there was no vacancy, Datuk Lat settled down as a crime reporter as a choice to support his family back home.
While working as a reporter, Datuk Lat kept his dream alive by contributing cartoons to other publications. Datuk Lat took his opportunities of living in Kuala Lumpur as a chance for him to get inspiration and materials for his work.
In 1974, his life took a turn for the better when he was recognized by Tan Sri Lee Siew Yee, the editor-in-chief of New Straits Time. From there, Datuk Lat became the paper's column cartoonist which was a position created by him.
Artistic Style & Notable Works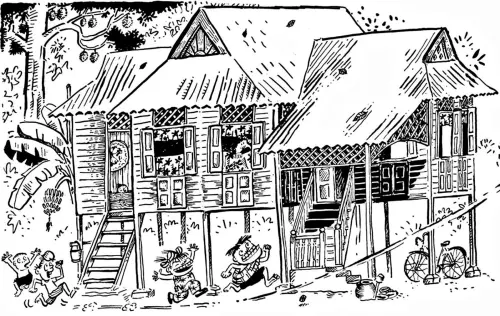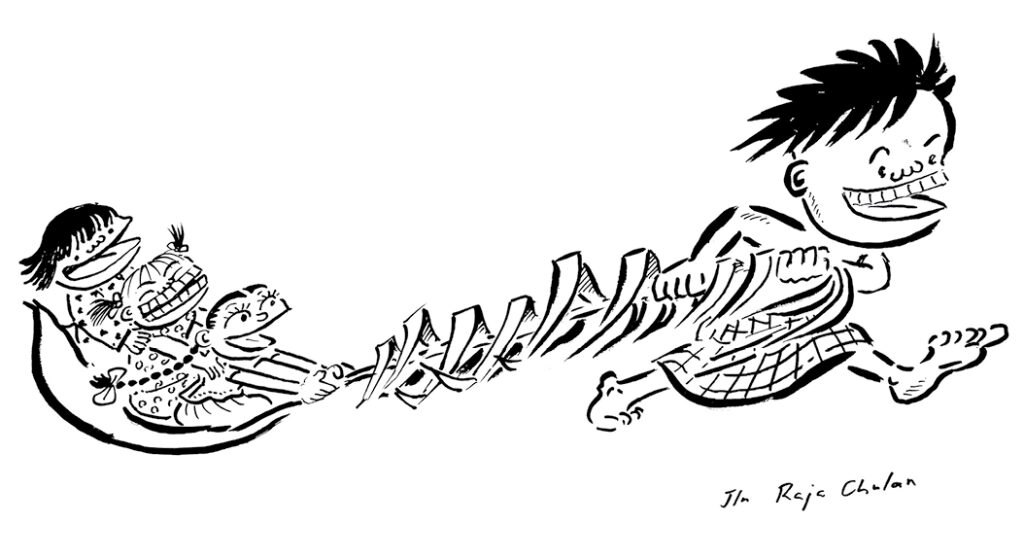 Images via Tatler Asia, EdgePop, Malaysian Arts & World Of Buzz
Datuk Lat is known as a diverse cartoonist who never belonged to any particular field of art. Datuk Lat's idea revolved around assortment of personalities and cultures where he created unique groups of characters.
The early style of Datuk Lat's artistic were mostly influenced from the West. He studied their artistic style used it as themes for his early doodles. However, his father had better idea. Datuk Lat's father convinced him to draw from the perspectives of his surroundings instead.
He took his father's advice and he indulged on the idea by including local happenings in his cartoons. Datuk Lat also took inspiration and advices from Rejabhad where he encouraged the growth of Lat as a cartoonist.
As Datuk Lat's make its own international names, he received compliments from many cartoonist across the world.
A Singaporean cartoonist, Morgan Chua stated,
Lat managed to create an impressively local style while remaining original

Morgan Chua, Singaporean Cartoonist
Lent states that Redza believed Lat had raised the status of cartooning to that of 'high visual arts' by utilizing social commentary and skillful landscape depiction.
Some of Datuk Lat's notable works are 'Keluarga Si Mamat' where he had his youngest brother, Mamat as the proganist. Keluarga Si Mamat is his observation of his fellow villages and schoolmates. Apart from that, his work 'Bersunat' came upon his observation during his assignment at a hospital.
These are some of Datuk Lat's notable works:
Tiga Sekawan: Menangkap Penchuri – 1964
Lots of Lat – 1977
Lat's Lot – 1978
The Kampung Boy – 1979
Keluarga Si Mamat – 1979
With a Little Bit of Lat. – 1980
It's a Lat Lat Lat Lat World – 1985
Datuk Lat's Achievements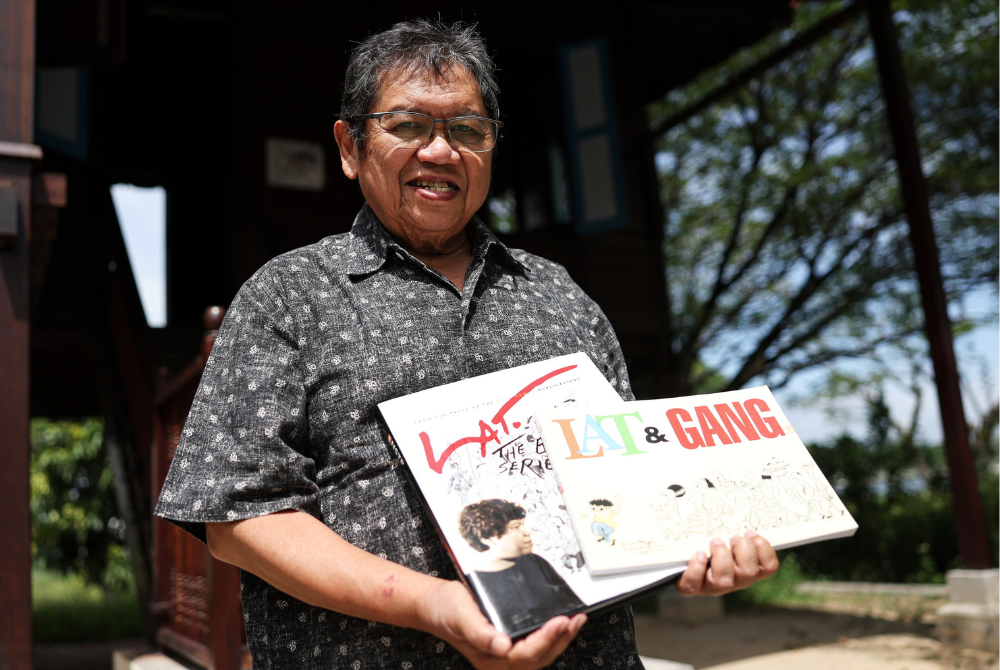 Image via Sinar Daily
As Datuk Lat's recognition goes worldwide and nationally, he has received a number of awards for his contribution in the art of industry. In 1994, he received an honorific title of datuk alongside Eisonhower Fellowship in 1998.
In 2002, Lat received the Fukuoka Asian Culture Price and Petronas Journalism Awards in 2005. He received Honorary Doctorate in Anthropology and Sociology in 2007 followed by another Fellowship of Civitella Ranieri Visual in 2010.
The Merdeka Award & Tokol Maal Hijrah was give to Datuk Lat in 2014. In 2023, Datuk Lat was awarded on National Journalists' Day and he received the title of Royal Artist bestowed by the Sultan Perak.
Read too about another Malaysian pride, Yasmin Ahmad, a filmmaker & storyteller.
Datuk Lat's Influence & Legacy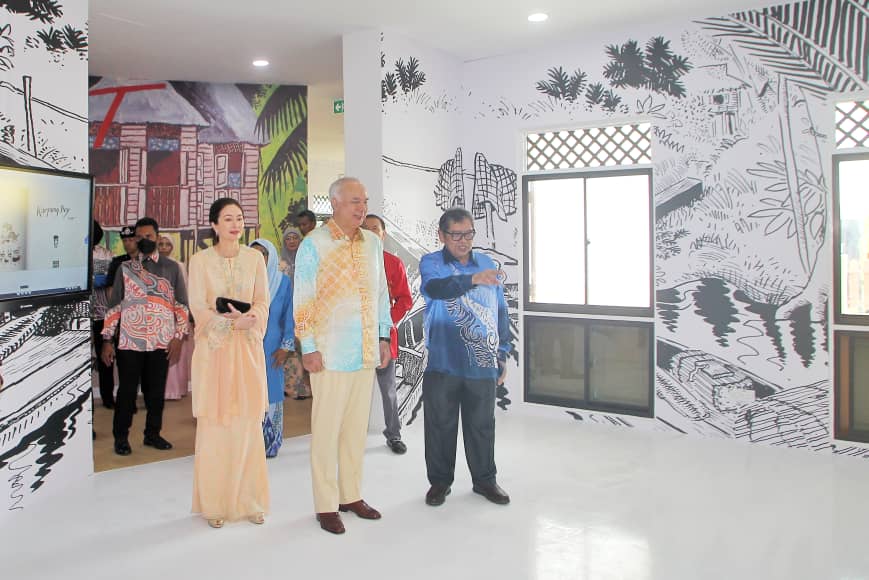 Images via Astro Awani & Jom Explore
Datuk Lat addressed the nation's racial concerns through his creations. His depicting individuals from different ethnic backgrounds illustrations promotes a sense of harmony among Malaysians. In his comics, he portrayed Malaysians with a kind and impartial approach.
Datuk Lat's creations have been employed in scholarly research across a wide range of disciplines. This including but not limited to law, urban planning, and dietary studies.
During 1986, Lat achieved a significant milestone by becoming the first cartoonist to showcase his artwork at the National Museum in Kuala Lumpur. This occasion attracted an unprecedented attendance of 600,000 visitors over a span of two months.
Datuk Lat's release of more than 25 volumes have won Malaysians over and over again. His works embraced the friendliness, heartfelt sentiment and comedic elements of Malaysia in a form of artwork. Celebrate Datuk Lat's work as there is nothing but be proud of our nation pride.