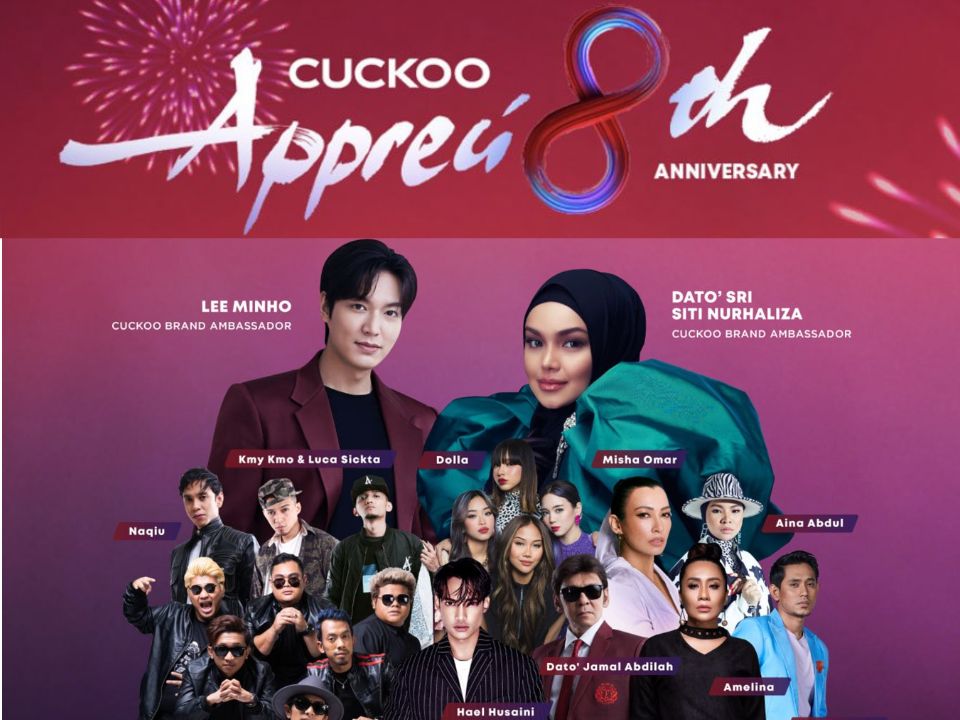 CUCKOO has organized a concert featuring well-known local and international artists to commemorate its 8th anniversary, they are inviting everyone to celebrate their anniversary, and they have a lot in store for you!
CUCKOO's Biggest Concert Ever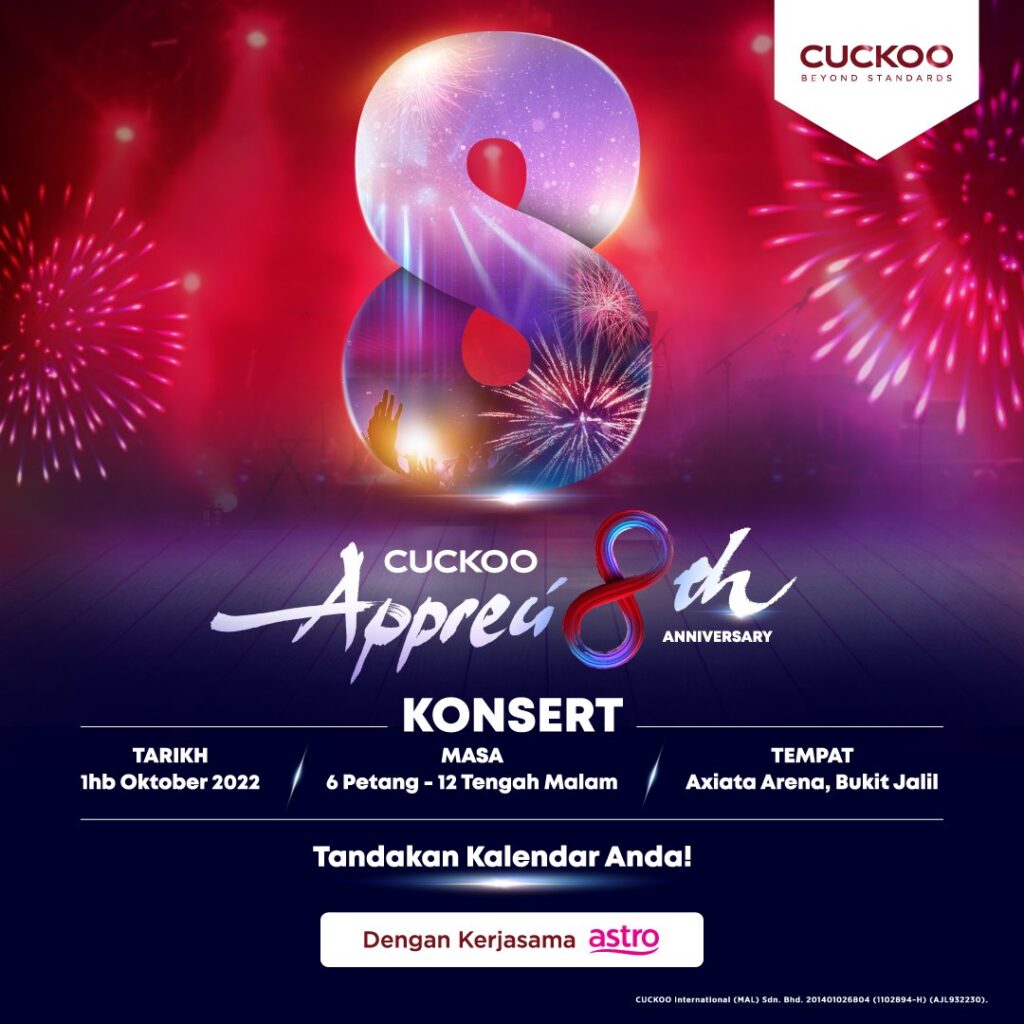 Like Ungu with their 26th Anniversary concert, CUCKOO welcomes their 8th anniversary. They announced one of the biggest concerts in CUCKOO's history to thank and show how much they appreciate their users. Cuckoo International's chief executive officer Hoe Kian Choon said
We find that now is the right time to hold this concert to cheer up Malaysians after going through the pandemic. Besides, we also want to take this opportunity to show our gratitude for the Cuckoo family and all our customers.

Cuckoo International's Chief Executive Officer, Hoe Kian Choon
Concert Details and Artists Line-up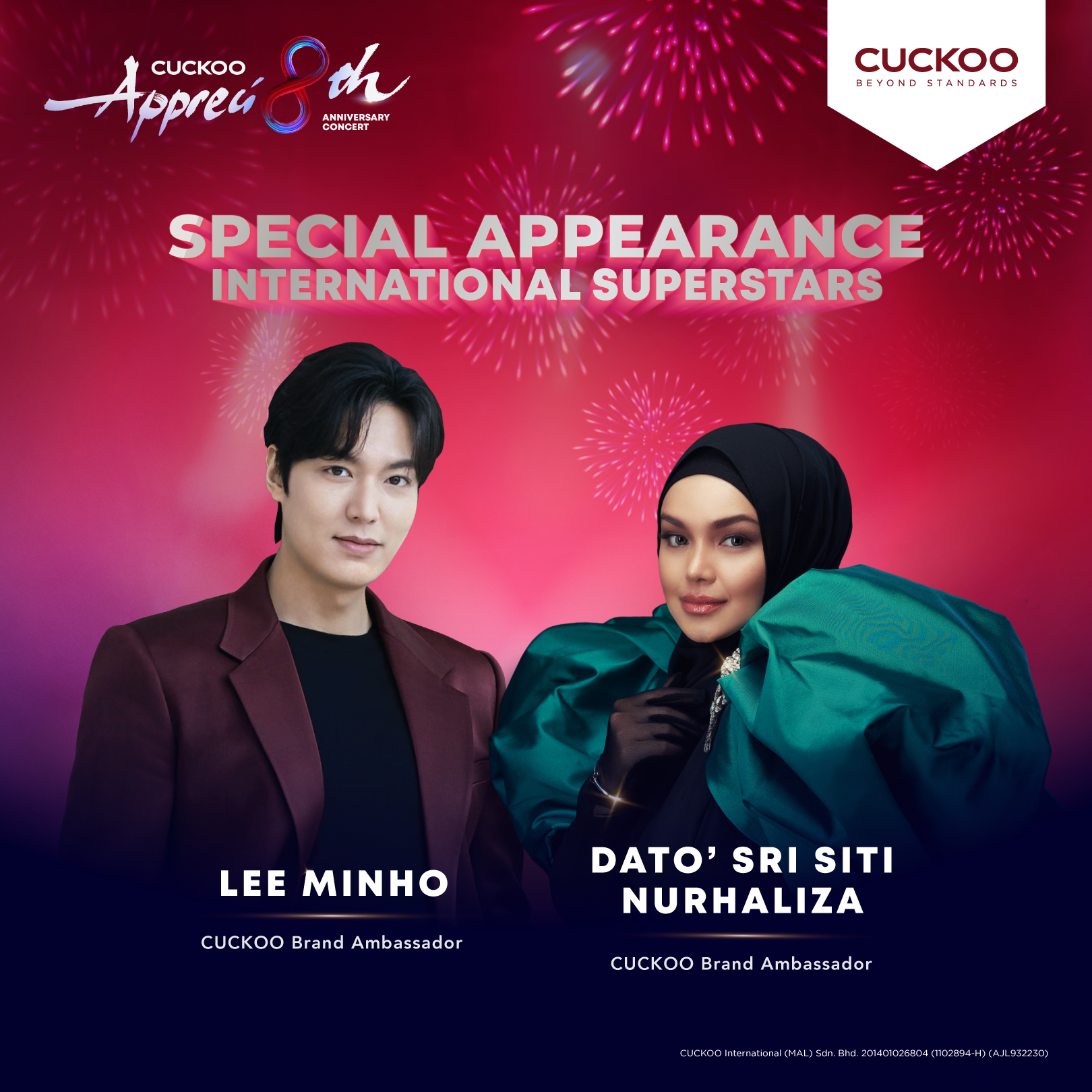 The CUCKOO Appreci8th Anniversary Concert is going to be held at the multi-purpose indoor Axiata Arena, Bukit Jalil. Their brand ambassador, Malaysia's No. 1 Singer, Dato' Sri Siti Nurhaliza and renowned Korean actor, Lee Minho will be joining, as well as some of the hottest local artists such as Hael Husaini, Aina Abdul, Khai Bahar, Jamal Abdilah, Naqiu, Amelina, Floor 88, Misha Omar, Dolla, Kmy Kmo & Luca Sickta
The concert event will be held on 1st October 2022 from 6pm to 12 am.
Ticketing Details and How To Obtain It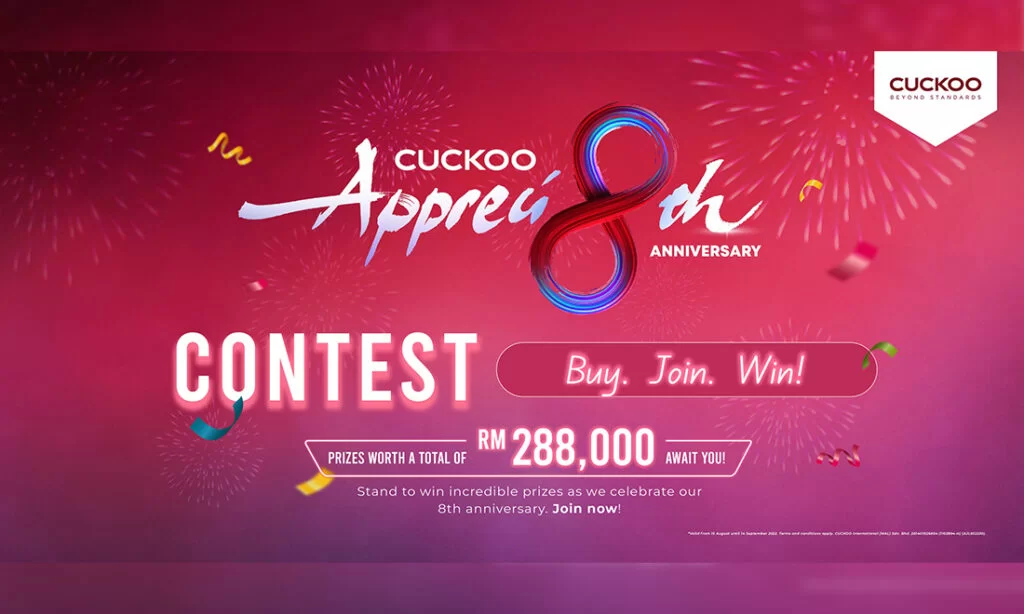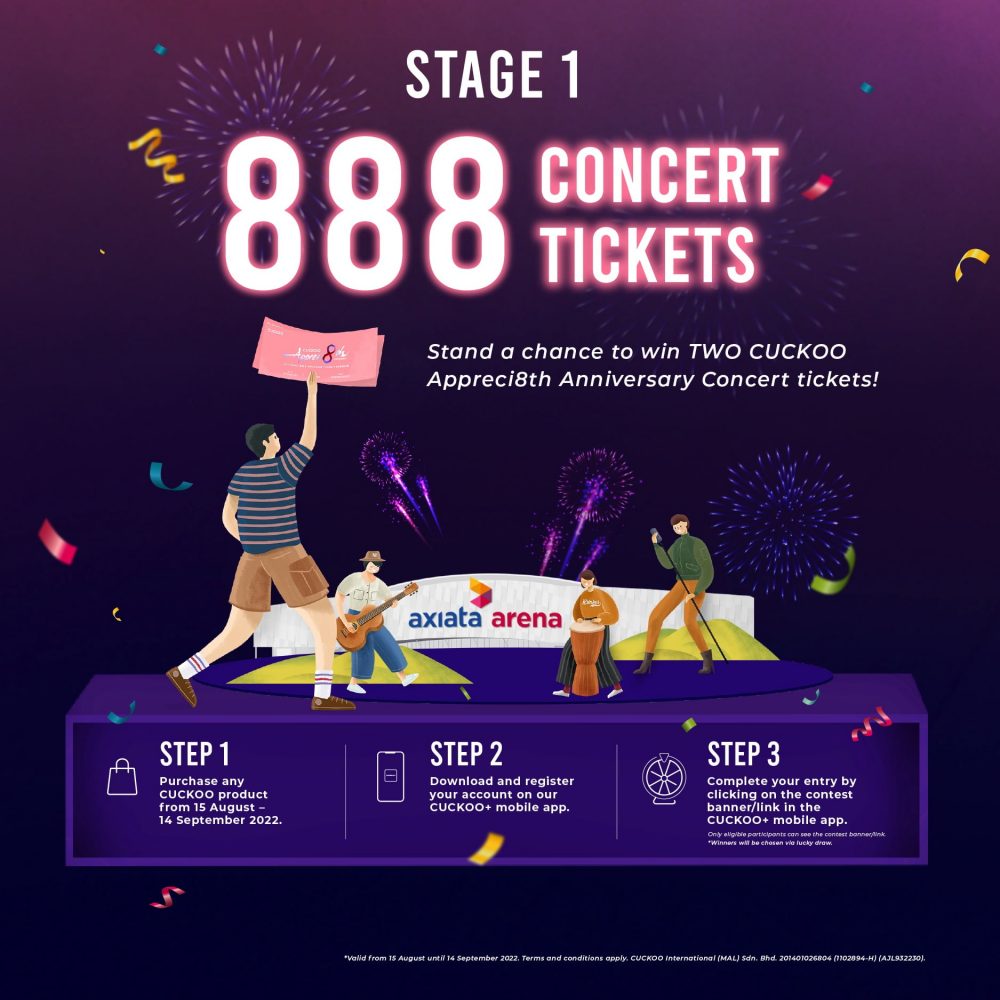 Unfortunately, the CUCKOO Appreci8th Anniversary Concert is not for sale, the tickets can only be obtained in three ways:
Join their CUCKOO Appreci8th Anniversary Contest to stand a chance to win a pair of tickets (as well as other grand prizes).
Redeem via CUCKOO+ Mobile App for those who have been using their products, tickets are available starting 12th September until the tickets are fully redeemed.
Win them through contests and ticket giveaways organised by CUCKOO's official media partner– Era, Gegar, Sinar and Zayan.
If you happen to have a CUCKOO product right at home, what are you waiting for? Download their app and redeem while it's still available and tuned into their media partner's radio to get the chance of grabbing those tickets so we can #SAMASAMA celebrate!
For more information on how to get tickets, visit their website, Facebook & Instagram.
To see more concerts happening soon this end of the year: