Carsome, Southeast Asia's largest integrated car e-commerce platform, which has launched its Carsome Insights 2021.
From the report released, we can see that Malaysia's used car industry has been showing a significant growth in 2021 due to several contributing factors, which includes:
Global supply chain disruptions and chip shortages which affected new car sales and contributed towards higher car prices
Consumers leaning towards private car ownership over ride hailing services and public transport during the pandemic.
Carsome Insights 2021
With Malaysians continuing to see private car ownership as a necessity, Carsome are delighted to share Carsome Insights 2021 – a series of 12 infographics which reveals top trends and preferences among used car buyers, sellers and dealers in Malaysia.
Additionally, the key findings in the report include:
1. Insights Among Used Car Buyers
The average age of top car models consumers bought from Carsome is 4.7 years. More details to the buyers insights are as illustrated below: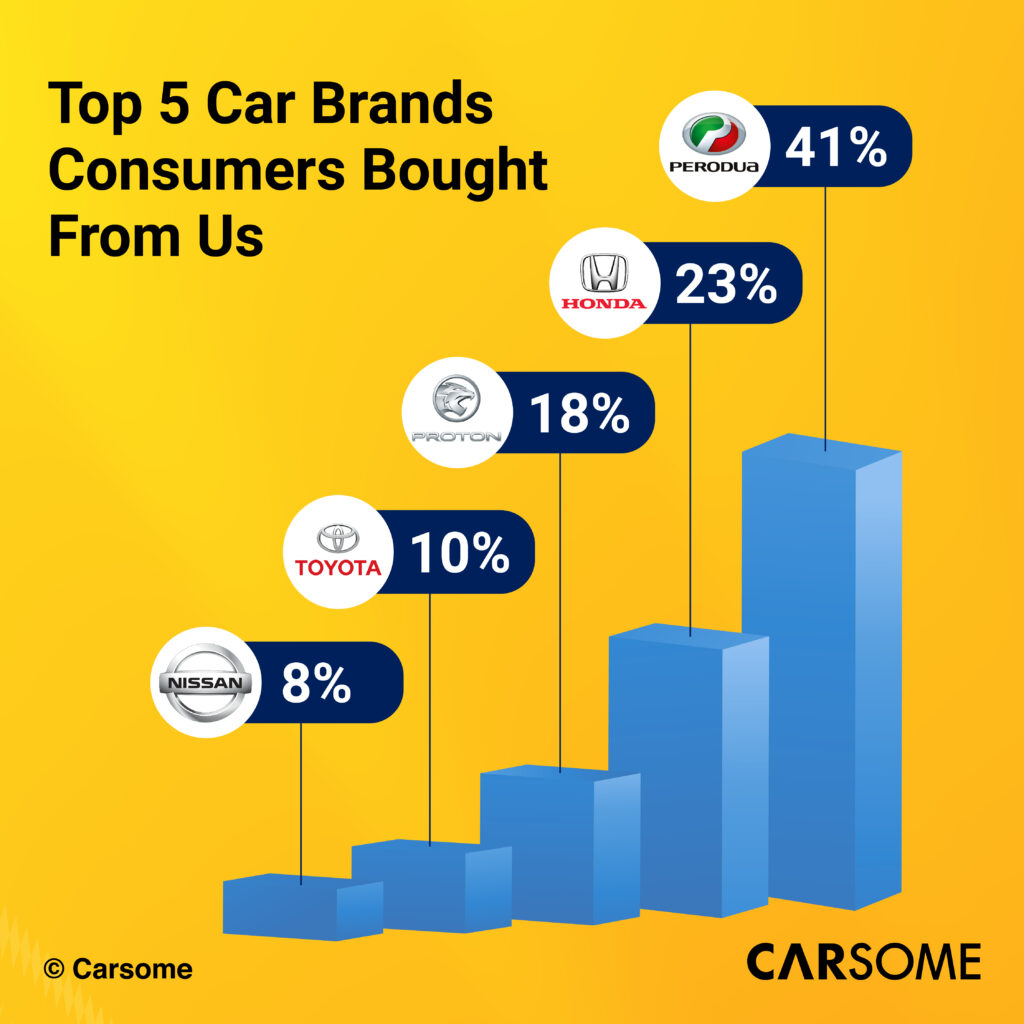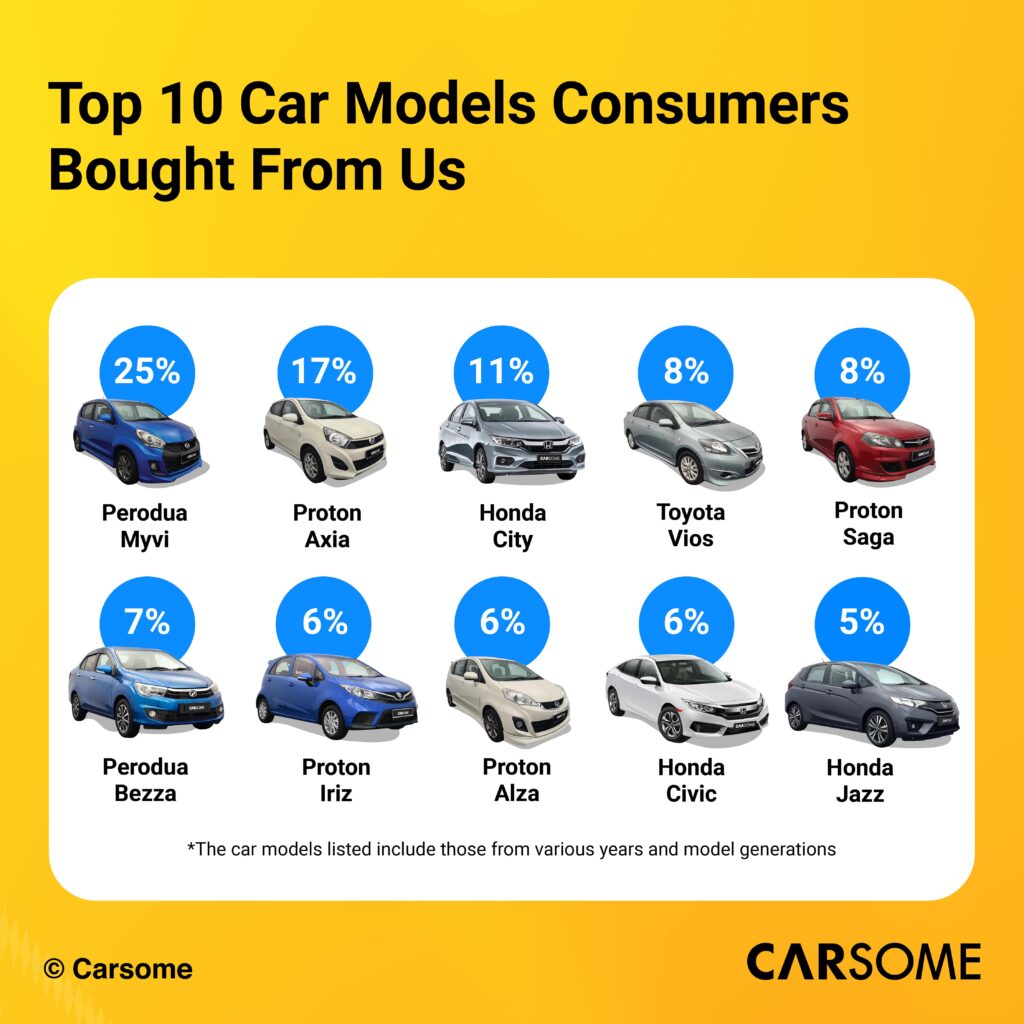 Perodua (41%) leads the most popular car brands among consumers, followed by Honda (23%) and Proton (18%
Perodua Myvi (25%) is the preferred car model among consumers, followed by Proton Axia (17%) and Honda City (11%)
White (28%) is the most popular car colour among consumers, followed closely by silver (24%) and gray (19%)
2. Insights Among Used Car Sellers
Similarly, the average age of top cars sold to Carsome is 4.7 years. Further details of the sellers insights are as listed below: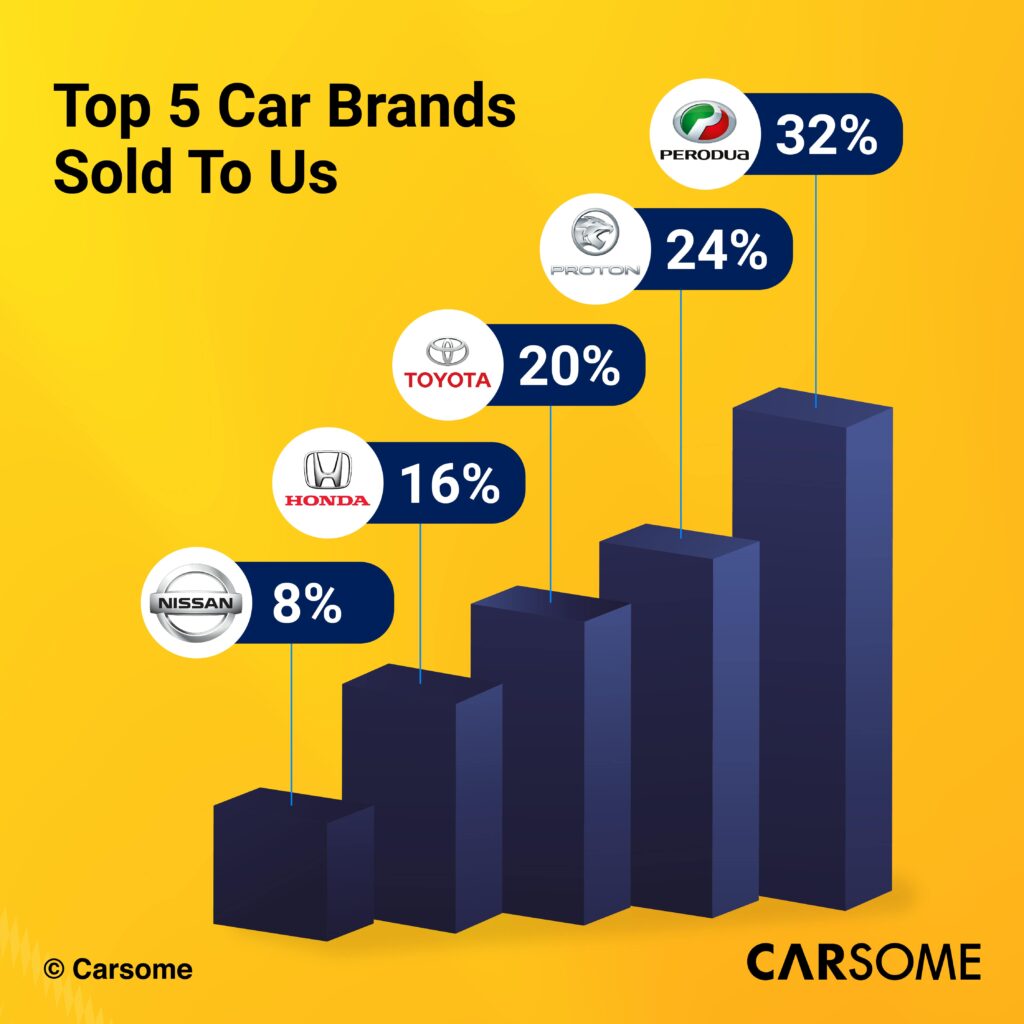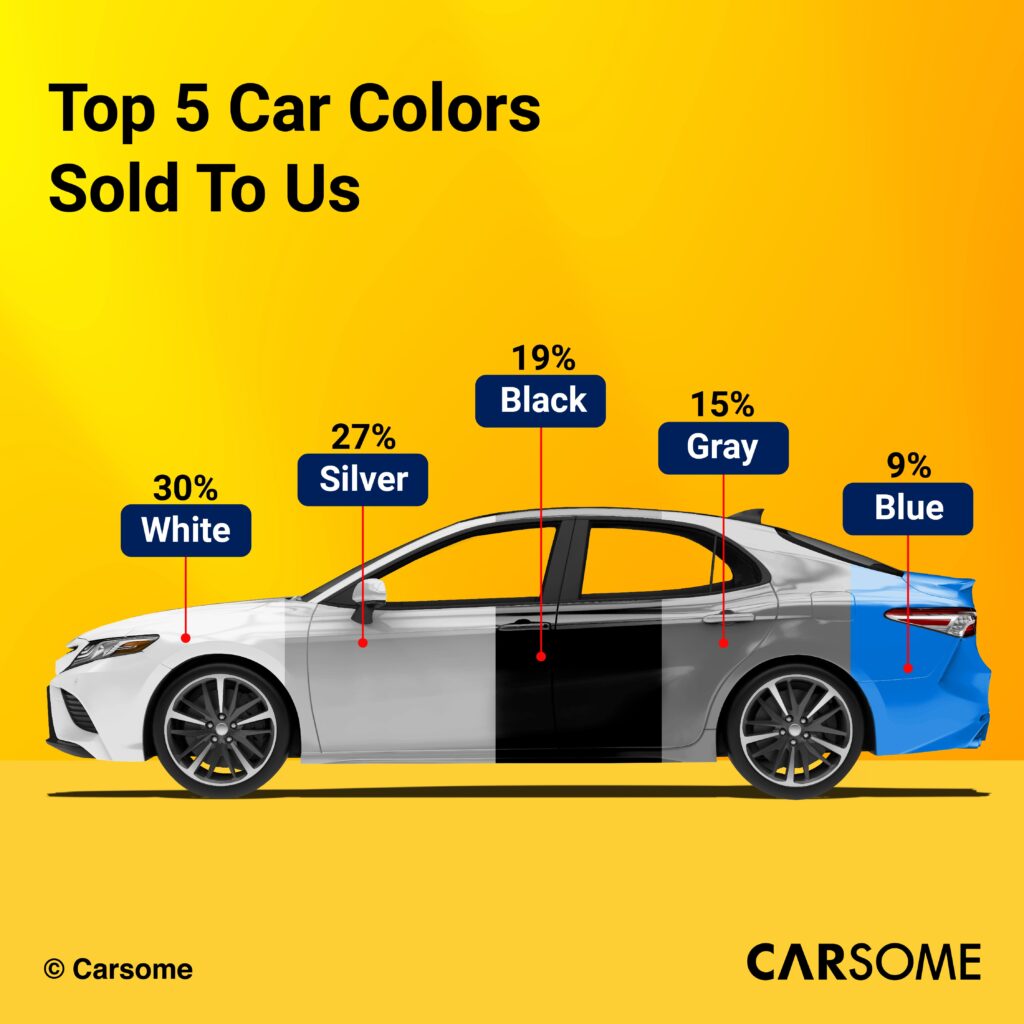 Perodua is the most popular car brand among cars sold to Carsome, accounting for 35% of all vehicles, followed by Proton (24%) and Toyota (20%)
Perodua Myvi (25% of transactions) is the most popular car model, followed by Proton Axia (17%) and Honda City (11%)
White (30%) is the most popular car color sold to Carsome followed by gray (27%) and black (19%)
3. Insights Among Used Car Dealers
Meanwhile, the average age of most popular car models among used car dealers is 9.7 years. Other details among used car dealers are as below: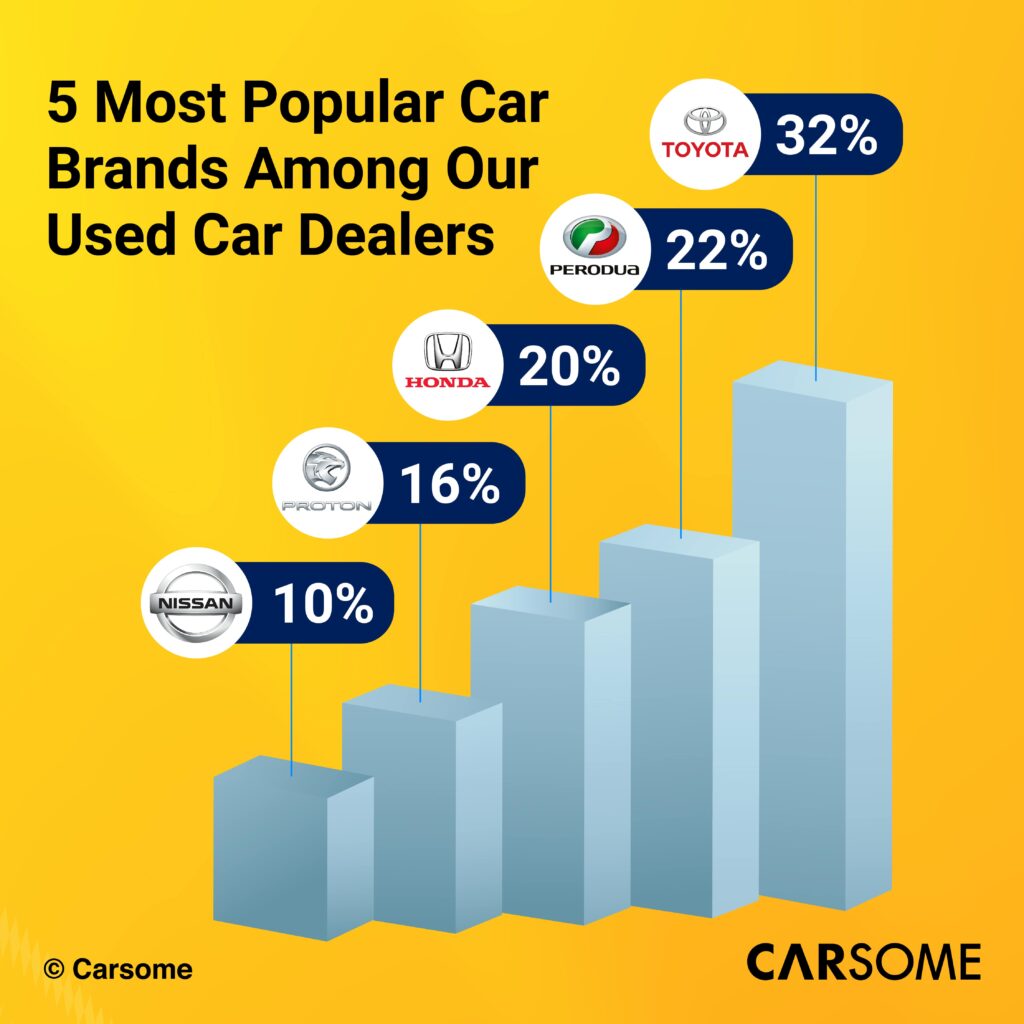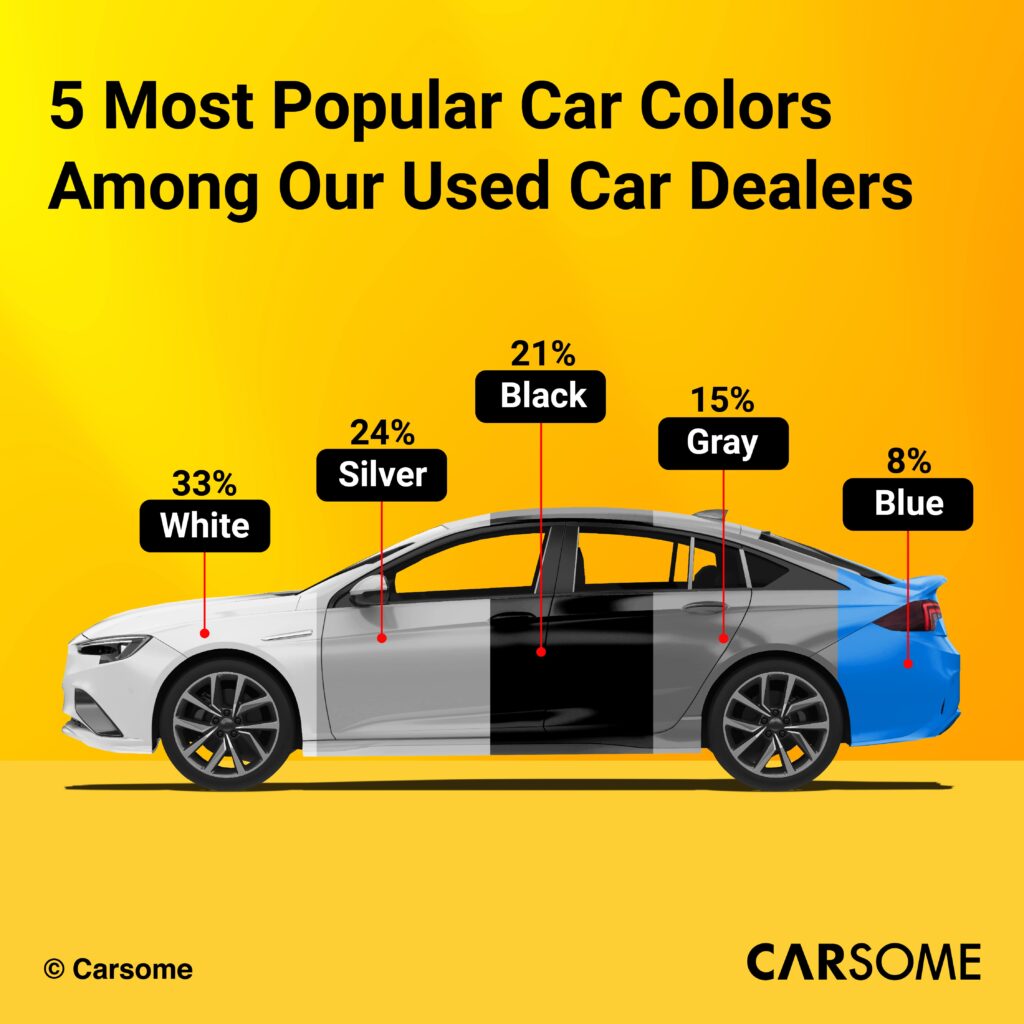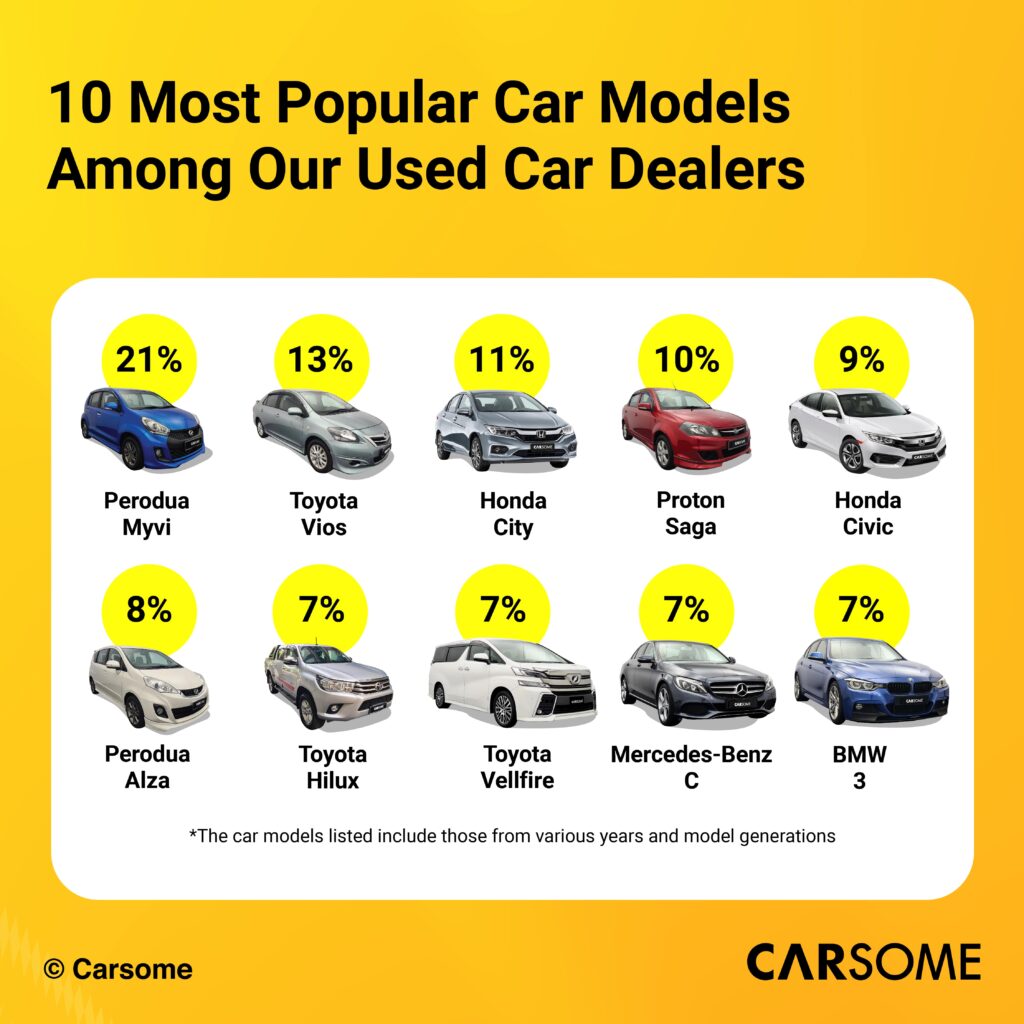 Toyota (32%) is the preferred car brand among dealers, topping Perodua (22%), and Honda (20%)
Perodua Myvi (21%) is the most popular car model among used car dealers. Toyota Vios (13%) is a distant second, followed by Honda City (11%).
White (33%) is the most popular car color among used car dealers, followed by silver (24%) and black (21%)