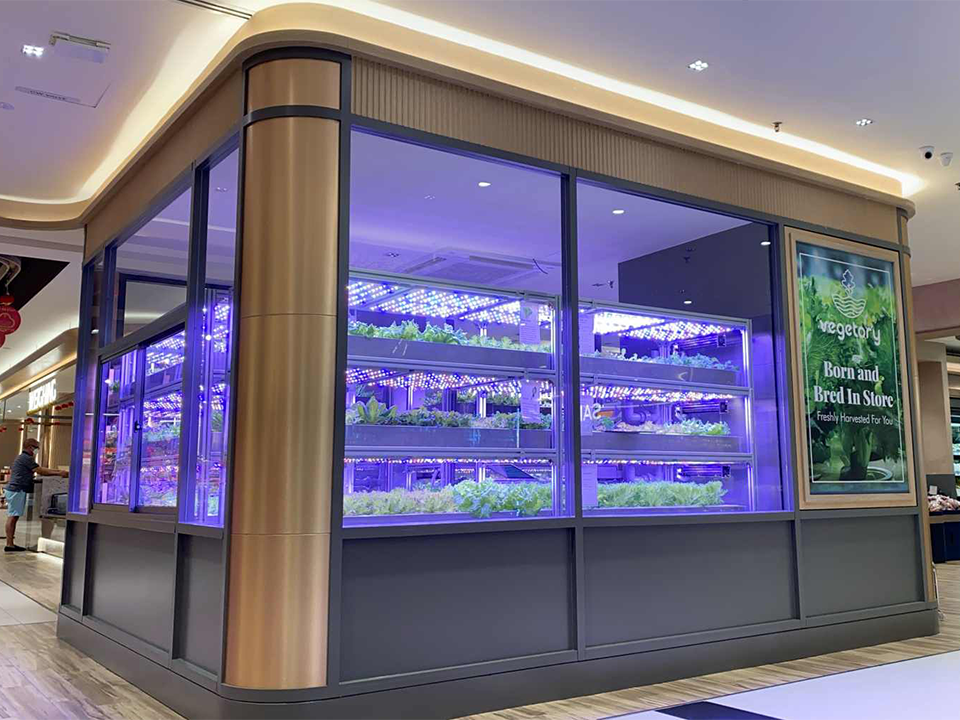 Producing fresh and nutritious vegetables in a supermarket. BSC Fine Foods Supermarket at Bangsar Shopping Centre has its very own 200 sq ft-big in-store farm which has varieties of lettuce ready for harvest. The in-store farm or the 'plant station' is a collaboration between BSC Fine Foods Supermarket and Vegetory.
In-store farm at BSC Fine Foods Supermarket
The plant station has been operating in the premium supermarket since last year. It is a vertical farming venture operated by Vegetory, which is also the first in-store farm in Malaysia.
The in-store farm located at BSC Fine Foods looks like a refrigerator at glance. However, it is a greenhouse with lettuces grown under the exposure of LED lights with remotely-controlled temperatures.
All of this is possible with Vegetory.
Vegetory ventures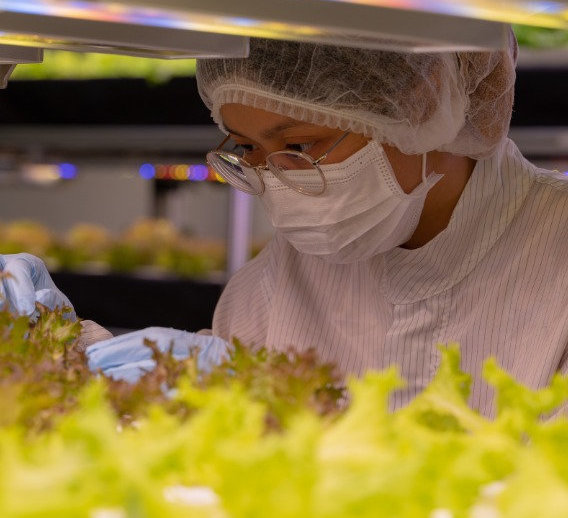 Vegetory was founded in 2017 with the Plant Factory Indoor Farming (P-F-I-F) System. According to Bernama, the husband-wife founder duo, Roy Liew and Celleste Kok strive to drive innovative and sustainable farming methods by using advanced technology to produce vegetables.
They told Bernama that they emphasise food safety and produce fresh crops with stable quality.
Aside from offering consumers tastier and healthier vegetables, the in-store farm is much kinder to the environment than traditional farming.

Roy Liew
Harvested and packed fresh daily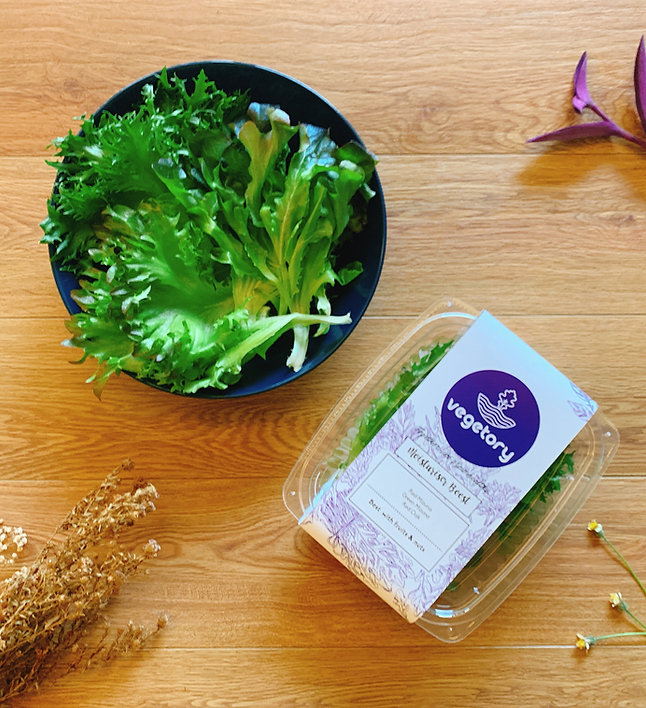 According to the duo, all of the vegetables from Vegetory in-store farm can be readily consumed. This is because they are grown hydroponically and are also 100% free of pesticides.
Their vegetables also retain nutritional value and taste for a longer period of time.
Kok said that the shelf life of their vegetables is a week.
Their lettuce costs RM7.20 to RM9.90 in a medium-size box. Currently, their cultivation includes 5 types of lettuce as well as 2 types of kale: mizuna, romaine, crisphead, red oak, rocket, green and red kale.
Moreover, the company is also doing research and development (R&D) on the cultivation of tomatoes, wasabi leaves and basil in the in-store farm environment.
Vertical farming concept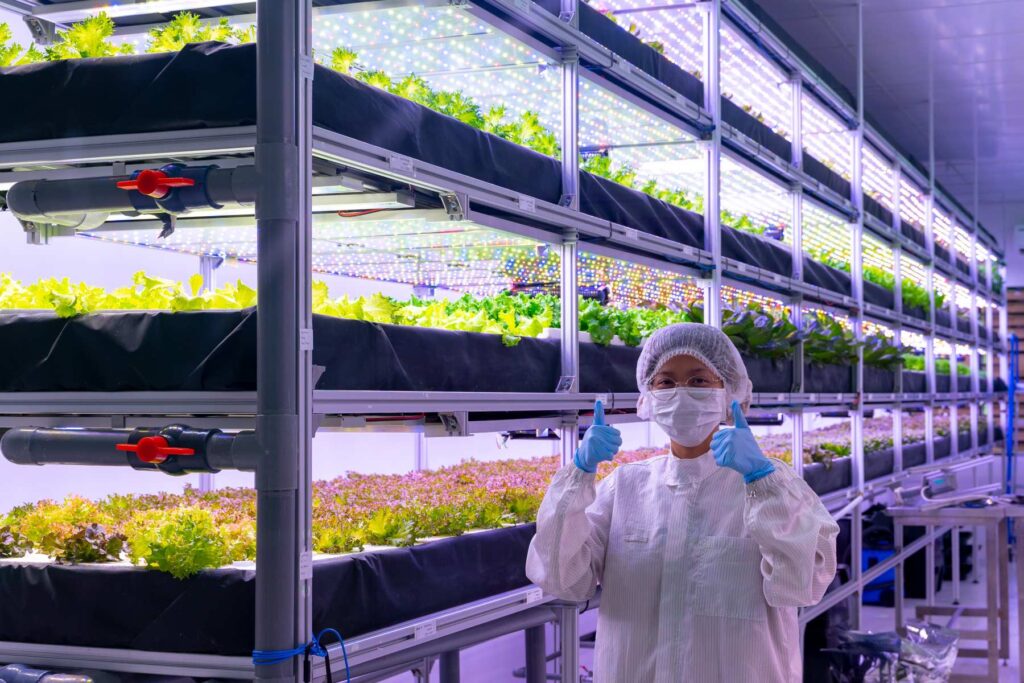 Vegetory uses the vertical farming concept as it does not cause issues such as soil degradation and pollution. On top of that, it does not require much space.
Vertical farming also allows them to control different factors that affect the growth, taste, and nutrient level of the produce. These include light, intensity, amount of water and type of medium.
Vegetory at BSC Fine Foods
With the introduction of the plant station in BSC Fine Foods, the facility became Vegetory's first in-store farm in Malaysia.
The plant station is based on Vegetory's modular farm system that is developed for supermarkets and grocery stores. It can be placed in various city locations including grocery stores, restaurants, shopping malls and even schools.
Customers can personally pick the vegetables at BSC Fine Foods.
Meanwhile, the couple has recently opened a café, Mori Kohi, at Jalan Tun Razak with a 300 sq ft-big plant factory attached.
Kok added that they aim to educate people on implementing vertical farming in limited space and at the same time promote healthy eating habits.
We want to change the eating habits of city folks by giving them the option to consume vegetables which are not only high in nutritional value but convenient to prepare as well to match their busy lifestyles.

Celleste Kok
(Source: Bernama)