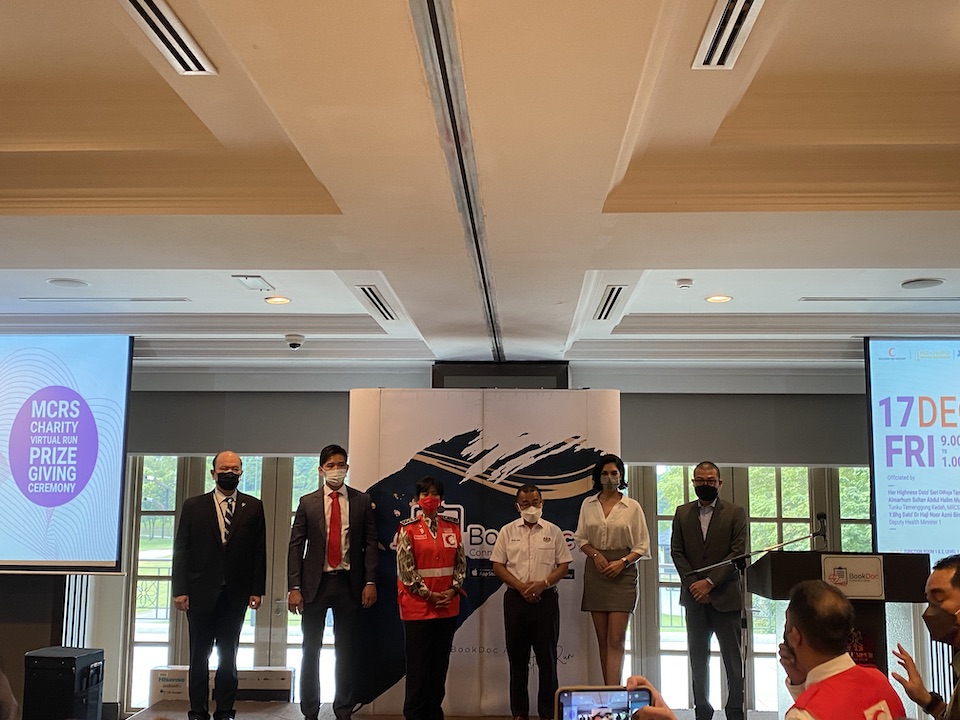 BookDoc, a homegrown online healthcare platform, partnered with Miss Universe Malaysia Organization (MUMO), Affin Bank and the Malaysia Red Crescent Society (MRCS) to organize a virtual charity run and raise funds of RM10,000 for the benefit of MRCS last month.
BookDoc virtual charity run
The BookDoc virtual charity run was held for one month starting from 25 October 2021 to 30 November 2021. A total of 15,883 participants joined the event for a noble cause.
On 16 December 2021, the event was concluded with Malaysia Red Crescent Society Virtual Charity Run Cheque-Giving Ceremony at Kuala Lumpur Golf and Country Club.
BookDoc raises concerns on sedentary lifestyle
The COVID-19 pandemic has caused a sedentary lifestyle to become a norm and poses significant public health issues. Sedentary lifestyles appear to be increasingly widespread in many nations despite being linked to a range of chronic health conditions.
Thus, BookDoc has taken the liberty to encourage an active lifestyle to tackle this issue by organizing a virtual run and providing rewards from BookDoc's attractive partner in staying active to achieve daily steps goals.
We are glad to see such support from the public in making the event a success. The fundraising is a collaborative effort from the participants and the organizers. BookDoc is blessed to have such amazing partners that are always in continuing support of each other.

– BookDoc in a statement
BookDoc is available in 20 cities in 5 countries including Malaysia, Singapore, Indonesia, Hong Kong and Thailand. It is an online platform that operates across the healthcare continuum, connecting patients to healthcare professionals anytime and anywhere, while incentivising people to stay active
It has established an integrated online ecosystem that comprises 7 comprehensive platforms including:
Search & Book
Tele-Consult
Marketplace
Activ (rewards program)
Events & News
Health Coaching
Employee Benefits
A COVID-19 special feature was also rolled out in light of the pandemic.
Visit BookDoc's official website for more information.