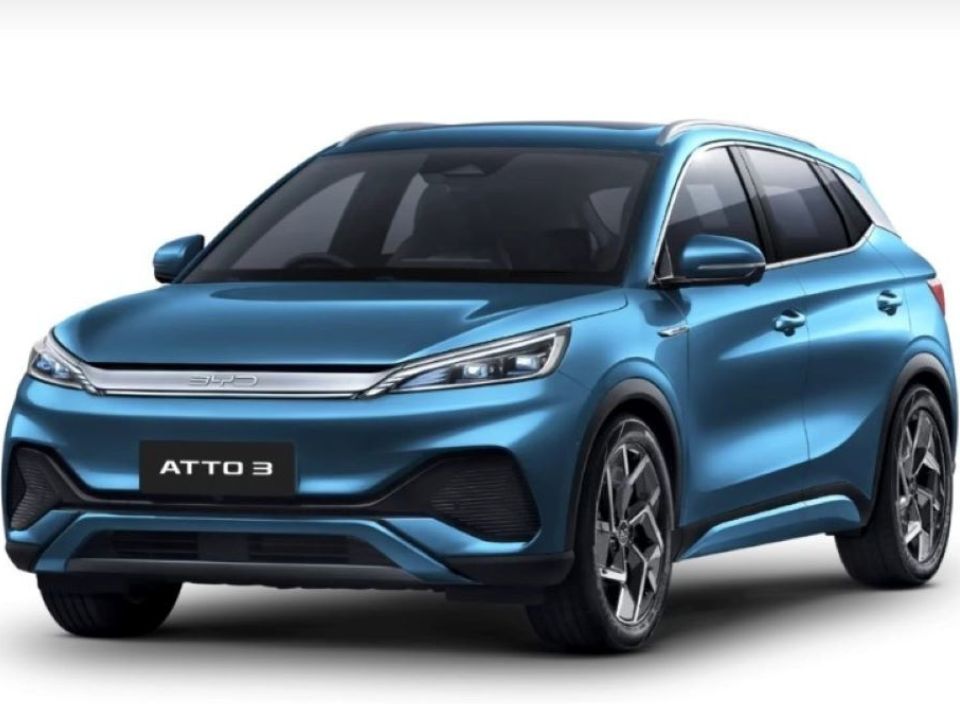 There are many electric Cars (EV) to buy in Malaysia but Malaysians will soon see the new BYD Atto 3 EV (Electric Vehicle) hitting on the roads.
BYD Atto 3 Electric Vehicle
Launched in Malaysia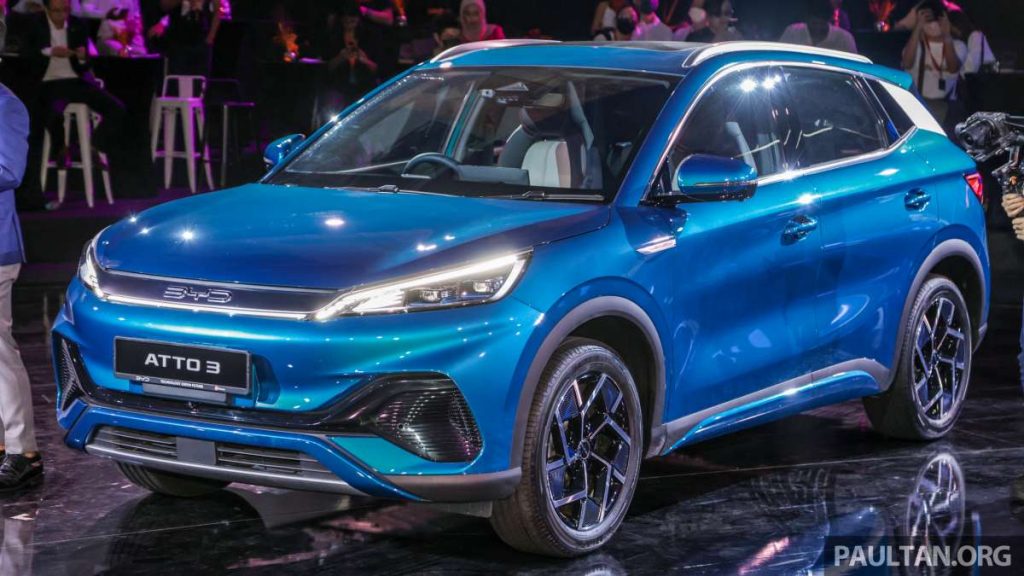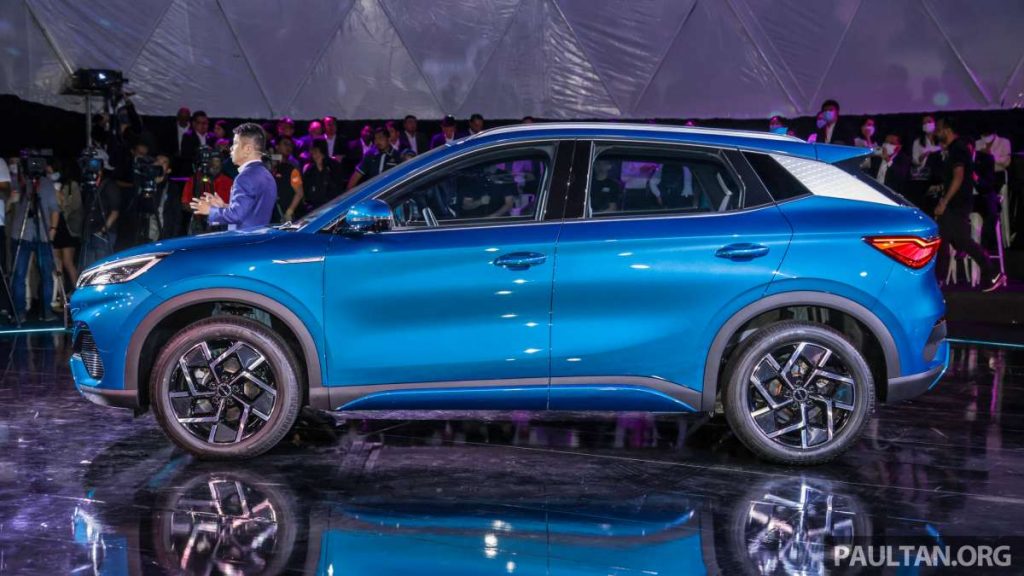 BYD brand has been formally introduced to Malaysia and the star of the show is Atto 3 EV has officially launched on 9 December 2022 at Bandar Malaysia, Kuala Lumpur. It was unveiled by the new MITI minister Tengku Datuk Seri Zafrul Tengku Abdul Aziz. The Chinese electric vehicle expert is hosting a full weekend of events and test drives at Bandar Malaysia in Kuala Lumpur.
Atto 3 Comes With Options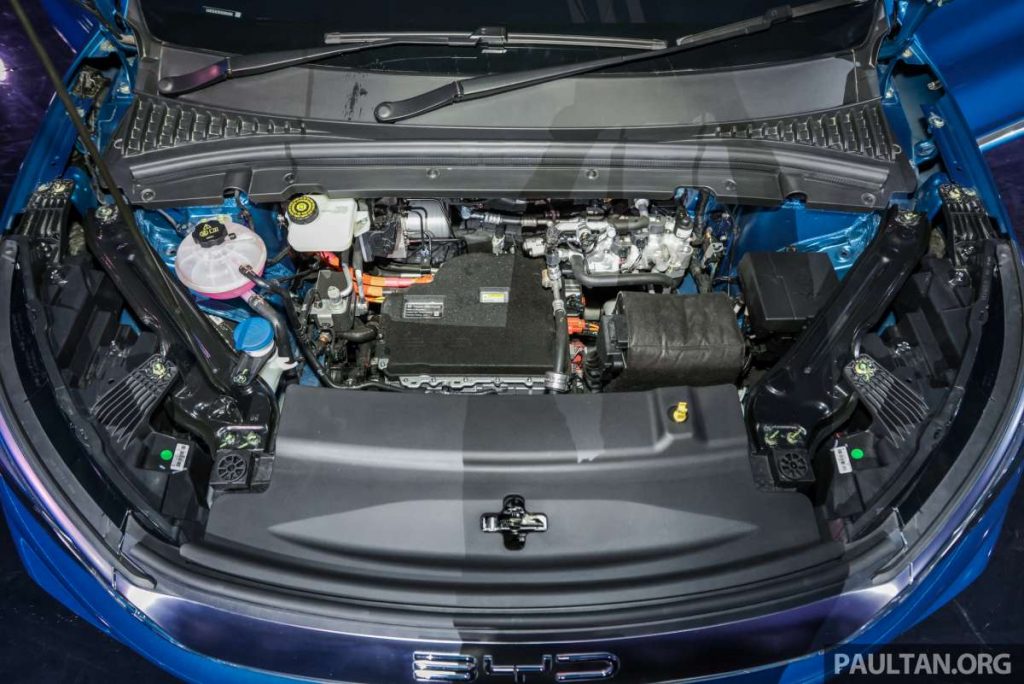 The Atto 3 will be available in two options for car lovers to choose which are the Standard Range and Extended Range. The Standard Range with an off-the-road price of RM149,800 and a 49.92 kWh battery offering 410 km of range (NEDC, 345 km WLTP), and the Extended Range with a 60.48 kWh battery, rated for 480 km (NEDC, 420 km WLTP) and carries an off-the-road price tag of RM167,800 respectively.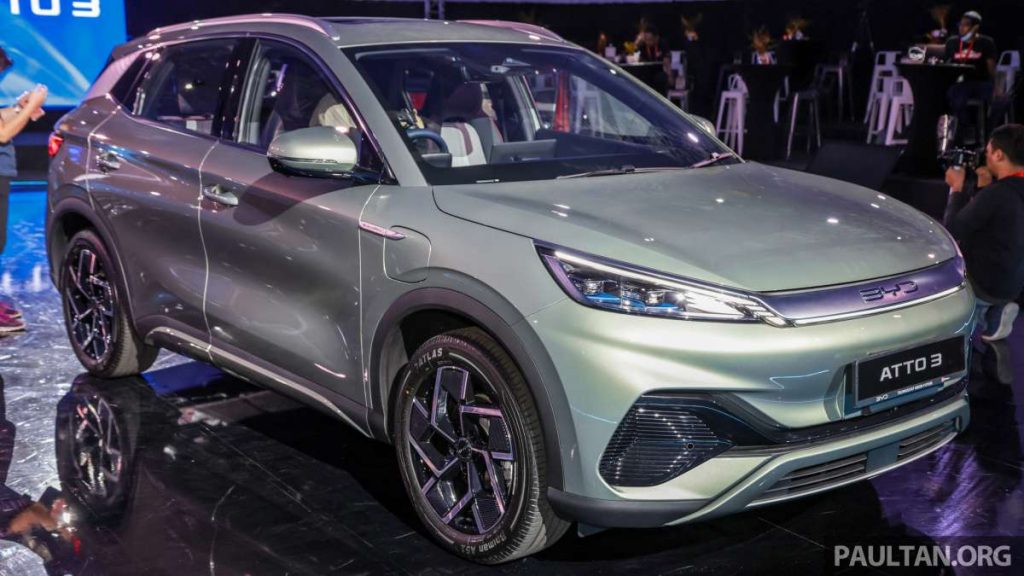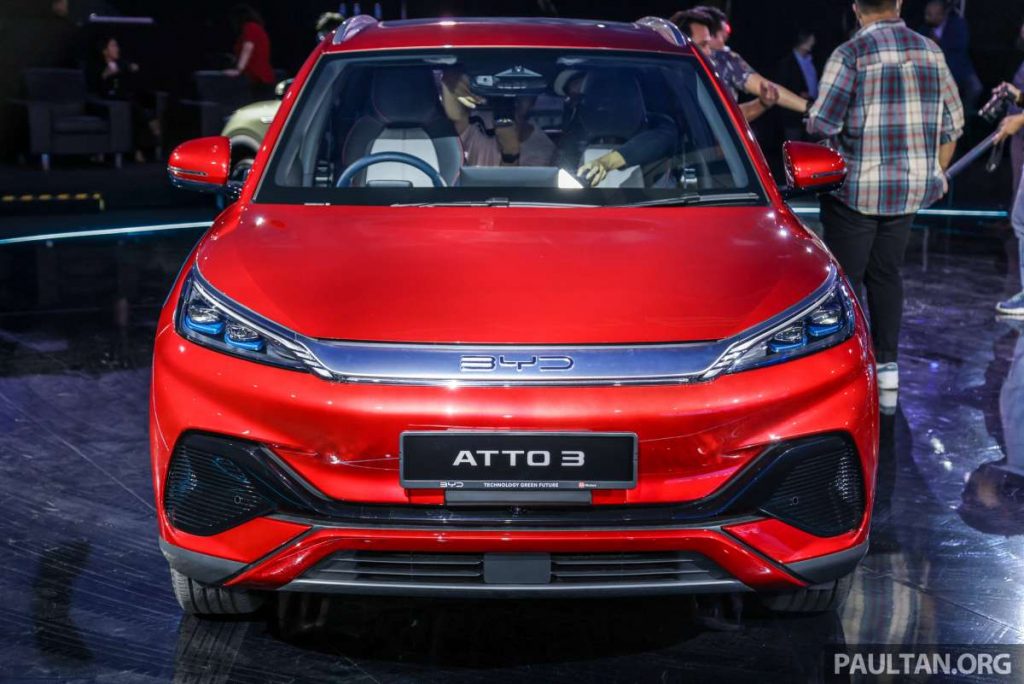 Atto 3 EV provides variations of colours to make sure all clients' tastes are satisfied. The colours are Ski White, Boulder Grey, Forest Green, Parkour Red and the signature Surf Blue – and the interior is in an Eclipse Blue/Hazy Grey combo.
Sole Distributor, Sime Darby Motors SDN BHD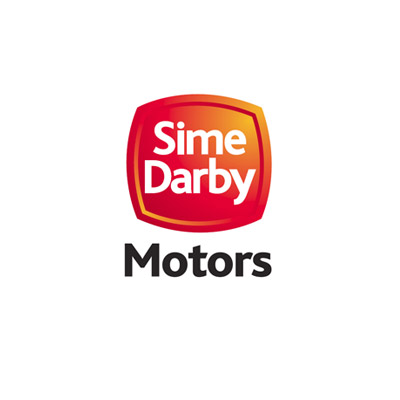 Sime Darby Motors, the automotive arm of Sime Darby Bhd, has been appointed as the official exclusive distributor of BYD passenger electric vehicles (EVs).
Sime Darby Motors expects to have the car in 20 showrooms by the end of 2023 and double that number by 2024. The local car distributor will make a long-term RM500 million investment in its distribution network.
Game Changers For All EVs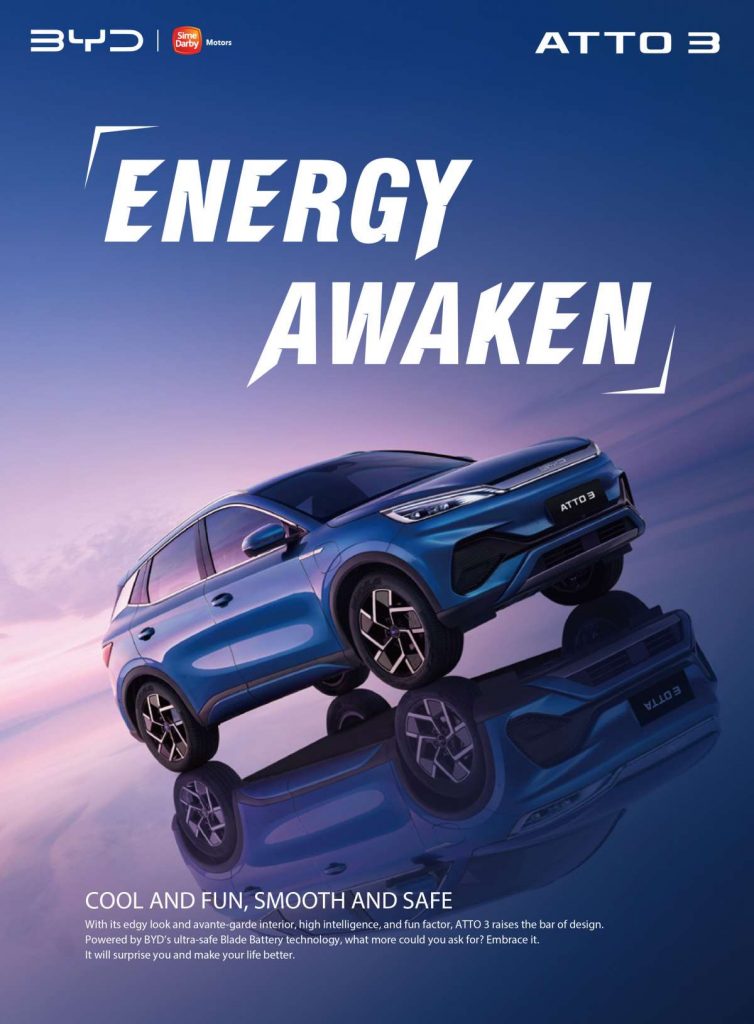 BYD is going to be a game-changer for its line-up of EVs that feature premium specifications at an attractive price point.

Andrew Basham, Sime Darby Motors Managing Director
The first sport utility vehicle (SUV) constructed on BYD's cutting-edge e-platform 3.0, the fully electric BYD ATTO 3, is specifically intended as a high-performance EV, providing intelligence, efficiency, unmatched safety, and aesthetics. Therefore, Atto 3 EV proves that they are ready to show their capabilities.
So car lovers, don't miss your chance to see this beauty upfront at the showcase from 9 December until 11 December 2022 at Bandar Malaysia, Kuala Lumpur.
Interested to know more? visit Sime Darby Motors Official Website, Instagram and Facebook for the latest information.
(Source: Paultan.org and Free Malaysia Today)
Articles you might be interested in: