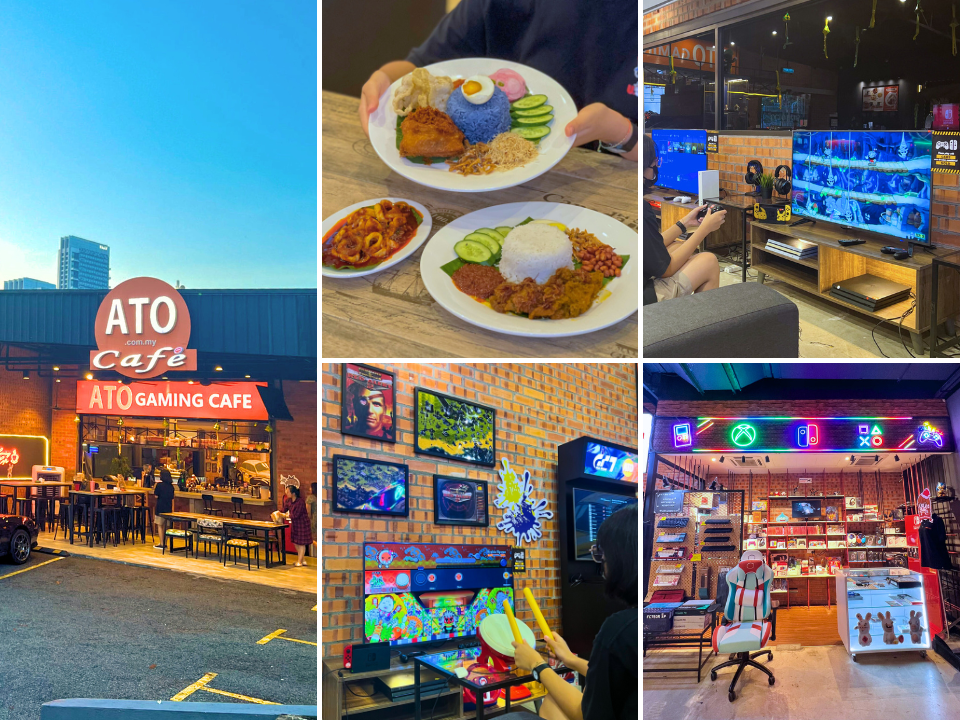 If you are staying somewhere around KL or Selangor, you must have heard about this unique cafe especially if you are a gamer. This huge gaming cafe named ATO Gaming Cafe TTDI provides a variety of selections of games, food, and facilities for people. But, what is so special about ATO Gaming Cafe? Let's find out!
A Perfect Space For The Game Lovers!
Searching for a place for you to eat, chill, gaming and hang out with your friends? Don't wait any longer! ATO Gaming Cafe & Event Hall, TTDI is a perfect spot for you!
| | |
| --- | --- |
| Address | Jalan Sungai Penchala, Kampung Sungai Penchala, 60000 Kuala Lumpur |
| Operating Hours | Monday – Sunday, 10am -12am |
| Contact | 012-952 6900 |
| Social Media | Facebook | Instagram |
The Interior Inside Out @ ATO Gaming Cafe TTDI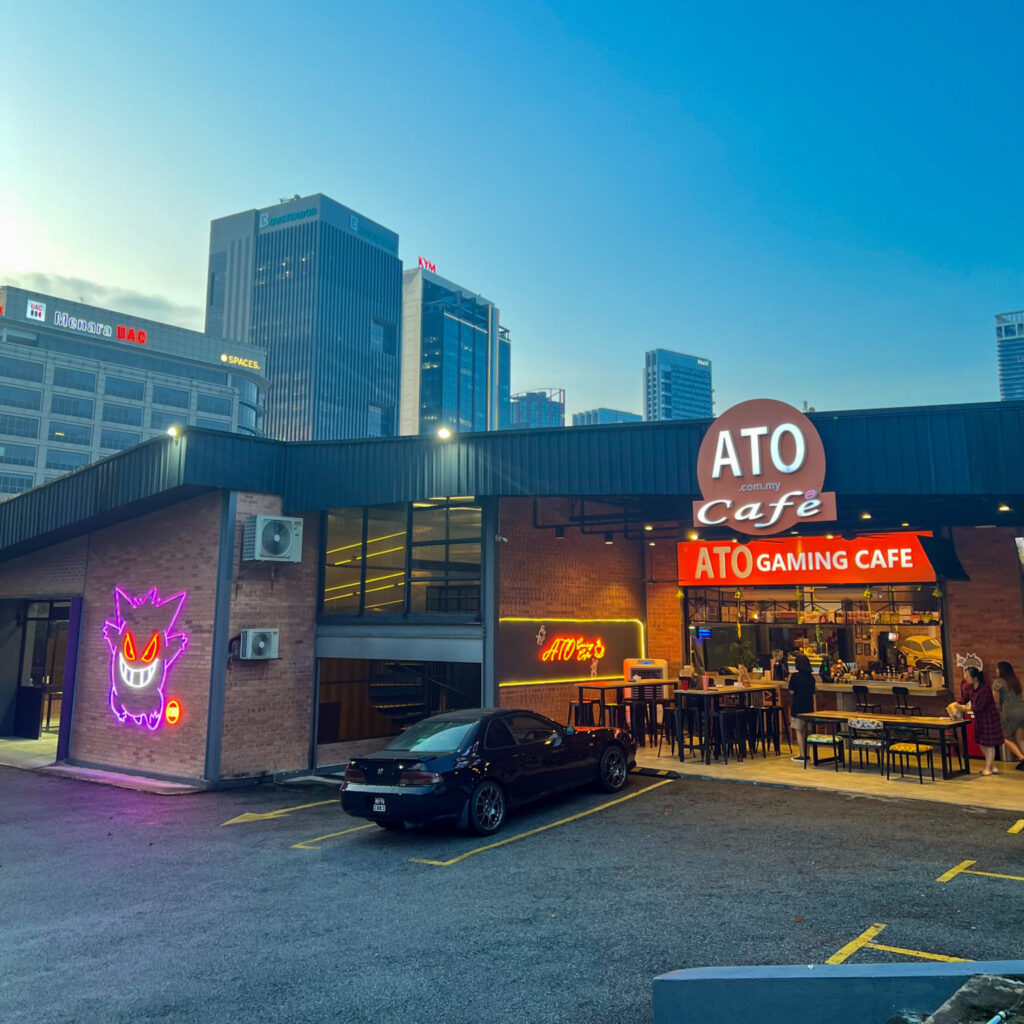 Images via KL Foodie
Looking from the outside, it does look like a warehouse. But, don't be surprised by the huge space inside the ATO Gaming Cafe TTDI. The interior is minimalist, with just the right amount of furniture with no extravagant things around.
Once you enter the cafe, your eyes will spot all types of games around the cafe. PS4, PS5, XBOX and many more, just name it. You will only need to spend a minimum amount of RM10 on food and beverages to play all the games.
Here are the facilities provided by ATO Gaming Cafe:
1 arcade machine
Open air parking
Surau
4 – 5 TV and game consoles
Stage
Have Fun With All The Games There!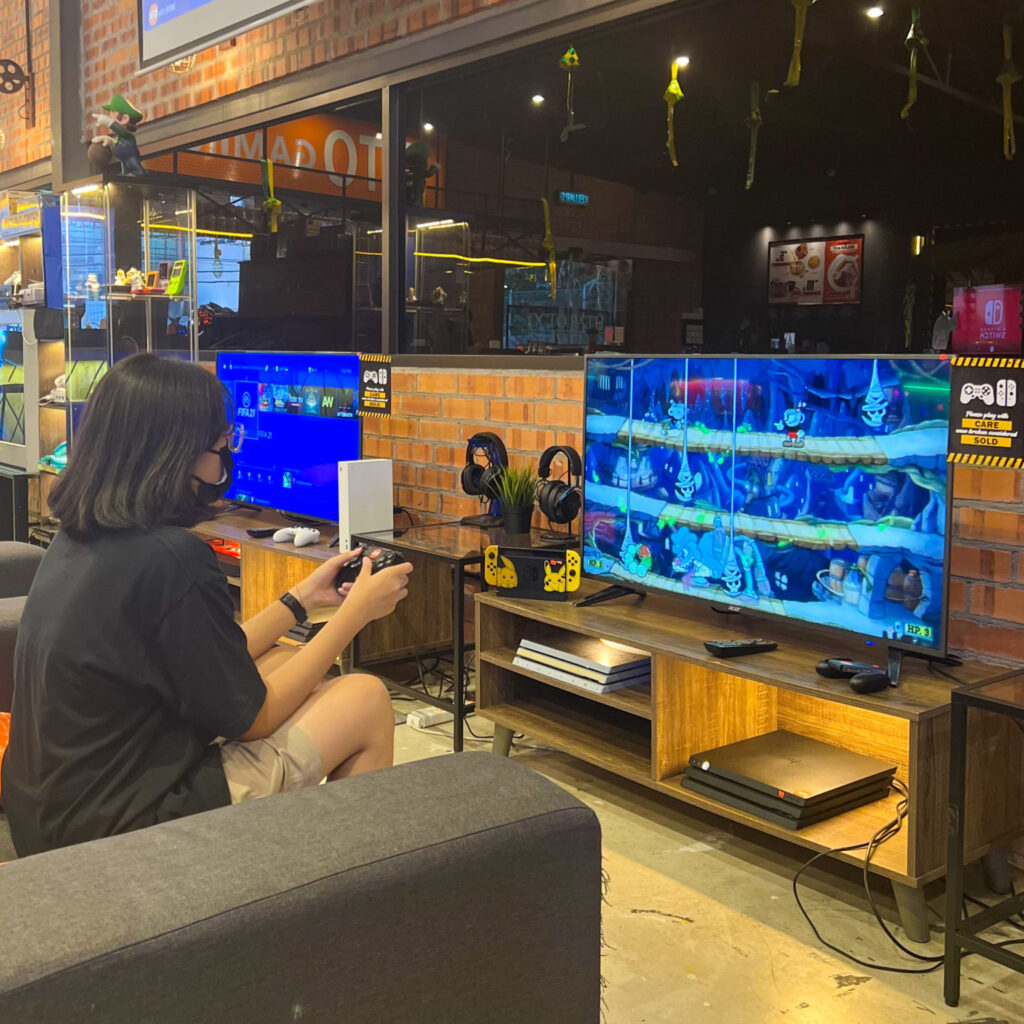 Images via KL Foodie
When we talk about the heaven of games, this is what we mean! Other than PS4 and PS5, racing games, shooting games, and arcade games are also there for you to play. Even classic games like Tekken Battle are there for you to play! It brings back our childhood memory, right?
You will never get bored once you are inside the ATO Gaming Cafe TTDI! Feeling hungry after playing all those games? No worry, ATO Gaming Cafe has everything ready for you!
Eat & Play @ ATO Gaming Cafe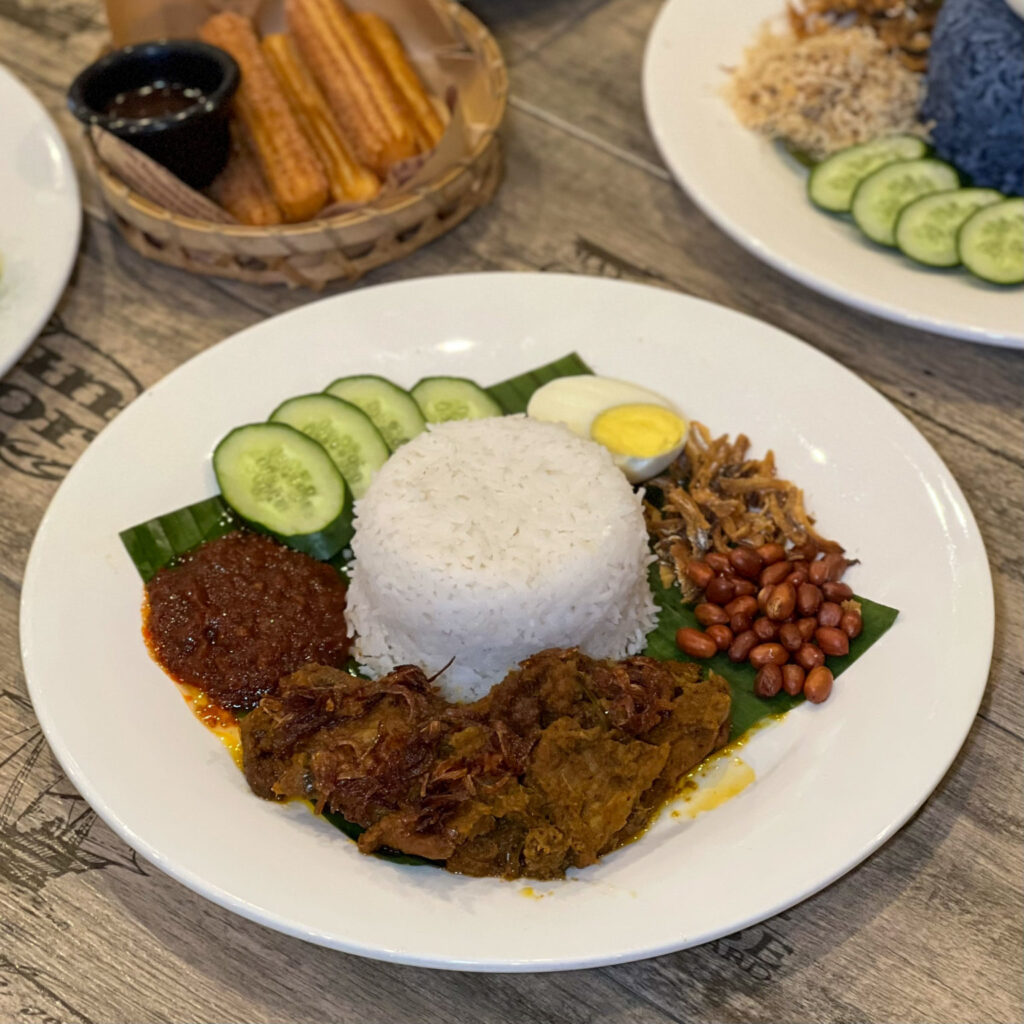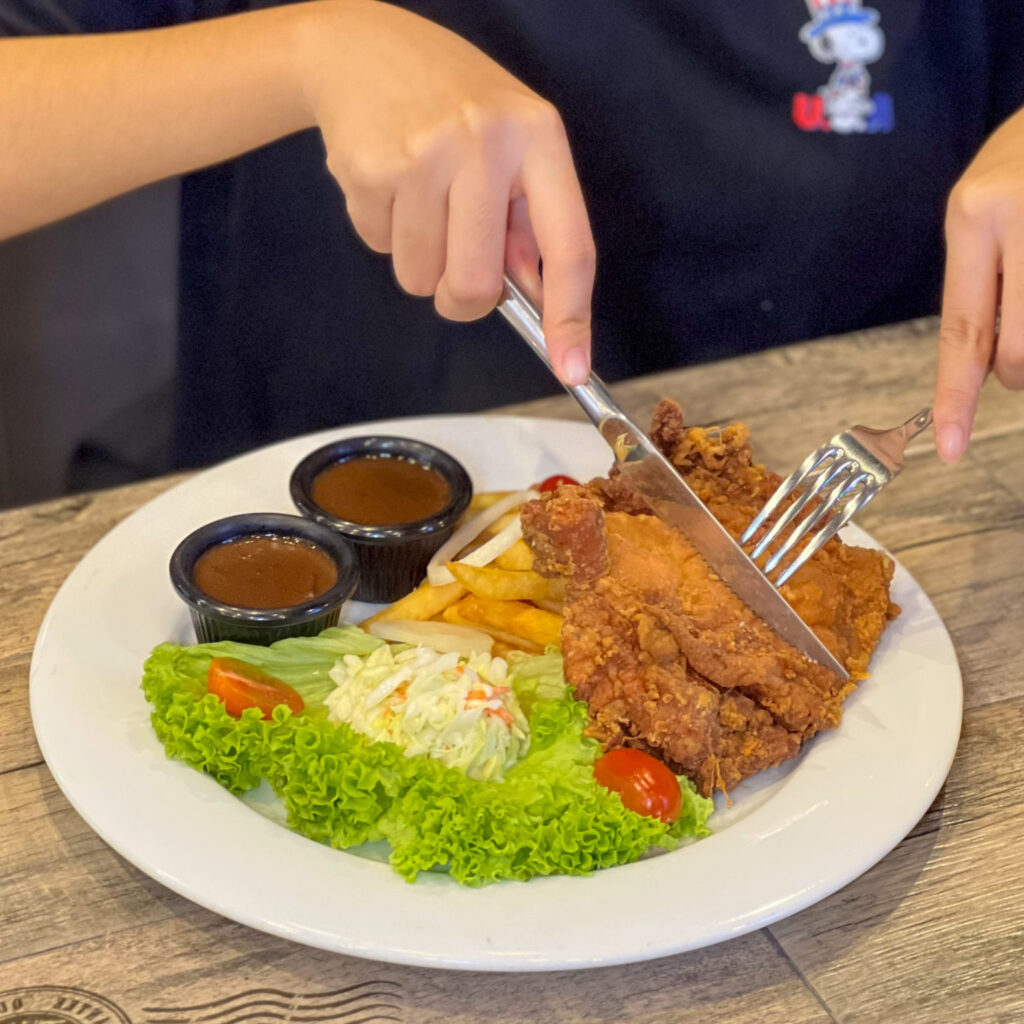 Images via KL Foodie
You must be feeling hungry after playing the games. Recharge your energy with all the delicious food serves in ATO Gaming Cafe TTDI. Please note that this cafe is a Muslim-friendly cafe.
From Malay cuisines like Nasil Lemak Rendang Chicken and Sambal Sotong to Western cuisines like Fried Chicken Chop and Aglio Olio, everything is here. You just need to choose what you want to eat.
Check out their menu below: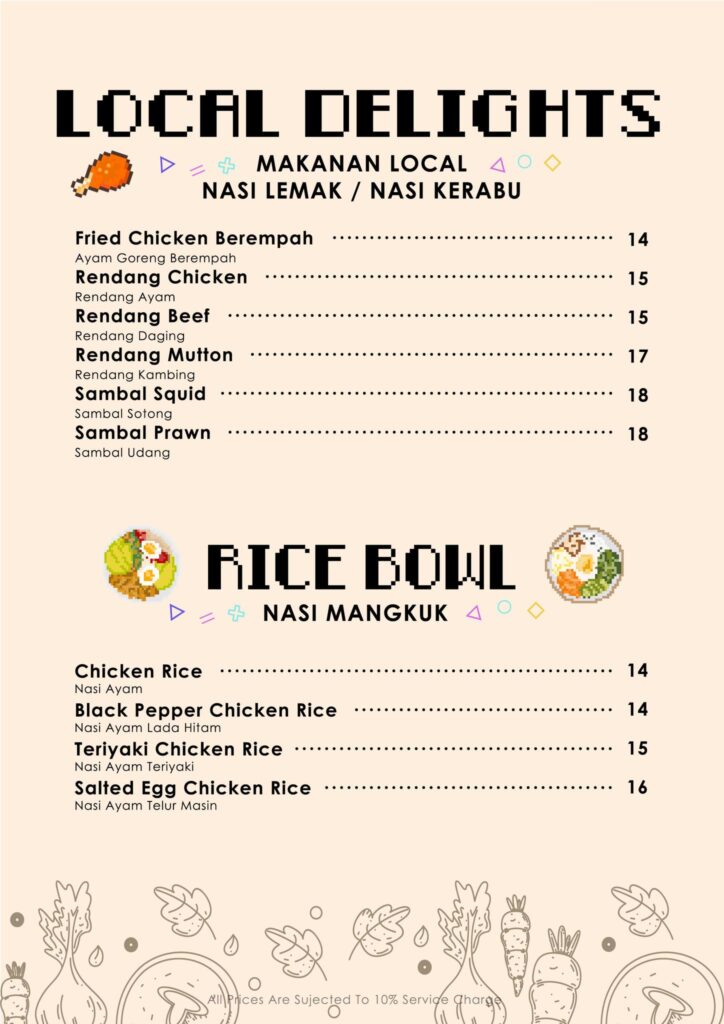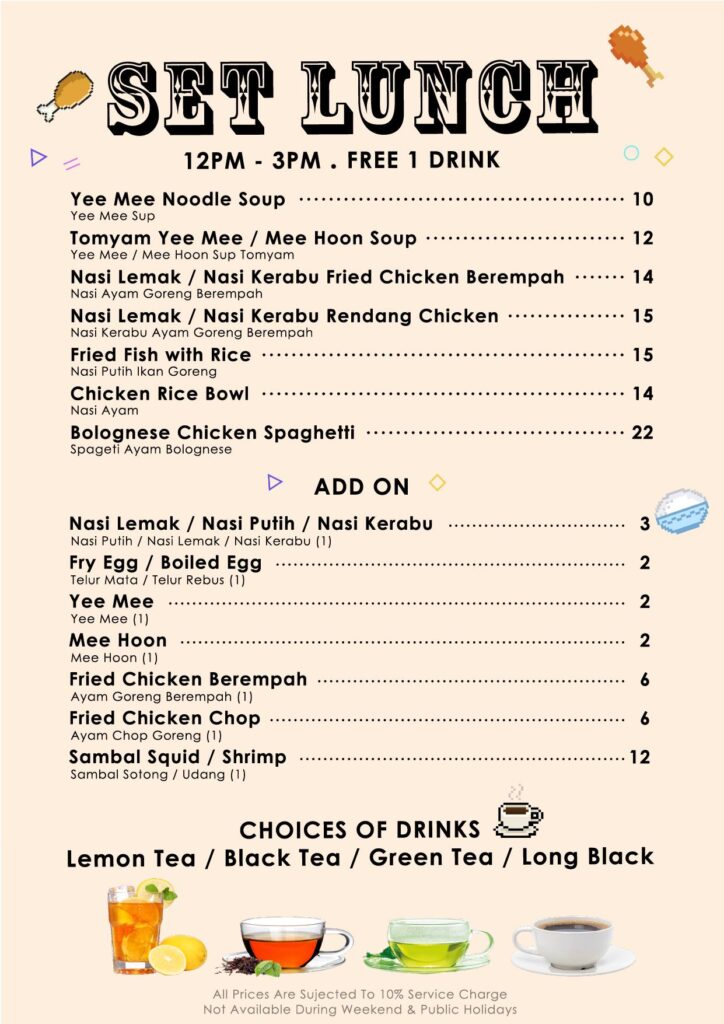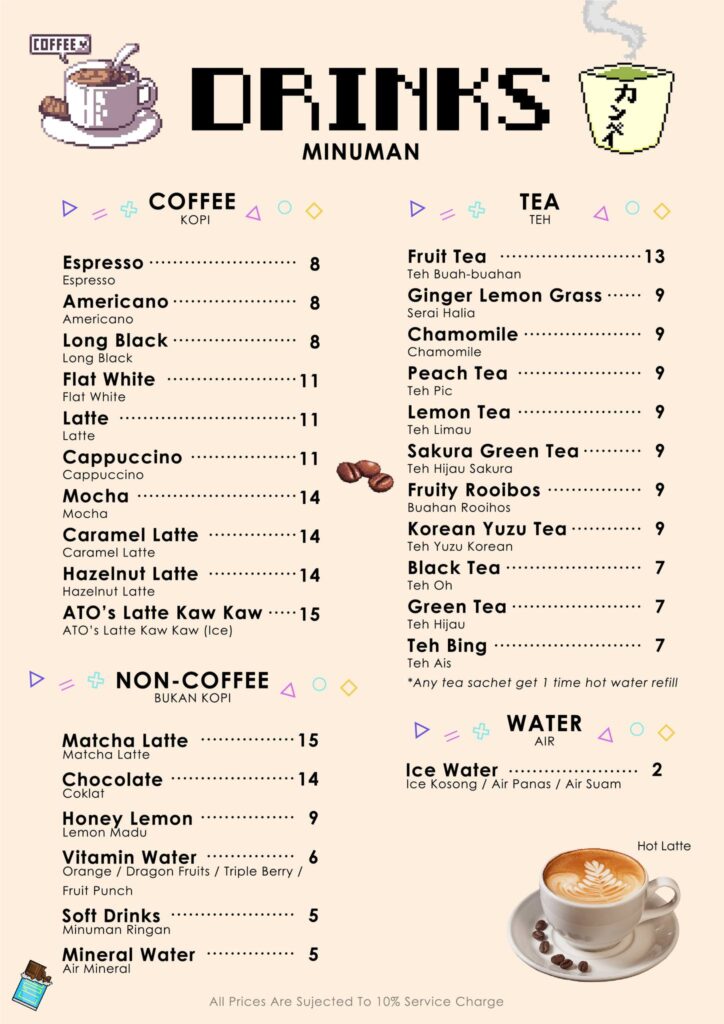 Images via ATO Gaming Cafe X Studio – TTDI
Enjoying good food while playing games is such a blessing. Everything is great, but what is even better? You can also buy things for your game set-up studio in ATO Gaming Cafe TTDI.
Get Your Gaming Needs @ ATO Gaming Cafe TTDI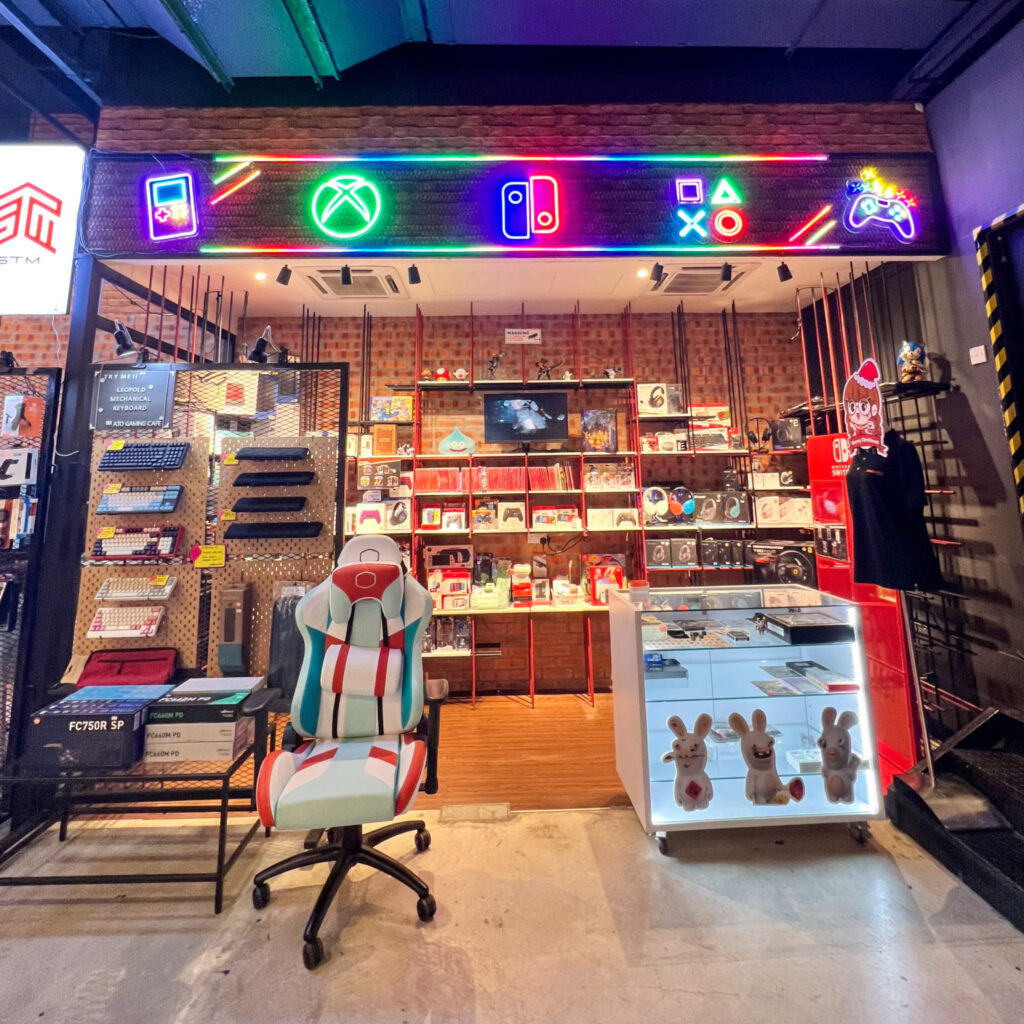 Images via KL Foodie
Searching for gaming essentials? A keyboard? Gaming chair? CD games? ATO Gaming Cafe has everything ready for you! ATO Gaming Cafe has a shop where you can buy all the gaming essentials that you want. Isn't it great?
Spacious Event Hall For Events!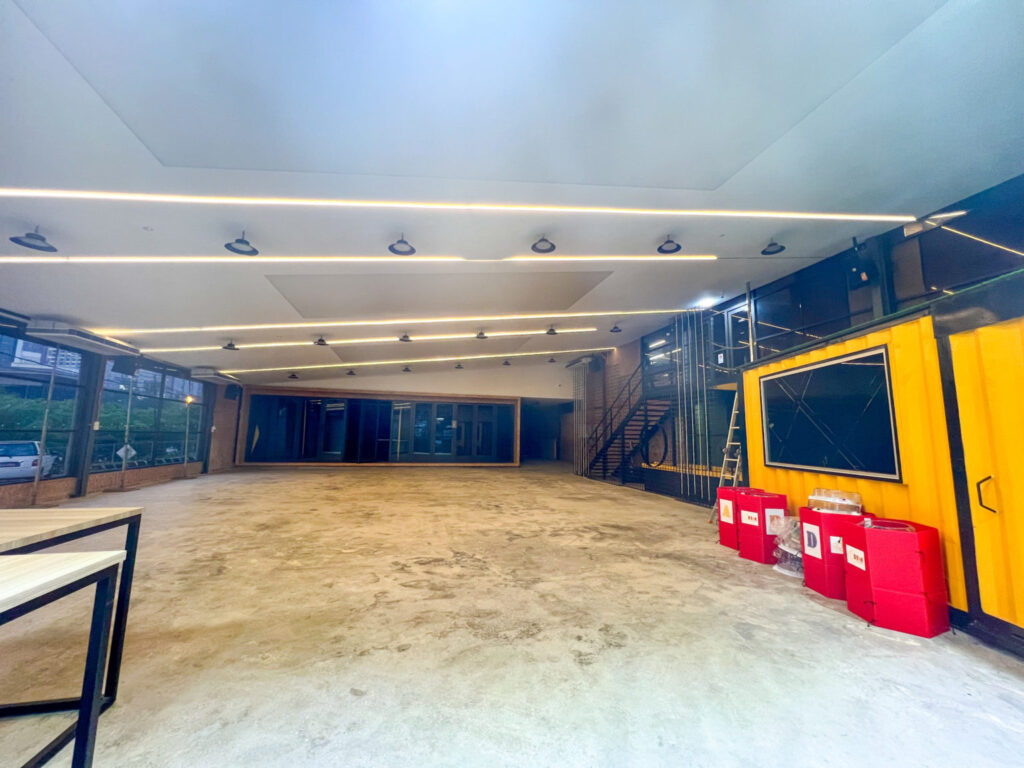 Image via KL Foodie & VMO Rocks
Thanks to the spacious area in ATO Gaming Cafe, this cafe also provides an event hall equipped with projector, screen, speaker as well as microphone. Whether it is for a private party or a general public event, you are welcome to hold the event here. Just hit them up and book your reservation with the details about your event.
Whether you are a hardcore gamer, casual gamer, or not even interested in gaming, ATO Gaming Cafe will give you an amazing experience there. From the interior, food, facilities and most important, the games, you will never regret entering the cafe! Also, check out this Cove Esport Hub, one of the gaming places for all gamers.
Invite all your gamer friends and visit ATO Gaming Cafe TTDI now!