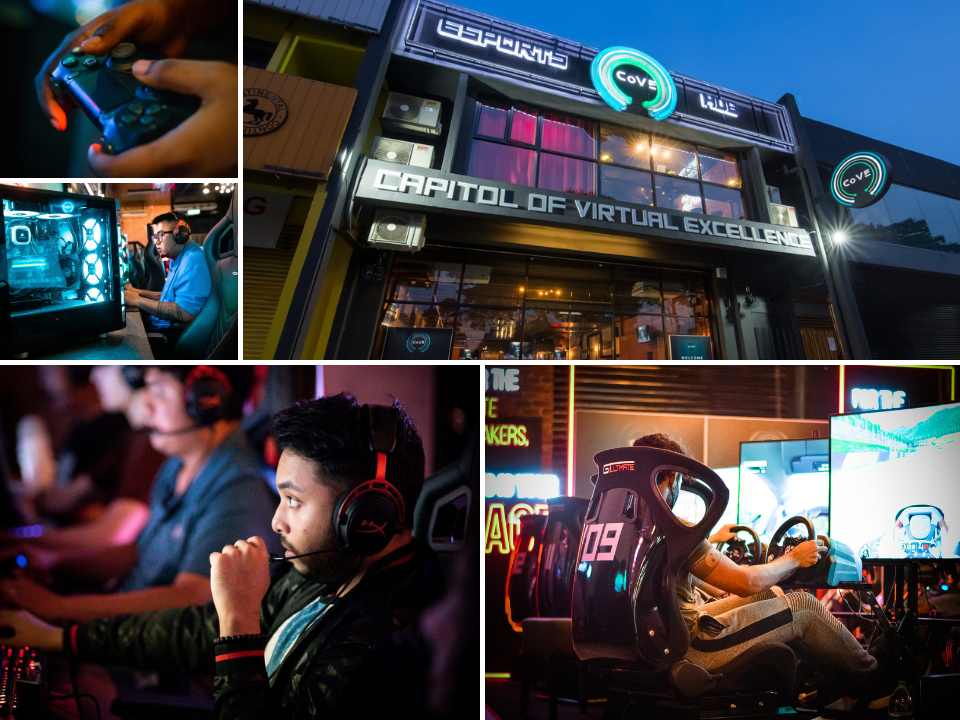 Good news for fellow Malaysian gamers! With high tech specs and latest gaming machines, Cove E-Sports Hub is the place to unleash your skills in gaming. From online computer gaming to the racing simulator, this e-sports hub is where you get your adrenaline fixed without breaking anything.
Cove E-Sports Hub
Cove was first formed in 2017 as a gaming agency, focusing on launching e-sports campaigns and events through combining experiences in entertainment and creative approaches for marketing. These methods have attracted numerous numbers of brand, big and small such as Digi, Toyota and more.
In 2018, Cove Agency took a step further and establish an e-sports hub, called Cove E-Sports Hub. Located in Bandar Sunway, Cove Hub has been a safe space and heaven for Malaysia's gaming community. Focusing on their aim to provide the best in-game experience, Cove Hub provide the highest and the most stable machines.
| | |
| --- | --- |
| Address | No.7, Jalan PJS 11/7, Bandar Sunway, 46150 Subang Jaya, Selangor |
| Operating Hour | Monday – Sunday, 12pm – 2am |
| Contact | 017-808 7017 |
| Social Media | Facebook | Instagram |
Now let's dive in to the list of gaming available at Cove E-Sports Hub.
Available Games @ Cove E-Sports Hub
1. Computer Gaming
Equipped with the latest graphic cards, Asus ROG STRIX GTX 1080 Ti OC Edition and an Intel Core i7-8700 processor, computer gaming is one of the top choices for fellow comers of Cove E-Sports Hub. To ensure a full gaming experience, Cove E-Sports Hub is fully furnished with mice, gaming chair, headphones and monitor as well as mousepad.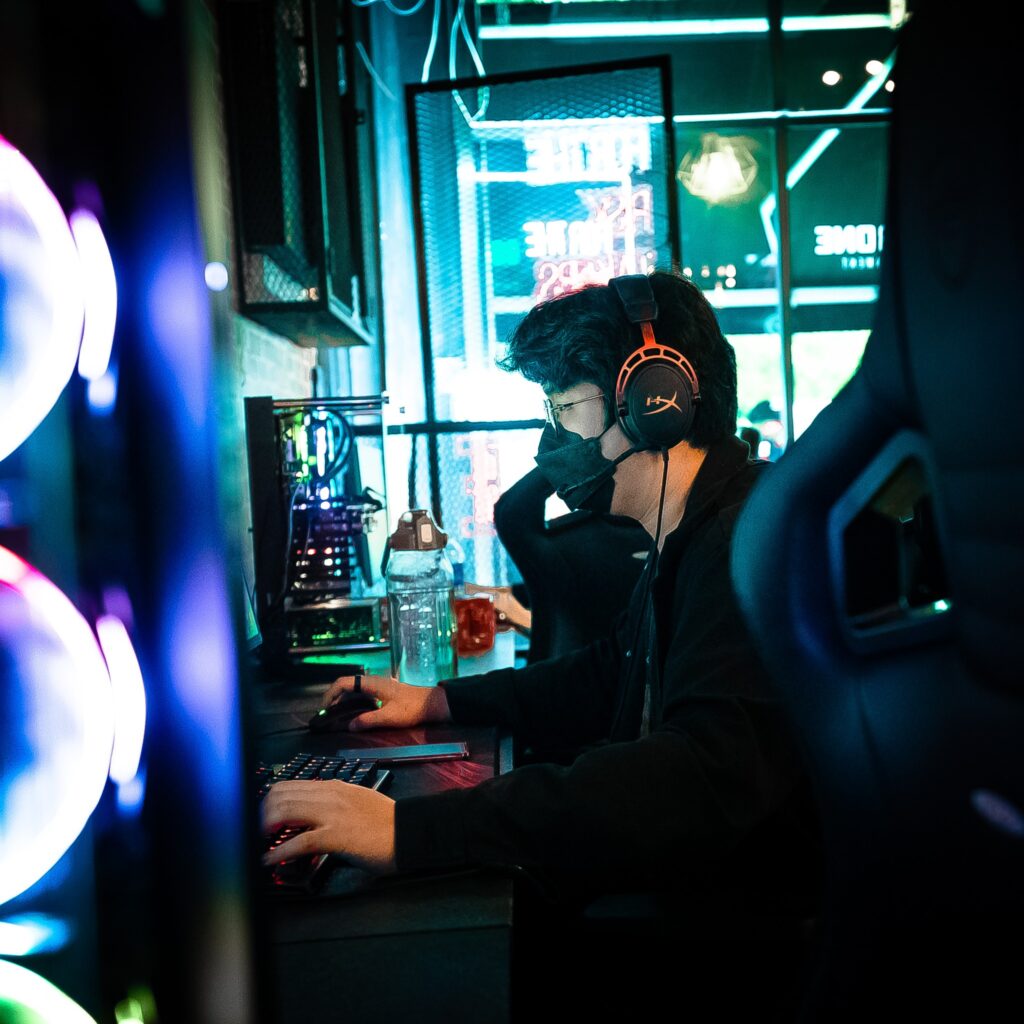 Images via WearecoveMY
Games Available
Cove E-Sports Hub is on a mission to ensure the in game fun fits every expectations of the comers. Hence, they provided a range of games that fellow gamers might be interested in.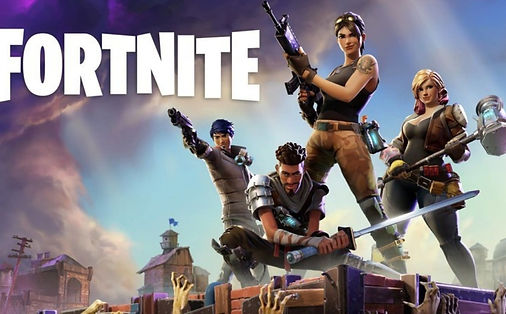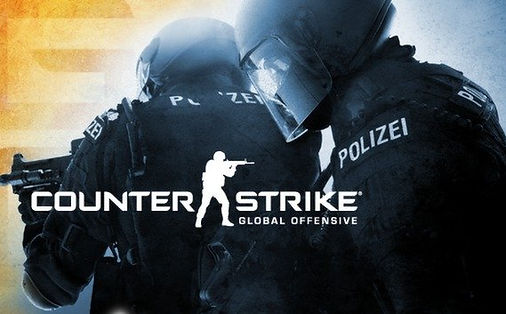 Images via Cove Esports Hub
Here are more games you might be interested in:
Call of Duty: War Zone
Fortnite
Valorant
Tom Clancy's Rainbowsix Siege
Elden Ring
Counter Strike: Global Offensive
Apex Legends
League of Legends
Rates
Starting at RM10 for 2 hours for a non-member, you can experience your own gaming sensation with different kinds of games. However, if you are part of their community, you can enjoy this experience with a much cheaper price. You may refer the pricing below for a better understanding.
Types of Rate
Prices
Membership
RM4
(1 hour)
Non-Membership
RM10
(2 hour)
To book a slot for computer gaming, click here.
2. Racing Simulator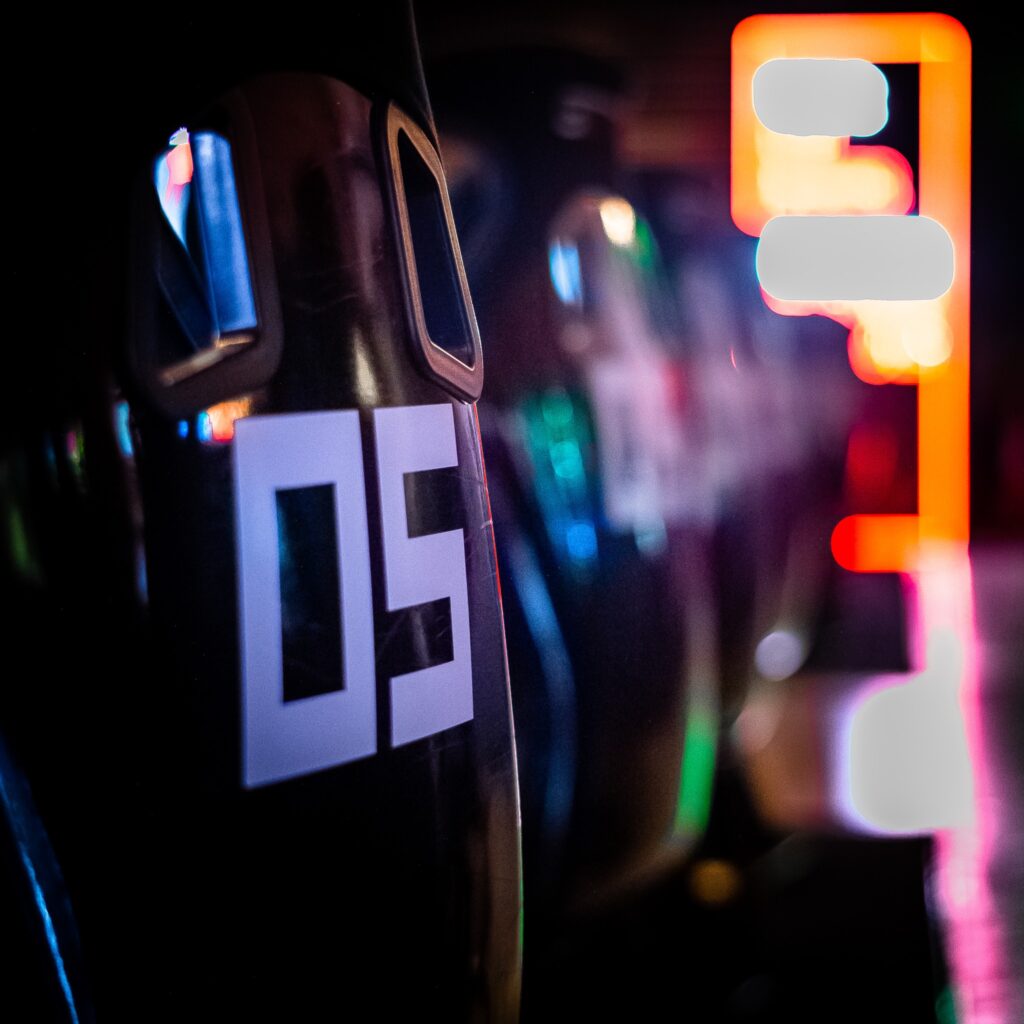 Images via WearecoveMY
Did you know, Cove E-Sports Hub is home to Malaysia's biggest simulation racing simulator. Using, Sony PlayStation 4 as the ultimate gaming platform equipped with highest quality of racing cockpit and wheel, players can enjoy almost-real life driving games.
Looking for a more real-life kind of adrenaline rush? Visit one of these 5 go-kart tracks in Kuala Lumpur and Selangor.
Games Available
If you are looking for a way to experience the rush of adrenaline without crashing your car or getting the speed ticket, you should definitely try out Cove E-Sports Hub's racing simulator. This simulator gives you a similar experience without the cost of your life nor your money.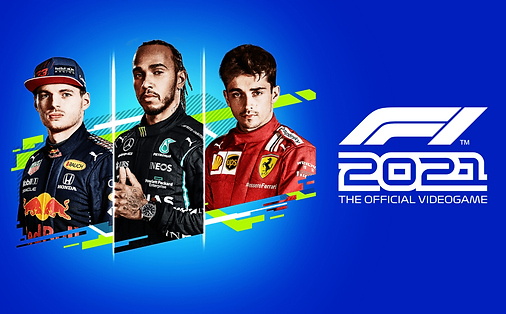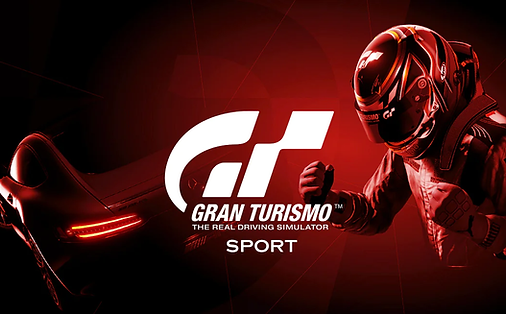 Images via Cove Esports Hub
These are a few racing games available:
Wreckfest
Grid Legends
F1 2021
F1 2022
Gran Turismo
NFS Heat
Rates & Promotion
For only RM15 per hour for those with a non-membership, you can experience yourself the excitement and rush of excitement passing through your veins as you are seated at the racing chair. If you crave for more adrenaline rush, be sure to join their membership community for a much better bargain.
On top of that, you may also enjoy a weekend promotion for sim racing too!
Types of Rates
Prices
Membership
RM12
(1 hour)
Non-Membership
RM15
(1 hour)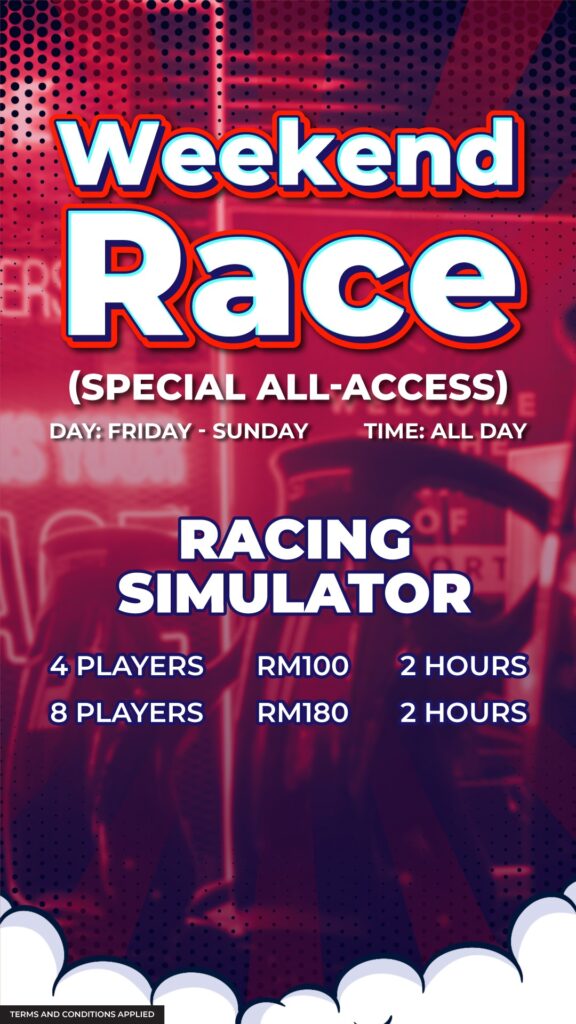 Image via wearecovemy
Book your slot for racing simulation here.
3. PlayStation Console Gaming
For some of us, owning a PlayStation especially the latest one can be outside of our budget. Worry less, dear gamers. Here at Cove E-Sports Hub you can experience the Sony PlayStation 5 experience paired with Sony 50" 4K monitor to fulfill your gaming satisfaction.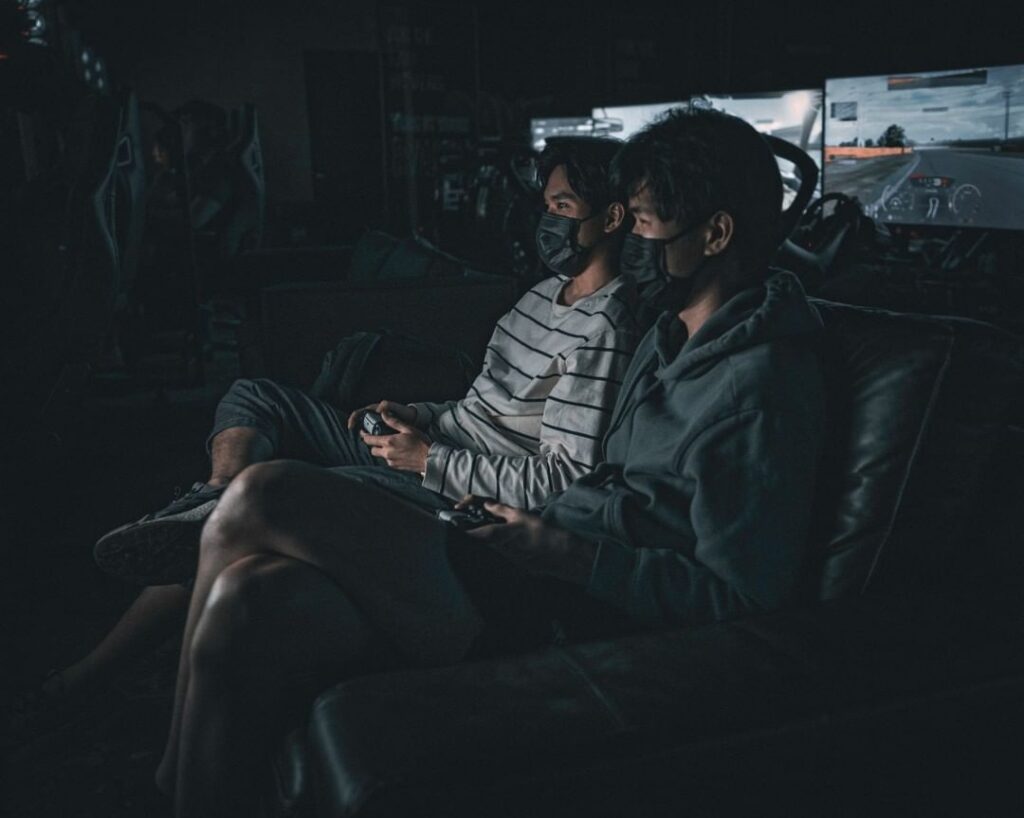 Images via WearecoveMY & wearecovemy
Games Available
Invite your friends along to enjoy multiplayer games that are available at Cove E-Sports Hub. Or if you want to put your relationship to a test, you can head to Cove Hub and play a few multiplayer games to test your partner.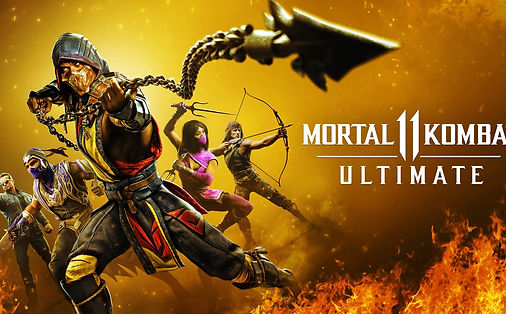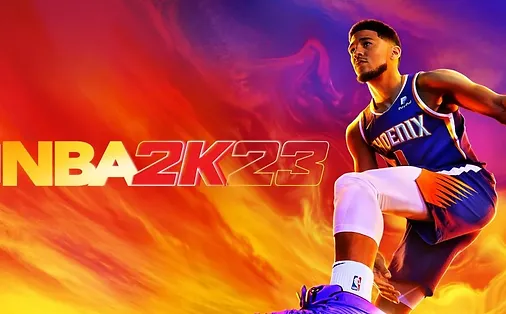 Images via Cove Esports Hub
Here are a few games available that you might found interesting:
Injustice 2
Mortal Kombat Ultimate
Overcooked 2
FIFA '23
NBA 2K23
Football 2023
Rates
Best to play with your friends, PlayStation console game can be enjoy as low as RM20/hour for the non-members. You will be equipped with the console upon registration. However, you are welcome to register their membership package to enjoy a lower price.
Types of Rates
Prices
Membership
RM15
(1 hour)
Non-Membership
RM20
(1 hour)
To book your slot for PlayStation console gaming, click here.
Cove E-Sports Hub's Membership Prices & Promotions
To enjoy the maximum gaming experience with short queue and exclusive perks at Cove E-Sports Hub, you may register their membership and join the VIP community of the hub.
Membership Packages
At Cove E-Sports Hub, there are two types of membership packages that you can register to which are the standard membership and premium membership. Both of these membership packages include different perks that you can enjoy at different prices.
Types of Packages
Prices
Perks
Standard Membership
RM50
(Registration Fee)

RM30/year
(Renewal Fee)

RM20
(Minimum Reload)

1 Year
(Top-up Validity)
10% Reload Bonus
Birthday Treat
Priority Queue
Member Rates & Packages
Access To Event & Activity
Merchandise Discount
Lucky Draw
Awards
Premium Membership
RM400
(Registration Fee)

RM100/year
(Renewal Fee)

RM100
(Minimum Reload)

1 Year
(Top-up Validity)
Welcome Box of Premium Merchandise
20% Reload Bonus
Birthday Treats
Super Priority Queue
Exclusive 'Ultimate' Package
Exclusive Discord Privilege
Custom Membership ID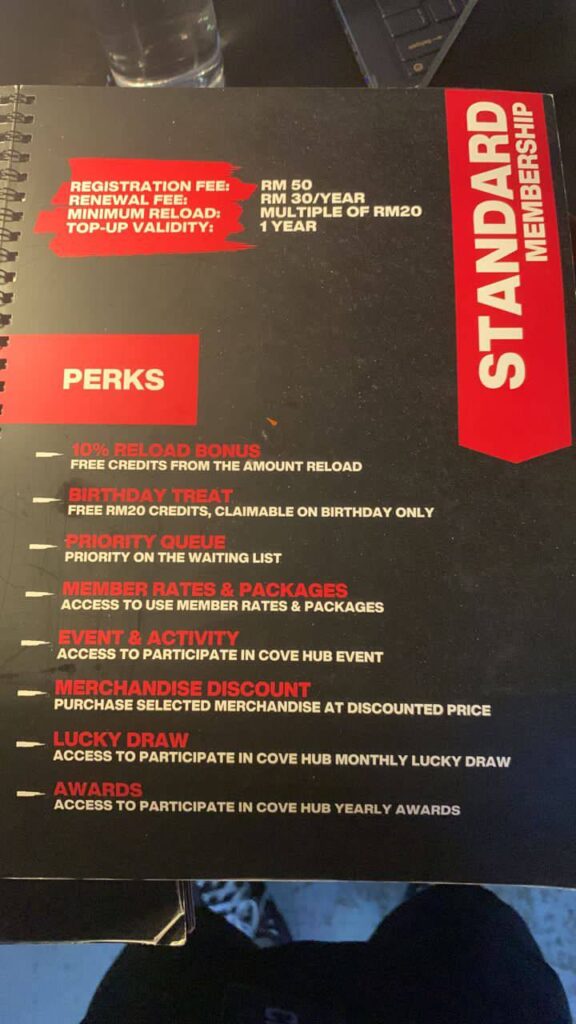 For more information on the membership packages, you may click this link.
Membership Promotions
On top of that, as part of the membership community, you can enjoy their membership rate which is cheaper than the normal rate. There is also a weekly promotion where you can enjoy the ultimate gaming experience at a much cheaper price at a specific time.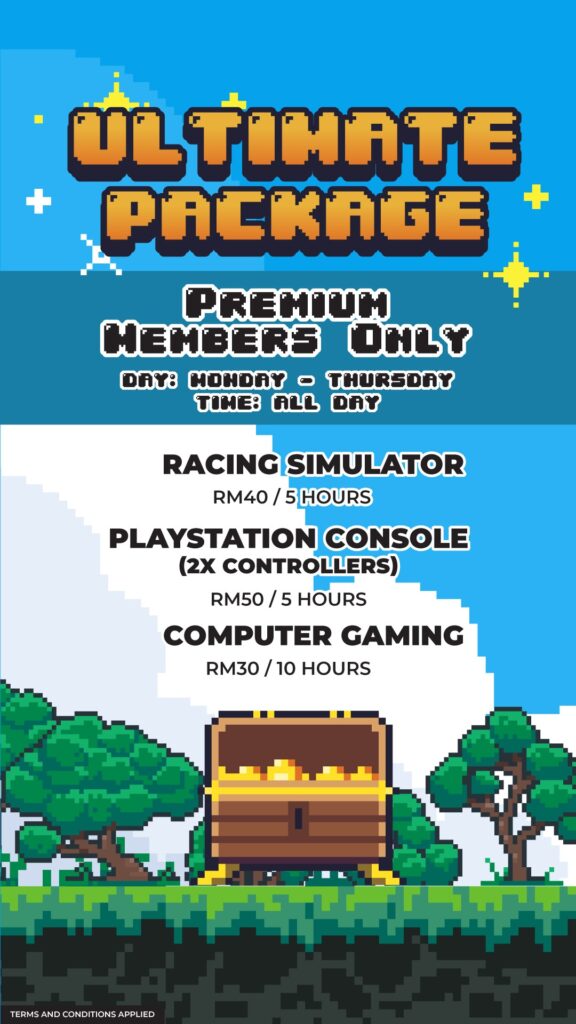 Images via wearecovemy
There is no reason why Cove E-Sports Hub should not be on your list to visit this weekend. De-stress and unwind through some ultimate adrenaline rush gaming experience at Cove E-Sports Hub. Make sure to book your reservation at least 3 hours before your desired time!