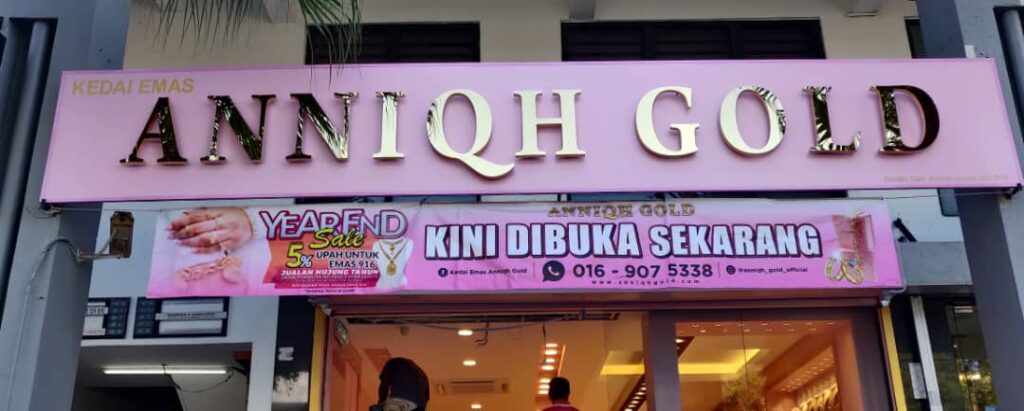 Local jeweller, Anniqh Gold has recently relocated from Semua House Mall to Dataran Palma, Ampang, nearby the former DePalma Hotel and Ampang Point. At just across the street, the relocation of the boutique-style jewellery brand will offer customers a better shopping experience at the new location.
Gold jewellery are accessories that can be a good investment in the long term. For instance, the value of gold does not depreciate but will only soar over time. It is a good store of value that jewellers like Anniqh Gold offers to individuals looking for a stable investment.
In line with the relocation of the branch and also to welcome the new year of 2022, Anniqh Gold is having an exclusive promotion for loyal and new customers!
Anniqh Gold 2022 NEW YEAR PROMOTION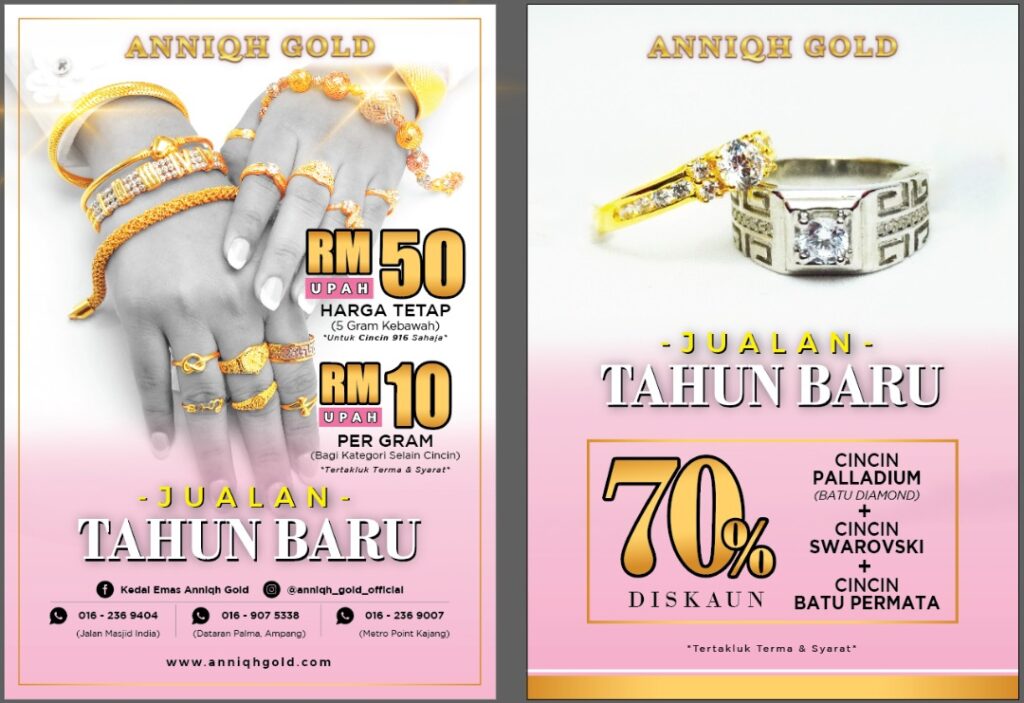 Low workmanship deal
Workmanship is the price you pay for the time, effort and skill spent on creating a piece of jewellery. The more complex the jewellery is, the more expensive the workmanship is.
Cutting the cost for you to own new jewellery, Anniqh Gold is giving customers a flat rate of RM50 workmanship with ring purchases (916 Gold) below 5 grams.
As for jewellery of other categories, workmanship is capped at RM10 per gram only, except for exclusive items.
Purchase discounts
Moreover, exclusive items are also entitled to a 50% discount. On top of that, they are offering up to a 70% discount for Swarovski ring, Palladium ring and Gemstone ring.
Promotion list: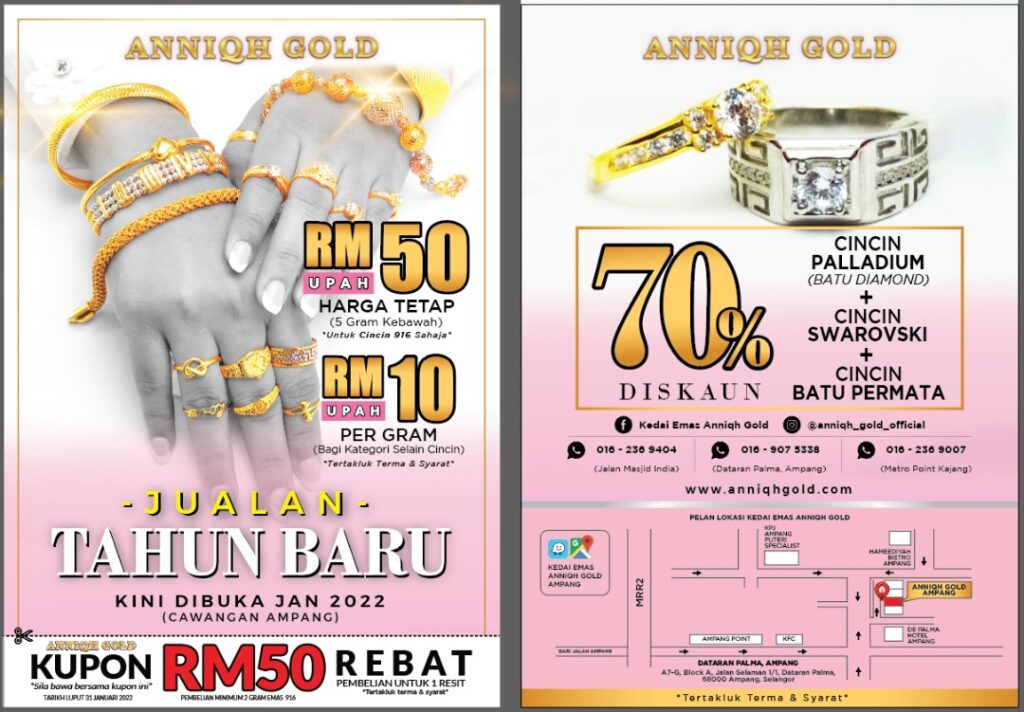 Ring category – flat rate RM50 workmanship (below 5 gram)
Other categories – RM10 per gram workmanship
Exclusive items – 50% discount
70% discount for Swarovski, Palladium & Gemstone
RM50 rebate coupon
Exclusively for customers visiting the new store at Ampang, an RM50 rebate coupon will also be distributed. Customers can enjoy an RM50 rebate with the coupon for a single receipt purchase of a minimum of 2 grams of 916 Gold.
Show them the coupon on the flyers and take advantage of the RM50 rebate!
Note: The New Year promotion will only last until 31 January 2022 (terms and conditions apply).
Meanwhile, Anniqh Gold is a jewellery store owned by Syarikat Johra Jewels Sdn Bhd. Since 2019, the brand has been slowly expanding its footprint across Klang Valley. They are most known for their Gold to Gold 0% depreciation from old gold promotion which loyal customers love about them.
Anniqh Gold: "Jewelleries are long term assets"
Anniqh Gold aims to spread knowledge about the value of gold jewellery that they offer. The jeweller provides a wide range of unique and charming jewellery designs including:
Gold
Palladium
Diamonds
Gems
Swarovski
Their boutique-style jewellery is sold at a reasonable and competitive price in the jewellery market. These are not only beautiful to the eye but also valuable as an asset for the long term.
For more information, please visit their website, Facebook and Instagram. Alternatively, you may contact them via these numbers:
016-236 9404 (Jalan Masjid India)
016-907 5338 (Dataran Palma, Ampang)
016-236 9007 (Metro Point Kajang)
Visit Anniqh Gold now before the sales ends!