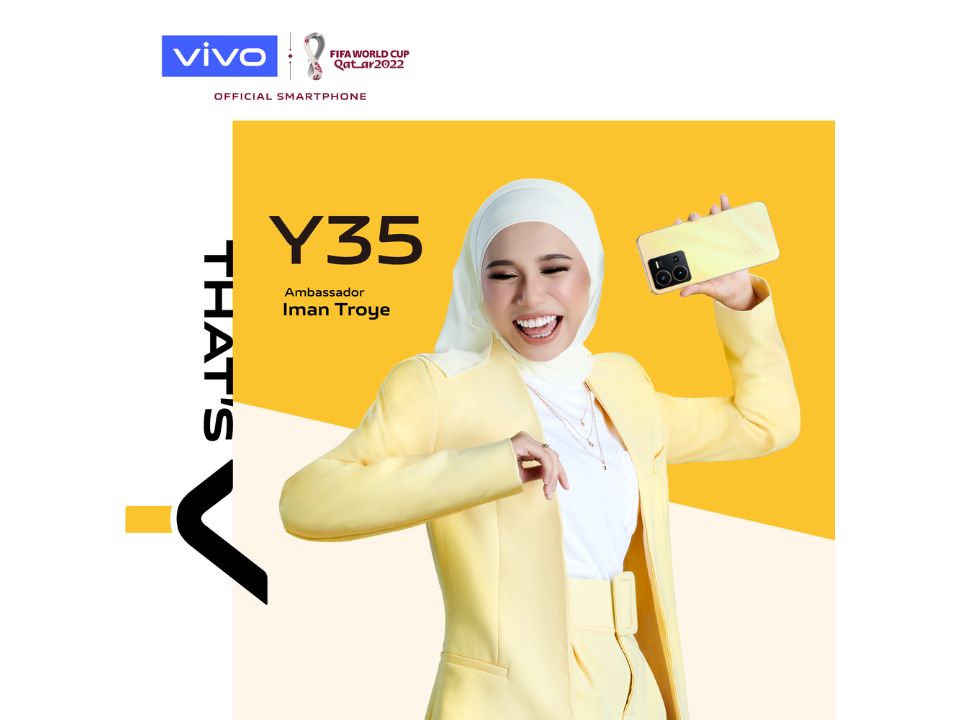 Announcing the first ever ambassador for vivo Y Series is the rising Malaysian star, Iman Troye. vivo has planned a huge campaign around Iman's endorsement, scroll down to see more of what activities are taking place soon.
Here's Why Iman Troye is Chosen as the Ambassador of the vivo Y series
vivo Malaysia has appointed Iman Troye as the brand ambassador for the vivo Y35 series with the aim to unleash more fun and pleasant moments. Iman Troye is the brand's first ambassador for vivo's That's Y series.
vivo believes that Iman Troye's youthful and dynamic personality can personify the aim of the That's Y series, which is designed to amplify colourful and fun moments in users' everyday lives and encourage users to experience vivo's 'Joy of Humanity'. This company value honours humanity by appreciating every moment of life. Vivo believes that technology advances life and empowers people to enjoy their daily lives.
The company also holds another core value in which it believes that innovation, consumer orientation and the correct attitude on doing the right things and doing things right, aligns with Iman's artistic presence and her lifestyle.
The 19-year-old artiste once put Malaysia on the international map. She was chosen as a Malaysian representative for an empowerment campaign and was featured on a digital billboard in New York Times Square. Her upbeat and catchy single "Teman" is still one of the hottest songs today, with over 50 million views on YouTube.
Incoming Tiktok Challenge with Prizes to be Won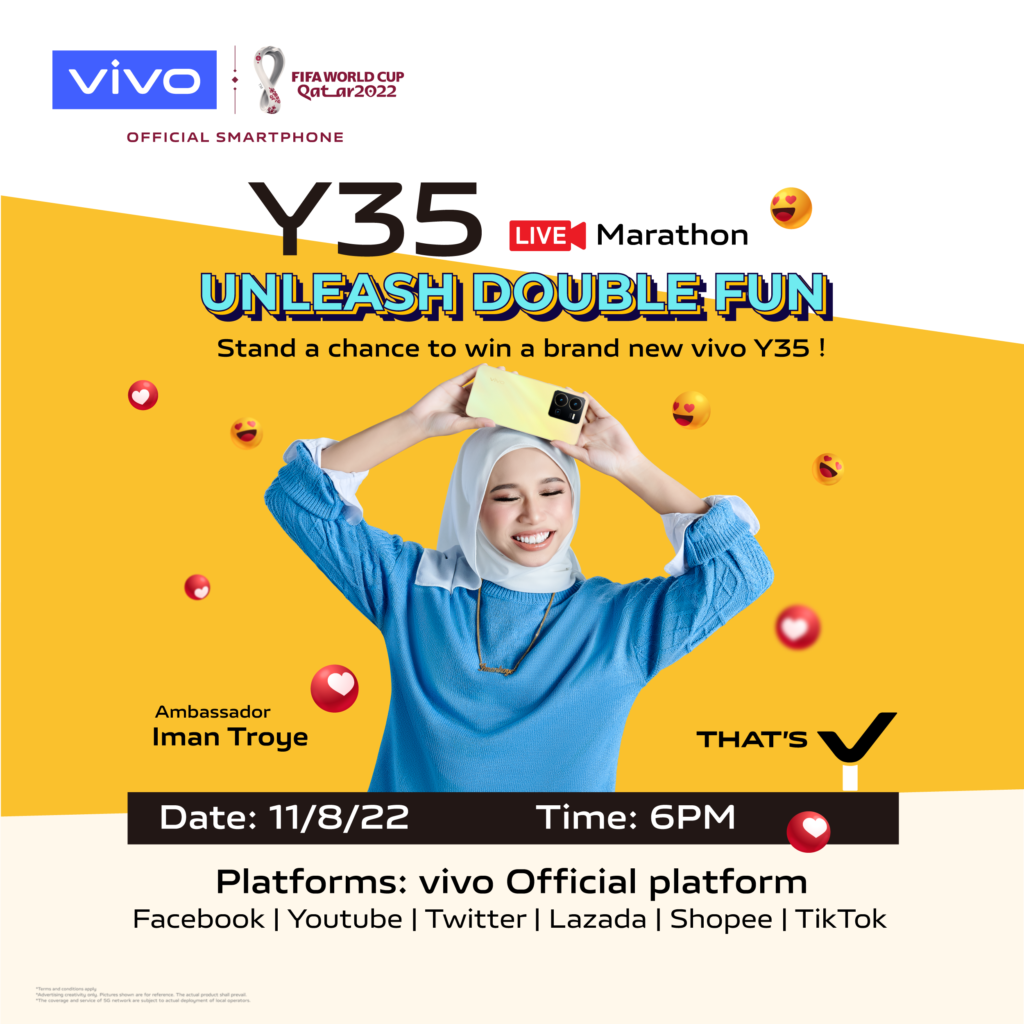 As part of the collaboration, Iman will perform the theme song specially curated for the vivo That's Y series, and vivo Malaysia will host a TikTok dance challenge with Iman Troye. Participants in this challenge have the opportunity to bring home fantastic prizes.
For more details on the vivo Y35 series and the collaboration with Iman Troye, stay tuned to vivo Malaysia official Facebook Page.