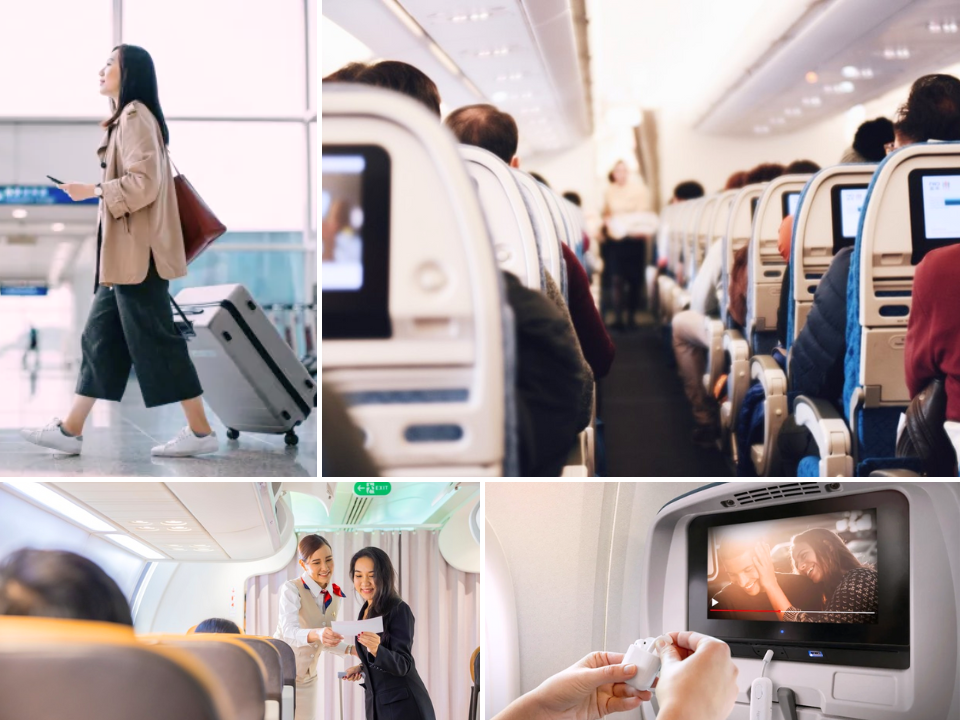 Flying through the clouds to new destinations and exploring the world is a thrilling adventure that people yearn for. But to ensure that every flight is a breeze, they need more than just a boarding pass and a suitcase. Well-thought airplane etiquette is the most important thing to take note of.
On Board Your Flight With Good Manners
Here is the guideline for all expert travelers or first-timers to follow whenever there is a flight to catch.
1. Arrive Early But Not Too Early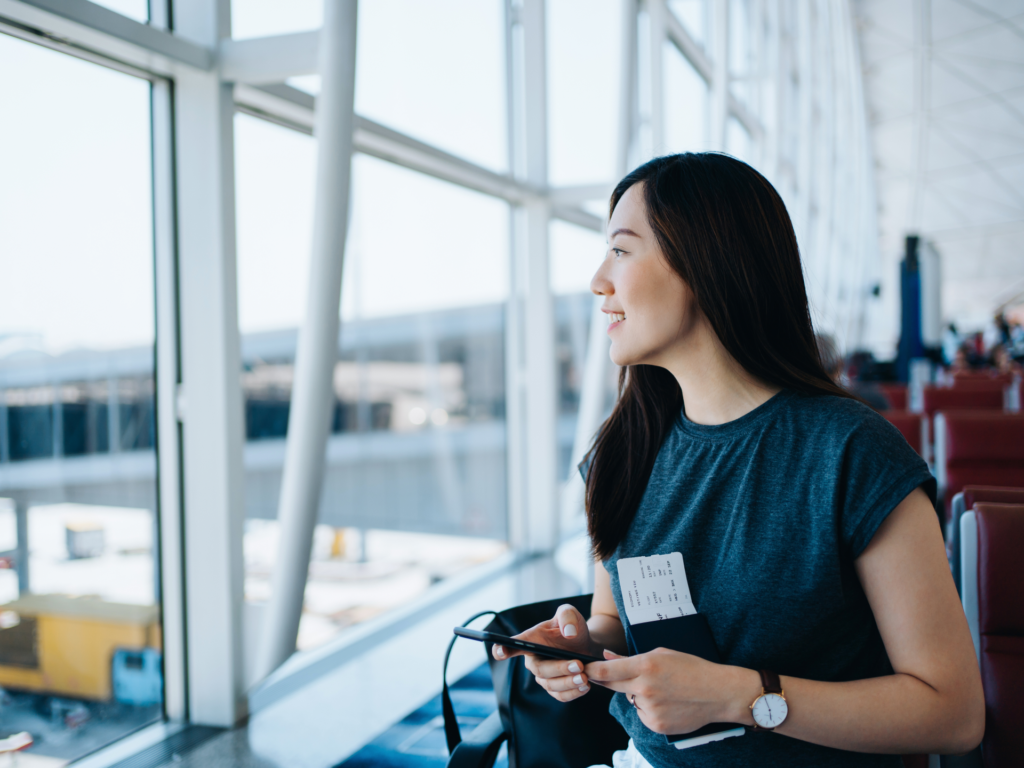 Travelers frequently rush to the airport hours before their departure because they are excited about the trip. We understand that. A little bit of extra time is wonderful for a leisurely start, but getting there too early can cause traffic jams at the gates and security checkpoints.
To ensure a quick check-in and security procedure, arrive approximately 2-3 hours before takeoff to strike the proper balance.
2. Be Prepared Before Approaching The Security Line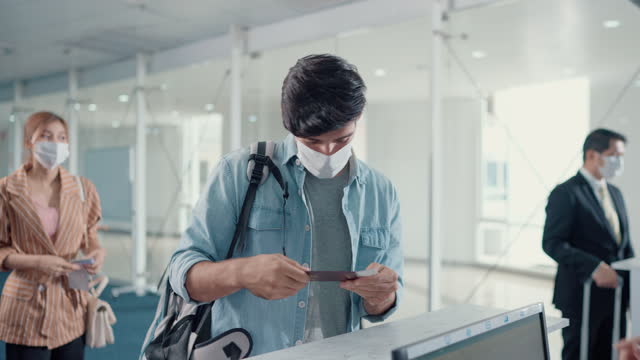 Images via iStock & Local 3 News
Even before all travelers get to step on a plane, they should practice good airplane etiquette. How? Be prepared with your ID and boarding pass before approaching the security line. Don't wait until the front line to take out all your things.
Start planning quickly by taking off your watch and belt, disconnecting your laptop, and separating your liquids before getting to the scanner. This will speed up your time at the gates and the arrival of everyone else.
3. Be Kind To The Crew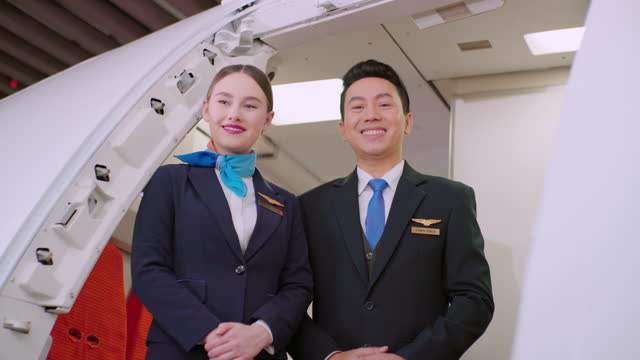 Images via Adobe Stock & iStock
Once people get on the flight, keep in mind to always be kind to the crew. Start with greeting and giving a smile to the flight attendants. Who knows that just a simple warm smile can change their whole day?
During the flight, please don't try to argue with them or disobey any orders from the captain and crew. Their priority is your safety, not mainly about your services. If there is rough turbulence or any medical scenes, try to be considerate.
4. Mind Your Space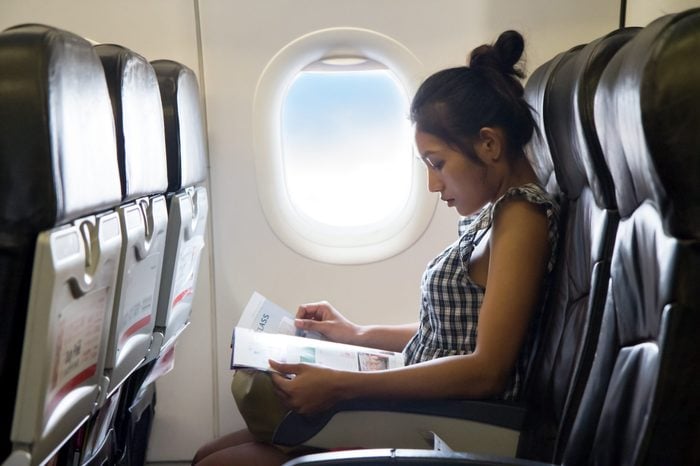 Images via Travel And Leisure Asia & Reader's Digest
It is essential to always mind your seat on the airplane. While placing your bag in the compartment, place it horizontally to let other people keep their things too. Put your bags over your seat, don't let it take other people's space.
Wi-Fi is available anywhere, even in an airplane. Sure, if there is urgent work or email that needs to be done on the flight, you can do your work there. But, remember that flight is not your office. Hence, the space is limited to your tray table only. Don't take over other people's tray tables and put your things around. Be considerate of your fellow passengers.
5. Keep Noise Levels Down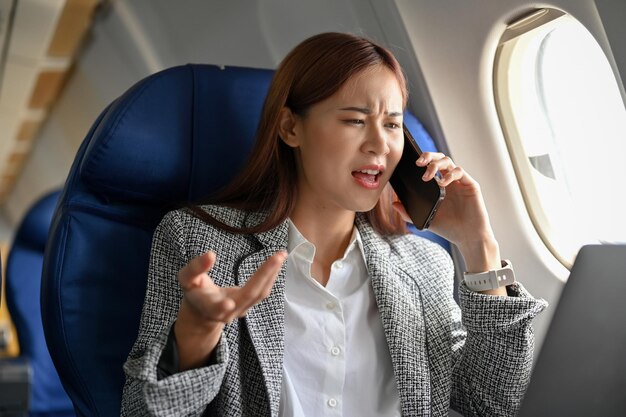 Images via Verywell Family & Freepik
This is one of the most important airplane etiquette things that people should know. Keep noise levels down while being in the airplane. Airplane cabin has limited space, so it is essential to maintain a peaceful atmosphere. If you are having a conversation with your travel friends, please be in a polite volume.
While traveling with your kids, try to control them to make sure they are not disturbing other passengers. Actions like screaming, kicking the seat, running around the cabin, and playing around might disturb other passengers.
6. Wear Headphones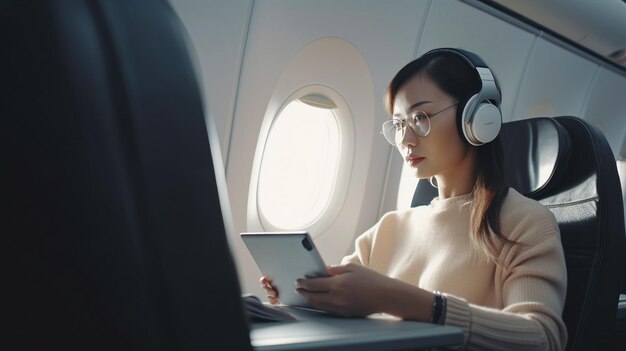 Image via Freepik
Having a long flight could be tiring and boring. Listening to music and watching movies can help in killing some time. If you would like to listen to music or watch movies, please wear your headphones or earphones! It is good to be thoughtful with your surroundings because some people just need their rest and sleep during the whole flight.
7. Be Thoughtful With Hygiene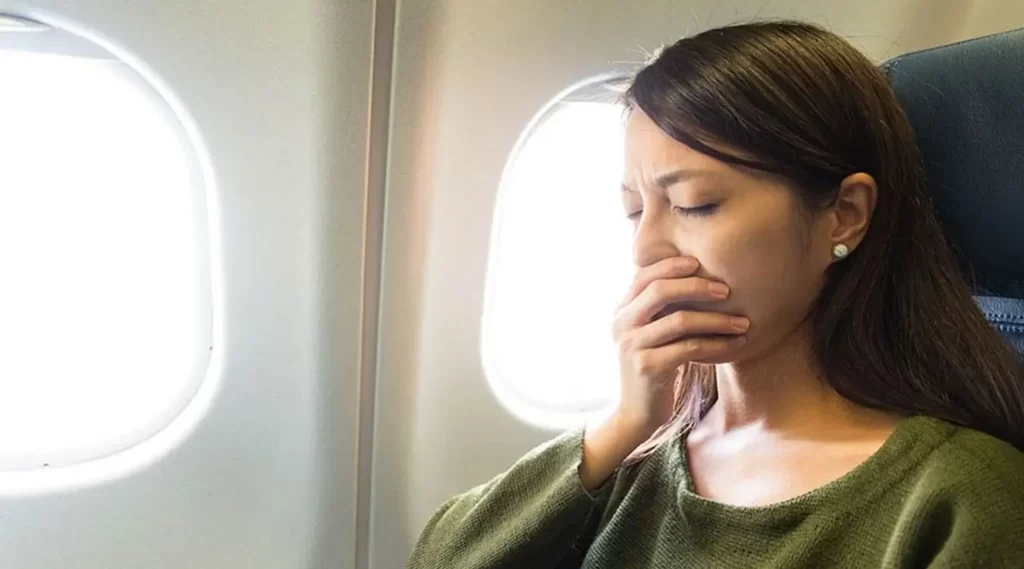 Images via News.com & Traveloka
Seating next to someone who doesn't care about their hygiene is the worst nightmare for any traveler. So, be thoughtful with hygiene while being on the flight. Remember to wear your deodorant before boarding to avoid any body odor during the flight.
Also, it is tempting to take off your shoes and just let them freely during the flight. But sometimes, the feet give off some smell after being hours in the shoes. So, it is advisable to not take off your shoes.
By following this airplane etiquette guideline, people can be more than just travelers but also kind passengers. Your flights will fly more smoothly than ever before, and your fellow passengers will thank you. While at it, let's take a look at these VISA-Free countries for all Malaysian passport holders.