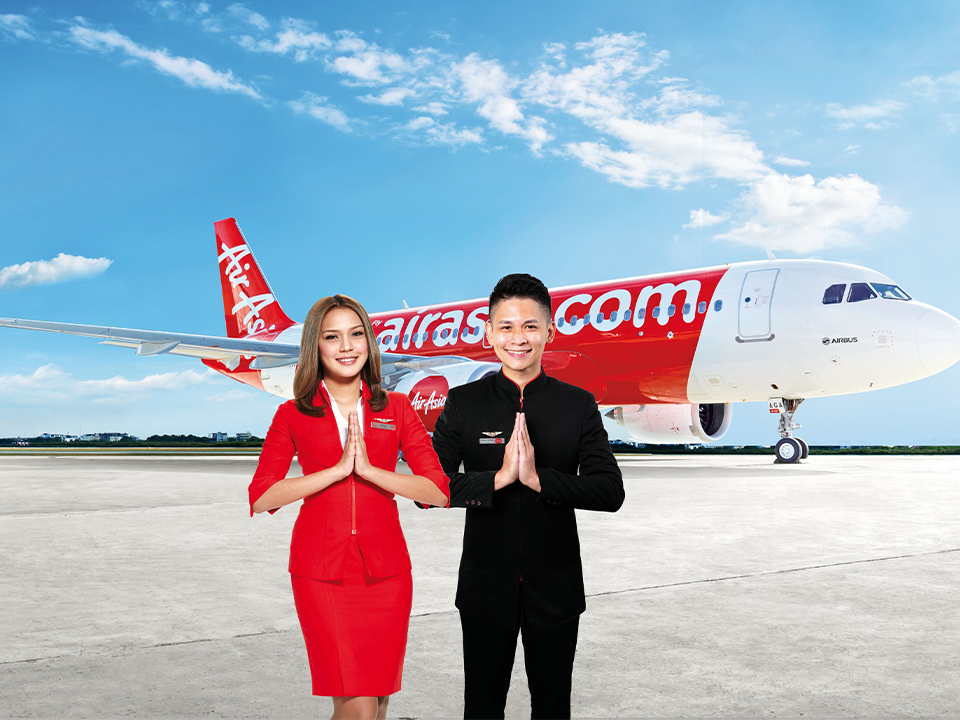 AirAsia has been awarded Asia's Leading Low-Cost Airline and Asia's Leading Low Cost Airline Cabin Crew at the 28th World Travel Awards 2021.
This will be the airline's fifth consecutive year of taking the Asia's Leading Low-Cost Airline title as well as its sixth year of being Asia's Leading Low Cost Airline Cabin Crew.
Asia's Leading Low-Cost Airline & Asia's Leading Low Cost Airline Cabin Crew 2021
The budget airline emerged top in the category after receiving the highest votes from consumers, travel professionals and industry players from around the region.
In a statement, AirAsia Aviation's group chief executive officer Bo Lingam dedicated the achievement to their hard-working Allstars – the employees of the group.
Finally there is light at the end of this long tunnel and we look forward to painting the skies red again in all of our key markets with the highest operational and service standards, as travel restrictions continue to ease.

Bo Lingam, CEO of AirAsia Aviation group
He added that the Covid-19 pandemic has allowed them to review every aspect of their operations. Therefore, the airline was able to come back stronger to deliver a better customer experience through the airasia Super App.
The award follows several recent awards for AirAsia including winning the Business Innovation Award at the 2021 World Airline Awards from the aviation experts at Flightglobal. Additionally, AirAsia is also the Skytrax World's Best Low-Cost Airline, for the 12th year running.
World Travel Awards 2021

On the other hand, the founder of the World Travel Award, Graham E. Cooke congratulates the airline for winning the award.
The World Travel Awards is one of the most prestigious, comprehensive and sought after awards programmes established in 1993. It commemorates excellence across key sectors of travel, tourism as well as hospitality.
(Source: AirAsia Newsroom)