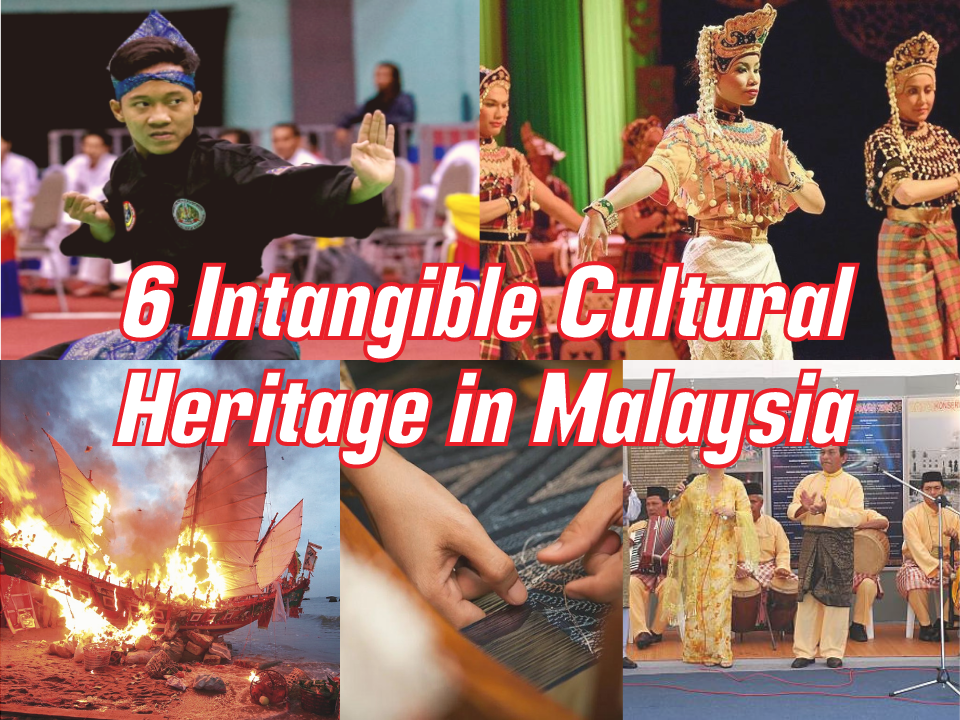 Have you heard or been familiar with the term intangible cultural heritage (ICH)? Intangible cultural heritage relates to traditional customs, rituals, and living manifestations passed down through the ages. Thus, it is also known as a "living inheritance."
For a clearer picture of intangible cultural heritage, some common examples include oral traditions and sayings such as proverbs, fables, and performing arts that comprise music, dance, song, theater, and others. Furthermore, intangible cultural heritage involves foods and beverages, festivals and ceremonies, beliefs, traditional ways of architecture and agriculture, cultural practices, handicraft skills, and more.
Interestingly, the elements listed in the UNESCO Intangible Cultural Heritage List are present in rural and urban places, including among the natives. Regarding our cherished country, Malaysia, UNESCO's List of Intangible Cultural Heritage also has some of the elements of Malaysia.
6 Malaysia Items on the UNESCO Intangible Cultural Heritage List
1. Songket Weaving Skill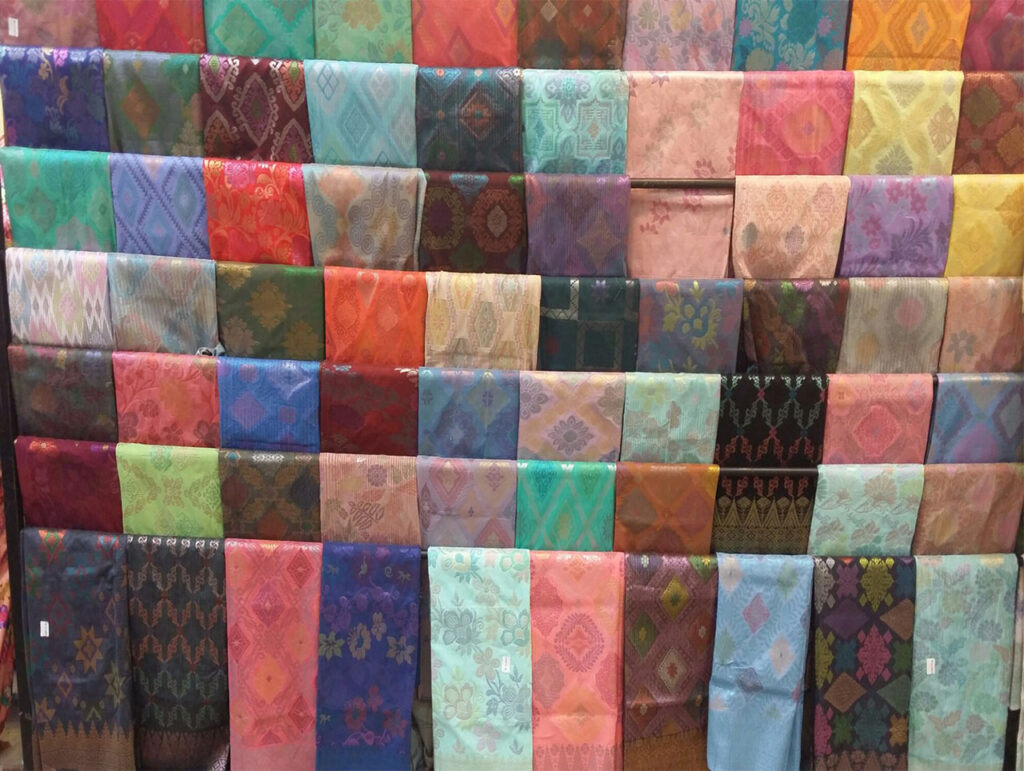 Songket is a classic hand-made Malaysian textile made mainly by women from East and West Malaysia. The word 'songket' implies the fabric's ornate weaving process, also known as 'knitting' in Bahasa Melayu, which involves embedding gold or silver thread between the base threads. Hence, songket is one of the intangible cultural heritages in Malaysia.
Furthermore, a kek, a conventional two-pedal floor loom, is used in weaving songket. The ultimate product is an exquisite textile (kain songket) from the culmination of months with experienced handloom weaving techniques by trained weavers. Notably, the intricate songket weaving method originated during the 16th century.
Fascinatingly, the songket style has various unique design patterns that incorporate geometric shapes and organic motifs like flowers, birds, and insects. In former times, only royalties and their family members wore songket material. Today, the Malays put on songket as traditional ceremonial garments for royal events and ceremonies, marriages, births, and other formal and official activities. Hence, the songket weaving skill is one of the elements in Malaysia listed on the 2021 UNESCO Intangible Cultural Heritage List.
2. Ong Chun/Wangchuan/Wangkang Ceremony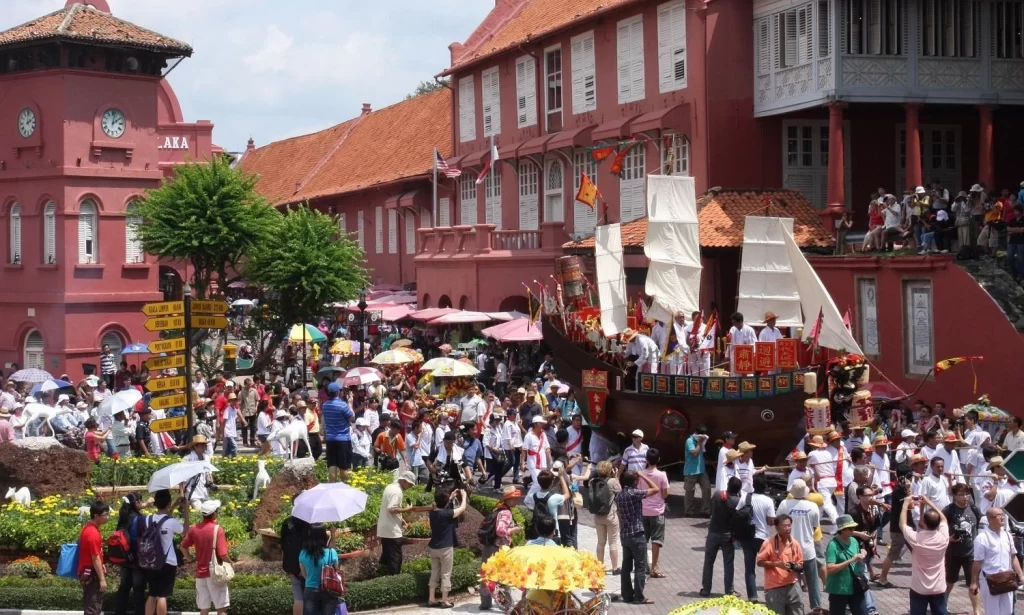 The Ong Chun ceremony and practices have associations with folk customs of worshiping Ong Yah (王爷), a divinity believed to safeguard people and lands from natural calamities. Did you know that according to the Chinese, good brothers (好兄弟) are people who perished in the sea and become lonesome and restless spirits?
Ong Chun ceremony is one of the elements in Malaysia listed on the 2020 UNESCO Intangible Cultural Heritage List. The ceremony, which originated in the Minnan (闽南) region of China during the 15th to 17th centuries, is presently prevalent in the coastal areas of Xiamen (厦门) and Quanzhou (泉州), as well as among Chinese communities in Malacca, Malaysia. Furthermore, the Ong Chun ceremony and its traditions are well-known and lauded for preserving a sustainable relationship between man and the sea.
During the ceremony, people gathered at the seashore to welcome Ong Yah to temples or clan halls while setting up lamp poles to summon the good brothers (好兄弟) and deliver them from worldly pain and suffering. Then, the ceremony continues with performances, which clear the way for the canal boat of Ong Yah (wooden or paper-made models). There are various performances, such as gaojia and gezai opera (高甲戏,歌仔戏), dances like dragon and lion dances, puppet shows, and others.
3. Pantun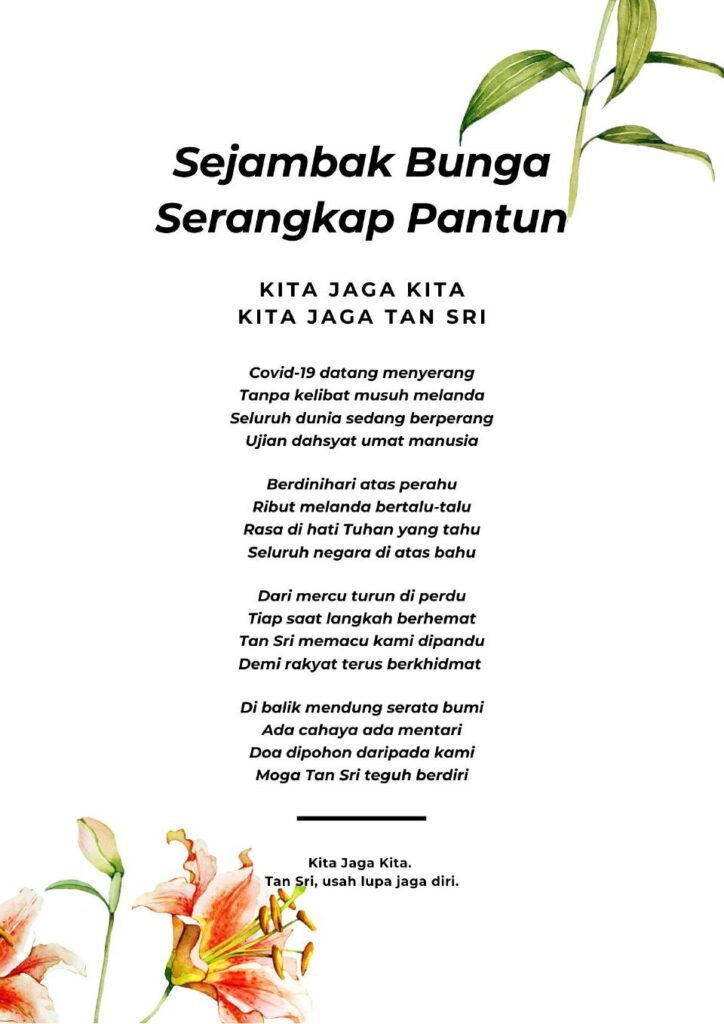 Pantun is one of the elements in Malaysia listed on the 2020 UNESCO Intangible Cultural Heritage List. Pantun is a form of Malay poetry used to communicate complex concepts and feelings. It is the most common oral tradition and expression in maritime Southeast Asia and has been prevalent for at least 500 years in several areas of the region.
Briefly said, the pantun follows a simple a-b-a-b rhyming structure, and the most frequently used is the four-line variety. In addition, pantuns can pass on to the next generations through different mediums, such as music, songs, and writings. Generally, pantun recitation occurs during weddings, traditional festivals, and formal events.
Remarkably, 70% of the pantun verses show affection for a romantic relationship, family members, communities, and the natural environment. Thus, pantuns provide a socially appropriate approach to expressing oneself indirectly and courteously.
4. Silat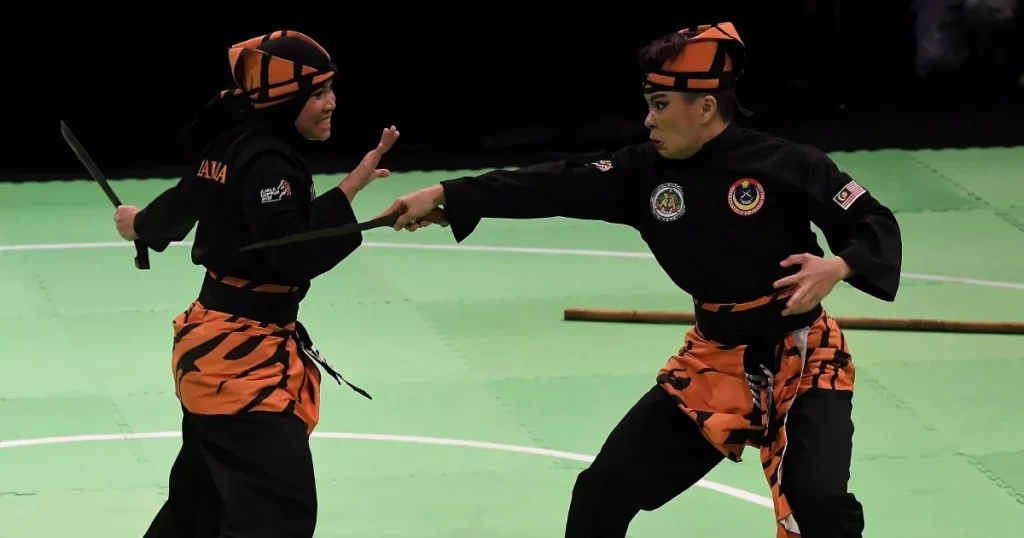 Silat is a physical self-defense and survival technique originating from the Malay Archipelago. Silat, which dates back to the early days of the Langkasuka Kingdom, has grown into Malay-style martial art. Moreover, silat consists of physical and mental training with traditional Malay costumes, silat musical instruments, and rituals.
In modern times, silat is available in various styles enlightened by human anatomy, nature, and animals. Silat Harimau, for instance, incorporates an attractive rhythmic motion simulating tigers' self-defense and assault skills. There are approximately 150 documented silat styles in Malaysia, and their names are from natural elements such as animals and plants.
In modern times, the masters, teachers, and students practice silat, and they are usually the ones who are responsible for sustaining the famous martial art. Then, the silat training sessions are ordinarily held in the evening or at night in the open air and spacious grounds, such as the courtyard and hall. Hence, silat is one of the elements in Malaysia listed on the 2019 UNESCO Intangible Cultural Heritage List.
5. Dondang Sayang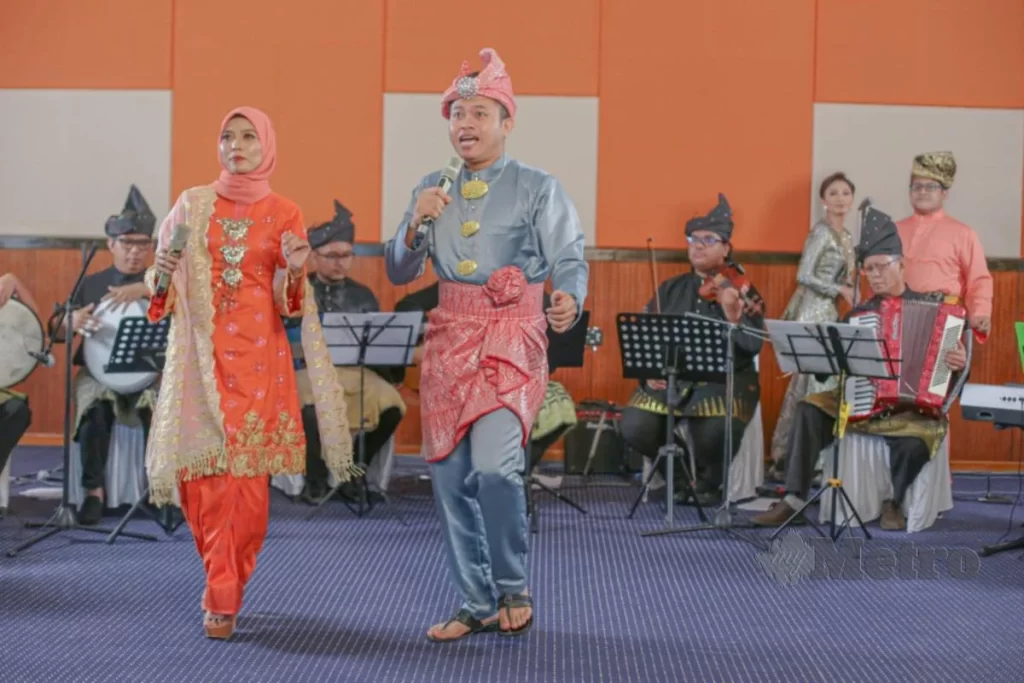 Dondang Sayang is one of the elements in Malaysia listed on the 2018 UNESCO Intangible Cultural Heritage List. Dondang Sayang is a traditional form of Malay art, and it is still practiced in Malacca by four different communities, namely Malay, Baba Nyonya, Chitty, and Portuguese. The Dondang Sayang technique involves musical components (utilization of violins, gongs, and tambourines) and songs. Hence, it delivers enjoyable melodic lines of poetry to the audience.
The soothing and meaningful songs, sometimes also known as love ballads, are used by the communities to express affection and to provide guidance on specific issues such as love and kindness. The Dondang Sayang performance occurred at Royal Palace occasions during the Malacca Sultanate era in the 15th century, and it later grew popular among the populations involved.
Dondang Sayang performances, according to customs, are followed by music and performed by two proficient singers of the opposite sex who sing in stanzas and are adept in poetry recitation. Therefore, many viewed Dondang Sayang as a technique of transmitting optimistic messages and communicating various emotions, such as love, joy, and sadness, which helps to develop societal bonds.
6. Mak Yong Theatre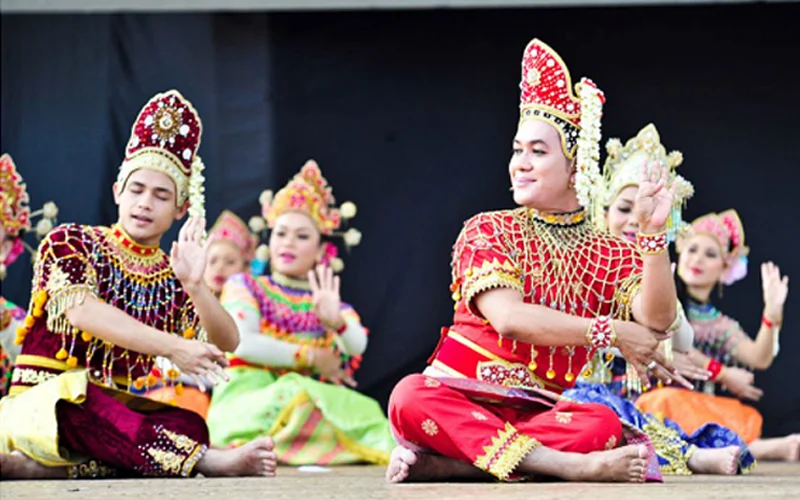 Mak Yong Theatre is one of the elements in Malaysia listed on the 2008 UNESCO Intangible Cultural Heritage List. This traditional theatre is from Malay communities in Malaysia that integrates acting, vocal and instrumental music, gestures, and ornate clothing. It seems fantastic, right?
Previously, the Mak Yong performances only aimed for enjoyment or for rituals relating to healing techniques in the villages of Kelantan in Northwest Malaysia, where the tradition started.
Until the 1920s, Mak Yong performances served as a leisure activity for the royalties under the direct support of the Kelantan Sultanate. As for the current times, women have played the main parts, and the storylines closely relate to the classic Malay traditional tales filled with royal characters, gods and goddesses, and clowns.
Unquestionably, a typical Mak Yong performance begins with an offering and continues with dances, theatre, music, and impromptu monologues and conversations. Generally, the Mak Yong performance also comprises an orchestra with a three-stringed spiked violin (rebab, also known as a type of stringed instrument), a pair of double-headed barrel drums (gendang, 鼓), and hanging knobbed gongs (tetawak).
In conclusion, intangible cultural heritage in Malaysia may assist in encouraging diversity, peace, and unity among Malaysians. It also signifies community and individual welfare, rights of citizenship, and the country's sustainable growth.
However, intangible cultural heritage is always in danger of extinction, primarily due to globalization. Consequently, to preserve intangible cultural heritage, it must be a valuable asset to its community and passed on to the next generation.