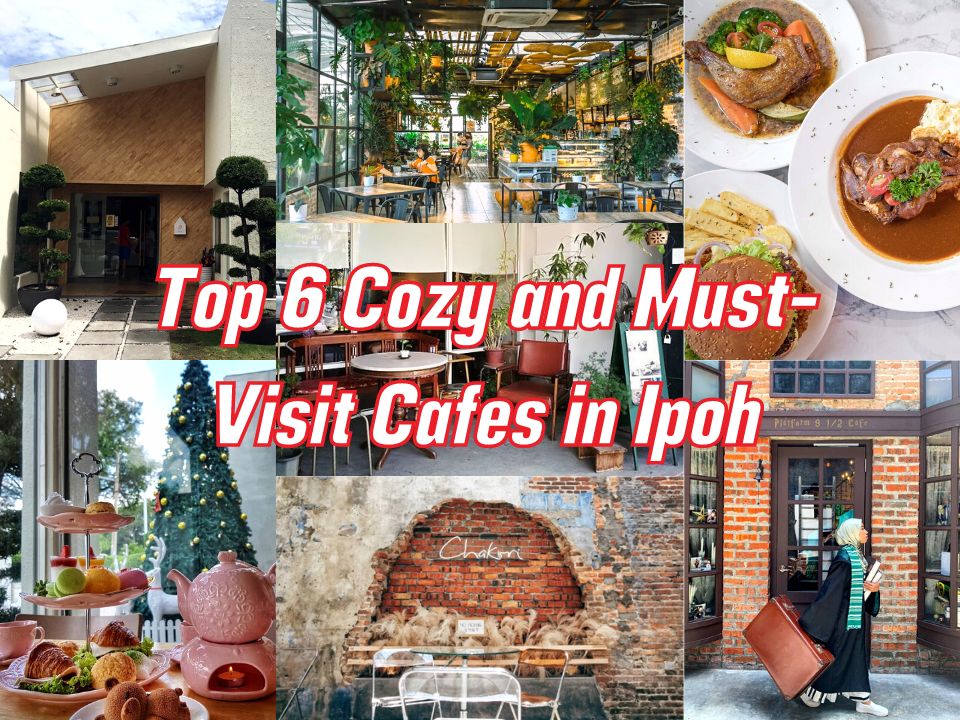 Are you looking forward to exploring various cafes in Ipoh? Or are you searching aimlessly for a tranquil place to enjoy your day?
Good news for those who prefer desserts and pastries, these Ipoh cafes listed below are the ideal combination of coffee and tea, culture, and mouthwatering desserts to enjoy a cozy and quiet atmosphere with your loved ones!
Top 6 Distinctive and Cozy Cafes in Ipoh
1. Chakori 二奶冰室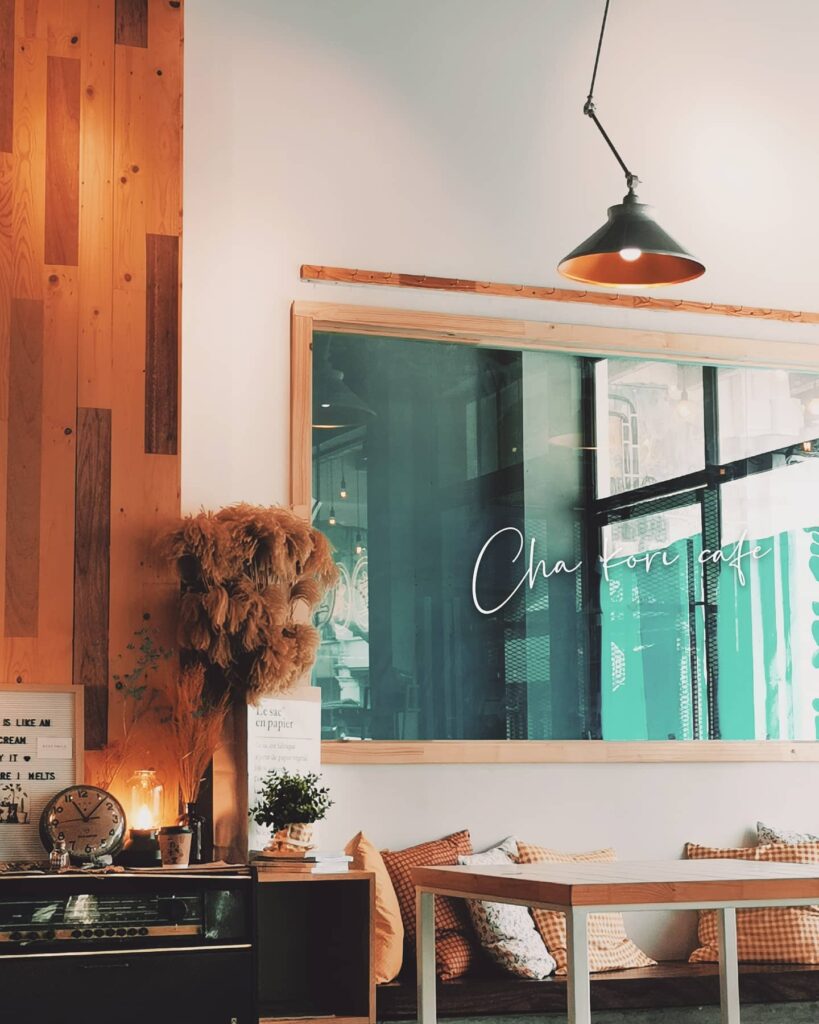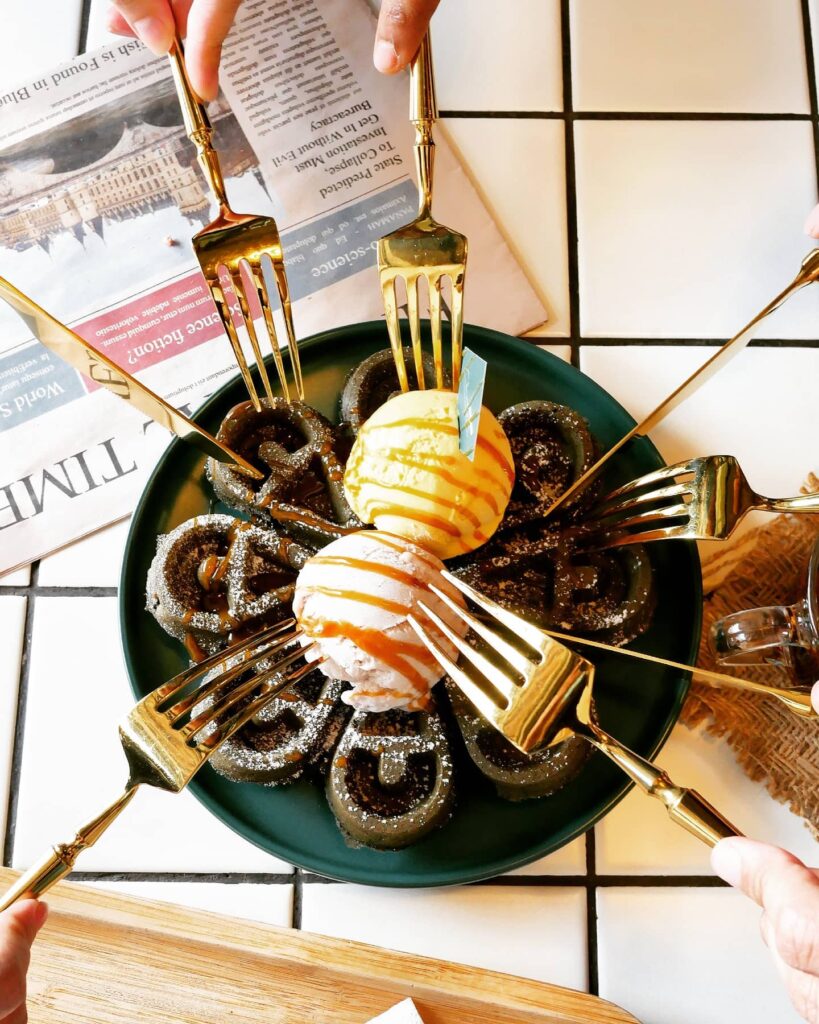 Chakori is a cafe in Ipoh known for its Instagram-worthy environment and lovely delicacies. According to the Japanese language, the word 'Chakori' bears the meaning of tea (Cha) and ice (kori).
The artistically designed dessert cafe is a hit among youngsters due to its bright neon lighting and large glass windows. Furthermore, it provides a tinge of old urban ambiance, accompanied by some trendy vibes. Aside from its relaxed and cozy environment, Chakori has won over customers' hearts with its delicious ice cream waffles, handmade gelato, and sorbets, which come in a dizzying array of flavors ranging from lavender to Hokkaido black sesame, matcha, passion fruit, and dragon fruit.
Undoubtedly, the taken photos of attractive and chilly food at Chakori will stand out among the other Instagram posts and stories. Besides, chilled sweetened food can cool down the heat of the hot weather in Malaysia!
Location: 35, Jalan Market, 30000 Ipoh, Perak
Opening hours: 10.00 am – 10.30 pm (Mondays, Wednesdays, Thursdays); 10.00 am – 11.30 pm (Fridays, Saturdays, Sundays); closed on Tuesdays
Social media platforms: Facebook, Instagram
2. Seong Man Teahouse 上文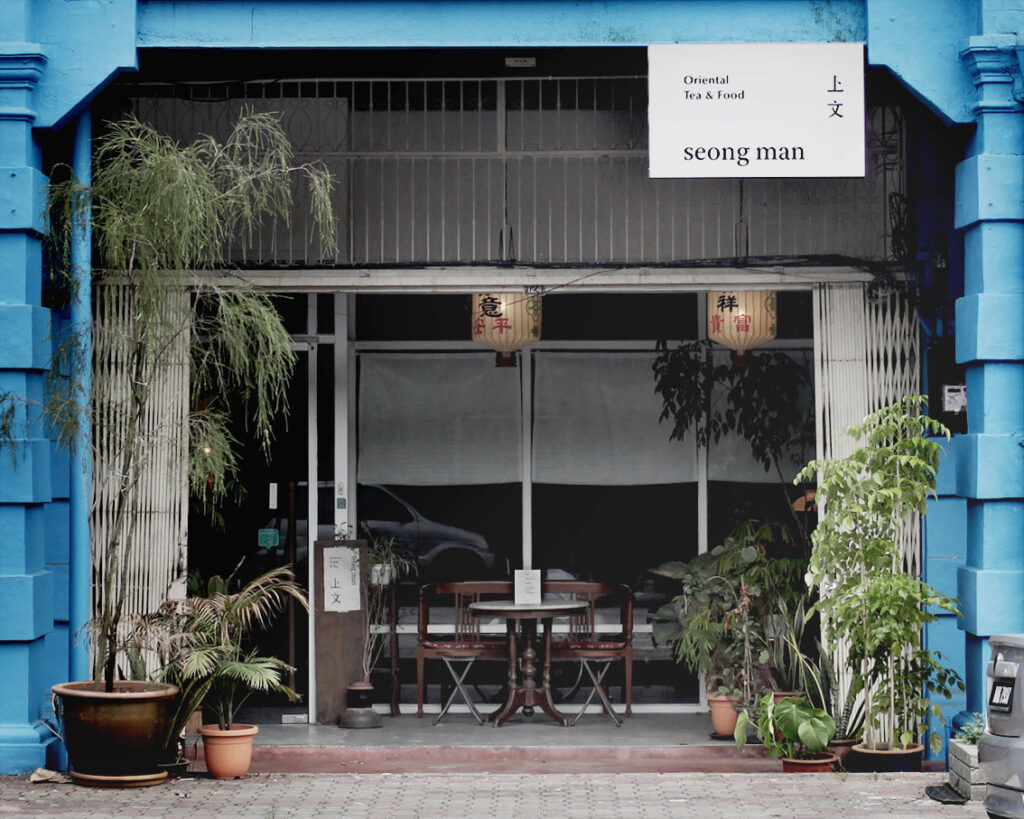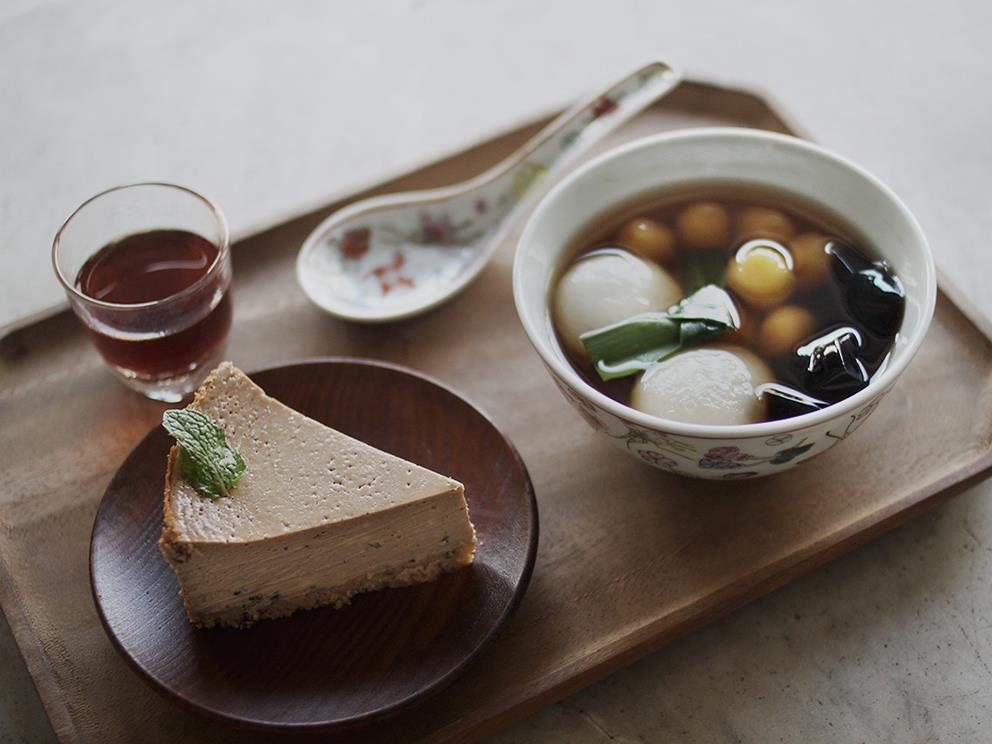 Busy searching for a cafe with a tranquil setting to have a cup of tea with friends or family? Seong Man Teahouse is a hidden treasure that combines old, oriental beauty with a zen (peaceful and calm, 禅) atmosphere.
The details, from the walls to the flooring and seats, have an Asian feel with a contemporary look. Occasionally, the teahouse has short performances by rising or independent performers to cheer up their customers.
Apart from Chinese tea, the teahouse also offers delectable vegetarian cuisine, desserts, and pastries. Besides, some famous variety of halal desserts at Seong Man Teahouse comprises steamed red bean cake, chilled bowls of tang yuan with agar jelly and sago pudding, home-baked cheesecakes, and more. These sweet treats with a sip of tea are great ways to melt off stress and anxiety from daily life. Their star features include vegetarian main courses like stews, rice sets, noodles, and more.
Location: 124, Jalan Sultan Iskandar, Taman Jubilee, 30000 Ipoh, Perak
Opening hours: 11.00 am – 6.00 pm (Thursdays to Sundays); closed on Mondays, Tuesdays, and Wednesdays
Social media platforms: Facebook, Instagram
3. Purple Moon Lover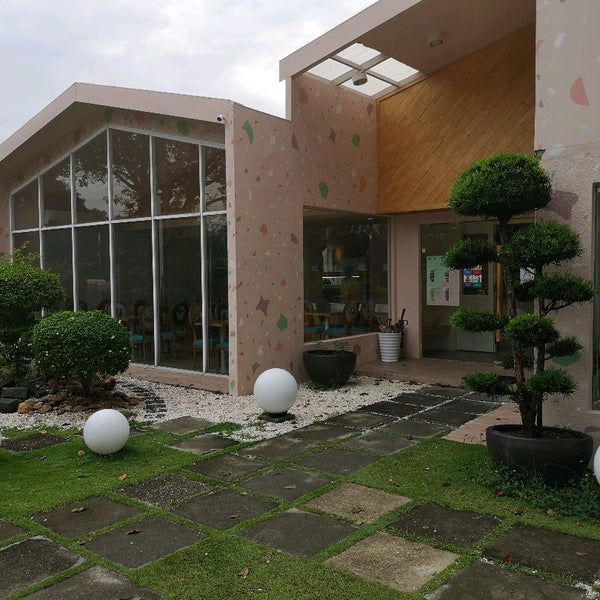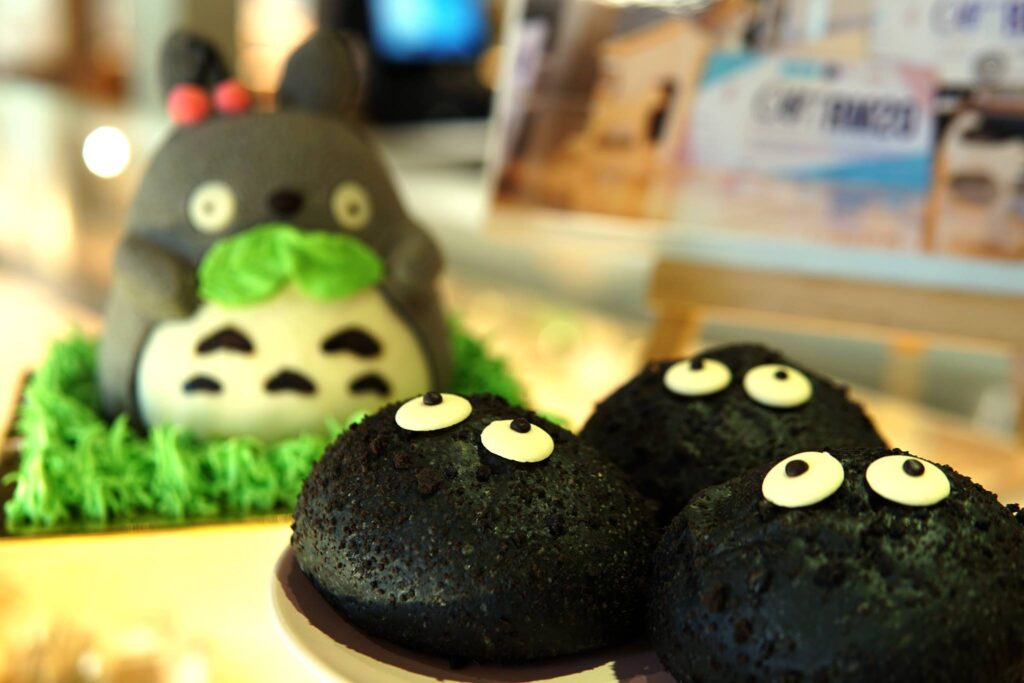 Purple Moon Lover, a cafe in Ipoh, has been named one of the most famous and beautiful garden cafes. Aside from the simple and modern design, the white-themed interior of the Purple Moon Lover matches the large floor-to-ceiling windows and wooden chairs. Additionally, a beautifully-kept garden is best for getting different angles of #OOTD (outfit of the day) photos.
The cafe is known for its petit cakes, which come in unique and lovely patterns. Try the delicious chocolate mousse cake, green tea cream puffs, and chocolate puffs during your next visit to the cafe! Furthermore, most customers preferred the Totoro-shaped black sesame mousse and the adorable teddy-bear-shaped mini cakes, such as Sleepy Ted.
The savory dishes on the menu feature primarily Japanese foods such as curry rice, chicken katsu udon, ramen, teriyaki chicken set, and others. Ah, forget to mention that during peak hours, it may become incredibly packed!
Location: 53, Jalan Lee Kwee Foh, Taman Canning, 31400 Ipoh, Perak
Opening hours: 10.00 am – 8.00 pm (Mondays to Fridays); 10.00 am – 9.00 pm (Saturdays and Sundays)
Social media platforms: Facebook
4. Asow Eatery Station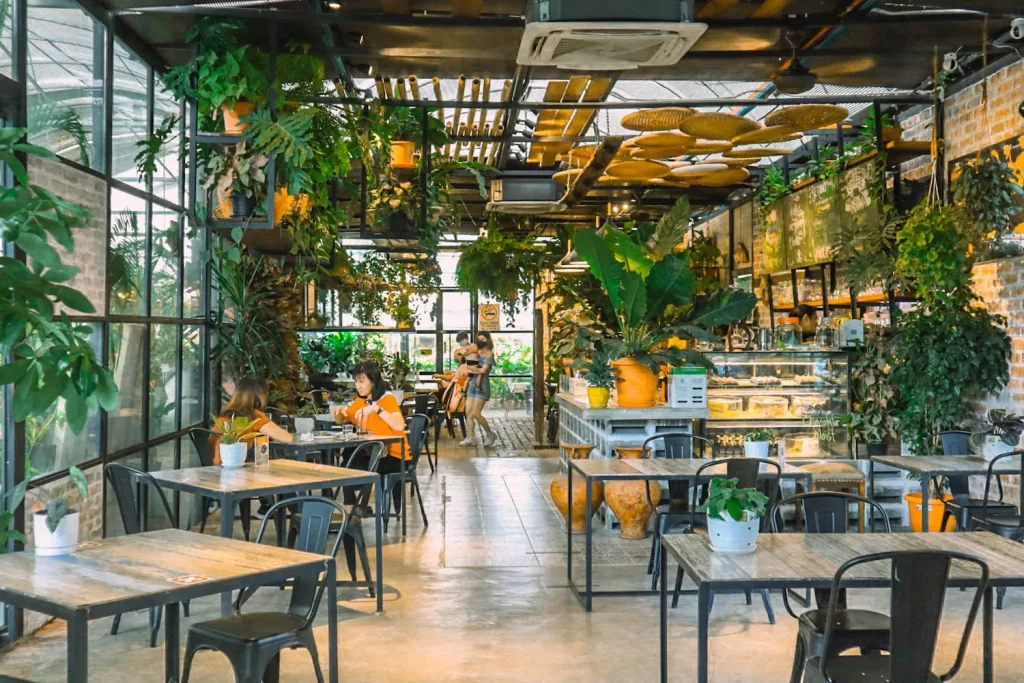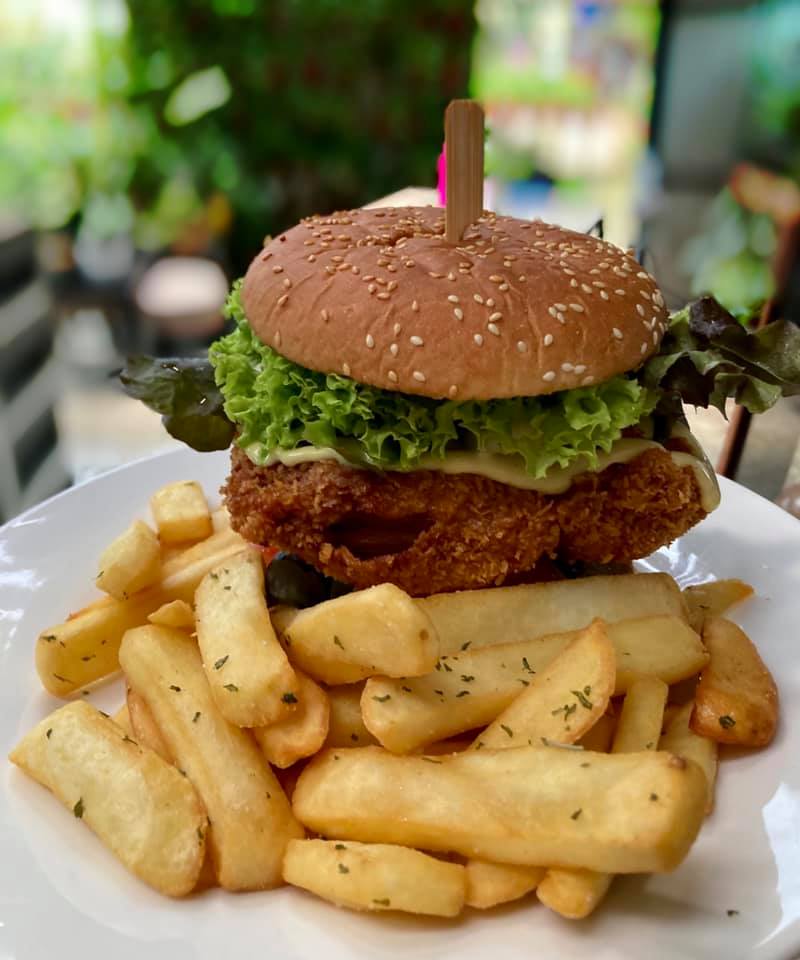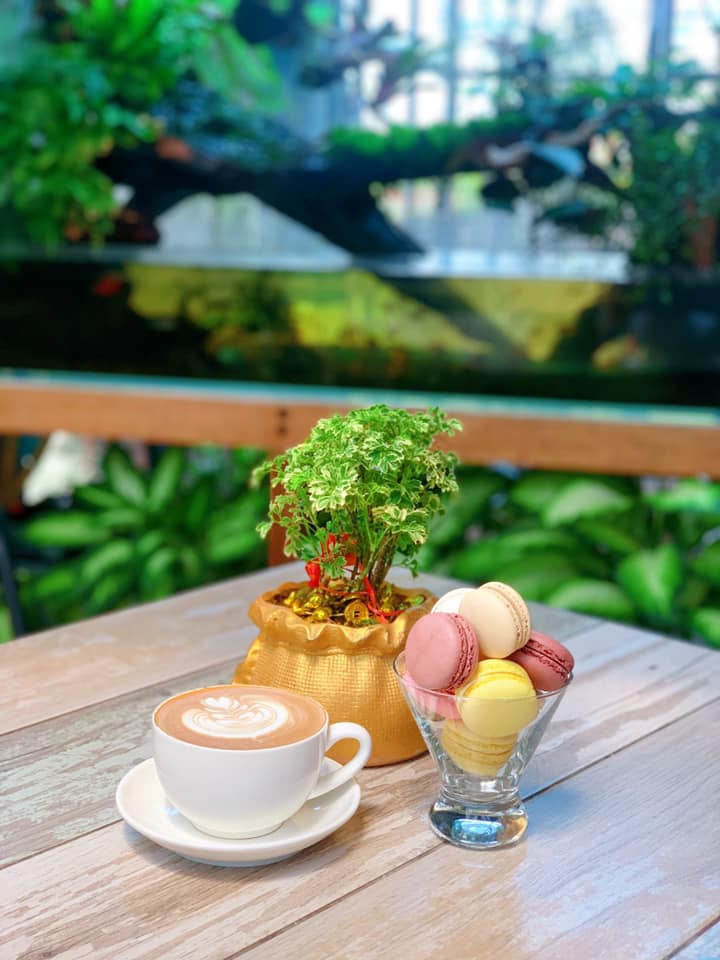 Want to find an escape from the hustle and bustle of Ipoh? Enjoy peace and relaxation of mind at Asow Eatery Station, the first glasshouse forest cafe at Ipoh now!
On the exterior, the cafe seems to be a plant nursery with vividly hanging greens and colorful flowers. While on the inside of the cafe was furnished with hanging greenery, a brick-wall backed counter, and large glass windows.
If your tummy grumbles with hunger, the cafe also provides Western foods with different choices of aromatic coffee! There is a decent assortment of food and beverages on the menu, which is suitable for teatime, a coffee break, or even a full-fledged meal with family and friends.
Location: PT 188913, Jalan Tambun Baru, Ampang Baru New Village, 31350 Ipoh, Perak
Opening hours: 9.00 am – 5.00 pm (Daily)
Social media platforms: Facebook, Instagram
5. Shake and Bake Cafe 雪摇烘焙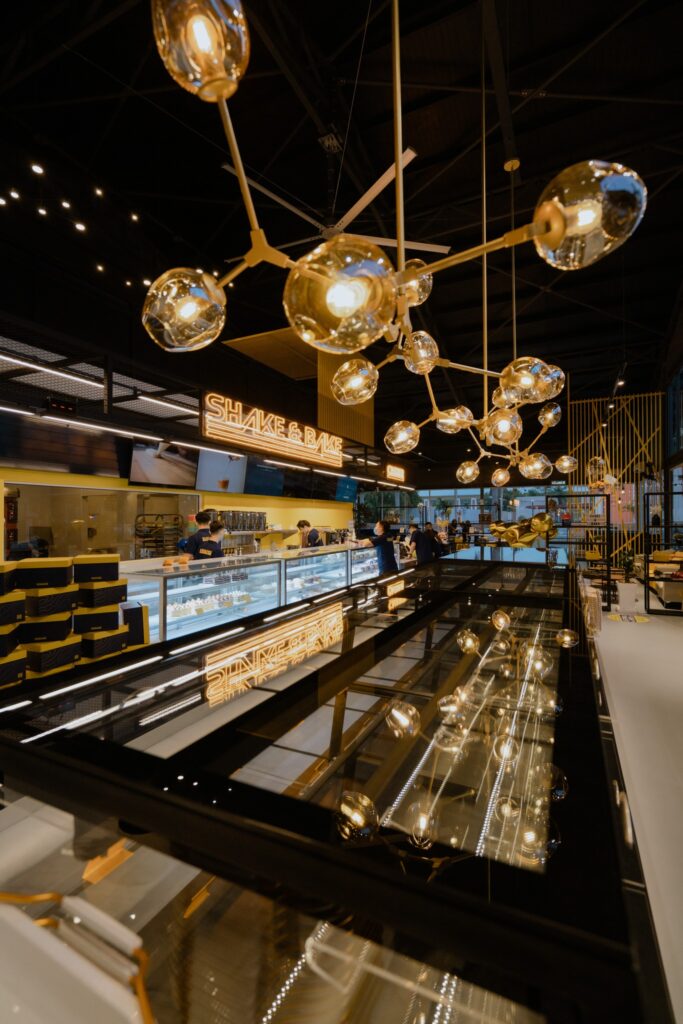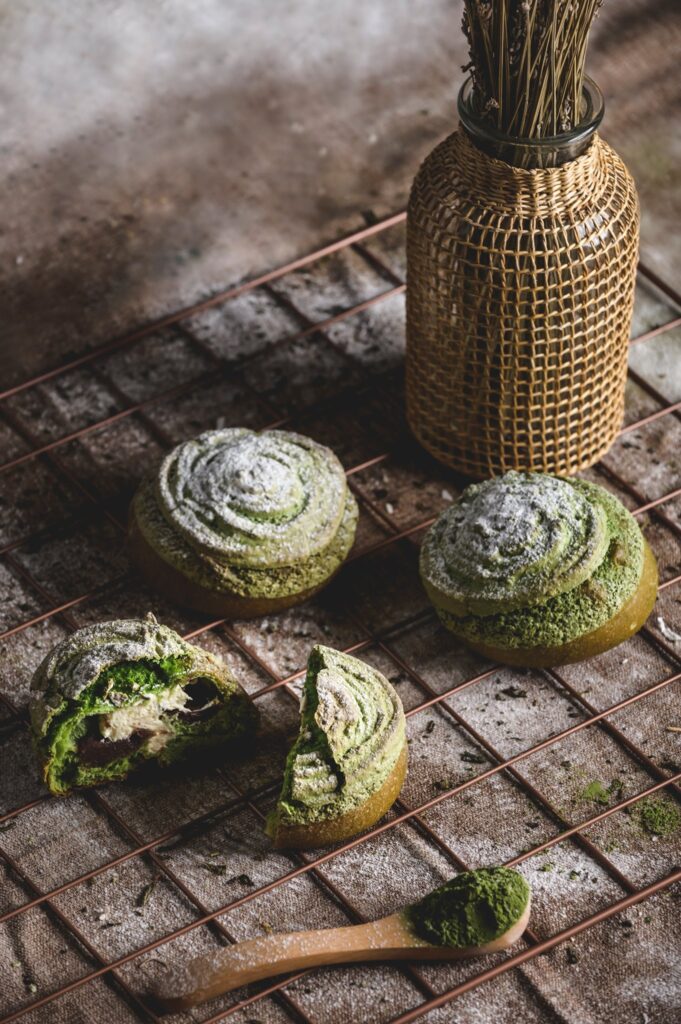 Shake & Bake Cafe, established in 2020, is a stylish cafe and the largest bakery in Ipoh. Once entering, you can choose from a selection of comfy indoor and outdoor sitting places and be dazzled by the variety of food choices.
It has a broad range of freshly made pastries such as cakes, loaves of bread, croissants, and western desserts. It also offers diverse refreshing drinks to quench your thirsts, such as milk teas, fruit teas, and coffees.
Typically, the cafe's creative minds will release limited-time seasonal bakes, notably around the holiday and festive seasons. Therefore, don't miss the chance to try something new and surprisingly delicious!
Location: 14, Jalan Raja Dr. Nazrin Shah, 30250 Ipoh, Perak
Opening hours: 8.00 am – 12.00 am (Daily)
Social media platforms: Facebook, Instagram, Official website
6. Platform 9 & 1/2 Cafe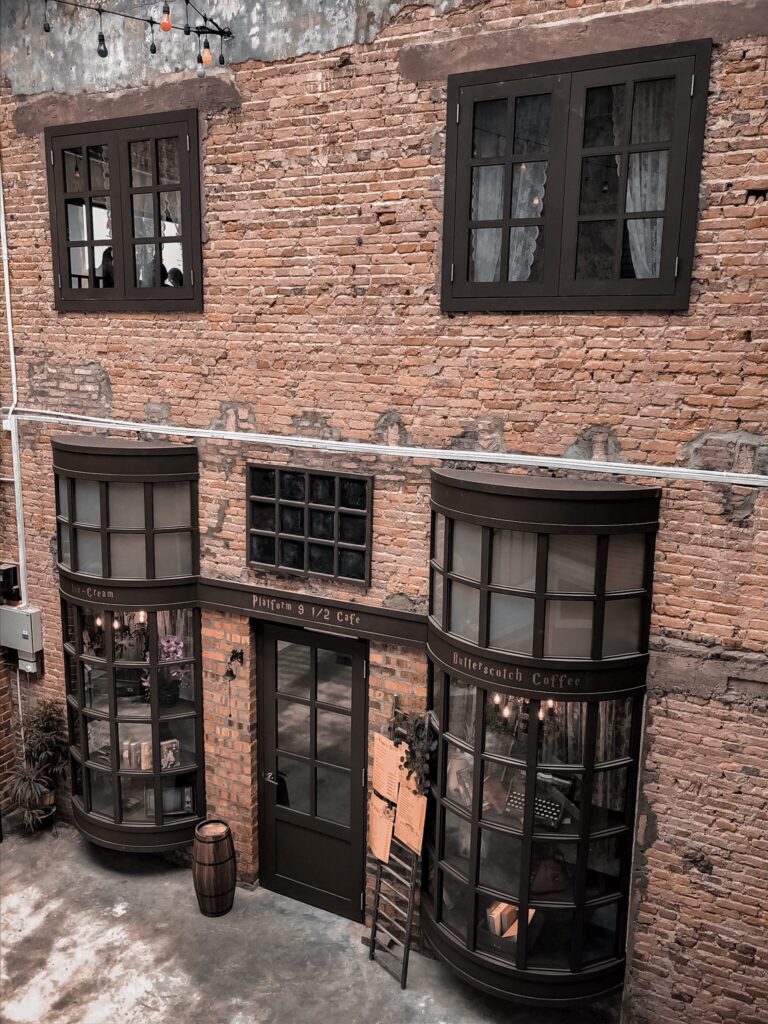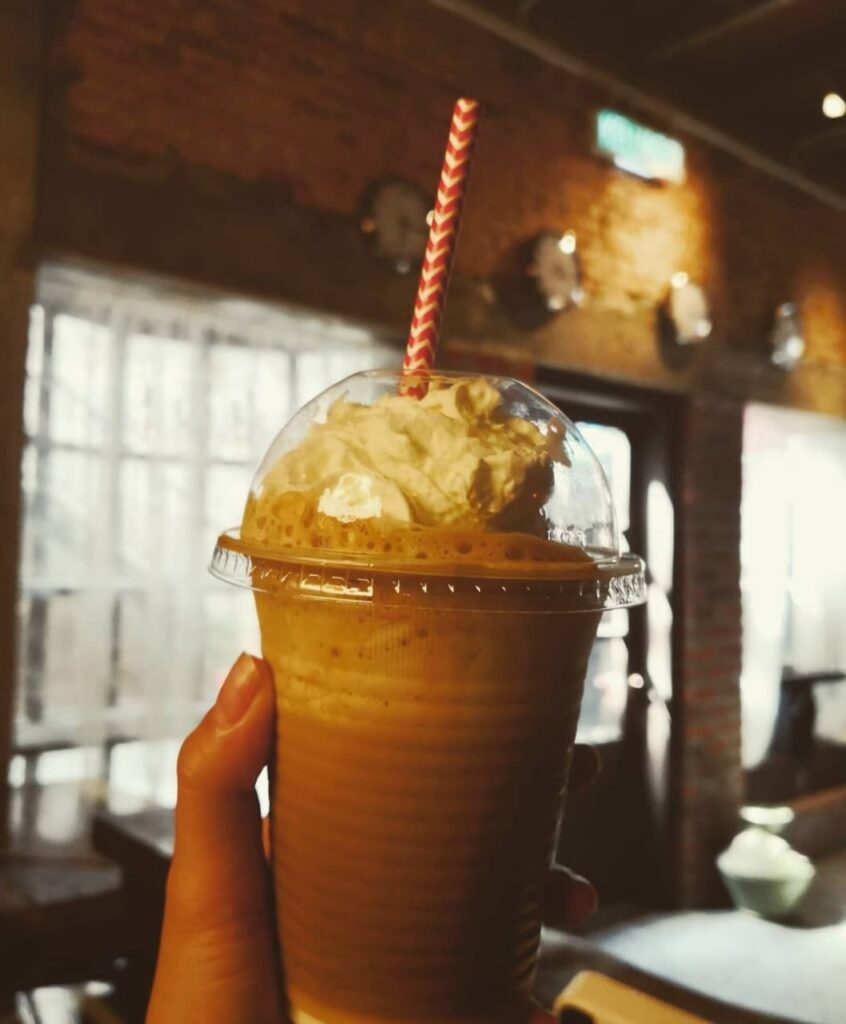 Call out to every Harry Potter fan, and remember to visit this cafe in Ipoh! Platform 9 & 1/2 Cafe, located at the end of Concubine Lane, has drawn hordes of adoring fans and questioning customers since its launch.
It was mainly owing to its rustic, industrial design with the classic exposed bright-red bricks and cement, black furniture, and leather chairs. Furthermore, the Harry Potter theme and the magical decorations are the reasons for its similar appearance to Harry Potter films. They also have accessories like black robes, wands, broomsticks, and books for customers to take photographs.
Before leaving, do not forget to have a glass of non-alcoholic and halal butterbeer, delicately prepared with a delightful blend of caramel and butterscotch. With its given name, Butterbrew, it is the specialty of the cafe. The cold, sweet, and creamy drink is the ideal option for battling the scorching hot weather in Malaysia.
The cafe also offers dried-fruit-and-herb teas, such as Reparo (kiwi, orange, and lemon) and Lumos (orange, lemon, and red dragon fruit). Familiar with these spells? Honestly, these are the wizarding world spells!
PS: Every drink from the cafe is served in uniquely designed Potter mugs.
Location: No. 22, Lorong Panglima, 30000 Ipoh, Perak
Opening hours: 11.30 am – 6.30 pm (Daily)
Social media platforms: Instagram
In summary, these are some choices of contemporary cafes in Ipoh, Perak. Thus, include these exclusive cafes on your list for your next place for cafe hopping!