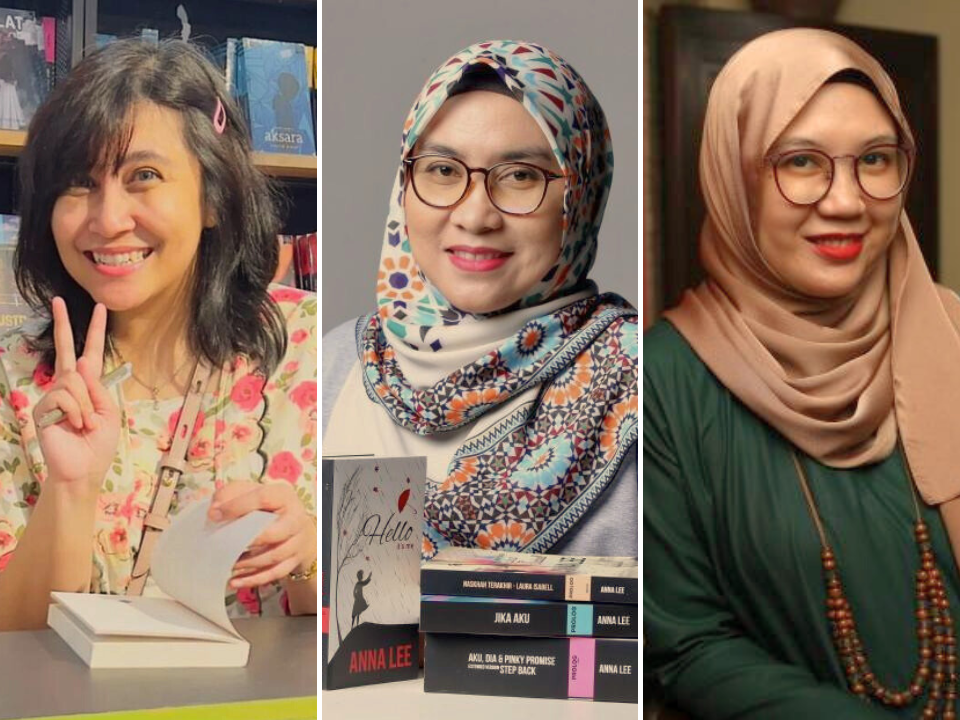 Malaysian writers have greatly enhanced the world of literature. From fiction to self-development books, all these writers have shown their best in writing to attract people to read books. Big names like Anjell, Norhafsah Hamid, Hanna Alkaf, Anna Lee, and Nadia Khan are some of the famous Malaysian writers who happen to be all book lovers' favorites!
A Glimpse Into Their Various Creative World
Introducing all these Malaysian writers and get ready to dive into their literary works.
1. Norhafsah Hamid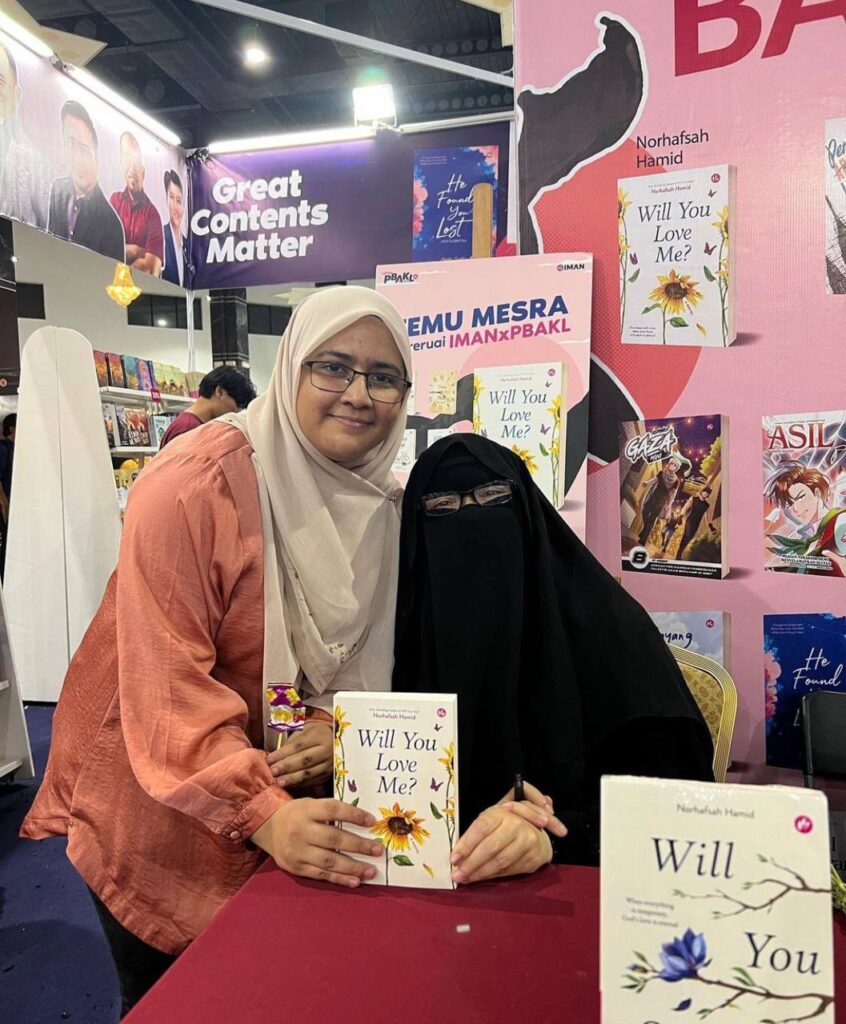 Images via @norhafsah.hamid
Some of the book lovers in Malaysia would definitely have heard about Norhafsah Hamid. Before Norhafsah Hamid started her career as a writer, she completed her Diploma in Syariah and Legal Practice and became an Advocate and Solicitor. But right now, her main focus is family, Islam, and writing.
Most of her books are based on Islamic and current issues, as she always puts pieces of Al-Quran in her artworks and writes them beautifully. Her fans who love reading her book would categorize it as a healing process kind of book because it talks about how to be a better Muslim and deal with heartbreaks.
Her Best-Selling Novels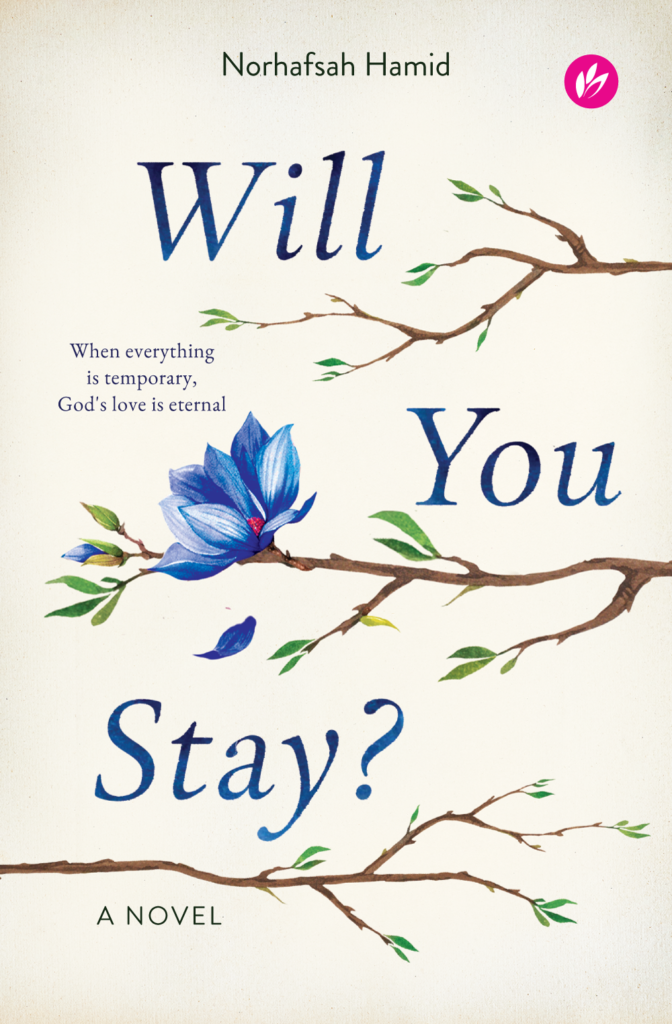 Images via Goodreads
Will You Stay and Will You Love Me are the latest novels from Norhafsah Hamid. She always comes out with sequel and series that contains two or three books that are related to each other. Meanwhile, Letters to God has been announced as the Best English Novel at the 2019 National Book Awards organized by the National Book Development Foundation of Malaysia.
2. Anjell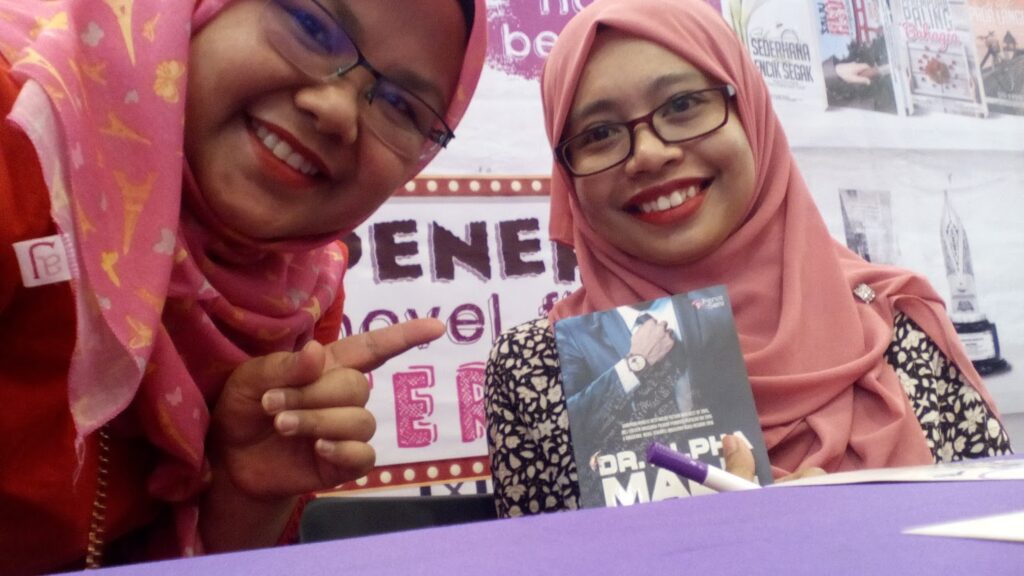 Image via Bonde Zaidalifah
Even before she started, Anjell had participated in many writing competitions to gain knowledge about books and novels. All book lovers would know her artworks because of its easy-to-understand language. Her imaginative and creative works are the main reasons why she managed to stay relevant for a long time in the industry.
Her Best Artworks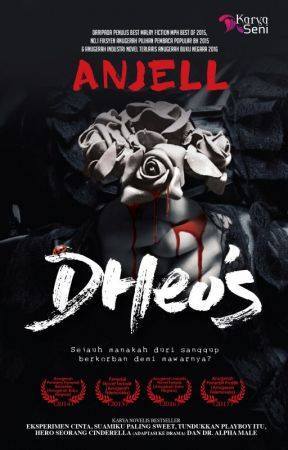 Images via Goodreads
Must have heard about Dheo's, King Haidar, and 13 Jam A380? These are some of her famous books that are still fresh in all book lovers' hearts. Not only physical books, Anjell also actively writing eBooks like His Name Is Lucca and Bukan Pilihan Pertama. Some of her other physical books are:
Dr. Alpha Male
Tundukkan Playboy Itu
Dia Tetap Sempurna
Suamiku Paling Sweet
3. Anna Lee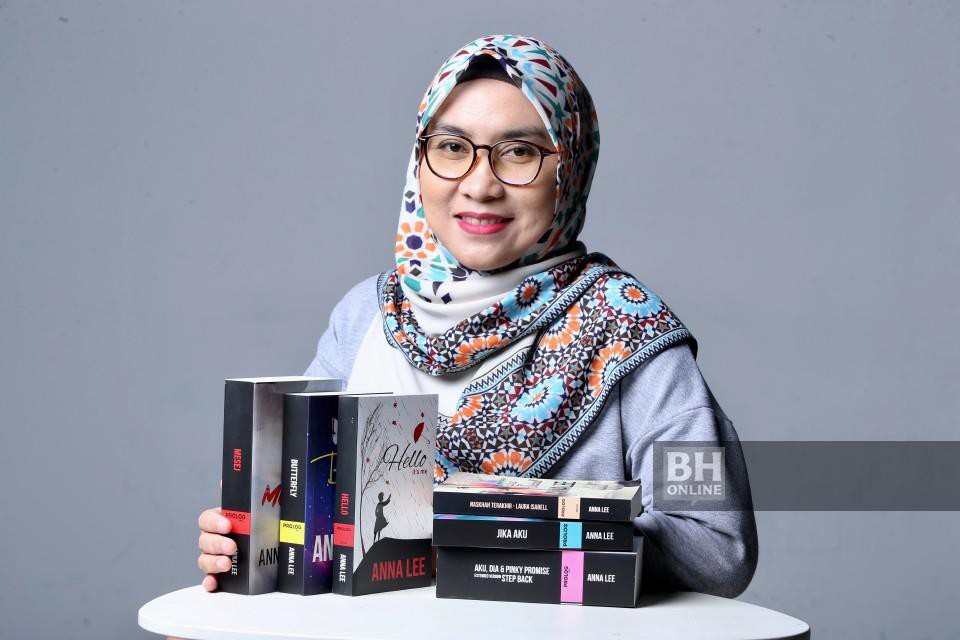 Image via Berita Harian
The next Malaysian writer on the list is Anna Lee. Living in KL, Anna Lee started her writing career in 2009. She was also known as Zuliana Abuas and Julia Esqa before famously known as Anna Lee. She has a Bachelor's Degree in Economics from the University of Malaysia Terengganu and worked in the Oil and Gas industry before becoming a full-time writer.
Her Creative Artworks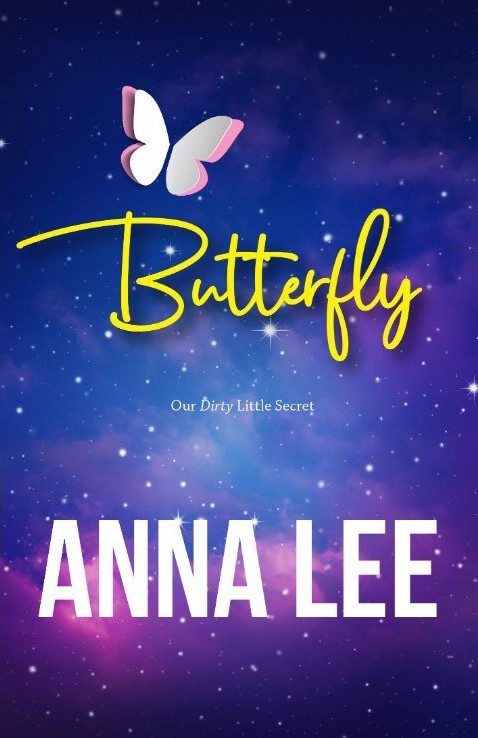 Images via Goodreads
One of her famous books is Butterfly which speaks a lot about mental health and the healing process that all the young generation can relate to. Her other works also included:
Aku, Dia dan Pinky Promise
Jika Aku
Mesej
Terukir Cinta
Mencari Mr. Charming
4. Nadia Khan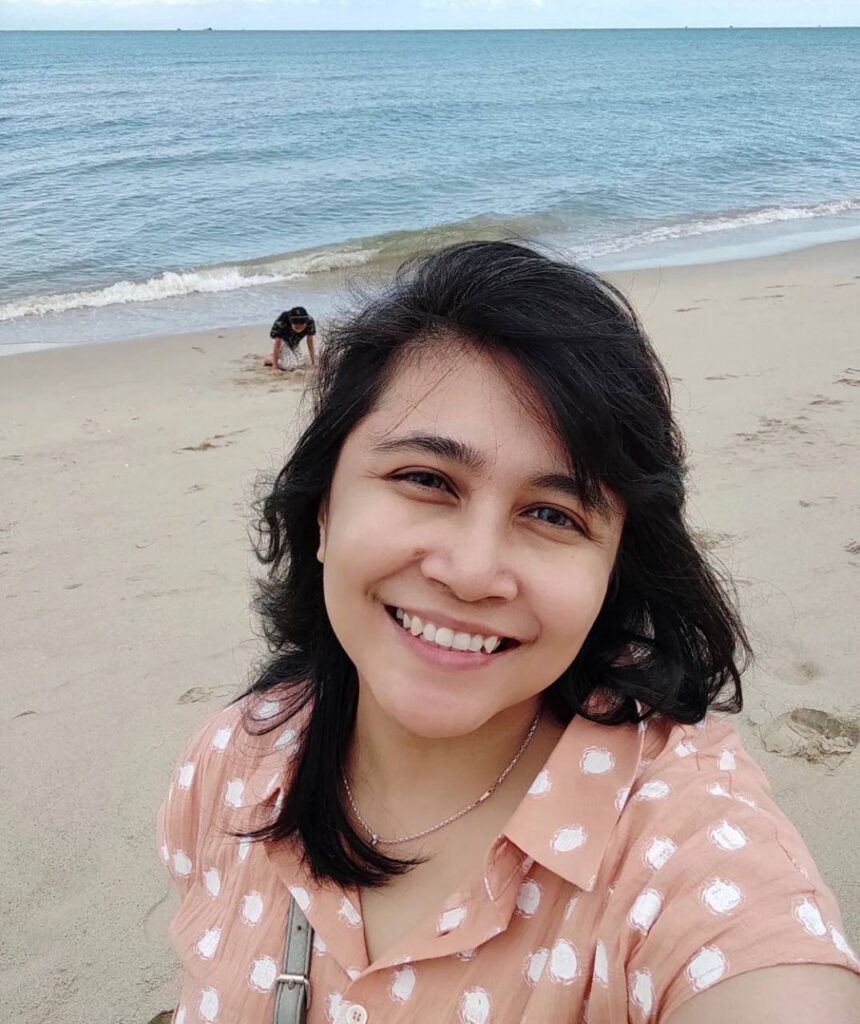 Images via @neddokhan
Nadia Mohamad Hatta famously known as Nadia Khan was discovered by Buku FIXI after winning a national scriptwriting competition and has her first-ever book which is Kelabu. She is also a scriptwriter and her first script made it into telemovie was Aku, Dia dan Tong Sampah, produced by Playground Production.
Nadia Khan is now a full-time writer and part-time tutor at a medical institution in Malaysia. Books by Nadia Khan are also well-known by all Malaysians, especially for Fixi lovers.
Her Best Novels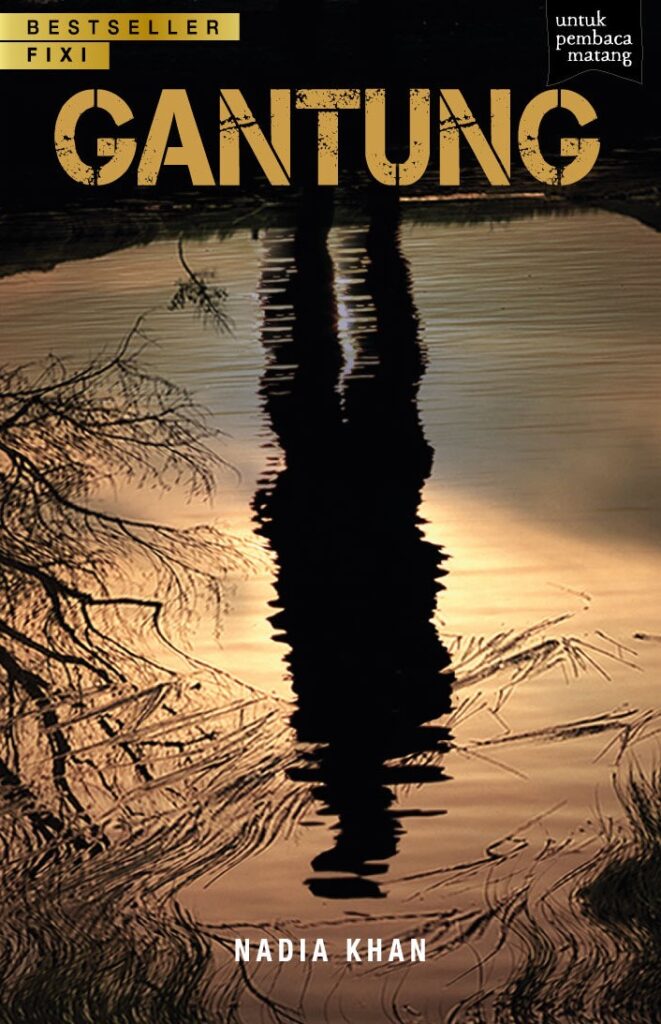 Images via FIXI
Her most famous book is Gantung which has already turned into a movie and became such a big hit in Malaysia and Indonesia. All of her books highlight about mystery and reality in life for students or adults.
List of Nadia Khan's Books:
Gantung
Gantung 2
Kelabu
Kelabu 2
Nikina
Children We Never Had
5. Hanna Alkaf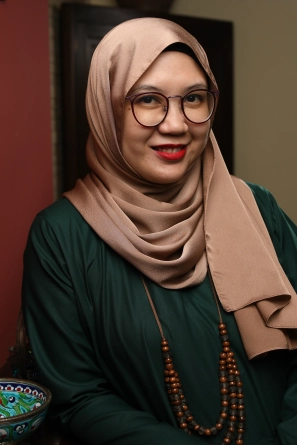 Images via Hanna Alkaf & Tatler Asia
Last on the list is Hanna Alkaf who has a lot of experience in writing. After graduating with a degree in journalism from Northwestern University, Hanna Alkaf has worked as a copywriter, senior writer at a major fashion magazine, and a communication manager at one of the organizations in education. She once lived for 6 years in Chicago to further her studies and work there.
Returning to Malaysia and now becoming a full-time writer, Hanna Alkaf has published several books in the young adult category that suit people nowadays. With her first-ever debut book in young adult novel The Weight Of Our Sky in 2019, she won a Freeman Award for Young Adult/High School Literature.
Her Famous Novels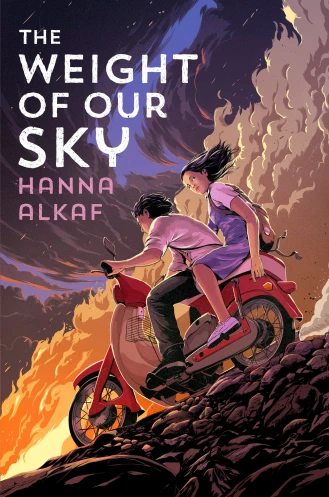 Images via Hanna Alkaf
Hanna Alkaf is always known for her creative fantasy storytelling. Her book, The Girl & The Ghost became the finalist for the Kirkus Prize. Her other books also include Queen Of The Tiles, Hamra & The Jungle Of Memories, and The Grimoire Of Grave Fates.
From Norhafsah Hamid's healing books to Hanna Alkaf's mystery fantasy books, Malaysian writers have left an incredible mark on the world of literature. All of their books can be found in bookstores in Malaysia or through online purchases. It is the time to explore their written works that make Malaysia a waiting-to-be-discovered literary gem.