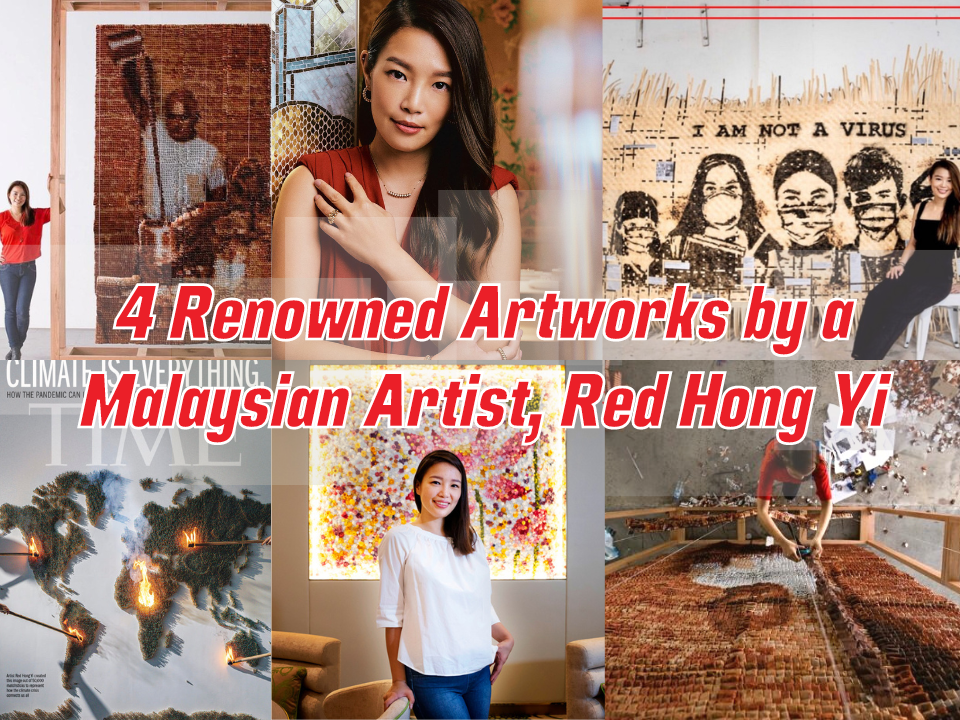 Do you know Red Hong Yi, a Chinese Malaysian artist? Red is well-known for utilizing the usual things and materials that can be seen in daily life, including soil, matchsticks, eggshells, sunflower seeds, teabags, feathers, chopsticks, and others, in constructing her artworks.
Besides, she is renowned as "the artist who paints without a paintbrush" because she produces influential paintings and installations that challenge the perceptions of things and image-making while also showcasing symbols, stories, and traditions from her Chinese heritage. More significantly, she produces arts that explore perceptual habits and assumptions of the chosen items and themes by merging traditional craftsmanship and modern technologies.
Notable Artworks by a Malaysian Artist, Red Hong Yi
1. Teh Tarik Man (2015)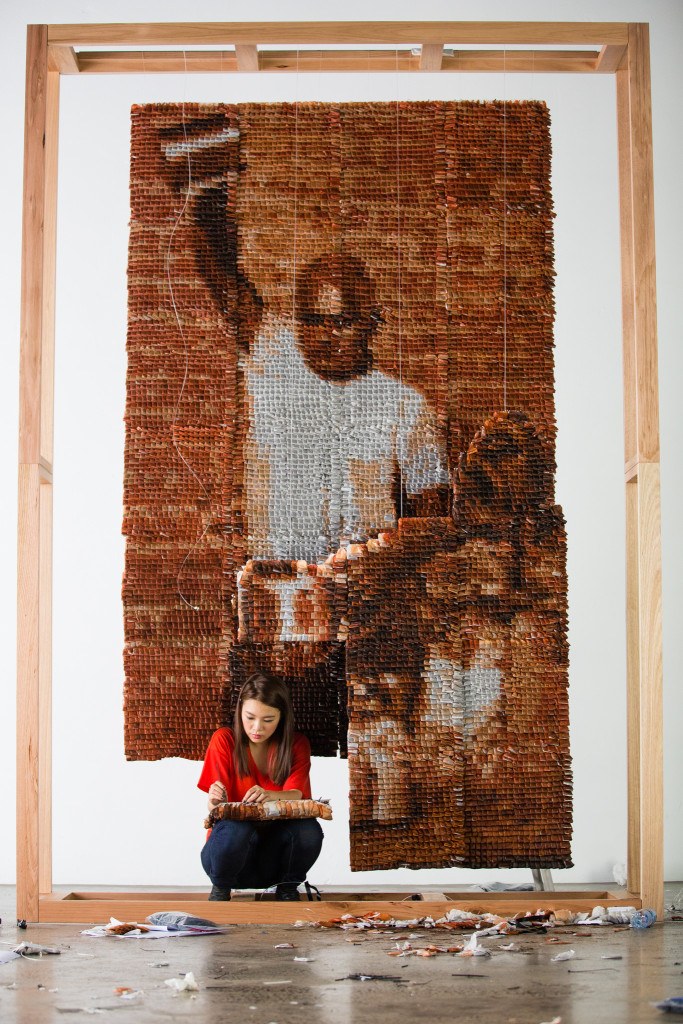 Following her usual style of creating art using simple and daily items, Red Hong Yi completed a portrait named "Teh Tarik Man" in 2015. Specifically, twenty thousand (20,000) tea bags were gathered, discolored, attached to wire mesh cutouts, and hanging from a wooden frame. Proudly said, this work was authorized and shown at the Malaysian building during the World Economic Forum in Davos.
According to Red Hong Yi, she desired to produce an image and aroma that awakened the Malaysians' memories of their home. Upon the first look, you will see a man preparing pulled tea (commonly known as Teh Tarik), a usual local scenario as Malaysians may recall at modest coffee shops. Through the specific tea fragrance and brownish tone, Red Hong Yi expected this meaningful artwork would intensify a sense of nostalgia for the culture of the beloved country among Malaysians.
2. Bloom (2017)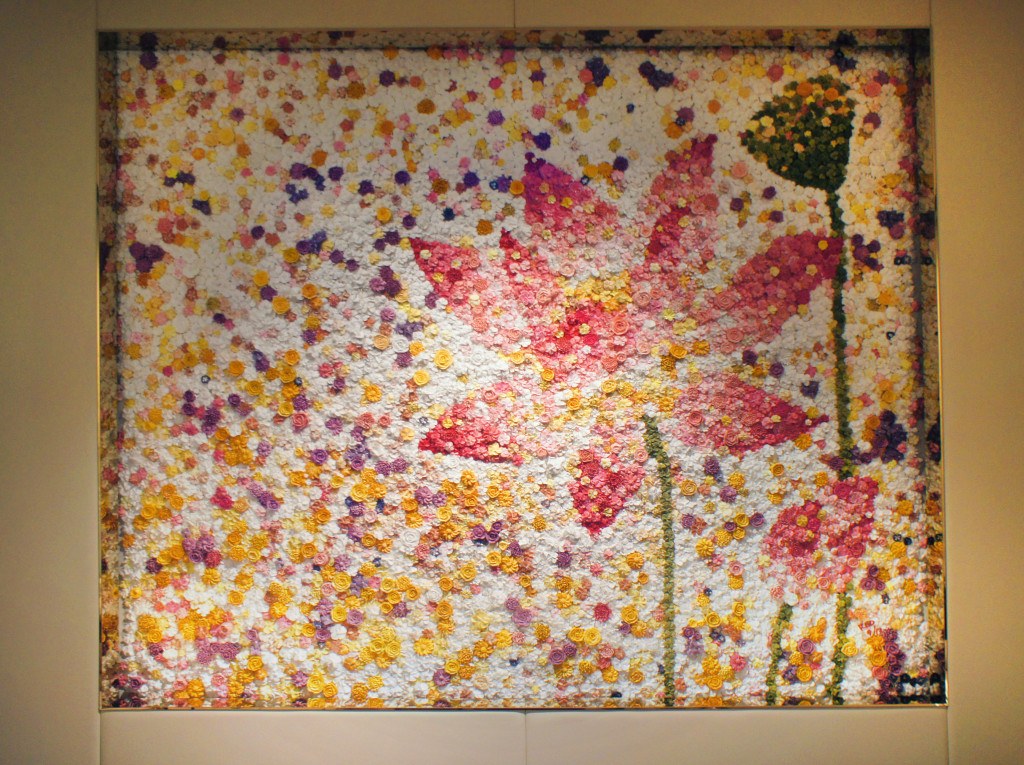 At first glance, it appears to be a splendid work of art in pastel colors. According to Red Hong Yi, the Mandarin Oriental Hotel in Macau commissioned this beautiful and meaningful artwork.
This masterpiece, made of ten thousand (10,000) piped flowers, resembles the sugary sweet icing on a cake. When Red Hong Yi observed her mother attending flower piping courses, she immediately came up with the concept for this painting. Rather than cream, she tested with paint to obtain a similar texture. Hence, this creates the primary idea that the art piece is made of cream and sweets, generating feelings of fun, naiveness, and delight for the viewers.
Contrastingly, the lotus flower in the masterpiece has its roots in dark, clouded waters. Thus, the art piece embedded a hidden meaning that despite the apparent cheerfulness, there is an undertone of sadness and uncertainty.
3. I am not a virus (2020)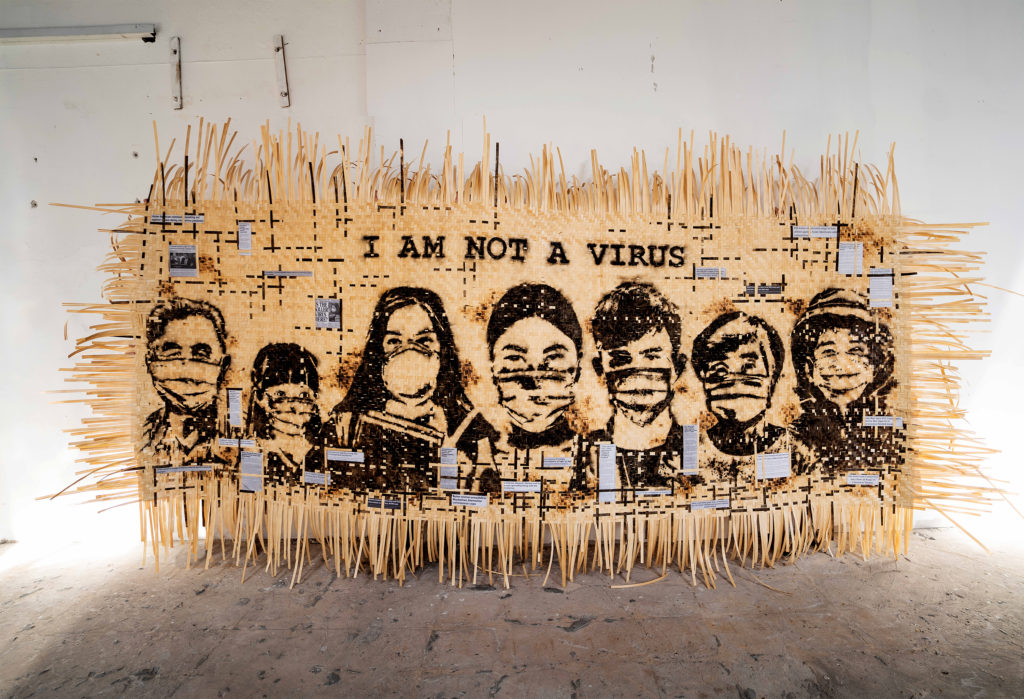 #Iamnotavirus, the famous hashtag, began circulating in France with the Twitter hashtag #Jenesuispasunvirus to combat bigotry associated with the COVID-19 pandemic. These hate crimes and xenophobia incidents involved hitting people's faces, spitting on, and shooing away in Western countries because of their Asian heritage, mainly occurred during the peak of the COVID-19 pandemic.
Portraits of seven Asians had been scorched into bamboo weaves in Red Hong Yi's artwork. The art consists of a knife-stabbing incident of a 3-year-old Asian-American victim in Texas, the United States. Furthermore, it involves a punching incident of a 23-year-old Singaporean student's portrait that caused eye injury in London, United Kingdom, and Malaysian-Singaporean students who underwent attacks in Melbourne. These hate crimes targeted individuals with Asian looks in Western countries.
The commonality of these hate crimes is that the victims wore face masks. More specifically, face masks are seen differently in Western countries than in Asia. Hence, masks in the art symbolize stigma, exclusion, otherness, racism, and humiliation.
The notable art piece also incorporated newspaper clippings with headlines about racist assaults and public statements about the "Chinese Virus." Hence, the art portrays the sad truth that racism was happening in 2020, and the #Iamnotavirus hashtag reveals the mismanagement of leaders and media regarding the coronavirus disease (COVID-19).
4. Climate is Everything (2021)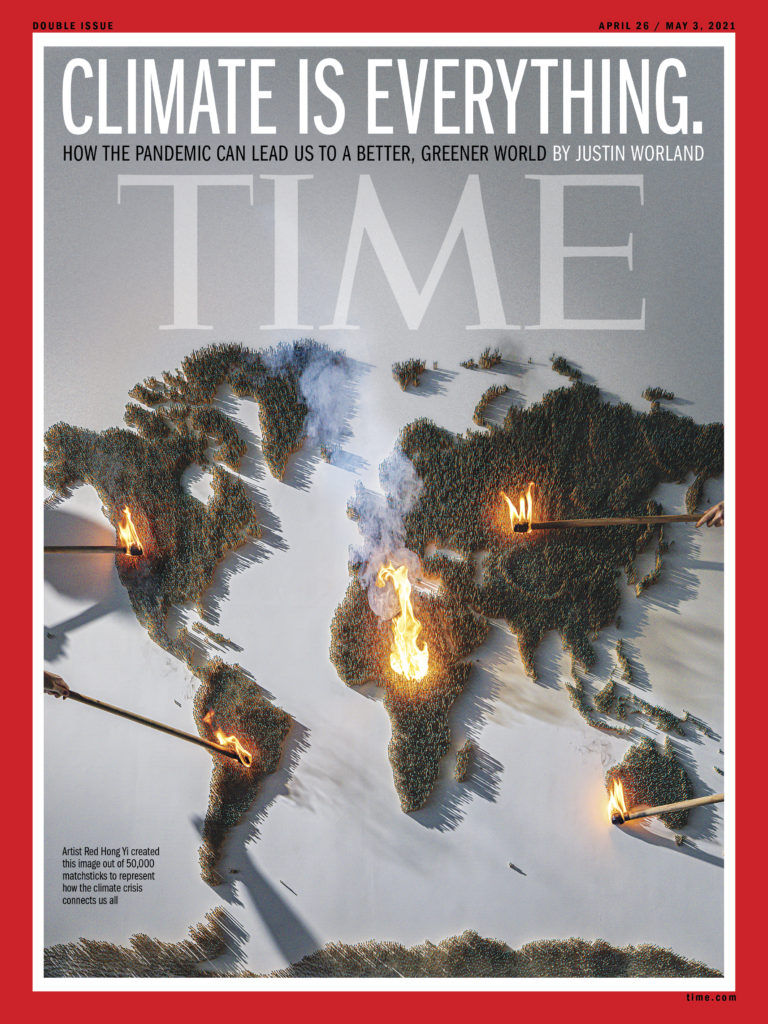 Have you seen the cover of the significant issue (April 2021) of TIME magazine? If yes, you have undoubtedly seen the incredible artwork by a Malaysian artist named Red Hong Yi!
Red Hong Yi created a globe map from 50,000 green-tipped matchsticks for the April 2021 edition cover of TIME magazine, headlined "Climate is Everything." According to the prominent artist, Red Hong Yi and her crew worked for two weeks, putting matchsticks relentlessly for eight hours per day before setting it ablaze and watching the magnificent sculpture burn down in two minutes. That is astonishing, right?
The artwork depicts the issue of global climate that highly affects human beings, regardless of anywhere we live. Furthermore, the criticality and need to confront climate change and global warming ignited the inspiration for Red Hong Yi to create the art piece. The artist also mentioned that the concept arose from trying to emphasize a world map where everyone is engaged. Hence, unquestionably, if one location encounters severe environmental issues, the other places in the world will suffer as well.
Unquestionably, Red Hong Yi and her crew create artworks that challenge the conventional boundaries of modern art. Moreover, these well-known paintings by Red Hong Yi, a young and underappreciated Malaysian Chinese artist, have various meanings.
Visit the official website, Facebook, Twitter, and Instagram to learn more about Red Hong Yi's artworks! Interested to know more about contemporary art? Check out these Modern And Contemporary Art Galleries For You To Visit and Art Galleries in KL Featuring Emerging Artists For Your Next Trip!