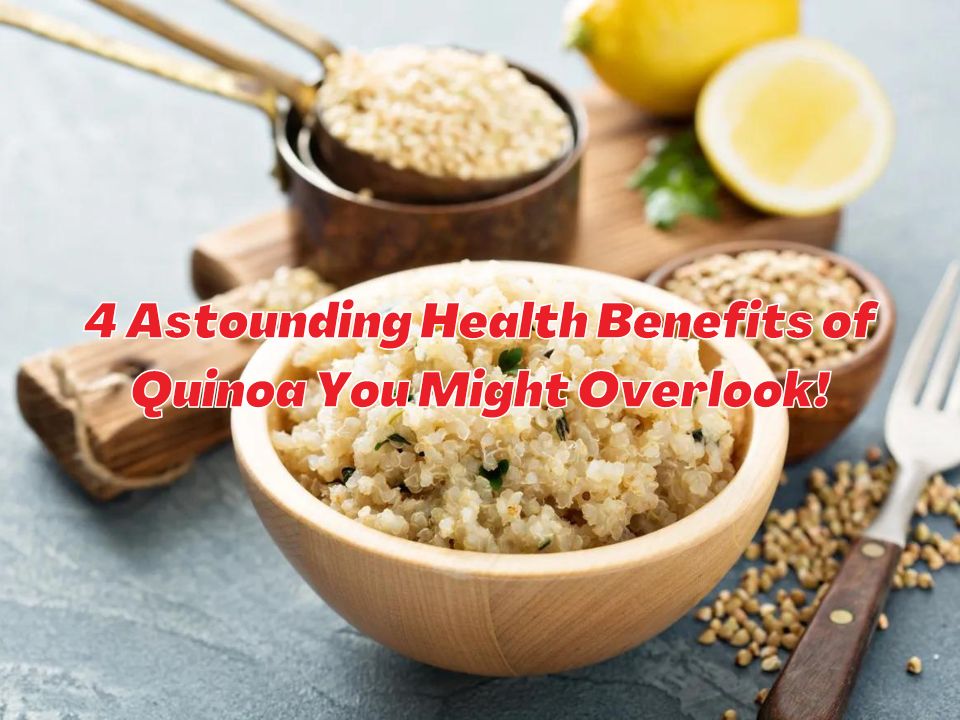 Quinoa, usually pronounced as Keen-wah or keen-waa, is known by its scientific name Chenopodium quinoa. It is one of the Amaranthaceae family members, with the appearance of a tiny edible seed. It is frequently depicted as a pseudo-grain and superfood since its nutrients are comparable to and consumed as cereal grains.
Gluten-free quinoa also comprises whole-grain carbohydrates and protein, according to the Whole Grains Council. More importantly, it is high in nutrients for human health, such as fiber, protein, vitamins, and minerals. Thus, it acts as a low-carbohydrate rice alternative and is suitable for individuals who want to lose weight.
In 2013, the United Nations (UN) announced that particular year as "The International Year of Quinoa" to recognize its invaluable features and possibility to combat hunger and malnutrition, offer security on food and nutrition, and reduce the issue of poverty. Briefly said, there are a plethora of health benefits of quinoa.
3 Main Types of Quinoa
Quinoa comes in different types, yet red, black, and white are the most prevalent and widely grown.
1. White Quinoa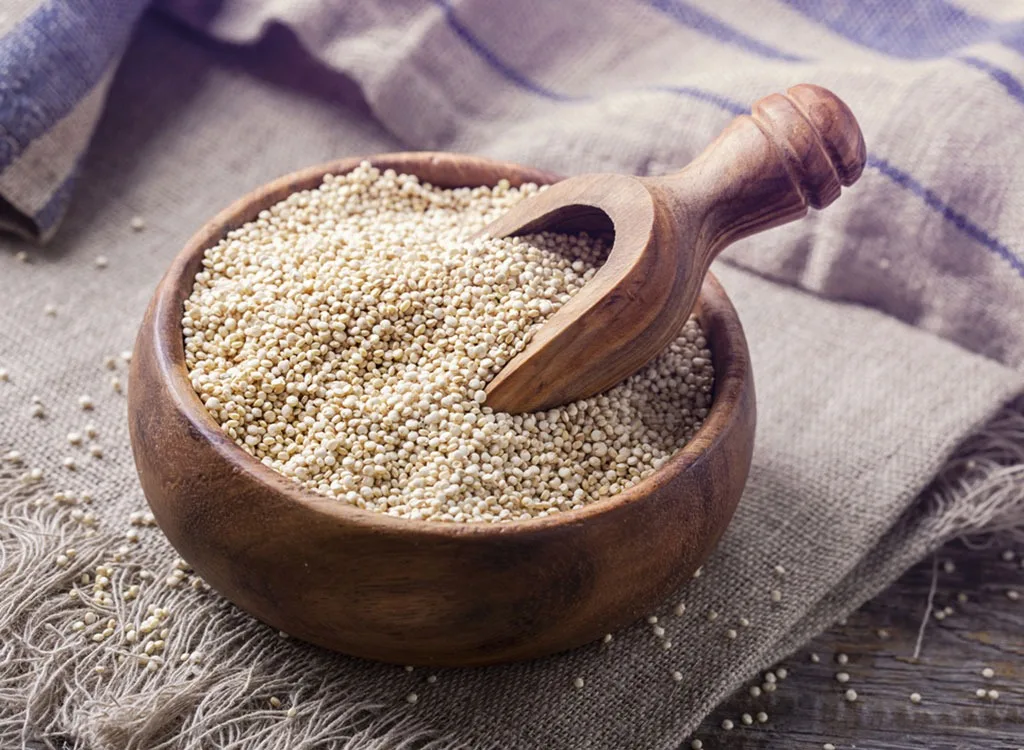 The post-cook texture is the softest and fluffy that is comparable to rice.
It has a light nutty, vegetal taste with a tinge of bitterness.
It has the most exquisite flavor.
Available and commonly seen in shops.
2. Red Quinoa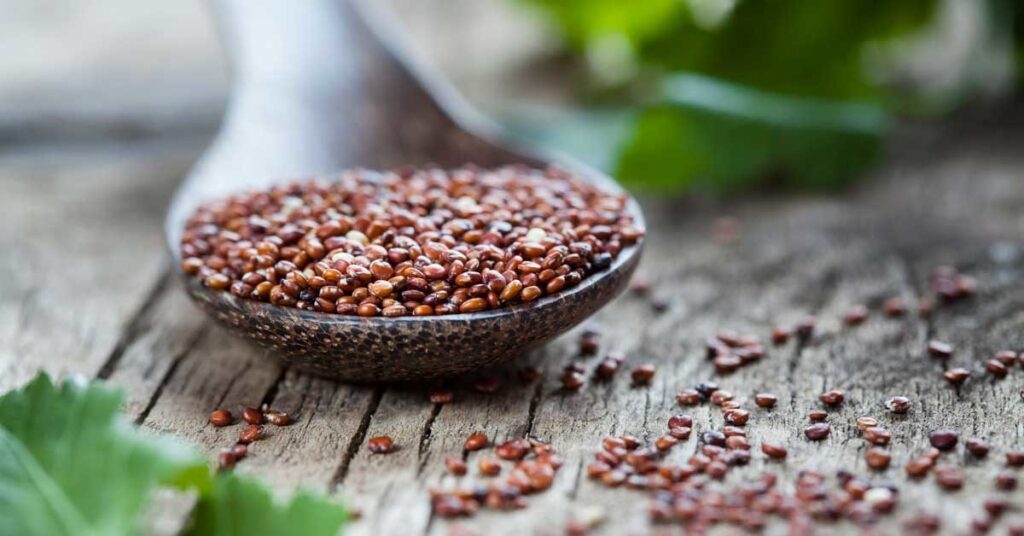 Maintains its form and color after cooking.
It offers a rich, more robust flavor and a chewy texture.
It is a good option for cold salads.
It has a pleasant, somewhat nutty taste.
3. Black Quinoa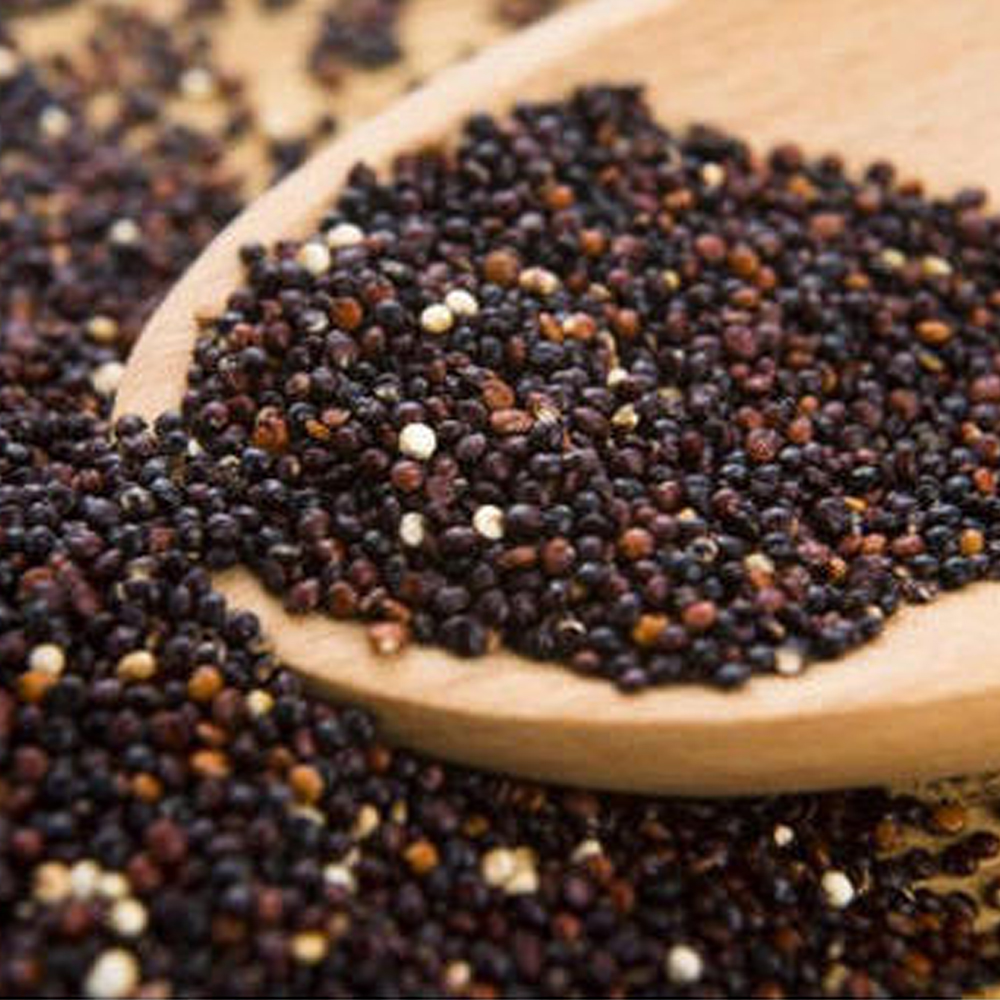 It provides a crunchier, earthier, and sweeter flavor than white and red quinoa.
It has the most potent nutty flavor.
It requires a longer cooking time.
4 Benefits of Consuming Quinoa for Your Health
1. High in Fiber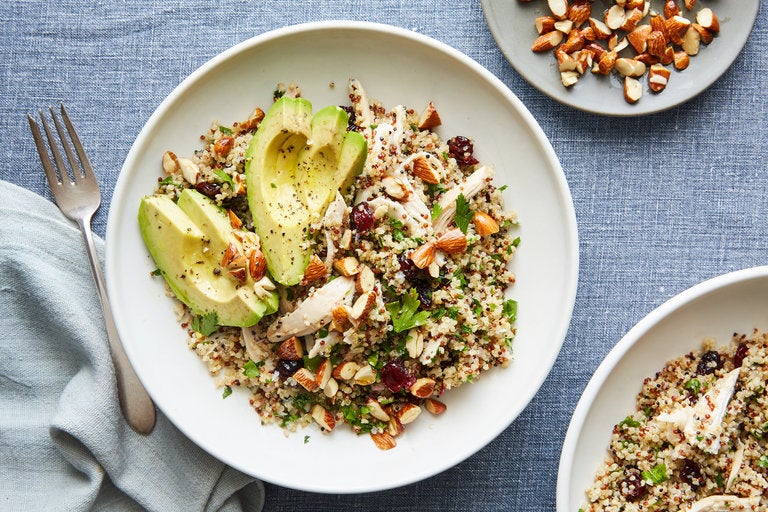 Quinoa has more fiber compared with brown rice and many other popular grains. For comparison, a serving size (195g) of cooked brown rice consists of 3.51 g of fiber, 1.67g less than the same serving size of quinoa.
By fostering regular bowel movements and feeding good microorganisms into the stomach, fiber-rich foods like quinoa can assist in maintaining digestive health effectively, thus preventing constipation. Quinoa is regarded as one of the cancers and cardiovascular disease preventive measures because of its high fiber content.
2. High in Protein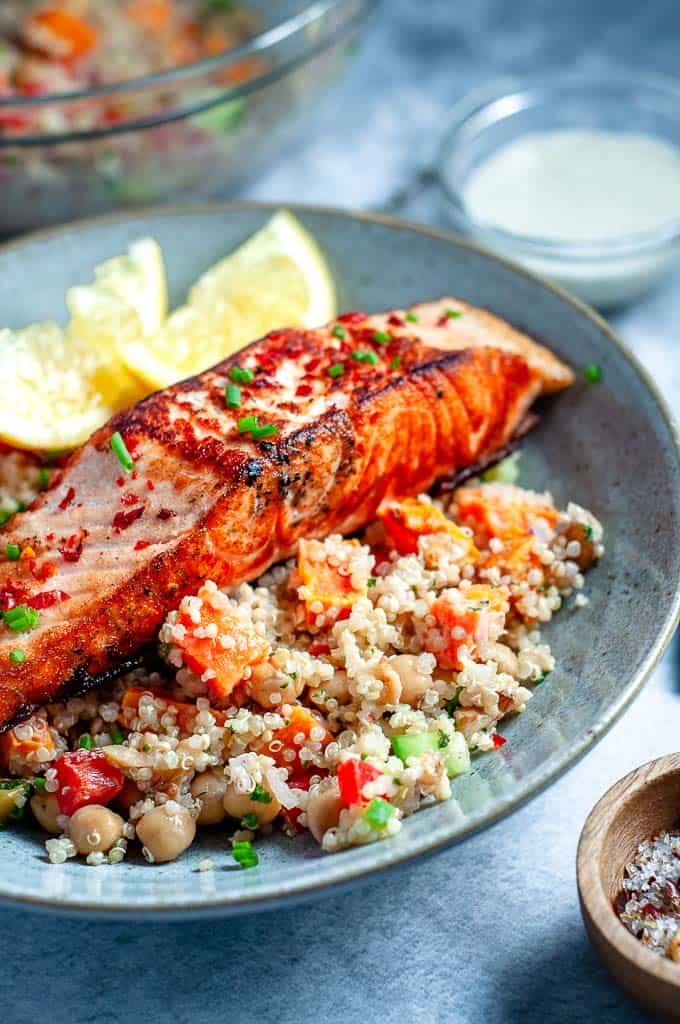 In contrast with certain plant-based protein foods like chickpeas and peanuts, quinoa is a complete protein. Thus, this implies that quinoa has all nine necessary amino acids that our systems cannot produce independently.
Furthermore, quinoa has an excellent amount of protein, and including it in daily diet will aid in achieving daily protein requirements. It is beneficial and can serve as a staple food for vegans and individuals having a plant-based diet.
3. Gluten-Free
Do you know that quinoa is one of the most popular gluten-free grains? Also, quinoa is a safe whole-grain alternative for individuals with celiac disease and wheat allergies since their bodies cannot accept gluten.
Likewise, choosing quinoa over usual gluten-free products such as potato, tapioca, maize, sorghum, and millet will significantly enhance the ingest nutrients and antioxidants in diets. Hence, gluten-free is one of the health benefits offered by quinoa.
4. Antioxidants and Anti-Inflammatory Benefits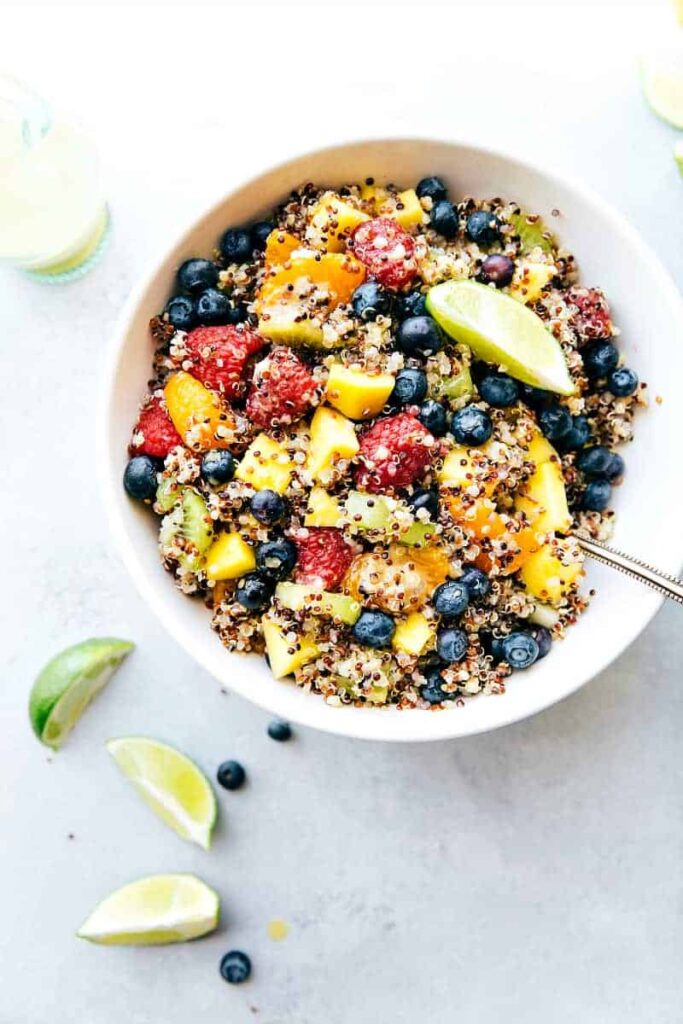 Quinoa contains vitamin E, an antioxidant that may help lower the chance of getting coronary heart disease, some malignancies, and some eye diseases.
Besides, quinoa has various plant components that are valuable for health. For instance, quercetin and kaempferol are two major flavonoid plant components that have received much attention from the public and researchers.
The anti-inflammatory and antioxidant features of quercetin and kaempferol signify they play a crucial part in defending cells from harm caused by free radicals in the body.
Quinoa has a mild nutty flavor, commonly described as a versatile ingredient to supersede rice. Other than cookies, quinoa can be produced into mouth-watering soups, porridge, salads, wraps, burgers, and more! It's surprising, right?
In short, quinoa has various health benefits, and it is an excellent carbohydrate to incorporate into your daily meals for a healthier lifestyle!