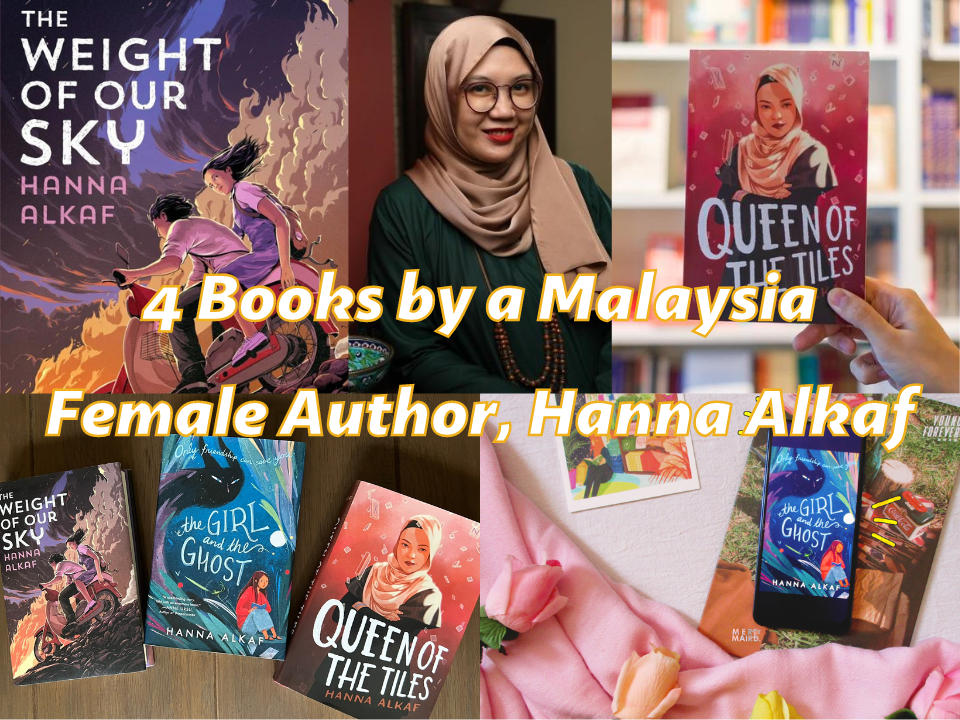 Do you recognize Hanna Alkaf, a talented female author from Malaysia? She was born in 1985 and has spent her whole life in Malaysia, besides having six years studying and working in and around Chicago, the United States of America. Presently, she resides in Kuala Lumpur with her beloved husband and two children, where she tries to write books while seeking the balance between her role as a wife and mother.
Furthermore, Hanna Alkaf obtained extensive experience in the writing field since she graduated with a degree in journalism from Northwestern University. For instance, she functioned as a copywriter in online Business-to-Business (B2B) marketing, a senior writer at a fashion and lifestyle-centered magazine, and others. Thus, she writes proficiently, including profiles, press announcements, social media postings, emails, and more. As a result, this demonstrates that she devoted the majority of her time to writing. The article shows 4 books written by Hanna Alkaf.
4 Books Written by Hanna Alkaf
1. The Weight of Our Sky (2019)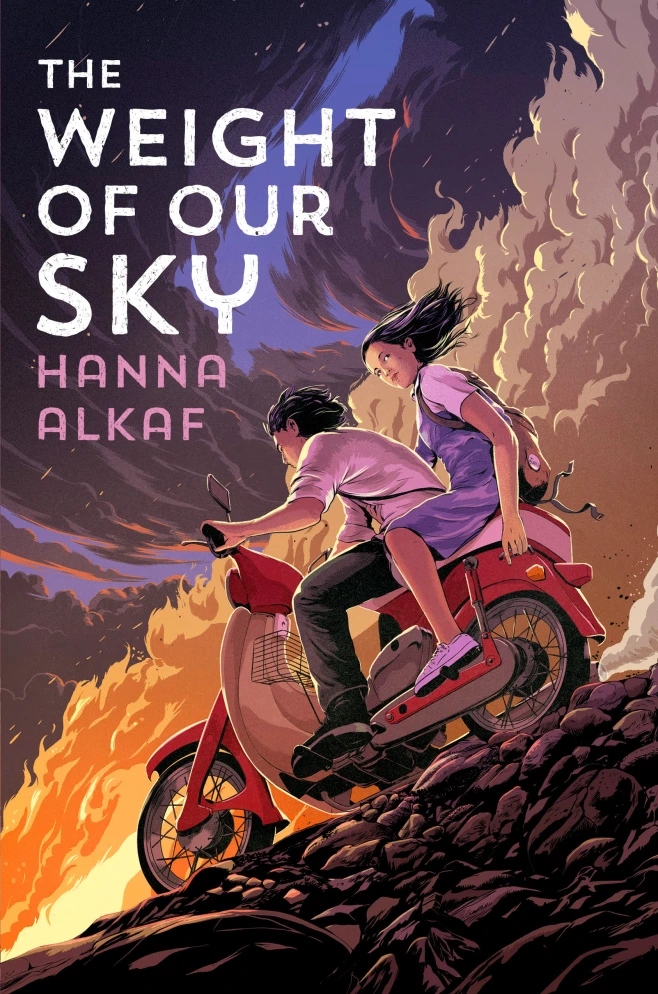 In this thrilling young adult fiction, The Weight of Our Sky depicts a music-loving youngster, Melati, with Obsessive-Compulsive Disorder (OCD), one of the mental health concerns. During the infamous racial riots in 1969 in Kuala Lumpur, Malaysia, Melati tried hard to search for her mother.
The protagonist, Melati, different from most sixteen-year-old girls, thinks a djinn (a mythical creature from Islamic fables) possessed her. The djinn often haunts Melati with awful memories (her mother's demise), except that she follows an intricate routine of counting and tapping to keep him contented.
However, the 13th of May 1969 (evening) marks the boiling point of the racial tensions in her hometown (Kuala Lumpur). Consequently, Melati and her mother are separated by a city in flames as the Chinese and Malays are in discord. With a 24-hour curfew implemented everywhere and the loss of communication, the deserted Petaling Street transforms into an inhumane battle-like zone. Hence, Melati, with the assistance of a Chinese youngster named Vincent, confronts deadly roadblocks, gangsters, arson threats, biases, and her djinn's increasing strength to return to her mother.
2. The Girl and the Ghost (2020)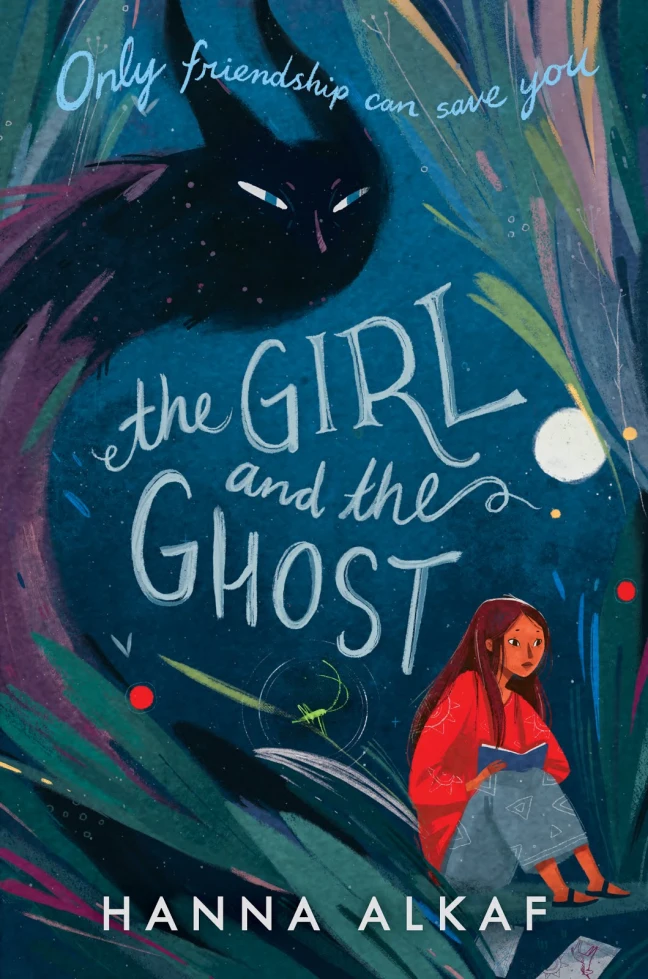 Dear fans of The Book of Boy and The Jumbies, look here! Introducing The Girl and The Ghost, an emotionally rich and eerie book, brings a famous Malaysian folk story to life! Undoubtedly, you will cherish this book features covetousness, love, and the remarkable power of friendship!
The book starts with the death of a wizard in a kampung home, continuing to bequeath her pelesit (a trickster-like spirit according to Malay folklore) to her granddaughter, Suraya. Furthermore, the book portrayed Suraya as a character often neglected by her mother and others. More surprisingly, she is not frightened, embraces the pelesit joyously, and names him Pink. As time flies, the two are close friends, with Pink serving as the guardian of Suraya.
However, Pink has an evil tendency, even though he appears to search for Suraya by playing horrible pranks on the classmates who mistreat her. Then, his enviousness overflowed when Suraya befriends Jing Wei, the new Chinese girl at school. The conflict between Suraya and Pink increased and put both girls in peril. Lastly, Suraya and her pelesit understand the significance of compassion and letting go. Their bonds are stronger by assisting Pink in escaping the evil grips of a pawang hantu (spirit-catcher).
3. Once Upon an Eid: Stories of Hope and Joy by 15 Muslim Voices (2020)
Do you realize that Once Upon an Eid is a delightful anthology of short stories written by and about Muslims? Proudly said, Hanna Alkaf is one of the multiple authors of the book, and it features the most lively festival of the year, Eid. It bears the meaning of festival, holiday, or feast. Furthermore, to draw the attention of many, there are inclusions of a poem, a graphic novel chapter, and spot pictures in the collection.
Remarkably, the brief, single-syllable term (Eid) evokes different emotions and experiences among Muslims. For instance, the anticipation of waking up to the sound of sizzling frying samosas (a type of pastry with savory fillings), the aromatic smell of bean pies, the joy of putting on new clothing for Eid prayers, and others. As everyone awaits the arrival of the day, the emotions and feelings of individuals who enjoy this day of celebration may be summarized in another simple and beautiful word: joy.
4. Queen of the Tiles (2022)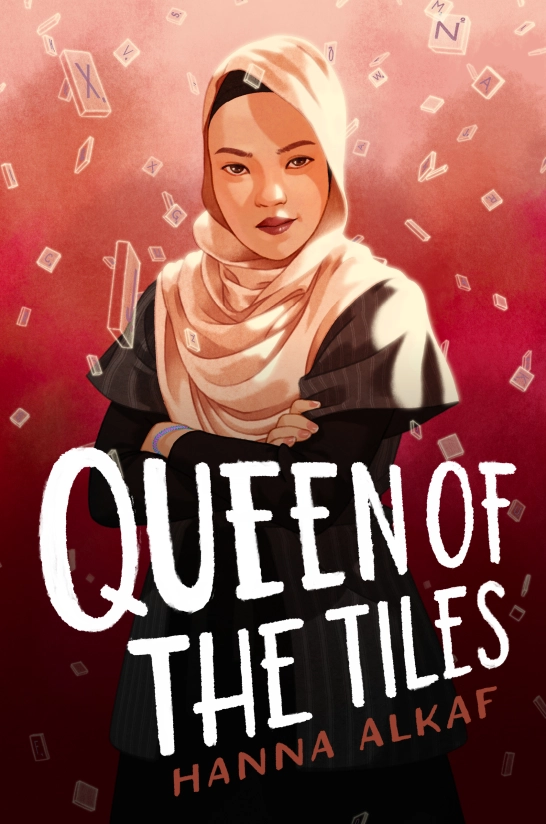 The recent book by Hanna Alkaf, Queen of the Tiles, explores the world of elite Scrabble players. The book revolves around an adolescent named Najwa, who is trying to uncover the strange death of her closest friend (Trina Low) a year later when her Instagram returns to life with enigmatic posts and messages.
The book begins with Najwa Bakri entering her first Scrabble competition following the death of her closest friend (Trina Low). Silently, she hopes to recover and proceed with her life. However, selecting the same competition that Trina died in may not be the most suitable decision because she misses Trina. Besides, the other rivals participating in the Scrabble competition are keen to be the new title holder after the death of Trina, the Scrabble Queen.
The plot twist appeared when the Instagram account (Trina Low) started to have newly uploaded posts, with mysterious notes implying that her death was complicated. More scarily, the new Instagram post also revealed that a participant in the Scrabble competition was involved in her death! As more secrets are disclosed and her friends start to show their true selves, Najwa needs to investigate the culprit of Trina's death and the person behind these posts.
From ancient disturbances to possessive ghosts, books by Hanna Alkaf have piqued the curiosity of international readers in Malaysian young adult fiction. Besides, her writings motivated the next generation to read and write more without limits.