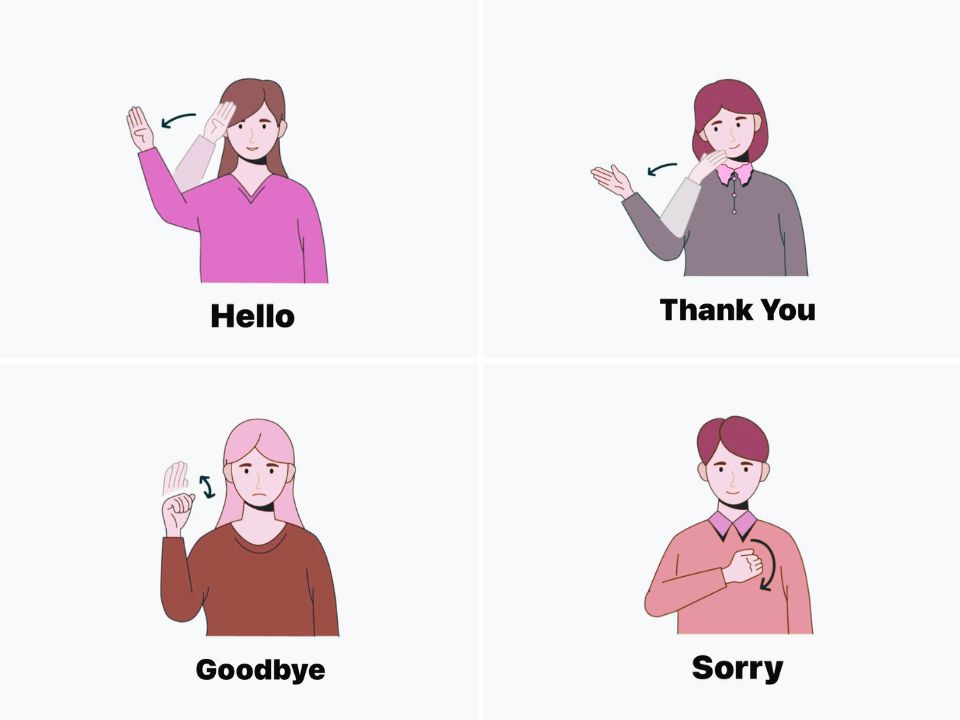 Have you ever ordered something online, the food delivery service for instance, and found out that your rider is deaf? How do you thank him for delivering your food? Situations like this make it vital for us to know the basic gestures of other languages that is, the Sign Language.
We do not want to appear rude to anybody!
Malaysian Sign Language (MSL)
With the founding of the Malaysian Federation of the Deaf in 1998, Malaysian Sign Language was established, and its use has grown among deaf leaders and participants. Despite sharing roots with American Sign Language (ASL), the two are seen to be different languages.
Bahasa Isyarat Malaysia, also known as BIM, has its origins in 1954.
Penang has established The Federation School for the Deaf during this year. The boarding school accepted deaf pupils from throughout the nation. These youngsters, who came from a variety of backgrounds, started creating their signs to use when interacting with other kids. Older deaf Penang locals now frequently use these signs, referring to them as Penang Sign Language, showcasing its enduring cultural significance.
1. Hello
Check out the visual guide below:
Simply place your dominant hand on your forehead near your ear and move it outward and away from your body to sign "hello" in Sign Language. Remember to carve a smile while you are at it!
You would normally use the hand you write while making signs like "hello" that require only one hand. Therefore, if you are left-handed, you would often sign hello with your left hand.
2. Thank You
Check out the visual guide below:
Depending on whether you are left-handed or right-handed, you would place your dominant hand on your chin and move it down and in the direction of the person you are speaking to sign "thank you" or "thanks" in Sign Language. This sign's hands are shaped like flat hands.
If you wish to express your thanks even more firmly or if you are thanking a bigger group of people, you can also sign "thank you" with two hands.
3. Goodbye
Check out the visual guide below:
The traditional greeting used to say goodbye is the same. Fold your fingers in half and then open your hand once again. Other ways to make a farewell gesture is by having your open hand in the air sideways. This way is often understood as goodbye or bye-bye.
4. Sorry
Check out the visual guide below:
Make a fist out of your palm and rub it against your chest to express your regret. Because you are truly sorry, it feels as though you are rubbing your heart.
You can also use this symbol to indicate regret or an apology.
If you would like to learn Malay Sign Languages or Bahasa Isyarat Malaysia, feel free to get your first basic lesson at Bahasa Isyarat Malaysia Asas 1.
Also, to those who are interested in learning new languages, did you know that you do not necessarily need to go to physical classes? Here is a much cheaper and easier alternative to learn other languages: Free Apps To Learn New Language For Beginners.