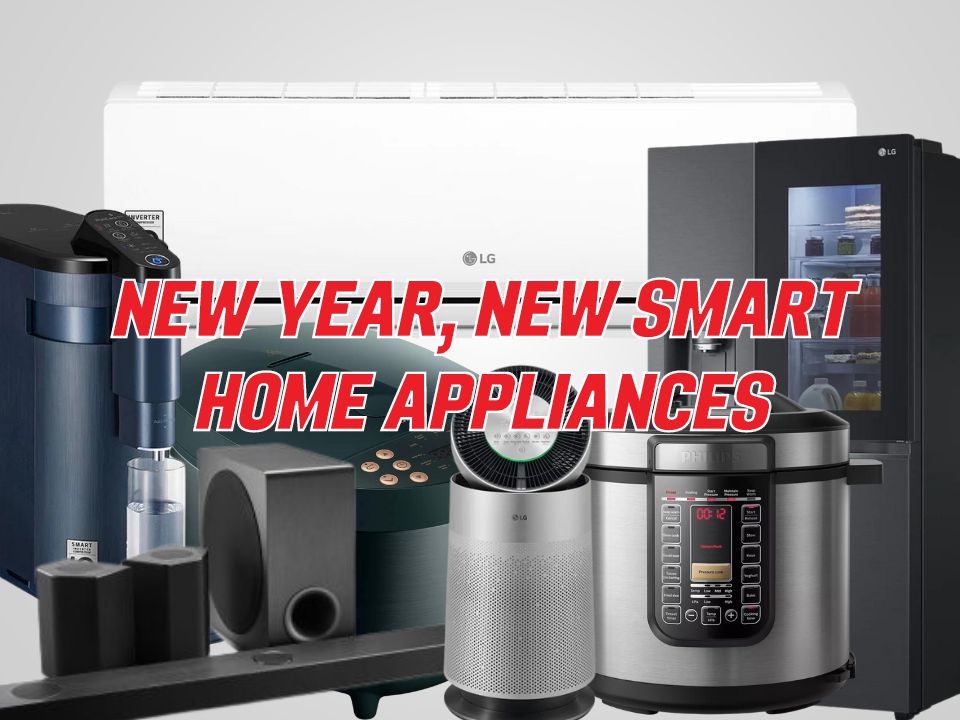 The adage "new year, new me" is common knowledge, right? As we enter a new year, we must be willing to let go of the past and make room for the future. Even though this phrase is most often used for introspective purposes, it can be just as inspirational when applied to Christmas and new year's house preparations and this also includes smart home appliances.
New Smart Home Appliances Malaysia For Your 2023 Celebration
LG and Philips have a variety of smart devices that will improve your house, from appliances like washer dryers and refrigerators to entertainment technology like 4K TVs and home audio systems.
LG Smart Home Appliances Malaysia
In this section for the smart home appliances Malaysia 2023, we picked the best and not so over the top of price range from LG smart home appliances that cover TV, sound system, wash dryer, refrigerator, styler (smart wardrobe with steam clothing feature), air conditioner, water purifier and air purifier. Not to forget there's rebate provided for every item when you shop with LG this holiday season and the rebate is up to RM2500 in Touch 'n Go eWallet credits and GrabGifts. True enough, obtaining your LG rewards is as simple as visiting the LG rewards programme page and entering your LG product serial number.
1. LG 65 inch UQ91 Series 4K Smart UHD TV With AI ThinQ® (2022)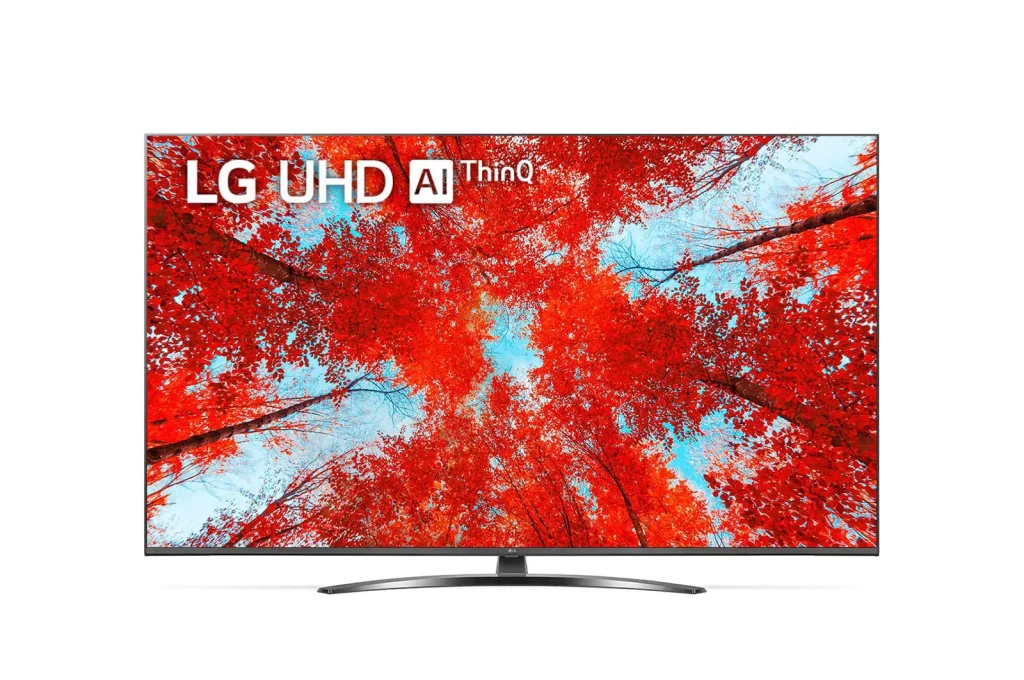 Seeing as how it's a new year, why not buy yourself a fresh new LG 65 4K Smart UHD TV? The large screen size and crisp 4K resolution are certainly selling points, but the inclusion of a dedicated gaming interface with all the customization options you could ever need is what really sells this TV. Quickly switching between game genres is possible via the Game Dashboard.
Specs:
Real 4K UHD TV & AI Sound Pro
Slim design
α5 Gen5 AI Processor to provide immersive experience
LG ThinQ AI and WebOS22 smart platform for personalised setting
Enhance your gaming experience with built in Game Optimiser & ALLM
Sport Alert
Price: RM3999
Where to purchase: Shopee & Lazada
More info regarding the TV can be found here!
2. LG S65Q 420W 3.1ch High Res Audio Sound Bar With DTS Virtual:X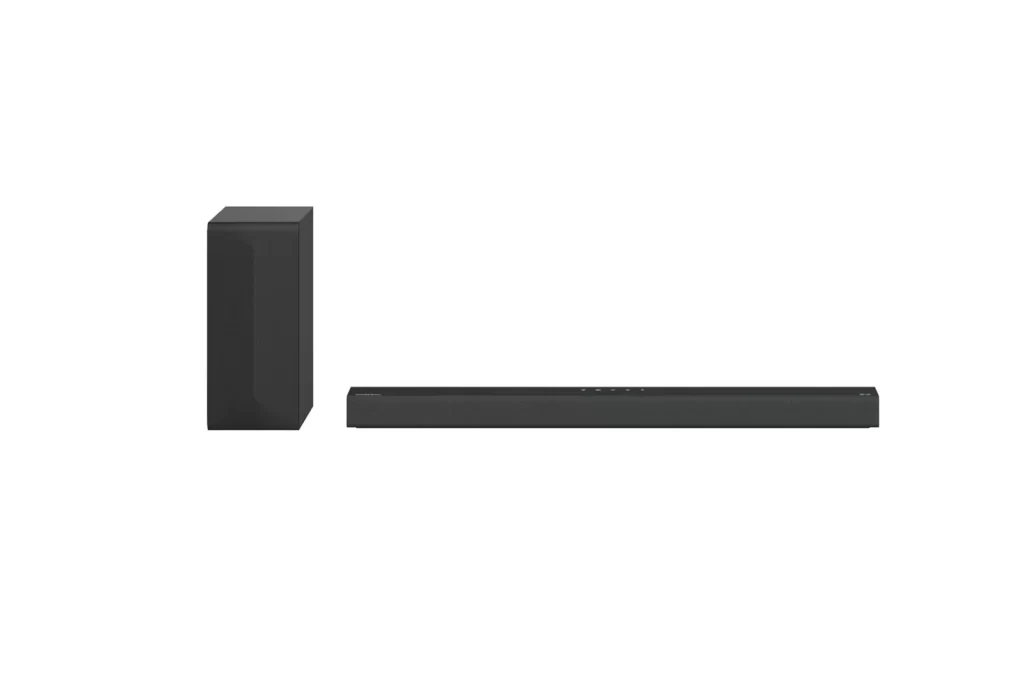 What's a fresh start to the year without some tunes to rock out to on some top-notch audio equipment? High Resolution Audio provides more accurate sound and a more enjoyable listening experience, and the LG S65Q 420W 3.1ch High Res Audio Sound Bar with DTS Virtual:X provides just that. High-Resolution Audio allows you to hear songs with the same clarity and precision as the original recording.
Specs:
Meridian
3.1 Channel Audio, 420W power
High-Resolution Audio
Bluetooth
AI Sound Pro
Price: RM1499
Where to purchase: Shopee & Lazada
More info regarding the TV can be found here!
3. LG 10/6kg Front Load Washer Dryer With AI Direct Drive™, Steam™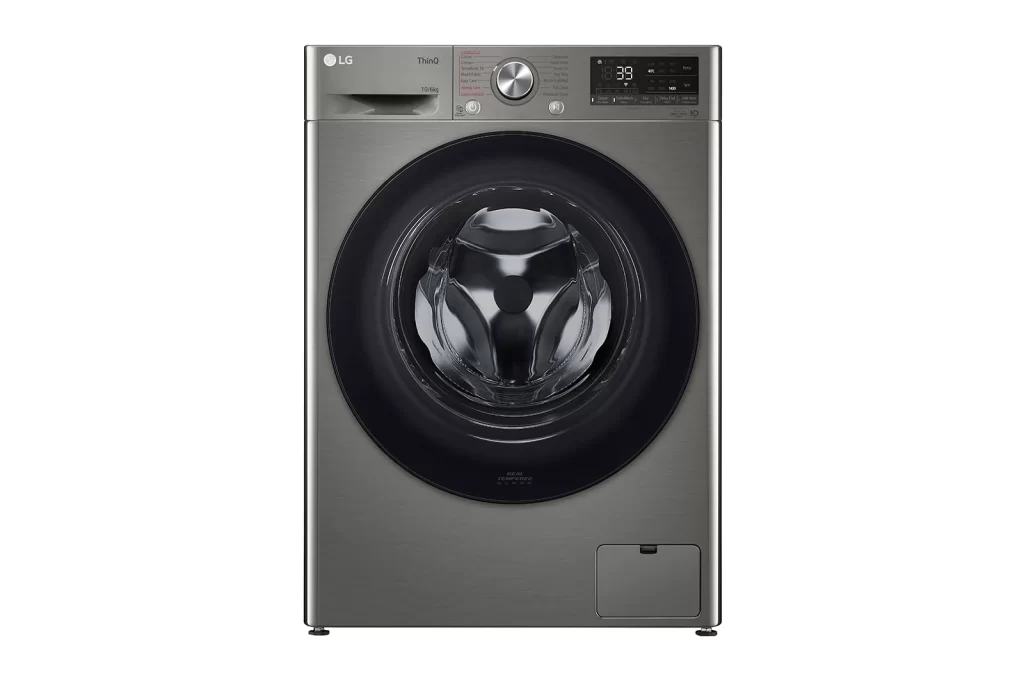 There's more to LG than just TVs and sound bars, though; the company is also promoting a spanking new washing machine. A washer and dryer in one, the LG front-loading washer/dryer with AI Direct DriveTM, SteamTM checks all the boxes. In addition to the obvious cost savings, this also allows you to create more living space for your loved ones.
Specs:
AI Direct Drive™
Steam™
TurboWash™ 360
Full Stainless Lifter
ThinQ™
Price: RM3349
Where to purchase: Shopee & Lazada
More info regarding the wash dryer can be found here!
4. LG 655L Side-by-Side Refrigerator With DoorCooling+ Smart Inverter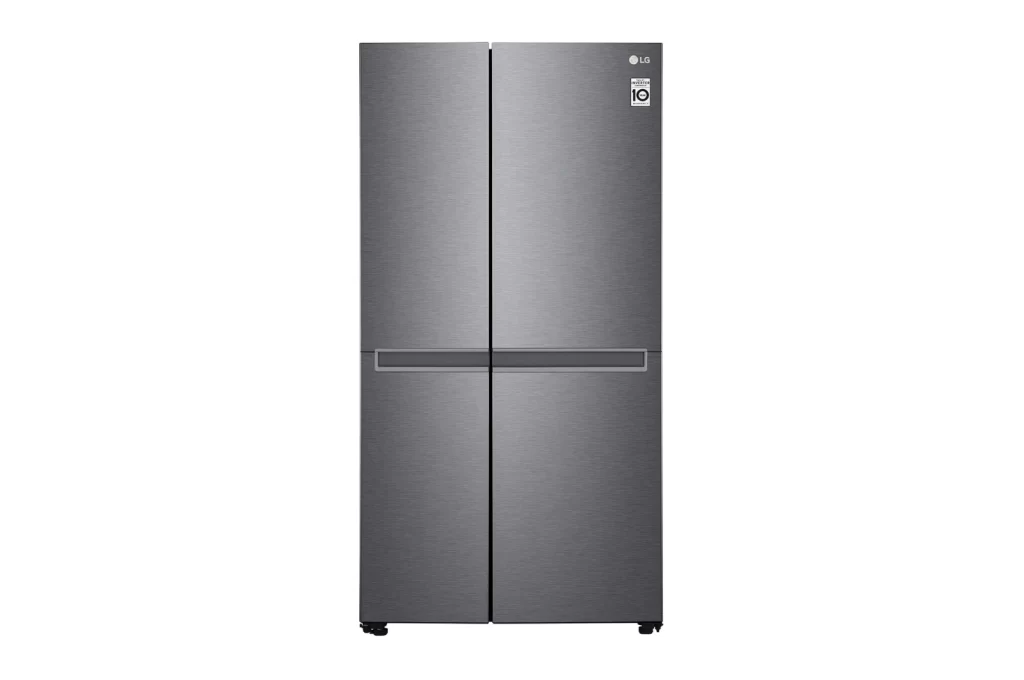 More than just meeting your requirements, this side-by-side fridge features spacious shelves and compartments for storing all of your food and beverages. Smart Diagnosis is included as well for quick problem solving. Simply put the phone on the appliance and dial the LG Customer Service Helpline. In response, the appliance exchanges data with a nearby computer, which generates a diagnosis in a matter of seconds and then immediately implements a fix.
Specs:
Smart Inverter
Multi Air Flow
Smart Diagnosis™
Price: RM3899
Where to purchase: Shopee & Lazada
More info regarding the refrigerator can be found here!
5. LG Styler™️ – The Smart Wardrobe With Refresh, Sanitary & Gentle Dry – Essence Mirrored Finish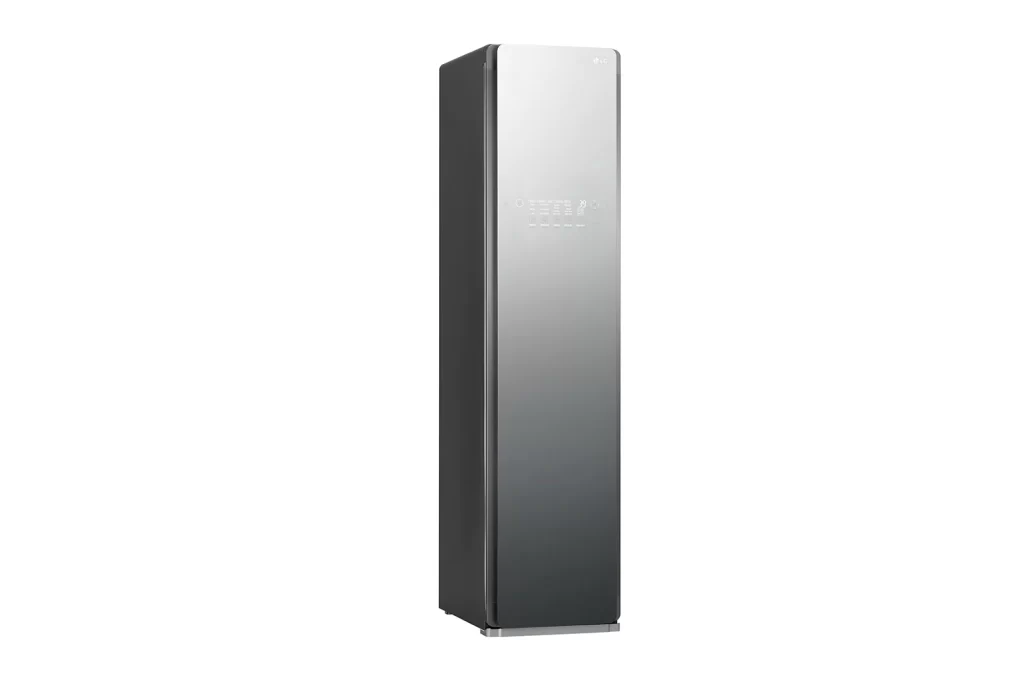 In order to reuse more delicate garments without sending them to the dry cleaner, you can invest in a large appliance like the LG Styler, which employs steam technology to revive the garments.
The LG ThinQ app can be used to download additional programmes for specialised cycles, and the LG Styler's touch control interface is responsive, making it a breeze to operate. Choose from Normal, Light, or Heavy by tapping the desired cycle and then tapping again. When you're ready to begin, simply press and hold the cycle's "start" button.
Specs:
Sanitary
Refresh
TrueSteam™
Remove odor
Gentle Dry
Dehumidify
Price: RM6399
Where to purchase: Shopee
More info regarding the styler can be found here!
6. LG 1.0HP Dual Inverter Classic Air Conditioner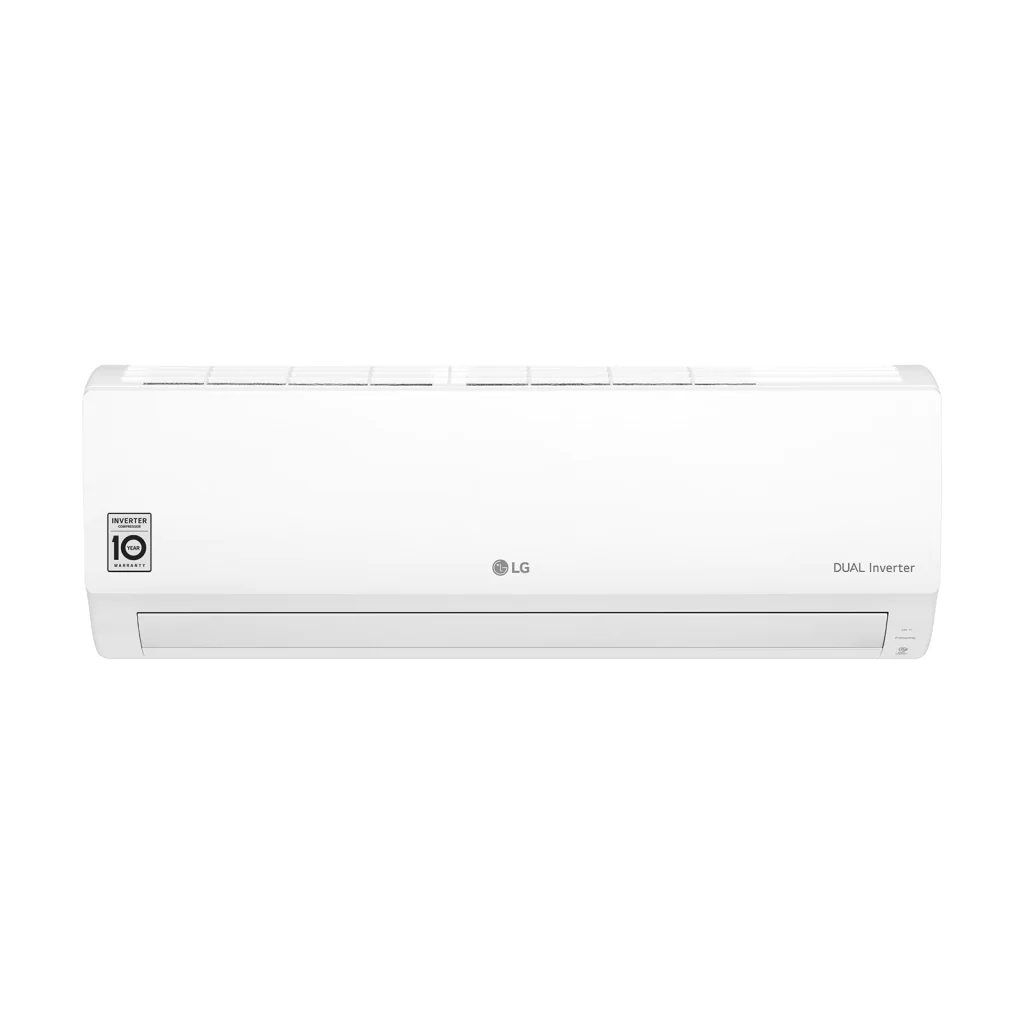 This LG air conditioner may look simple, but don't let the low price fool you; it's packed with cutting-edge technology you won't find in a standard unit, including a dual inverter compressor, and it will cool your home effectively for years to come.
Specs:
Faster Cooling
Energy Saving
Less Noise
DUAL Inverter Compressor™
Price: RM1519
Where to purchase: Shopee & Lazada
More info regarding the air-conditioner can be found here!
7. LG PuriCare™ Tankless Water Purifier With 4-Stage Filtration Hot/ Cold / Ambient, Silver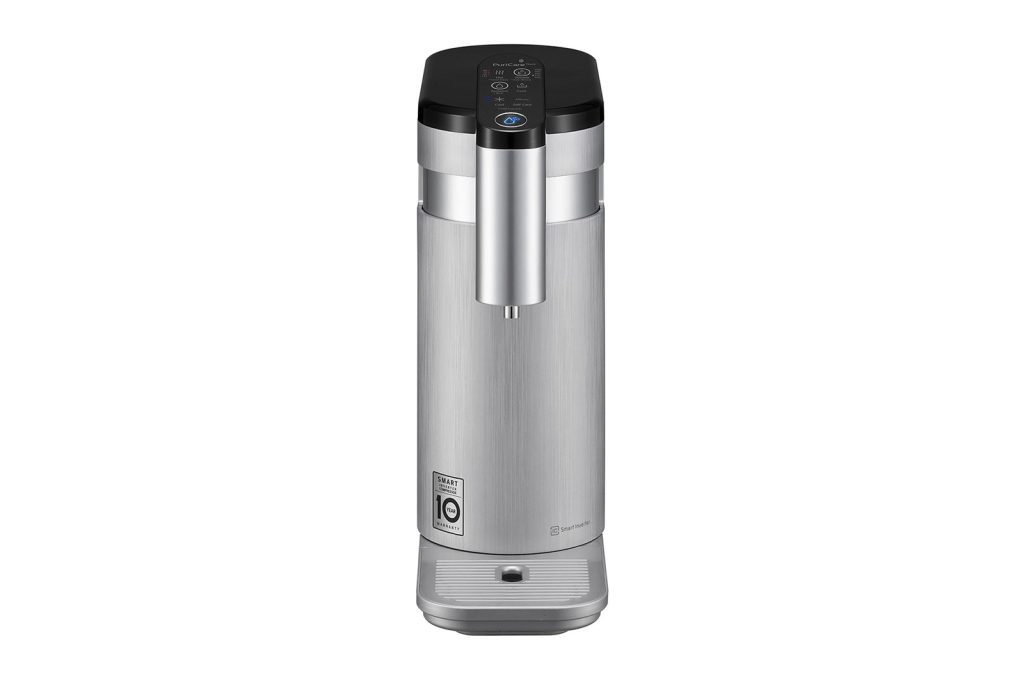 Unique to this LG Water Purifier is UV Sterilization technology, which ensures that the water coming out of the tap is always clean and sterile by automatically subjecting the water to UV rays every an hour (or at your discretion). LG further claims that its 4-stage All-Puri Filter System effectively eliminates 99.99% of Norovirus (a highly dangerous virus that can cause vomiting and diarrhoea).
Specs:
Auto sterilization
Hygiene: Tankless, 4-Stage All-Puri Filter System
Convenience: LG ThinQ™, Voice Guidance
Design: 17cm Super Slim Design
Price:
RM3200 (self-service; inclusive of 2-year filter subscription & 2 times filter delivery per year)
RM4000 (regular service; inclusive of 2-year regular visit & 4 times visit per year)
Where to purchase: Shopee & Lazada
More info regarding the water purifier can be found here!
8. LG PuriCare™ 360º Air Purifier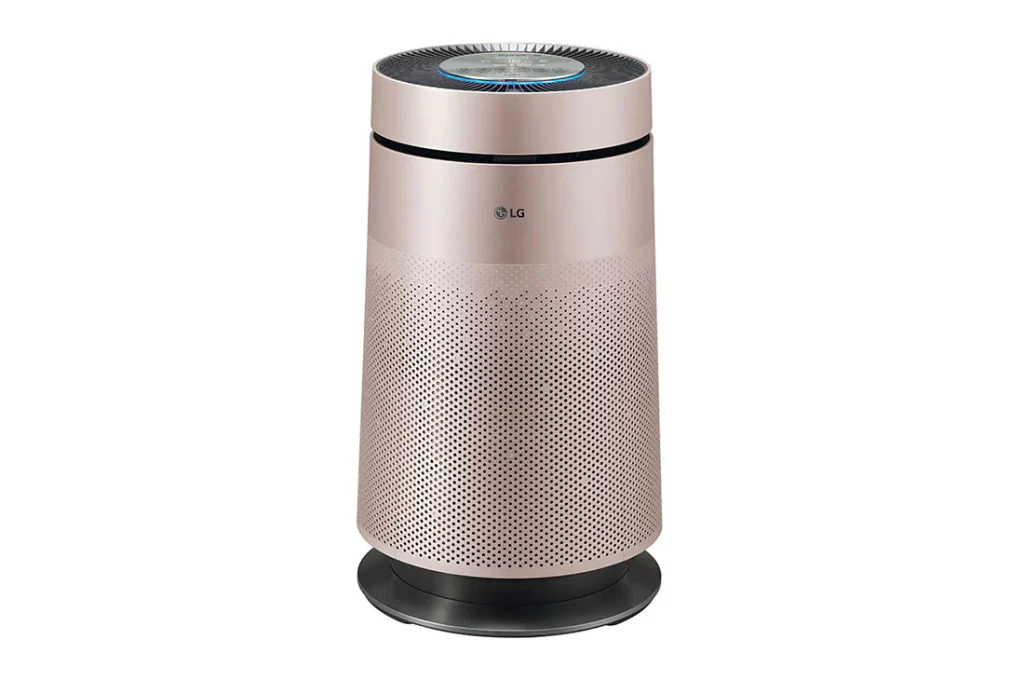 Last but not least, the LG PuriCareTM 360o Air Purifier is an essential addition to any home and a top pick for LG's smart home appliances Malaysia in 2023. One of its unique selling points is its 360-degree purification and Multi-Filtration System. Both the safe plus filter and the deodorization filter function to rid the air of contaminants including dust, pollen, germs, viruses, and even noxious gases. The name of this purifier pretty much says it all: it cleans the air in a 360-degree arc around you.
Specs:
360º Purification
Clean Booster
Smart Indicator
LG ThinQ™
Price: RM3280
Where to purchase: Shopee & Lazada
More info regarding the air purifier can be found here!
Philips Cooking Appliances
In this section, one of well-brand companies, Philips also takes the chance to sell their new and highly anticipated cooking appliances of smart home appliances Malaysia 2023. Check these out:
1. Philips Digital Rice Cooker: Rice Cooker 3000 series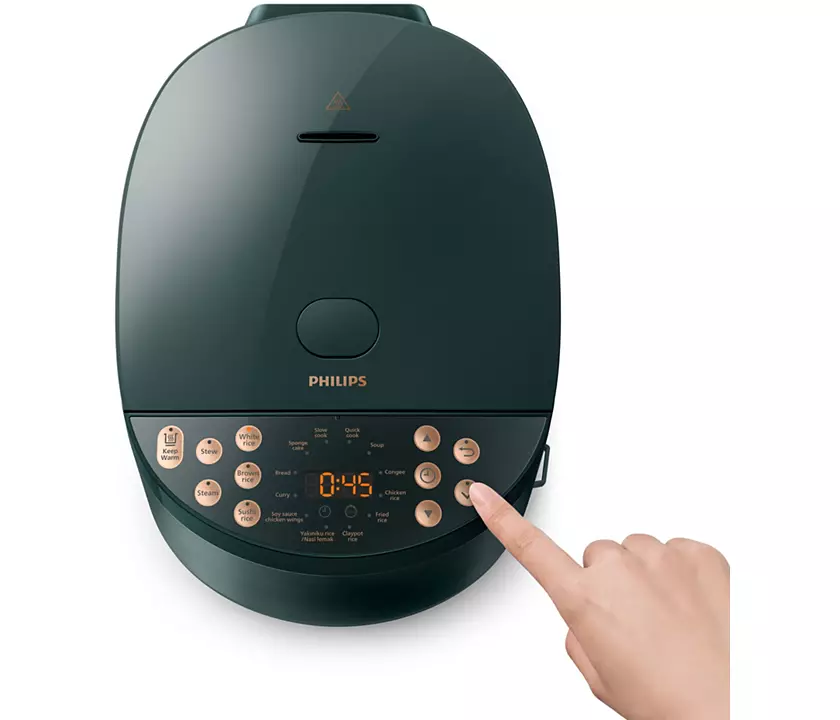 You, too, need to update your kitchen. A new smart rice cooker from Philips features 18 pre-set menus for various mealtimes. The 18 custom menus are easily navigable because to the user-friendly interface. Includes regional fare that can serve as the primary attraction or as a tasty accompaniment.
Specs:
18 meal occasion programs
Smart 3D heating
Durable inner pot
1.8L (10 cups)
Metal housing
Price: RM329
Where to purchase: Lazada
More info regarding the digital rice cooker can be found here!
2. Philips All-In-One Cooker Pressurized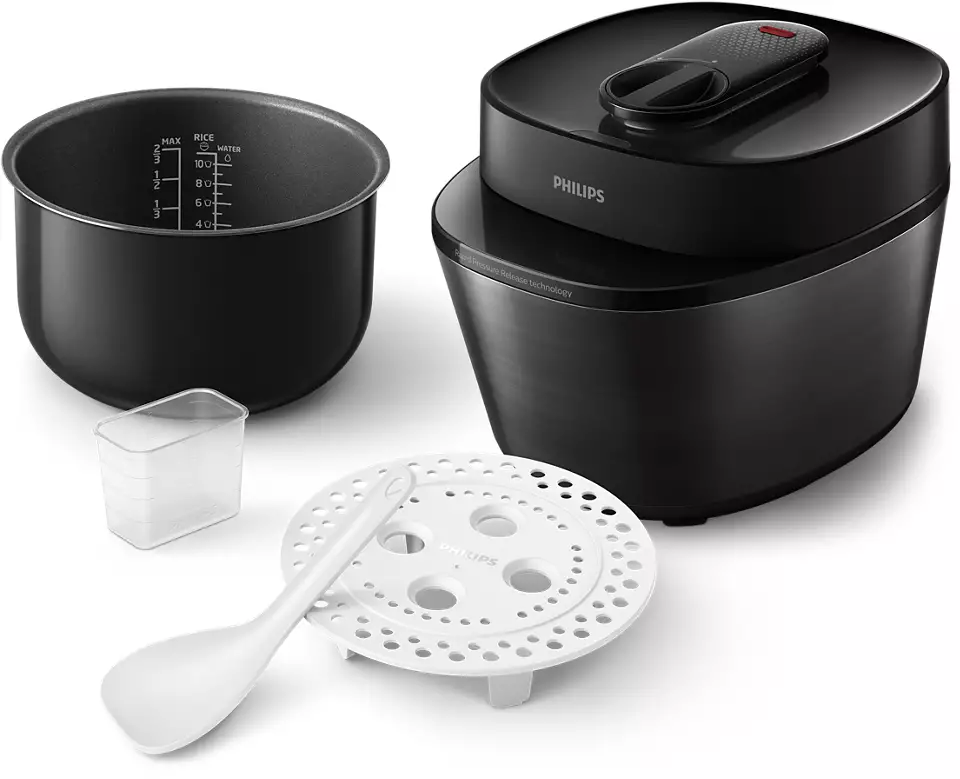 Appliances like the Philips All-in-One Cooker Pressurized, which are all-in-one pressure cookers, simplify meal preparation at home. Dinners that can be made in 30 minutes yet still have a lot of flavour with minimal effort.
Specs:
HD2151/62
Rapid Pressure Release Tech
Taste Control system
Pre-set Cooking Programs
Step-by-Step Guidance
Price: RM609
Where to purchase: Lazada, Harvey Norman & Senheng
More info regarding the all-in-one cooker can be found here!
3. Philips Avance Collection Airfryer XXL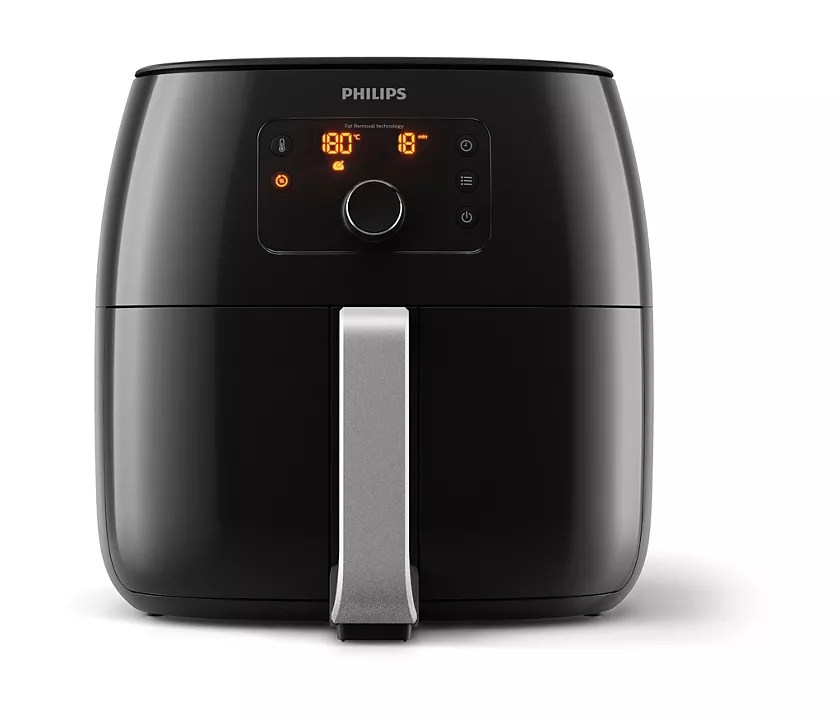 The Philips Airfryer XXL is an excellent option if you're looking to fry food without wasting a tonne of oil. Thanks to cutting-edge Twin TurboStar fat-removal technology, this is the healthiest way to fry food for you and your loved ones.
Specs:
Twin TurboStar
Rapid Air Technology
Price: RM1249
Where to purchase: Lazada, Harvey Norman & Senheng
More info regarding the air fryer can be found here!
4. Daily Collection Toaster – 2 Slice, Wide Slot, Black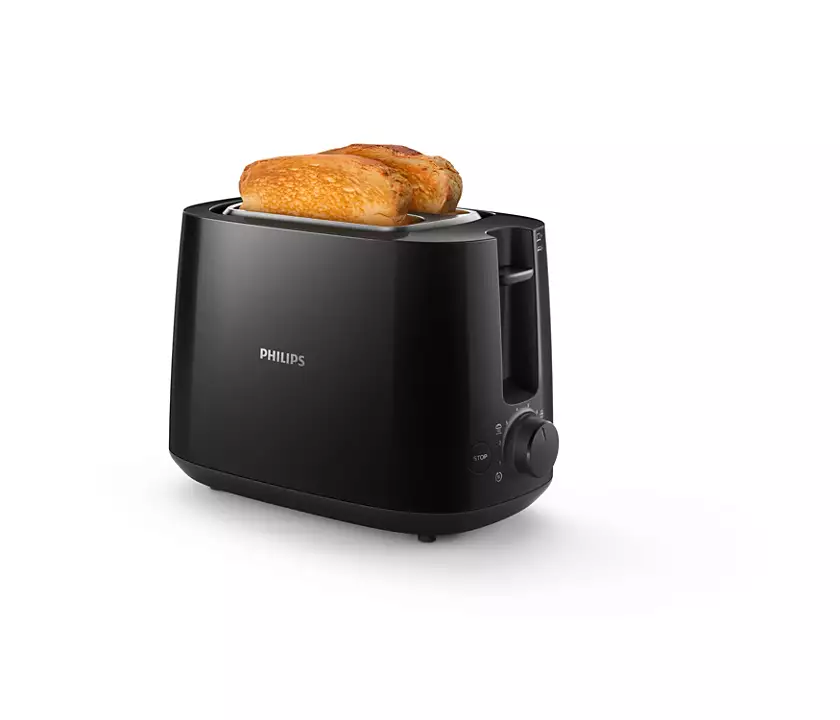 This compact toaster can toast any type of bread to perfection thanks to its 8 heat settings and two large, individually movable slots. To quickly rewarm freshly baked buns, pastries, and rolls, simply place them on the built-in bun rack.
Specs:
8 settings
Integrated bun warming rack
Compact design
Price: RM115
Where to purchase: Lazada & Harvey Norman
More info regarding the toaster can be found here!