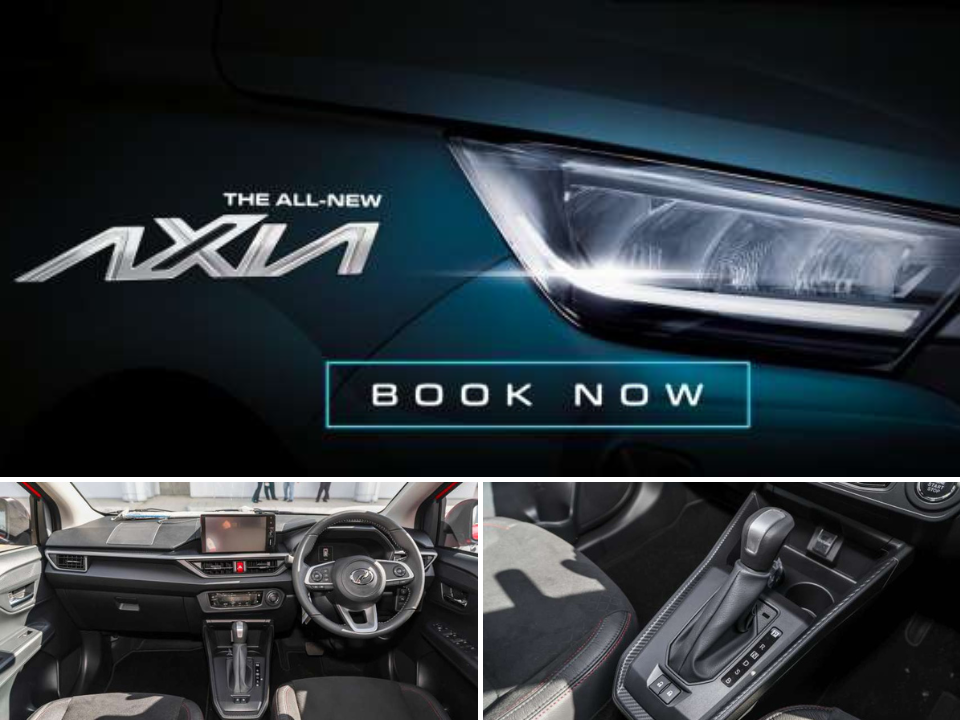 Adding to its cars list, Perodua has announced that the 2023 Perodua Axia D74A is going to be officially launched on 14th February, next week. And if you're planning to get this car, you can do so since it is open for booking now. Let's discover more about this car together with us.
2023 Perodua Axia D74A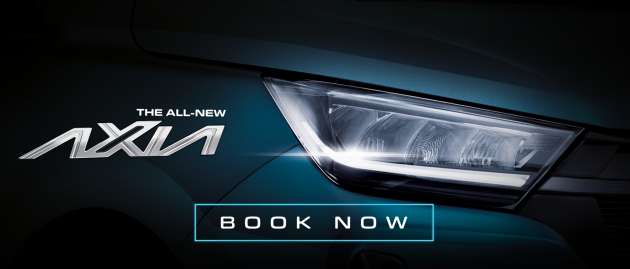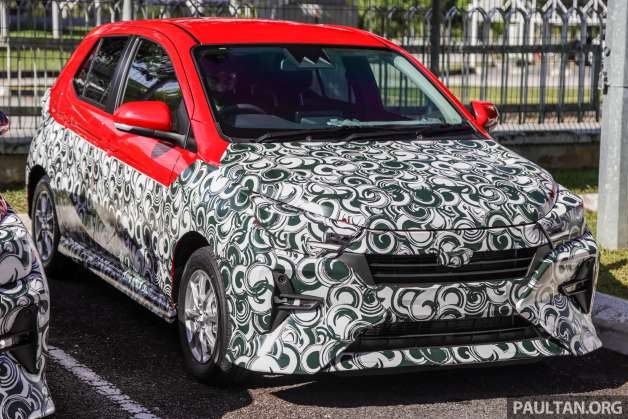 The 2023 Perodua Axia D74A is the first official details of the all-new Daihatsu New Global Architecture (DNGA) model code-named D74A. It's a ground-up new model, and there are many changes and surprises.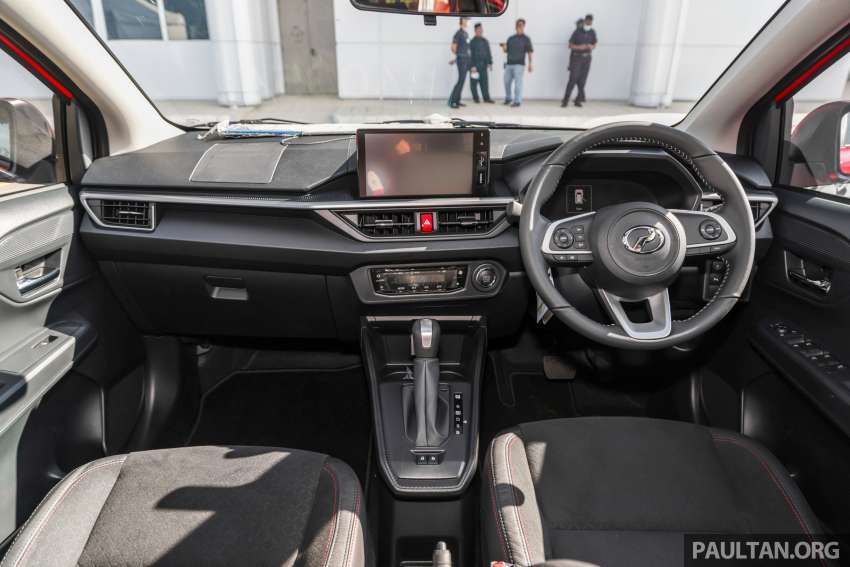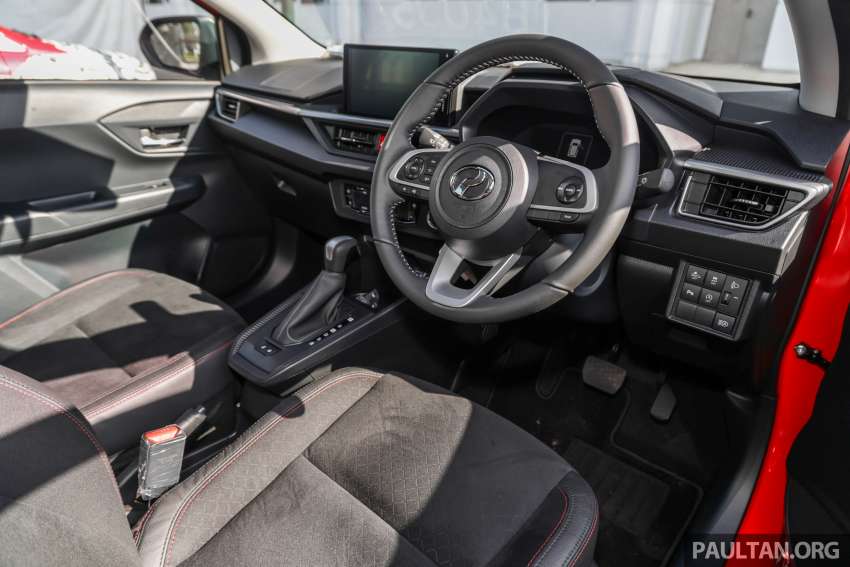 The car is powered by a carryover 1.0 litre VVT-i engine. The 1KR-VE three-cylinder is a naturally-aspirated unit with 67 hp/91 Nm and the 2023 Axia will be powered by an EEV engine with D-CVT.
Car's Details


D-CVT stands for Dual-Mode CVT, the world's first split gear CVT system. Basically, the unit combines belt drive with a gear drive for improved fuel efficiency, acceleration feel and quietness. With the new gearbox, fuel consumption is now 25.3 km/l, or up to 27.4 km/l with the Eco Idle auto start-stop system.
By the way, in the Myvi facelift, FC was 5% better with the 4AT-CVT swap (engine was unchanged) while 0-100 km/h acceleration improved by a whopping 20%, so expect a more economical and faster new Axia.
This new 1.0L NA D-CVT combo is standard across the new Axia board, which has four variants – G, X, SE and AV. The latter two variants add on Eco Idle and Power mode (PWR button on the steering's right spoke, as per the Ativa).
Colour Options

Finally, colours. The new Axia can be had in five shades – Granite Grey, Lava Red, Glittering Silver, Ivory White (solid) and the new Coral Blue. The latter is the launch hero colour for the D74A.
Price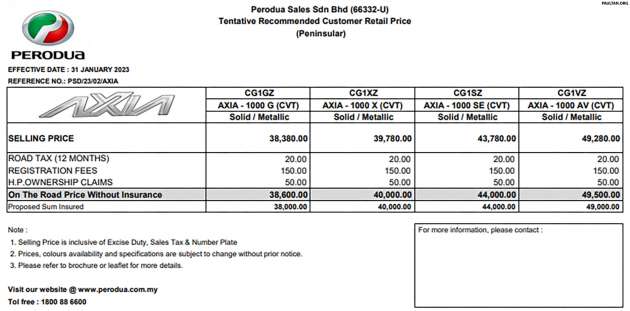 As announced on January 31 when the order books opened, estimated prices are from RM38,600 for the G, RM40,000 for the X, RM44,000 for the SE and RM49,500 for the AV, all on-the-road without insurance. That's higher than before, so you do pay more for a bigger car with extra features.
More summarise details of the car can be obtained from the video below:
For more information about the 2023 Perodua Axia D74A, kindly visit Perodua's official website, Facebook, and Instagram.
(Source: Paultan)
More to read about automotive: