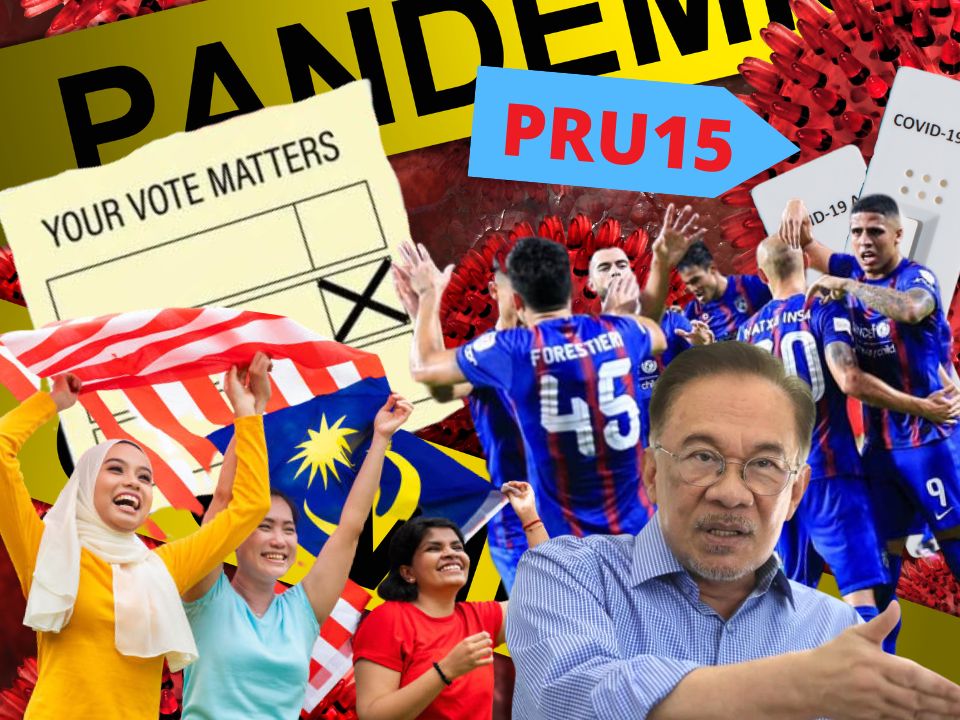 Going through life in 2022, there were definitely ups and downs for us Malaysians. These ups and downs should be cherished as they make us unite regardless of age, gender, race, or religion. Let's together we unveil 10 Unforgettable and Major Events in Malaysia in 2022.
10 Unforgettable and Major Events in Malaysia in 2022
1. Covid-19: From Pandemic to Endemic
In April 2022, the Malaysian Government announced that the country entered the endemic stage after 2 years battling the Covid-19 pandemic. "Endemic" means the eradication process of disease is not possible and it will always exist in the community.
Starting from that day, Malaysians are expected to always keep their distance, wear masks, and take care of their cleanliness. They adjusted their lives to live with the presence of the disease while infected people are able to seek treatment at healthcare facilities when necessary.
(Source: Malay Mail)
2. Festivities Were Celebrated As Before Covid-19
Throughout 2022, festivities such as Hari Raya Aidilfitri, Deepavali, Wesak Day, and many more were celebrated as before Covid-19 prior to the endemic announcement. The norms in celebrating festivities such as visiting each other, sharing and serving foods, etc., are now back, but of course with new guidelines.
After 2 years celebrating festivities at home or in quarantine, this year's celebration is exactly what all Malaysians need. We are used to our rich cultures and due to that, it feels empty without them.
3. University Student Back to Campus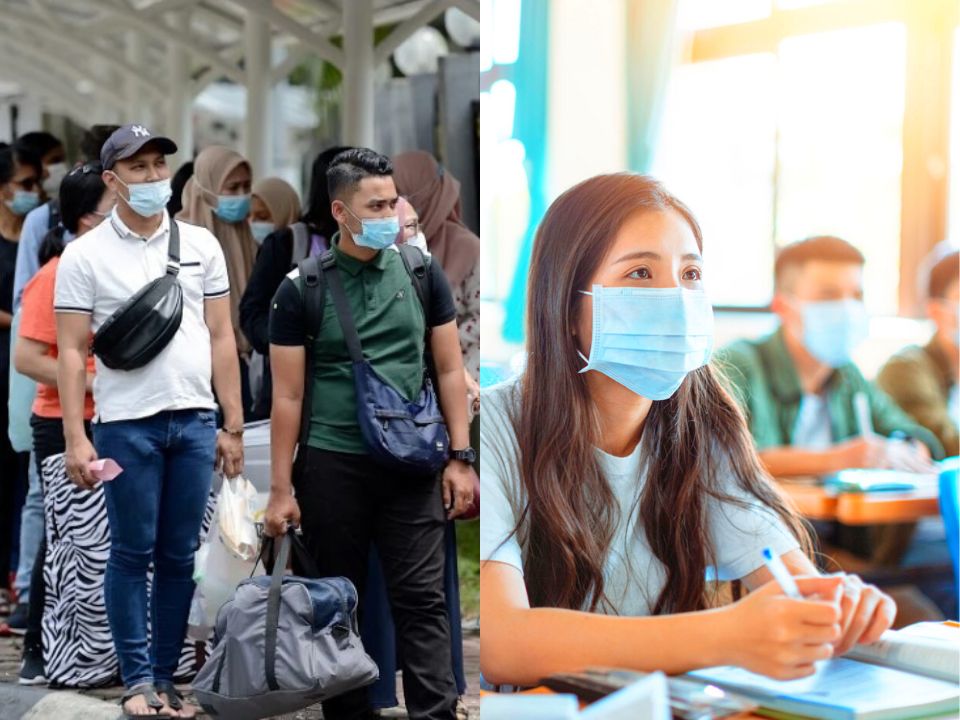 On 1st March 2022, the government allowed students of higher learning institutions under the Higher Education Ministry to return to campus in stages. Along with that, learning institutions were required to provide space according to the SOP, conducting sessions in hybrid or online manner.
It was definitely a refreshing announcement for students who had fought their way mentally and emotionally for online classes during the 2-years pandemic.
(Source: New Straits Times)
4. Lively Merdeka & Hari Malaysia Celebration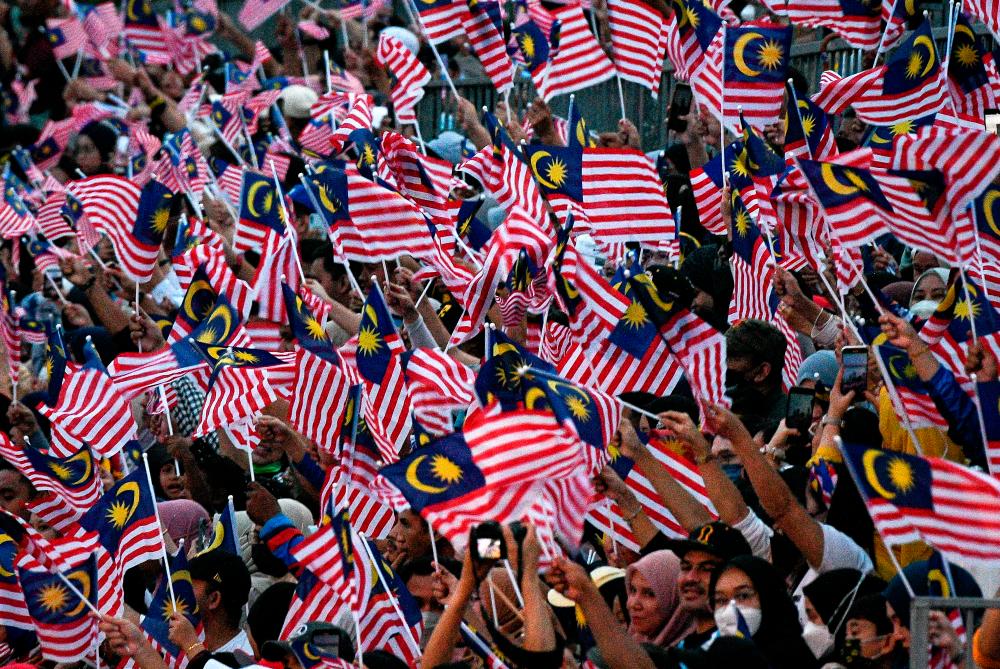 This year's Merdeka and Hari Malaysia celebration was out of this world! Dataran Merdeka, the place where the parade took place, was packed! Malaysians really took the opportunity to bring their loved ones to witness the grand-scale celebration while waving the national flag, Jalur Gemilang.
Meanwhile for Hari Malaysia, events such as Keretapi Sarong received massive support from the community. It was great witnessing how Malaysians unite under one cause, which is our nation.
(Source: New Straits Times)
5. PRU15: Unexpected General Election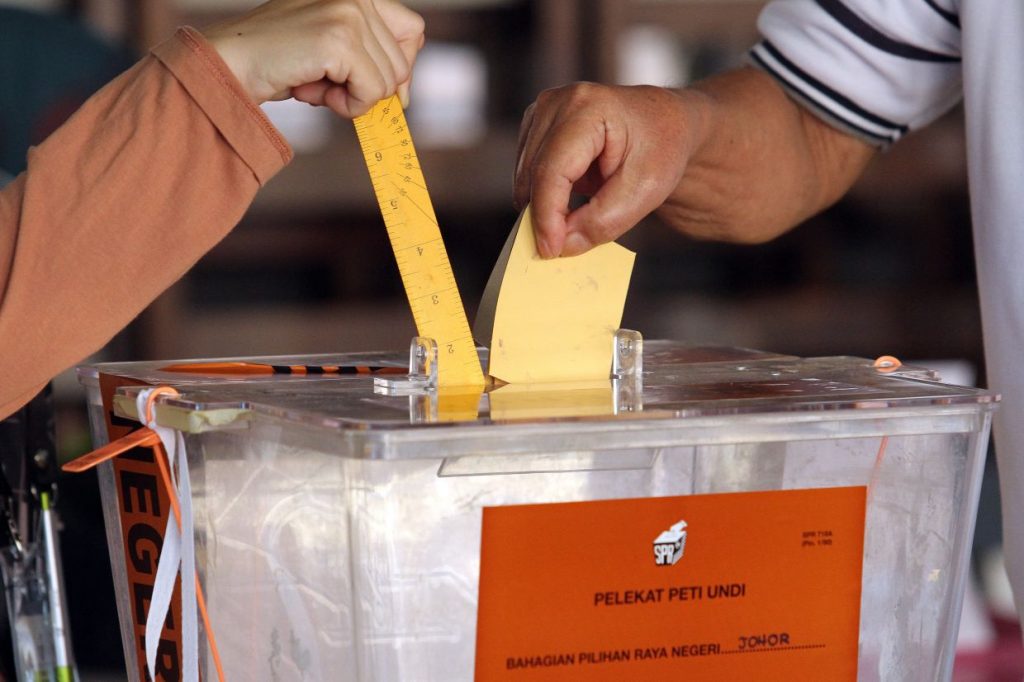 This year, Malaysia once again went through its General Election for the 15th time. It is considered 'unexpected' because supposedly the PRU15 is expected to be held in 2023, 5 years after the first PRU14 meeting in 2018.
However, due to a request by the then prime minister, Ismail Sabri Yaakob, the parliament was dissolved. PRU15 was then decided to be held on 19th November 2022.
6. Hung Parliament for the First Time in History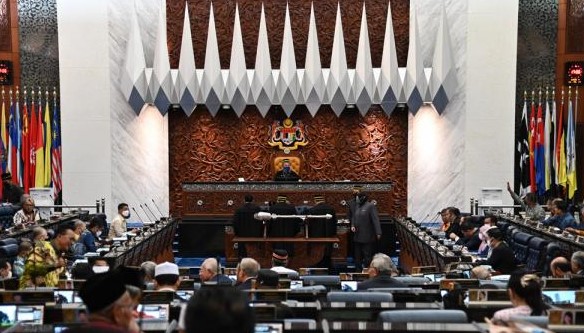 After a divisive, tightly-contested general election that resulted in no party getting any simple majority, Malaysia faced hung parliament for the first time in political history. It went through for around 4 days before the government was officially formed.
This has led to a better, fresh, and mature politics in Malaysia as a democratic nation. It also proves how Malaysians always have the right to choose and vote for those who they believe could lead the country.
(Source: CNN)
7. Anwar Ibrahim sworn as Malaysia's 10th Prime Minister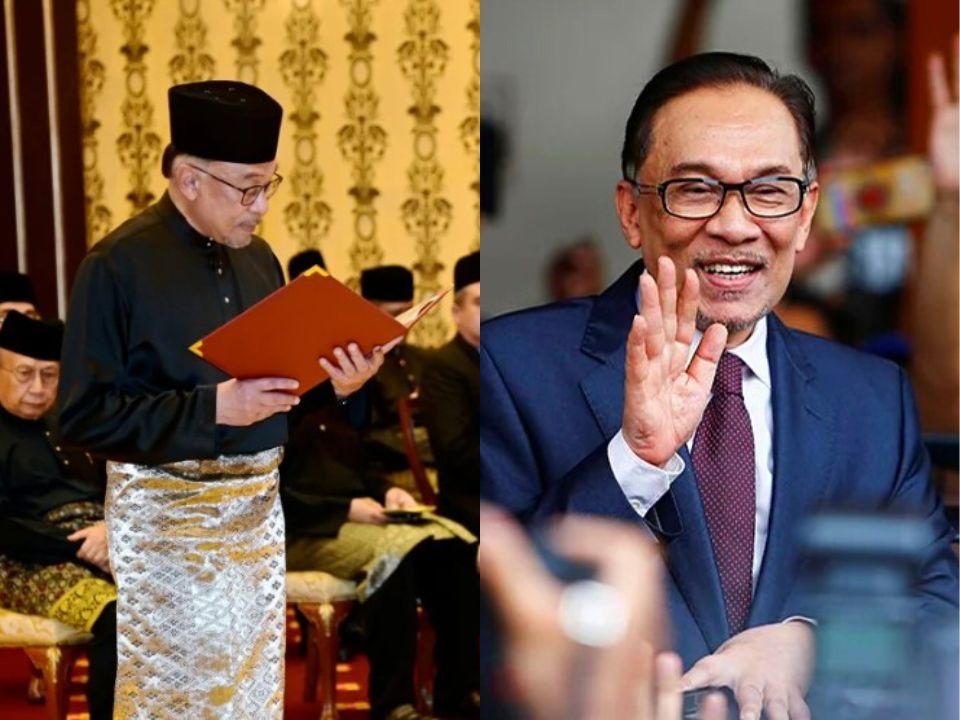 On 24th November 2022 after facing 4-days of hung parliament, Datuk Seri Anwar Ibrahim was sworn in as the 10th prime minister of the country. He took his oath before the Yang di-Pertuan Agong, Al-Sultan Abdullah Ri'ayatuddin Al-Mustafa Billah Shah.
Malaysians were all rejoiced to have him as the prime minister and at the same time hoping for a better Malaysia in the future.
(Source: New Straits Times)
8. Malaysia's First Unity Government (Kerajaan Perpaduan)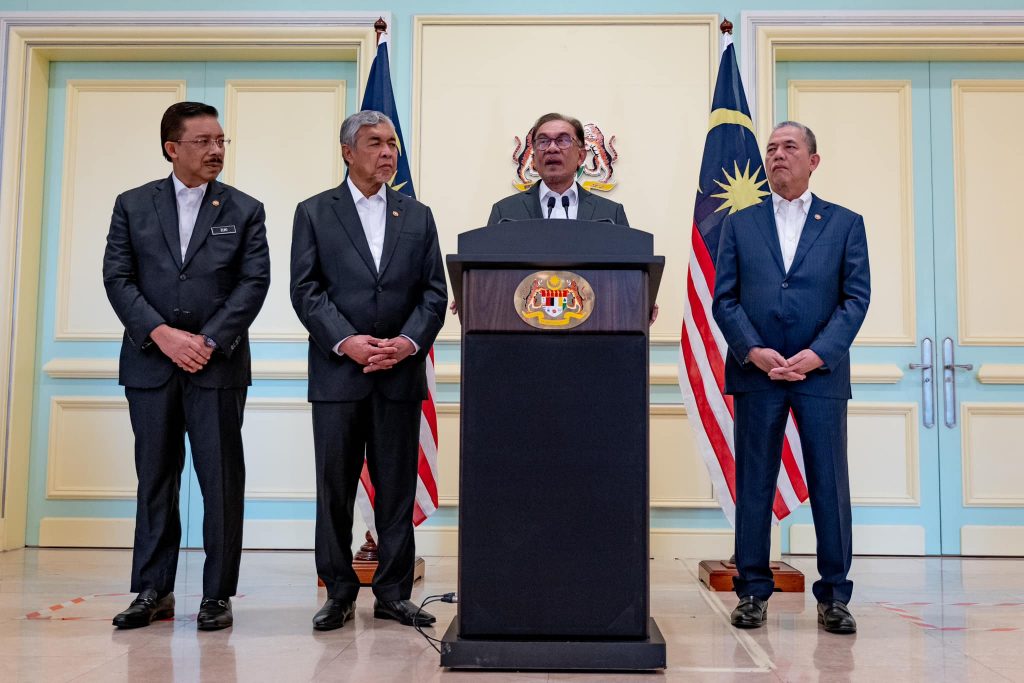 A unity government is formed by a coalition of parties that can comprise several main blocs alongside smaller parties. The parties from opposing sides of the political divide can form a government and govern along.
Malaysia's transition to having a unity government was obviously not easy. Since the concept of a unity government is not familiar to this country, it causes a lot of confusion. However, this also proves Malaysia's process of politics maturity and unique democratic element.
(Source: The Straits Times)
9. First Deputy Prime Minister from Borneo State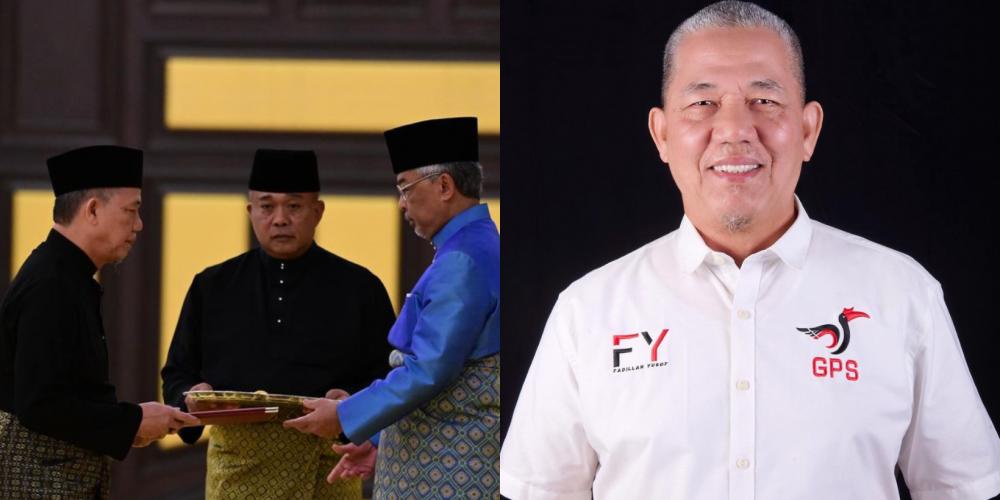 Following Malaysia's new unity government, Fadillah Yusof paved the way as he was appointed as the first Deputy Prime Minister (DPM) from the Borneo state. There are two DPM appointed in this government, which is also a new move presented. One was appointed to focus on Peninsular Malaysia, and the other one is to highlight issues from Borneo.
This can be seen as an improving and dynamic effort made by the government to be more inclusive and comprehensive for Malaysians. Another reason for us to be more hopeful for the country.
(Source: The Edge Markets)
10. JDT Won the Malaysia Cup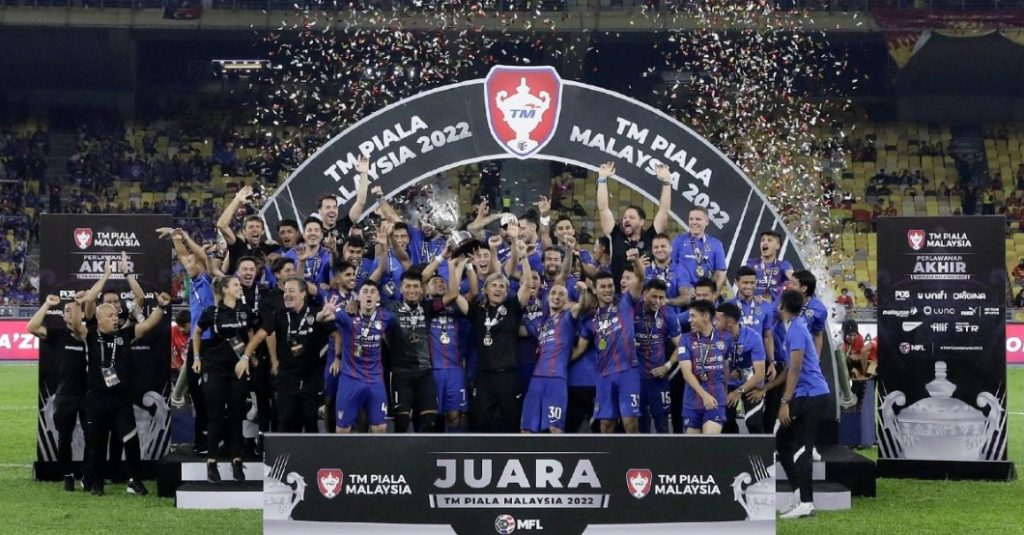 Johor Darul Ta'zim (JDT) beat Selangor 2-1 to lift the Malaysia Cup 2022 as they made a clean sweep of all silverware in domestic competitions. JDT are the third Malaysian team to achieve it after Kedah (2007 & 2008) and Kelantan (2012).
Earlier in the season, the Southern Tigers had won the Charity Cup, Malaysia Super League, and also the FA Cup.
(Source: New Straits Times)

Looking back at all these events in our 10 2022 Unforgettable and Major Events in Malaysia list just reminds how we Malaysians have been strong, mature, and united to go through it together. We are a month away welcoming 2023 that we know will serve us more ups and downs. But we also know that if we did it before, we will do it again, together.
More to highlight about Malaysia: