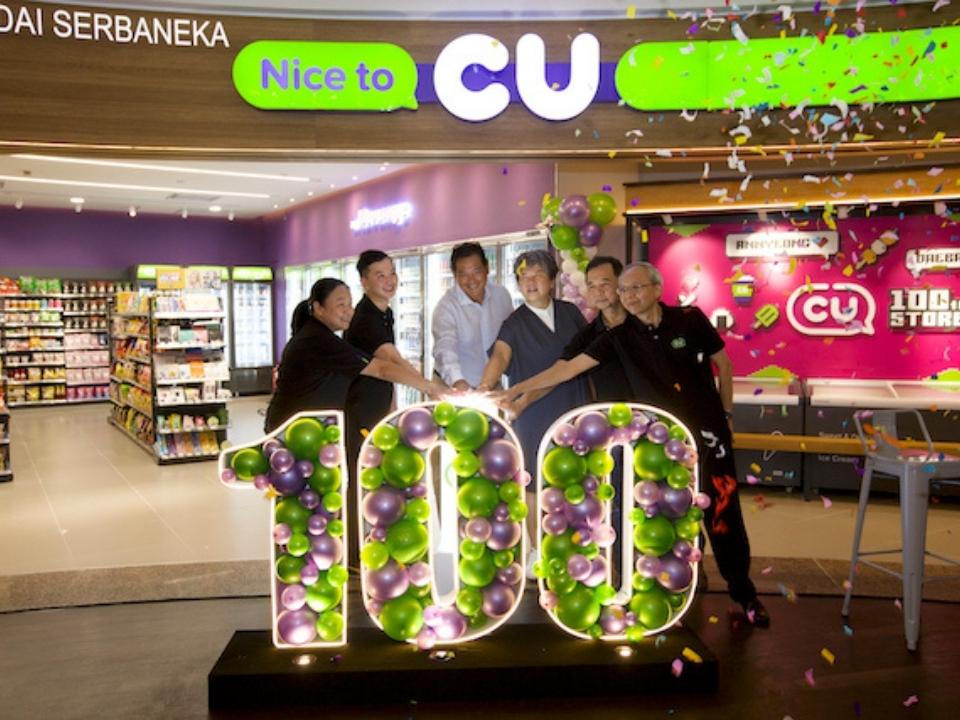 CU, the largest convenience store in Korea, is expanding its business in Malaysia with the launch of its 100th CU mart and flagship outlet at Mid Valley Megamall, Kuala Lumpur!
With its recent first anniversary celebration, CU Malaysia proceeds to generate a K-wave phenomenon as the flagship outlet provides a spacious floor area of 2818 sqft with the idea of open space and a lifestyle-centric proposition.
A Great Collaboration between CU Malaysia and Mr. Paik Jong-won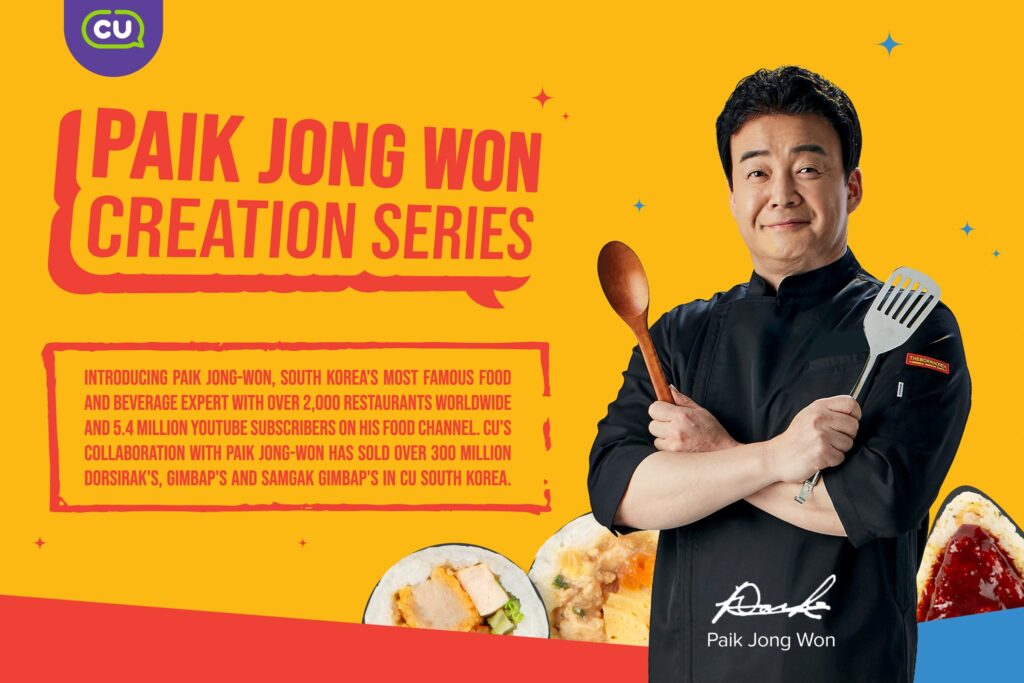 With the opening of the 100th store, CU Malaysia is also disclosing its proud collaboration with Mr. Paik Jong-won, the most renowned food and beverage expert with over 5 million YouTube subscribers in Korea.
More Choices of Ready-to-Eat Meals and Beverages at CU Outlets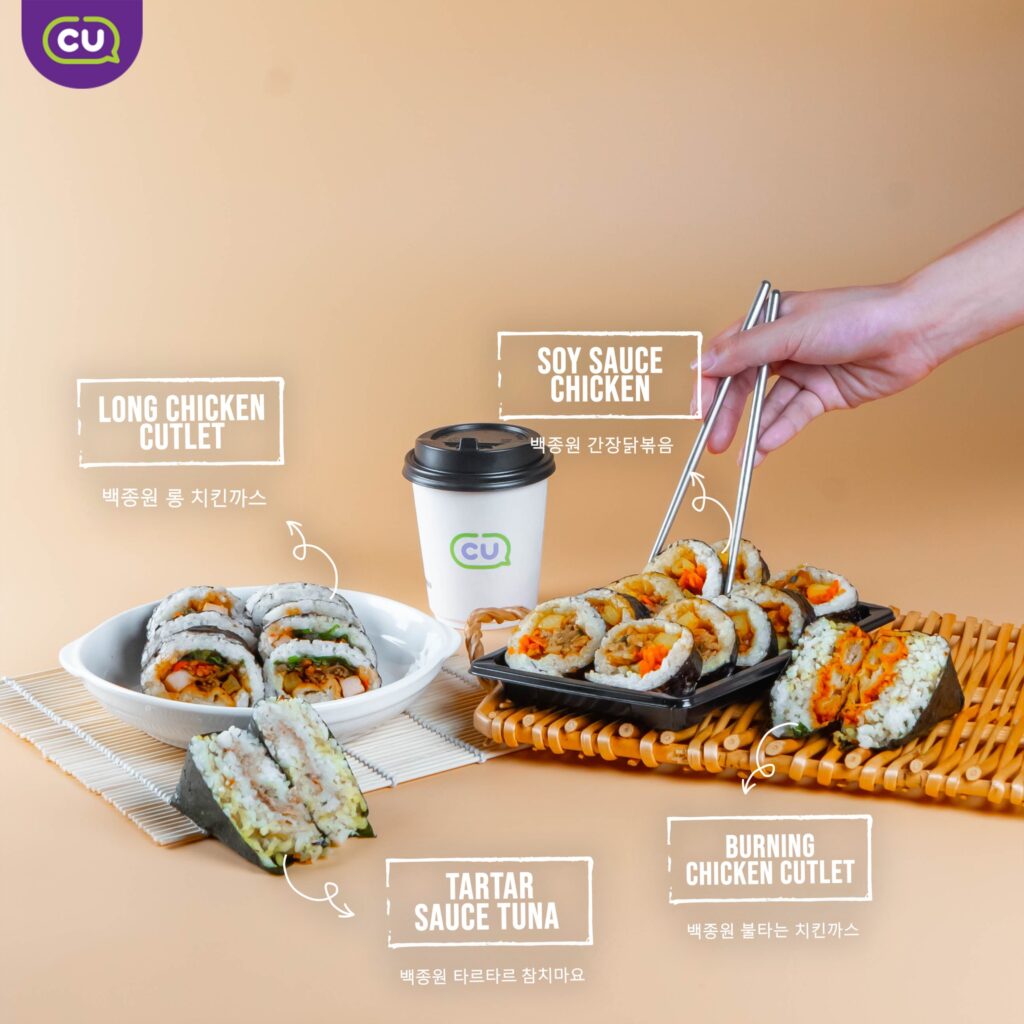 Furthermore, ready-to-eat meals such as Tartar Sauce Tuna Samgak Gimbap, Burning Chicken Cutlet Samgak Gimbap, Long Chicken Cutlet Gimbap, and Soy Sauce Chicken Gimbap will be offered at CU outlets.
To add, famous beverages at CU, such as Jochiwon Peach Tea, Goguma Latte, and iced Latte, to mention a few, now come with a concoction of ingredients, including Brown Sugar Jelly Balls and White Jelly Balls.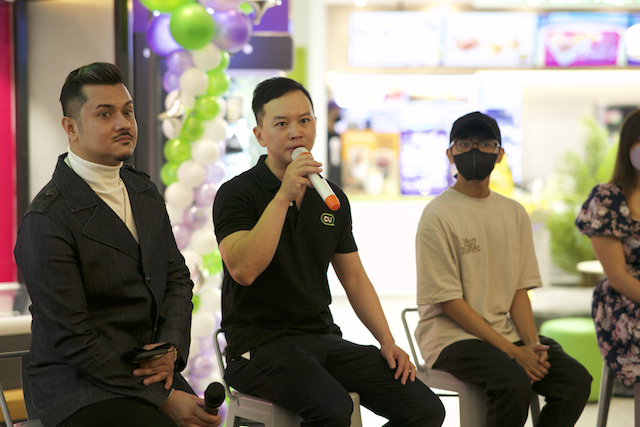 With the introduction of these brand-new selections, we are confident that CU will continue to satisfy our consumers' demand and expectation for delectable and high-quality products at reasonable prices. Besides, the products are freshly made at our halal-certified food processing centre in Kota Damansara.

Dr. Blake Dang, Executive Director of MYCU Retail Sdn Bhd
New Hot Food Items will be Available to Tickle Your Tastebuds!
At the opening, CU also provided a first peek of its upcoming Krispy Chikin menu, which will be sold at CU outlets beginning 15th August. CU will feature scrumptious delights of crispy fried chicken in Sichuan spicy, tom yam, zesty cream, and rose flavors. To add a tinge of excitement, freshly cooked and steaming hot Korean food was also first introduced.
The Mid Valley CU mart is the first to serve this menu, which includes Egg Waffle with Soft Serve, Egg Waffle with Honey Butter Dak Gang Jeong (sweet crispy Korean fried chicken), Mushroom Cheese Meltz, Smoken Chicken & Mushroom Meltz, and Chicken Wings. These steaming hot food items are available in stages at different CU outlets.
About CU Stores in Malaysia
Aside from continuous expansion in the Klang Valley, CU has also expanded its presence to more townships and airports in Malaysia, including Alor Gajah (Melaka), Teluk Intan (Perak), Sungai Petani (Kedah), Nilai (Negeri Sembilan), Bayan Lepas (Pulau Pinang), and KLIA2 Sepang.
CU has been run by Mynews Holdings Berhad in Malaysia since the first store opened in April 2021. Also, CU has plans to open 500 stores in five years by 2026. Follow CU Malaysia on Facebook and Instagram for more information about CU and its highlights.